Autumn is one of the best seasons to visit Japan. As you wander along the pathway of fallen autumn leaves, you can wear your favourite coat, breathe in the crisp air and watch the beautiful landscape turn into shades of red and gold.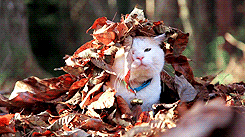 Credit: Giphy
While the autumn months in Japan are usually between September and November, the Japan Meteorological Corporation has announced a delay in the appearance of autumn foliage this year. Due to the increasing temperature, the summer heat will affect the gradual change of maple leaves in the northern, eastern and west Japan. The full bloom is expected to happen from mid-November to mid-December instead. If you're travelling to Japan in autumn, check out the cities you'll be visiting and plan your trip itinerary accordingly.
Best time to view autumn leaves in Japan
Credit: Aimnotboy on Pixabay
Disclaimer: As of 8 September 2019, these are the estimated peak time provided by Japan Meteorological Corporation. Depending on the change of temperature, these dates are subject to changes.
| CITIES | ESTIMATED PEAK TIME |
| --- | --- |
| Kushiro | 14 October |
| Asahikawa | 23 October |
| Obihiro | 25 October |
| Hakodate | 7 November |
| Sapporo | 7 November |
| Muroran | 11 November |
| Aomari | 14 November |
| Akita | 17 November |
| Niigata | 18 November |
| Morioka | 20 November |
| Hikone | 22 November |
| Mito | 22 November |
| Nagano | 22 November |
| Tsu | 24 November |
| Fukushima | 25 November |
| Matsue | 25 November |
| Sendai | 26 November |
| Utsunomiya | 26 November |
| Hiroshima | 26 November |
| Kanazawa | 27 November |
| Nara | 27 November |
| Takamatsu | 28 November |
| Tokushima | 28 November |
| Yamagata | 28 November |
| Toyama | 29 November |
| Gifu | 30 November |
| Nagoya | 30 November |
| Kobe | 1 December |
| Okayama | 1 December |
| Osaka | 1 December |
| Saga | 1 December |
| Fukui | 2 December |
| Kofu | 2 December |
| Shizuoka | 3 December |
| Tokyo | 3 December |
| Kumamoto | 4 December |
| Kumagai | 4 December |
| Miyazaki | 4 December |
| Kochi | 5 December |
| Tottori | 6 December |
| Fukuoka | 7 December |
| Kyoto | 8 December |
| Matsuyama | 8 December |
| Shimonoseki | 8 December |
| Kagoshima | 10 December |
| Wakayama | 10 December |
| Choshi | 11 December |
| Maebashi | 11 December |
| Nagasaki | 12 December |
| Yokohama | 16 December |
Best cities in Japan to visit this autumn
The scenery in Japan is captivating all year round, but there's something beautiful about gazing at vibrant maple trees and strolling on leafy pathways. While there are many cities in Japan that offer a breath-taking autumn view, these popular cities are well-loved by many travellers and maple leaf lovers. Before you start,
check out our awesome Muslim-friendly tips for the best autumn vacation in Japan
!
1. Kyoto
Credit: @tewiha_orenoyome on Pixabay
Besides the picture-perfect Kiyomizu-dera Temple, there are many things to discover in Kyoto! Known as the former capital of Japan, it's
one of the best places to visit for the ultimate fall experience in Japan
. You can wander around in a traditional kimono, watch a Japanese Kyo-mai dance or
explore many ways to experience Kyoto like a local through our Muslim-friendly guide
. Let's not forget the
breathtaking Japanese ryokans with private onsens in Kyoto
that you can relax after a long day. This city is beaming with halal Japanese food as well, ranging from
mouthwatering wagyu steak strips
to
traditional multi-course kaiseki
. The dining options are so amazingly good that we compiled
Kyoto's yummiest (and most authentic) halal Japanese cuisine
for you to try!
#HHWT Tip
: Did you know that Kyoto is only a train ride away from Osaka and Hiroshima? Plan your trip with
our 5D4N Muslim-friendly itinerary to Kyoto, Osaka and Hiroshima with JR-West Rail Pass
!
Popular autumn viewing spots in Kyoto
:
2. Tokyo
Credit: Yoshikazu Takada on Flickr
There's another side to Tokyo than
the shopping haven of Shinjuku
and
traditional neighbourhood of Asakusa
. Come during the autumn season, and you'll discover the city's serene and laid-back atmosphere. Spot maple trees at Meiji Jingu Gaien and Lake Okutama, which is perfect for a spontaneous picnic. To transform it into a food adventure,
get your halal ramen fix at these Muslim-friendly eateries in Tokyo
! Then, work your way towards halal yakiniku, shabu-shabu and nigiri sushi from
our ultimate halal food guide in Tokyo
. Besides filling up your shopping basket at
Tokyo's convenience store and marts
, don't forget to buy
Muslim-friendly souvenirs in Tokyo
for your loved ones back home. To perform your prayers, you can make your way to the famous Tokyo Camii and
other prayer spots near popular attractions in Tokyo
! If you need a beginner's course to this energetic city, we have
the ultimate guide to Tokyo that is perfect for Muslim travellers
.
#HHWT Tip
: Travelling to Tokyo on a budget? Check out
our 7D6N Muslim-friendly itinerary to Tokyo (all under RM3000!)
.
Popular autumn viewing spots in Tokyo
:
3. Hokkaido
Credit: Miki Yoshihito on Flickr
Travel to Hokkaido this autumn, and you'll have more things to see than just vibrant maple trees and locals enjoying their day in the park. From taking a scenic stroll along the Otaru Canal to admiring the sea of clouds at Unkai Terrace, there are many
breathtaking spots in Hokkaido you won't want to miss
. Besides that, there's a lavender field at Farm Tomita to see, the gorgeous Daisetsuzan National Park to explore and
more places in Hokkaido that are bound to take your breath away
. As much as we love to tempt you with this
halal wagyu steak in Hokkaido
, you can find soupy halal ramen and crispy gyoza from
our ultimate guide to halal ramen in Japan
! If you're a first-time traveller to Japan,
this Muslim-friendly guide is all you need for your first trip to Hokkaido
.
Popular autumn viewing spots in Hokkaido
:
4. Mount Fuji
Credit: Guilhem Vellut on Flickr
Besides the easy accessibility and beautiful autumn scenery, there are
many reasons why you should be excited to visit Mount Fuji
this fall. Known as the tallest peak in Japan, hiking up Mount Fuji is a dream for adventurous travellers and thrill-seekers. If you prefer a relaxing sightseeing day instead, stop at Mount Fuji's 5th Station and Fuji Five Lakes to capture the fiery maple trees in full bloom. The best thing is, it has become increasingly convenient to visit Mount Fuji, thanks to
the brand new express line that spans from Shinjuku to Mount Fuji
. If you want to make the most of your trip, check out
our essential (and Muslim-friendly) tips for the best trip in Mount Fuji and Hakone
! It'll be one of the most memorable trips you'll ever have.
5. Osaka
Credit: Luke Ow on Unsplash
Besides capturing the beautiful blooming maple and gingko trees, there are
many attractions in Osaka that'll make you want to book the next flight to Japan
. There's the family-friendly Universal Studios Osaka, where
we found a secret hack to getting a ticket to the Wizarding World of Harry Potter
. You can also shop to your heart's content at
these popular shopping spots in Osaka
. After a day of sightseeing,
treat yourself to delicious halal okonomiyaki
, and continue with halal Kobe beef and ramen at
these awesome eateries in Osaka that'll make you say 'Oishii'
! If you're looking for a place to stay, check out
these amazing accommodations in Osaka that are located near halal food
.
Popular autumn viewing spots in Osaka
: