Japan, the land of the rising sun ? Better yet, it's also a land with a rising Muslim visitors! Thanks to our Japanese friends who are getting savvier about Muslim tourism these days, we now get to enjoy Japan like never before (yes, even the delicious food!) Hokkaido prefecture is the second largest island in Japan, located at the northern-most part of country.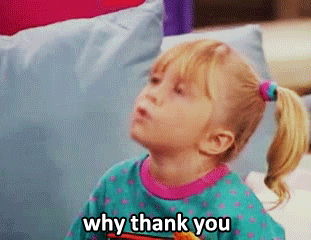 Credit: giphy
It's also known as a seafood haven and one of the best places to visit for breathtaking nature views! So if you're going for your first Hokkaido trip soon, here are some helpful tips for a Muslim traveller like you! ?
P.S. If you've been to Japan, share your travel experience with us by leaving a review on our website here!
1. Accommodations
Finding a place to stay while in Hokkaido is not a tough feat. There are abundant selections of accommodations to suit your budget, including a few who has Muslim-friendly amenities such as prayer space and halal kitchen! Here are some suggestions:
Hotel Mystays Premier Sapporo Park
Credit: pongsaktuay on Instagram
Mystays Premeir Sapporo park is located in the heart of Sapporo where you will have easy access to transportation. They have a halal restaurant, as well as helpful staff who can advise you about finding halal food and prayer spaces around the vicinity ?
Address:
2-10, West 2, South 9, Chuo-ku, Sapporo, 064-0809, Japan Book
here!
Otaru Emina Backpackers
For those travelling on a shoestring budget, staying in a backpacker's inn is a great way to save your
yens
?
Credit: 91yolo on Instagram
Located in Otaru, Otaru Emina is a cosy inn nestled in a rustic building, but still clean and well maintained inside. The dormitory is also spacious enough for daily prayers, and you can also use their pantry to cook your own food.
Address:
Japan, 〒047-0034 Hokkaidō, Otaru-shi, Midori, 2 Chome−15−17
2. Getting around
The best way to discover a place is to walk, but sometimes it's not the best option ? Hokkaido is teemed with railway and subway lines but most of the smaller towns can only be accessed by road – that is by car or bus!
Therefore, be smart when choosing your mode of transportation. It helps save time and of course, your wallet ?
Credit: Lungyin Lim on Flickr
You might want to consider an
inter-city buss pass
as it's known as the cheapest way to get around Hokkaido!
3. Attractions and exciting events
Hokkaido has plenty of attractions and interesting events throughout the year! To plan your itinerary, get to know the basic layout of the island and its sub-prefectures, and perhaps do your research based on the area and what kind of attractions or events that suits to your liking ? Here are some quick suggestions:
Sapporo Yuki Matsuri (Snow Festival)
In February each year, Sapporo is alive with a magnificent winter celebration where you can find hundreds of snow sculptures displayed in three different locations.
Credit: David McKelvey on Flickr
Besides sculptures, there are also other kinds of activities such as concerts, food markets, art installations and of course, a chance to try ice-skating, snow-tubing and ice-sliding during the winter season!
Higashimokoto Shibazakura Park
Credit: Japan World on Facebook
With its absolutely stunning breathtaking parks and gardens during the spring season, the Higashimokoto Shibazakura Park grow such beautiful flowers every year! If you're a nature lover or just simply love flowers, this park is definitely a must visit ?
Farm Tomita
Credit: yoppy on Flickr
Particularly beautiful during the summer season, Farm Tomita boasts a beautiful landscape of lavender garden spanning 12 hectares in total. There are also other kinds of flowers such as baby's breath, poppies ferns and herbs as well!
Credit:__mimi_____ on Instagram
#HHWT Tip:
 Look out for the shop selling a variety of lavender products including lavender ice-cream!
Address:
Kisan Kita 15-go, Nakafurano-cho, Sorachi-gun, Hokkaido
Opening hours:
Opens everyday but hours are according to season 8:30AM until 6:00PM (July August) 8:30AM until 5:00PM (May June September) 9:00AM until 4:30PM (April October November) 9:30AM until 4:30PM (December through March)
The Historic Village of Hokkaido (Kaitaku-no Mura)
Get to know more about Hokkaido's history by visiting this beautiful showcase of Hokkaido's early days!
Credit: hiramashin on Instagram
The village is designed to portray the everyday life in four kinds of communities namely the town, a fishing village, a farm village and a mountain village.
Credit: back_to_vernacular on Instagram
Visitors can expect to be transported into another world showcasing Hokkaido around a century ago, and experience the region's old lifestyles and culture! So if you're interested in the history of Hokkaido, be sure to check this place out ?
Address:
Historical Village of Hokkaido Foundation Konopporo 50-1,Atsubetsu-cyo,Atsubetsu-ku Sapporo,Hokkaido,Japan 004-0006
Opening hours:
Opens everyday except Monday, hours are according to season May-Sept 9AM-5PM Oct-April 9AM-4.30PM
Rusutsu Resort Country Land
If you're up for visiting an amusement park during your trip in Hokkaido, then drop by the largest resort in Hokkaido - Rusutsu Resort Country Land!
Credit: rusutsuresort_official on Instagram
Rusutsu is famous for its ski slopes, but they also have an amusement part with exciting rides, a campsite and even swimming pools. Doesn't that sound absolutely thrilling? ?
Credit: skirusutsu on Instagram
Address:
13 Izumikawa, Abuta-gun, Rusutsu-mura 048-1711, Hokkaido
Opening hours:
Open all year round
 Mosques
Drop by the local mosque for your daily prayers and get in touch with the local Muslim community ☺️
Sapporo Masjid
Credit: zhahirahmsaleh on Instagram
Sapporo is also where the Hokkaido Islamic Society (H.I.S.) is situated in, with only 200 Muslims present in the city. Built in 1992, H.I.S was set up to spread the message of Islam to both Muslims and non-Muslims everywhere ?
Address:
Japan, 〒001-0014 Hokkaidō, Sapporo-shi, Kita-ku, Kita 14 Jōnishi, 3 Chome−1 北区北14条西3丁目7番
P.S. Been to Japan? Tell us all about it by leaving a review on our website here!
4) Halal food and eateries
Finding halal food is not as tough in Japan anymore, as there are more and more eateries that sell halal food in Hokkaido! Check out this Halal food map around Sapporo vicinity ?
Credit: Halal Media Japan
P.S. Check out our guide on these
3 Muslim-friendly eateries for your Hokkaido vacation!
Seafood market
If you're a seafood lover, you should not miss visiting the seafood market and enjoy amazing choices from snow crabs, to salmon, herring and even sea urchin.
Credit: Hannah Edwards on Facebook
A popular market is the Nijo Fish Market, located in downtown Sapporo. Believed to be more than 100 years old, the market is alive with locals and tourists alike and you can even find interesting souvenirs to take home!
Address:
Japan, 〒060-0053 Hokkaidō, Sapporo-shi, Chūō-ku, Minami 3 Jōhigashi, 1 Chome,
Opening hours:
7AM-6PM
The best halal ramen in the city
Credit: sherasheroo on Instagram
Hokkaido has its own signature ramen, served with corn and butter. Good news if you can't get enough of ramen! There's a halal ramen eatery for us to enjoy, so head over to Ramen Horyu Souhonten to sample their delicious ramen. It's THE perfect food for cold, winter weather. Just make sure you ask for a Muslim menu and cutleries, and you're good to go!
Address:
Japan, 〒060-0005 Hokkaido Prefecture, Sapporo, Chuo Ward, 北5条西4丁目
Opening hours:
10.30AM-9PM
Learn basic Japanese words
Many travellers vouch for learning few basic Japanese words to help navigate Japan. Look it up online and you'll find plenty of helpful sites to help you learn the basics.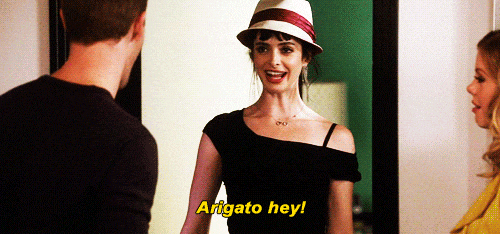 Credit: giphy
Bring a travel dictionary
A travel dictionary is particularly helpful when you are in need of communicating in Japanese.
Prepare a memo to use
Some travellers also prepare a generic note, which turns out to be quite useful. For example, you can prepare a well-written Japanese memo that spells out the address of the places that you need to go ☺️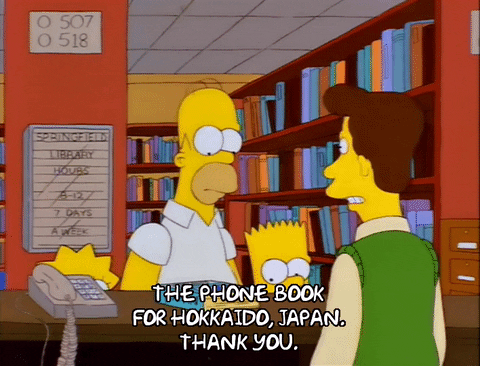 Credit: giphy
This saves a lot of time especially when you're hailing a cab, doesn't it? ? So, there you have it! All these tips for your first trip to Hokkaido. Hokkaido is a beautiful city to visit no matter the season, but to suit your preferences in activities, do plan beforehand and check the weather before visiting! If we've missed out on any other tips, do share with us in the comments ?
P.S. If you've been to Japan and would like to help the Muslim travel community, share your experience on visiting attractions, enjoying halal food and finding prayer spaces that are in Japan by leaving a review on our website here!