[Updated 12 October 2019]
Situated in the Kansai region of Japan, Osaka has always been on the bucket list of many travellers. Known for its traditional architecture, shopping streets and unique sightseeing spots, this exciting city has certainly attracted tourists in droves. If you need more reasons to book your flight ticket to Osaka, the city also has top attractions that you'll love to explore!
Credit:
giphy
Before planning a day of sightseeing in Osaka, here's a way to explore the city without spending a fortune on transportation and entry tickets.
Get the Osaka Amazing Pass
to gain access to 30 iconic attractions in Osaka! Complete with unlimited use of the subway, tramway, and bus system within the city, save this pass in your pocket and let's go!
1. Go for a theme park adventure at Universal Studios Japan
The thought of chasing after the elusive Golden Snitch with Harry Potter and friends or saving the day alongside Spiderman are enough reasons for us to
get an admission ticket to Universal Studios Japan
. Known as one of the most-visited theme parks in Japan, Universal Studios Japan has a variety of rides and attractions including the Wizarding World of Harry Potter!
Credit: @bananavan on Instagram
There are many things to do and sights to see at the Wizarding World of Harry Potter. Whether you choose to ride the immersive Harry Potter and the Forbidden Journey or sipping warm butterbeer on a lovely day, you'll feel every bit like in the movies.
Another thing that gets theme park lovers excited is Minion Park! Besides taking pictures with the adorable minions, hop on the Despicable Me Minion Mayhem ride or slide across the ice at the Freeze Ray Sliders ride. To make the most of your time,
we have many secret hacks for a fun-filled visit at Universal Studios Japan
!
#HHWT Tip:
Book the Universal Studios Japan Express Pass on Klook
to beat the crazy queues! Get a jump ahead of the lines for The Amazing Adventures of Spiderman, Despicable Me Minion Mayhem, The Flying Dinosaur and more. Do note that there is timed-entry for The Wizarding World of Harry Potter during peak hours. You can get your timed-entry tickets on the day of the visit or use the Express Pass.
Opening hours:
Check their website as opening hours vary
Address: 
2 Chome-1-33 Sakurajima, Konohana-ku, Ōsaka-shi, Ōsaka-fu 554-0031, Japan
Website
|
Facebook
[P.S. Looking for theme park tips? Check out our top Universal Studios Japan hacks that'll work like magic!]
2. Meet the sea critters at Osaka Aquarium Kaiyukan
Where else can you go on a journey around the "Ring of Fire" while at the same time learn more about marine life that flourish along the Pacific Rim? Only at the Osaka Aquarium Kaiyukan!
What's unique here is the spiral ramp that spans across several floors, bringing you on an epic odyssey into the deep, from terrestrial habitats to the sea and right down to the ocean floor! From the Aleutian Islands to the Great Barrier Reef to the Japan Deep – these are just a few of the 16 main exhibits that you will get to explore.
Credit: Geoff Stearns on Flickr
The sheer size of the aquarium alone will leave you awestruck. It comprises of 27 tanks holding a total volume of about 10,000 tonnes of water!  The largest tank, and the centrepiece of the aquarium, is the Pacific Ocean exhibit. At 9 metres deep and containing 5,400m
3
of water, it's no surprise that the tank can easily house a whale shark – the star attraction at the Kaiyukan!
#HHWT Tip:
Buy the Osaka Aquarium Kaiyukan e-ticket from Klook
 to skip the queue! On the day of your visit, just flash the QR code at the entrance and you're good to go.
Opening hours:
Open daily; 10AM-8PM (Do note that opening hours vary by season, so
check their website for the latest update
)
Address: 
1 Chome-1-10 Kaigandori, Minato Ward, Osaka, Osaka Prefecture 552-0022, Japan
Website
|
Facebook
|
Instagram
3. Admire the architecture of Osaka Castle
Credit: Inaki Perez de Albeniz on Flickr
Osaka Castle, one of the must-see attractions in Osaka, is perhaps emblematic of the resilience of the Japanese. Originally built in 1583 by Toyotomi Hideyoshi as a show of power, the castle was besieged and destroyed by the Tokugawa shogunate in 1615. Despite being rebuilt, it was unfortunately struck by lightning a few years later, and the remains subsequently burned down in a fire in 1868, just before the Meiji Restoration. After a major overhaul in 1997, Osaka Castle today is an outstanding concrete reconstruction of the original version, albeit more modern-looking.
Credit: Anthony G. Reyes on Flickr
The main
donjon
or castle keep consists of five storeys on the outside set atop a tall, imposing stone base, while the interior is divided into eight storeys that also houses a museum. To avoid breaking a sweat, step into the elevator which will whisk you up to the 8
th
floor for panoramic views of the city.
Credit: Tasayu Tasnaphun on Flickr
Then, work your way down to the lower floors where you can admire a curated selection of artifacts related to Hideyoshi, and learn more about the castle's turbulent past.
#HHWT Tip:
If you can, time your visit to coincide with the cherry-blossom period. The sprawling castle grounds are popular spots for
hanami
(cherry blossom viewing) with the locals!
Opening hours:
Open daily; 9AM-5PM
Address: 
1-1 Osakajo, Chuo Ward, Osaka, Osaka Prefecture 540-0002, Japan
[P.S. Should you buy a JR Pass if you're travelling to Tokyo, Kyoto and Osaka? Let's find out!]
4. Take a see-through escalator to the top of Umeda Sky Building
Credit: Ichiro Maruta on Flickr
Fancy taking a see-through escalator suspended 40 floors above ground? If you have no fear of heights, this attraction is for you! An instantly recognisable landmark in Umeda, the Umeda Sky Building is an architectural marvel that has been called "The Future L'Arc De Triomphe".
Credit: Nicholas Chou on Flickr
The tall skyscraper consists of two towers joined at the very top by a doughnut-shaped platform named The Floating Garden Observatory. Have a taste of what it's like to float in the sky by taking the 40-metre, glass-encased escalator from the 39
th
 floor to the open-air observatory.
Credit: floss.yen on Instagram
Then, brave the strong winds 173m above ground at the "Lumi Sky Walk" where you get an incredible 360-degree view of Osaka and the port area, and on a clear day, all the way to Awaji Island! If you don't suffer from vertigo, take a glimpse through the hole in the centre for a thrilling, unblocked view of the ground far below.
Credit: dalemunchkiin on Instagram
When night falls, the Lumi Sky Walk sets a romantic mood by transforming into a celestial spectacle where multi-coloured LEDs mimic a starry sky path. If you are with your significant other, the Oath Fence is where you can attach Heart Locks that can be purchased at a kiosk on the 40
th
floor.
Opening hours:
Open daily; 10AM-10.30PM
Address: 
1-1-88 Oyodonaka, Kita Ward, Osaka, Osaka Prefecture 531-6039, Japan
5. Walk amid the neon-lit billboards at Dotonbori
Dotonbori is Osaka's liveliest entertainment district that is chock-a-block with shopping arcades and restaurants. The lane runs parallel to a canal of the same name and is best seen at night when the large neon-lit billboards and mechanised signs come alive in a dazzling nightscape.
Credit: @pandan_kookie on Instagram
Don't forget to make a pit-stop at Ebisu-bashi – the main footbridge over the canal – to take your own selfies with the famous Glico Man billboard!
Address: 
Dotonbori, Chuo Ward, Osaka, Osaka Prefecture 542-0071, Japan
6. Experience the retail rush at Shinsaibashi-suji Shopping Street
Credit: Sophia Lucero on Flickr
Osaka's premier shopping arcade, Shinsaibashi-suji, is a 600-metre long retail experience that you absolutely can't miss! The rooftop-covered shopping complex is flanked on both sides with an enticing mix of chain retail stores, hip boutiques, as well as upscale department stores and luxury designer brands.
Credit: Watashi わたし on Facebook
If you'd like to visit the 
Harajuku
of Osaka, head to the nearby Amerika-mura, just west of Mido-suji street. This little enclave is a café-hotspot and a shopping mecca for the young and the budget-conscious. Above all, come here to observe Japanese youths dressed in their most creative take on Japanese pop culture. You can also
check out more shopping spots in Osaka to satisfy your inner shopaholic
!
Opening hours:
Open daily; 11 AM-8PM
Address:
2 Chome-2-22 Shinsaibashisuji, Chuo Ward, Osaka, 542-0085, Japan
[P.S. Planning a West Japan adventure? Check out our 7D6N Muslim-friendly itinerary to Osaka and Fukuoka!]
7. Find serenity at Minoh Park
Credit: @thesojourningseahs on Instagram
Escape the hustle and bustle of city life and enter the verdant landscape of Minoh Park. This forested valley is accessible by train and makes for an excellent day trip from Osaka. Take on an easy 3-km hiking trail alongside Minoo river to reach the 33-m tall Minoh Falls – the main highlight of the park!
Credit: @muquan.iijima on Instagram
Along the way, stop and admire the beautiful Ryuan-ji Temple and its red bridge, or pop by the Minoh Insect Museum. During fall, the trees take on a resplendent fiery red hue and you can snack on
momiji tempura
– maple leaves deep-fried in sweet batter. After your hike, refresh your achy feet in a free footbath at Yuzuru-No-Ashiyu, located just 3 minutes from Minoh Station in front of the elevator to Minoh Onsen Spa Garden. The hot spring water supplied is the same as the spa's and provides many health benefits!
Opening hours
: Open daily; 24 hours
Address:
 Meiji no Mori Minō Quasi-National Park, Minoo, Osaka Prefecture, Japan
8. Visit Japan's oldest Shinto shrine, Sumiyoshi Taisha
Credit: Kimon Berlin on Flickr
Step back in time and visit Sumiyoshi Taisha – one of Japan's oldest Shinto shrines that dates all the way back to the 3
rd
 century. As the main shrine of all the Sumiyoshi shrines in Japan, it exemplifies a purely Japanese architectural style and enshrines Shinto gods meant to protect fishermen, sailors and other seafarers.
Credit: chiron3636 on Flickr
At this ancient shrine, you won't miss the hundreds of stone lanterns donated by marine transport companies and others wishing for safe travels at sea. If you are lucky, you may catch a 
bugaku 
performance on a stone stage or you could simply contemplate life at Taiko-bashi, an attractive arched bridge over a scenic pond.
Opening hours
: Open daily; 6AM-5PM (April-September), 6.30AM-5PM (October-March)
Address:
Sumiyoshi Taisha, 2 Chome-9-89 Sumiyoshi, Sumiyoshi Ward, Osaka, Osaka Prefecture 558-0045, Japan
9. Visit Japan's first and oldest Buddhist temple, Shintenno-ji
Credit: @yohsandy on Instagram
Shintenno-ji has the honour of being the first and oldest Buddhist temple to be commissioned in Japan. Founded in 593 by Prince Shotoku, who was a devout Buddhist, the temple's buildings were razed many times by fires throughout the centuries. Today, the current buildings are faithful concrete replicas of the originals, with the exception of the big stone
torii
 (entrance gate) that dates back to 1294.
Credit: @mr.delc on Instagram
For a small fee, you gain entry into the inner precinct where you can scale a five-storey-high pagoda. Also requiring paid admission are Gokuraku-jodo Garden, modelled after the Western Paradise of Amida Buddha; and the treasure house, where paintings and other important relics related to the temple are displayed.
Opening hours:
Open daily; 8.30AM-4.30PM (April-September), 8.30AM-4PM (October-March)
Address: 
1-11-18 Shitennoji, Tennoji Ward, Osaka, Osaka Prefecture 543-0051, Japan
[P.S. Staying the night? Check out the best accommodation in Osaka (near delicious halal food!)]
10. Catch the traditional Japanese puppetry at National Bunraku Theater
[caption id="attachment_12438" align="alignnone" width="900"]
Credit: jade0jenkins
[/caption] The National Bunraku Theater in Osaka is the country's most important venue for 
Bunraku
 – a traditional form of Japanese puppetry that first became popular during the Edo Period.
Credit: Tim Buktu on Facebook 
Performances are held in January, April, June to August and November so don't miss this intriguing art form. The well-designed theatre is equipped with acoustics
par excellence
and provides headsets with English translation for foreign visitors.
Opening hours
:
Check their website for performance schedule
Address:
1 Chome-12-10 Nipponbashi, Chuo Ward, Osaka, 542-0073, Japan
Website
11. Take a ride on the Tempozan Ferris Wheel
Credit: Jed Scattergood on Flickr
Sky's the limit to everything you can do in Osaka and taking a ride on the Tempozan Ferris Wheel is a good example. Just a short walk from Osakako subway station, it is said that the Tempozan Ferris Wheel is one of the world's largest. If you're not afraid of heights, you should definitely give it a shot!
Credit: Miki Yoshihito on Flickr
A full ride on this Ferris wheel takes about 15 minutes. When you're finally at the top of the wheel, admire the spanning landscape of Osaka that features a glimpse of Mount Ikoma, Rokko mountains and Akashi Kaikyo Bridge. It'll be a view unlike any other.
Opening hours
: Open daily; 10AM-9.30PM
Address
: 1 Chome-1-10 Kaigandori, Minato Ward, Osaka, 552-0022, Japan
12. Walk around the Osaka Museum of Housing and Living
Credit: @zumoh on Instagram
If you're looking for a museum that's different than the rest, the Osaka Museum of Housing and Living will interest you in many ways. That's because the museum offers a glimpse of the traditional homes and lifestyle in Osaka during the late Edo period.
Credit: @kyooonjung on Instagram
It's fascinating to admire the design and outlook of the houses back in the Meiji, Taisho and Showa periods. Keep a lookout for various interactive exhibits that offer a touch of the authentic Japanese experience. If you want to dress the part, you also have the option to rent a kimono and explore the town like it was back in the days.
Opening hours
: Wed-Mon; 10AM-4.30PM (Closed on Tue)
Address
: 〒 530-0041 Osaka Municipal Housing Information Center, 6-4-20 Tenjinbashi, Kita-ku, Osaka
[P.S. Spending more days in Japan? You'll need this 10D9N itinerary to explore Tokyo, Kyoto and Osaka (and charming cities along the way)!]
13. Snap pictures at the Instagrammable TSUTAYA bookstore
Credit: @jwang815 on Instagram
Perfect for bibliophiles, make your way to TSUTAYA Bookstore to capture the Instagrammable side of this book paradise. Situated at Hirakata T-Site, these pictures were taken on the fifth floor of the bookstore where you'll find floor-to-ceiling shelves filled with fantastic Japanese reads.
Credit: Alin Ajel on Facebook
You might be captivated by the wall of books at first sight, but it's the natural lighting and spacious layout that'll make you appreciate this bookstore even more. With a nice book in hand, you bet it'll be a great place to wind down after an afternoon of sightseeing. If you need further convincing, here are more reasons
why this IG-worthy bookstore in Osaka deserves a spot on your must-visit list
!
Opening hours
: Open daily; 7AM-11PM
Address
: 1 2-2, Okahigashicho, Hirakata, Osaka 573-0032, Japan (opposite Hirakatashi station)
14. Shop for a new toy at the Pokemon Centre
There are many things in life that'll make someone squeal in delight, and one of them is the Pokemon Centre in Osaka. Situated on the 13
th
floor of Daimaru Umeda department store, it's the perfect place for kids and the young at heart to surround themselves with their favourite Pokemon characters.
The unwavering popularity of Pikachu continues till this day, and you can tell by the number of Pikachu plush toys you see on the shelves. But that doesn't mean you won't find adorable Bulbasaur, Snorlax and Charmander plush toys waiting to be cuddled. You'll also find other Pokemon merchandises like action figures, backpackers, keychains and notebooks to buy.
Opening hours
: Open daily; 10AM-10PM
Address
: 3 Chome-1-1 Umeda, Kita Ward, Osaka, 530-0001, Japan
BONUS: Halal food and prayer spaces!
Credit: Halal Restaurant Naritaya Osaka on Facebook
For Muslim travellers, the ease of finding halal food and prayer spaces in Osaka is a huge pull factor. Thankfully, this famous Japanese city has the best of both worlds. If you're hungry, check out
this amazingly delicious halal food in Osaka that'll make you say 'oishii'
!
We also found out that this famous Osaka okonomiyaki chain has a halal outlet
! Checking for ingredients in Japan can be challenging, and
here are some useful phrases and words that Muslim travellers need to know
.
We know how important it is to perform your daily prayers, especially in the touristy areas of Osaka. Fret not, this city has a few prayer rooms located in the transport hub and major shopping districts. Complete with separate prayer rooms and ablution area, make your way to
these prayer spaces in Osaka to perform your prayers
.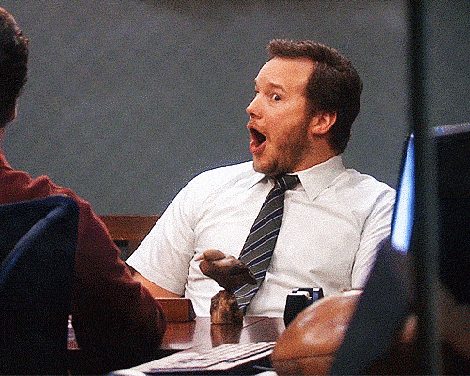 Credit: Giphy
With many things to do and sights to explore in Osaka, you know you'll have the best time in this awesome city. Whether you're planning a theme park adventure at Universal Studios Japan or strolling around the scenic Minoh Park, these top attractions are definitely worth your time in Osaka!