[Updated 27 Oct 2019]
The moment you land in Bangkok, get ready for an epic shopping frenzy ? Let's be real, you can't call yourself a true shopaholic until you've experienced a shopping spree in this bustling city in Thailand ?‍♀️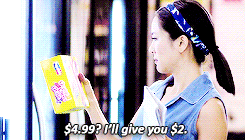 Credit: Giphy
Whether you're looking for luxury goods, thrifty clothes or unique finds, you can find them at various shopping malls and street markets in Bangkok. Since there are many malls for us to list down, we've rounded up the best shopping malls and street markets for you to shop till you drop! The best part is, we've listed down nearby halal eateries at each location too, which means you can shop, eat, and shop again.
Things to know before shopping in Bangkok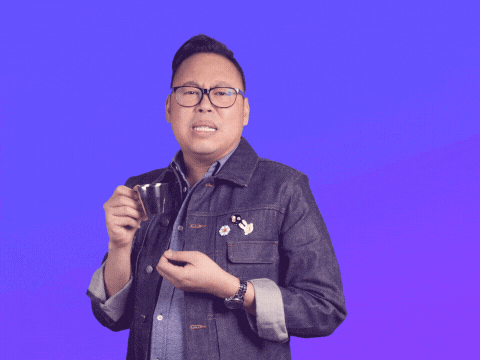 Credit: Giphy
1.  Some local vendors are not fluent in English
If you don't have a guide to translate for you, it is best to speak slowly, and use simple words. Better yet, download a translation app on your phone and show the screen to vendors when trying to communicate.
2. Bargain your way through
You can bargain for better prices at all the markets listed, and at Platinum Mall and MBK Mall. Chances are you'll get a pretty good deal as they expect some haggling from tourists and are prepared to reduce their prices.
3. Shopping in Bangkok, even in the premium malls, can be tiring
If you're planning to shop the whole day, wear comfortable shoes and clothes – this is especially true for markets! Although many of the malls are interconnected or within walking distance, each mall itself is HUGE. Getting from one end of a mall to another requires a good deal of walking!
Shopping centres
1. MBK Mall
Credit: Peter Zoon on Flickr
Originally named "Mahbookkrong", MBK Centre was built in 1985 and known as one of Asia's oldest shopping centres. Technically, you will be visiting a 'historical' site and a shopping site. Way to kill two birds with one stone ?
Credit: MBK Center on Facebook
Consider MBK as an indoor street market with air conditioning. It is not a high-end mall so you won't get any original Chanel or Prada here (unless you don't mind counterfeit ones). Instead, find yourself immersed in low-end and mid-range Thai brands and designs – from bags, shoes, accessories, jewellery and knockoff goods, you'll find it all here.
Credit: Wikipedia Commons
If you're not into clothes and jewellery, head to the upper floors for techs and gadgets. Find licensed Apple distributors to major camera shops such as Nikon and Canon. You can even find used mobile phones and accessories on the fourth floor. If you're getting electronics, make sure that the device is set to English. Sometimes it is set to Thai for the locals. But don't worry, the vendors should be able to change it for you.
Credit: MBK Center on Facebook
If you're looking for Thai souvenirs, head down to the basement floors. Find a whole range of trinkets and souvenirs at a bargain but don't expect them to be of high quality. The mall even has its own supermarket! With everything you need in one building across 8 floors, it's no wonder shoppers swamp the mall on a daily basis.
Nearby halal foodYana Restaurant Halal status:
Halal-certified
Cuisine:
Thai and International Food
Opening hours
: Open daily; 10.30AM-9PM
Address:
MBK Center, 5
th
Floor, Tokyu Side, Room No 5A-05, 444 Phayathai Road, WaNGMAI Pathumwan, Bangkok 10330 Thailand
Contact:
+66 02 048 4589
Website
|
Facebook
|
Instagram
Indian by Chutney at The Fifth Food Avenue Cuisine:
North Indian
Halal status
: Muslim-friendly
Opening hours
: Open daily; 10AM-9PM
Address:
444, 5th Floor, Zone A, Tokyu side, Phayathai Rd., Pathum Wan, Bangkok 10330, Thailand
Contact:
+66 2 620 9082
2. CentralWorld
Credit: Adam Lai on Flickr
A must-visit for any self-declared shopaholic. CentralWorld is the third-largest shopping mall in Asia and the sixth-largest in the world. There are over 500 stores, and 100 restaurants and cafes spread over 7 floors! Now, imagine this – the mall is large enough that they have cars and motorbikes on display inside the mall. Yes, that's right, car dealerships inside a mall. It's tough to one-up that. There are two department stores at CentralWorld, the Zen and Isetan. Both stores spanning over several floors with many brands to shop from. The mall itself is divided into different shopping categories such as women's clothes on the second floor, men on the third floor, and so on. So you can easily navigate your way through the mall and search for specific items. Find a variety of international brands like H&M and Zara, or local Thai designer brands. There are endless shops to browse through! Feel like pampering yourself instead? Head to one of the hair salons or nail parlours instead. And if you're really itching for something exciting to do, they even have an ice-skating rink on the ground floor! Hop in and show off your ice skating skills or just chill by the rink and watch the skaters strut their skills on the rink ⛸ For the athletes and fitness junkies, you will love this! SuperSport aka Bangkok's largest sports spot is in the mall too. Find almost everything you need when it comes to sports apparel and equipment. Tired of shopping? We doubt it ? But if you feel like taking a break, head over to the 7
th
floor and catch a movie from their 3D cinemas.
#HHWT Tip:
Cinemas in Thailand will play their country's national anthem before the movie starts. Moviegoers generally stand up during the national anthem as a sign of respect to the country.
Nearby halal foodAYA Japanese Halal RestaurantHalal status: Muslim-owned Cuisine
: Japanese
Opening hours
: Open daily; 11AM-9PM
Address
: Soi Chulalongkorn 12, Khwaeng Wang Mai, Khet Pathum Wan, Krung Thep Maha Nakhon 10330, Thailand
Contact
: +66 91 737 0537
[P.S. Hungry for more street food? Check out these must-try Muslim-friendly street food in Bangkok!]
3. Siam Paragon
Just a 10-minute walking distance from CentralWorld is Siam Paragon. Don't you just love how the malls are walking distance from each other? This shopping paradise is definitely designed with the ultimate shopper in mind ? Get ready to swipe your credit cards here! With its large glass entryway and classy décor, the mall exudes an atmosphere that screams luxury ? One of the first stores you will see is a Maserati dealership. That's how luxurious Siam Paragon is.
Credit: m-louis on Flickr
Find all the luxury goods here such as Louis Vuitton, Chanel, Burberry, Jimmy Choo, and even supercar brands like Ferrari and Lamborghini. There are even more affordable shops around like Massimo Dutti, Miss Sixty, TopShop, H&M and many others.
Credit: Allie Caulfield on Flickr
If you're done shopping, head to the basement and visit Southeast Asia's biggest aquarium, Sea Life Bangkok Ocean World ? There is even a bowling alley and karaoke centre! The largest bookstore in Bangkok, Kinokuniya, is also in the mall. And if that's not enough, find 15 large theatres with 4D, 3D and IMAX screens! And if you seek high quality local Thai products, head to the Exotic Thai store on the fourth floor. Find souvenirs, clothing, and beauty products all by Thai designers.
Nearby halal food Jeerapan Halal status:
Muslim-owned
Cuisine:
Malay and Thai food
Opening hours
: Open daily; 8.30AM-9PM
Address:
Stall 16 Food Hall, G Floor, Siam Paragon, 991 Rama 1 Road, Pathum Wan, Bangkok, Thailand
Royal IndiaHalal status
: Halal-certified
Cuisine
: Indian
Opening hours
: Open daily; 9.30AM-10PM
Address
: G Floor, Siam Paragon, 991 Rama 1 Road, Pathum Wan, Bangkok, Thailand
Contact
: +66 26 107 667
Facebook
4. Pantip Plaza
Just two minutes away from Platinum Mall. Find hundreds of electronic stalls in Pantip Plaza. Five floors of electronics and gadgets for tech lovers ?  From computers, software, cameras and quirky gadgets, you can get them all at there. Even Tony Stark and Bruce Wayne won't be able to keep up with Pantip Plaza! Even some retailers from other parts of Thailand get their electronic goods from Pantip Plaza. That's just how good a deal the place is for electronics. At first, this noisy mall may seem like a chaotic mess of small stalls, but once you get used to your surroundings it is fun to navigate through the chaos and try out funky gadgets. They even have an official Apple service centre on the 4
th
floor. If you're more of a fashionista, they even have an entire floor dedicated to mobile phones and mobile phone accessories ? Find phone covers to match your daily outfits.
#HHWT Tip:
Many stores sell the same items. Check out the prices of a few stores first before buying and you might save a handful of money. Remember to bargain too!
Nearby halal foodMaedah RestaurantHalal status: Halal-certified Cuisine:
Arabic, Indian and Thai
Opening hours
: Tue-Sat; 9AM-5PM (Closed on Sun and Mon)
Address
: 120/372 ซอย สมประสงค์ ถนน ราชปรารถ Khwaeng Thanon Phaya Thai, Khet Ratchathewi, Krung Thep Maha Nakhon 10400, Thailand
Contact
: +66 82 768 4656
[P.S. Shopping for snacks? Look out for these yummy halal snacks at Bangkok's Big C Supermarket!]
5. Platinum Fashion Mall
Imagine street shopping in an air-conditioned mall. Platinum Fashion mall is often compared to street markets because of the items sold. Unlike other shopping malls, you can bargain for the best price here. There are over 2000 shops for you to shop from! It's easy to lose yourself in the maze of clothing and handbag stores. Find wholesale priced clothes and accessories. Hats, handbags, clothes, cosmetics. Everything a fashionista could dream off (that isn't high end). You can find fashion from all over Asia such China, South Korea, Japan, Hong Kong, and many others. Kpop bands ain't got nothing on you once you're done with this place?‍? Platinum has different sections and floors for each category. Zone 1 and 2 (1
st
and 2
nd
floor) are for women's fashion and accessories. Upper floors are bags, leather products, and shoes.
#HHWT Tip:
If you buy more at least 3 of the same item, you can get a discount to wholesale price! Sometimes, even buying 3 for the price of 1.
Nearby halal foodSamat Muslim FoodHalal status:
Muslim-owned
Cuisine:
Thai
Opening hours
: Open daily; 8.30AM–11PM
Address
: 419 Ratchaprarop Rd, Khwaeng Makkasan, Khet Ratchathewi, Krung Thep Maha Nakhon 10400, Thailand
Contact
: +66 89 442 5114
6. Terminal 21
Terminal 21 is definitely a favourite among shoppers because of its unique design. Even if you don't feel like shopping, this mall is still worth the visit just for its themed floors. Each floor is designed to represent a city. Find yourself shopping in London, Istanbul, Paris, Tokyo, Hollywood and other cities depending on which floor you're at. This makes your shopping a unique experience. Feel like you're trying on new outfits in Tokyo, or having a good cup of coffee in San Francisco. Even your partner who dreads shopping will be in awe with Terminal 21's unique design. If you're looking quirky accessories, hop over to Istanbul! They also have a mixture of mid-range international brands such as Esprit, Guess, Adidas, H&M, Levis and local Asian brands.
#HHWT Tip:
You can tell your husband to shop for menswear at the London floor.
Nearby halal foodUsman Thai Muslim FoodHalal status:
Muslim-owned
Cuisine
: Thai
Opening hours
: Sat-Thu; 10AM-10PM, Fri; 2PM-10PM
Address
: 259/9 Sukhumvit Rd, Khwaeng Khlong Tan, Khet Khlong Toei, Krung Thep Maha Nakhon 10110, Thailand (Next to Imperial Queen's Park Hotel)
Contact
: +66 81 855 7124
Facebook
 | 
Instagram
[P.S. Planning a fun vacay? Spend the night at these affordable accommodations in Bangkok (near major train stations)!]
7. Iconsiam
Launched in 2018, ICONSIAM is a must-visit mall for any Bangkok visitor. Located by the Chao Phraya River, the mall's 8 floors boast many attractions that will awe anyone and everyone. Experience an indoor floating market in SookSiam - their ground floor themed to promote arts, culture and food from Thailand's 77 provinces. Find a 7-storey Takashimaya Japanese department store with cosmetics, lifestyle products, men and women's wear, accessories, and much more. Throughout the mall, there are designs and artworks by Thai and international artists and designers. Even Thailand's first Apple store can be found here. With its trademark floor to ceiling glass walls, it definitely adds a unique detail to the mall. It's also only the second Apple store in Southeast Asia, after Singapore. On top of that, there is an outdoor river park, where you can see Southeast Asia's largest water feature with amazing lights and fountain shows! There's more! Asia's largest Adidas Original Store and the first Nike Kicks Lounge in Southeast Asia are also here ? Find your latest kicks to complement your Instagram street shots ? You can also visit the National Heritage Gallery Museum. Find hundreds of statues, paintings, and carvings inspired by their traditional designs. Oh and the usual endless arrays of luxury brands such as Louis Vuitton and Prada, and restaurants and eateries. You know, no big deal for a mall in Bangkok.
Nearby halal foodHome Cuisine Halal status:
Muslim-owned
Cuisine:
Thai and Indian
Opening hours
: Mon-Sat; 11AM-9PM, Sun; 6PM-9PM
Address:
186 Charoen Krung 36 Alley, Khwaeng Bang Rak, Khet Bang Rak, Krung Thep Maha Nakhon 10500, Thailand
Contact:
+66 2 234 7911
8. Siam Discovery
  One of the artsiest malls in Bangkok City Centre. Siam Discovery is a huge hit with millennial shoppers because of its distinctive shopping experience. This mall is different other malls by one factor – there are no individual stores. All products are on display in an open space for customers to experience multiple brands in one spot. A huge plus! Find lifestyle brands such as Habitat, Replay, Loft, Kenneth Cole and many others. Siam Discovery has won over 6 global awards in 2 years. Most recently for being the most cutting-edge shopping centre in the world by the International Council of Shopping Centres. Yes, there is such a thing. Next, drop by Madame Tussauds on the 6
th
floor too if you feel like taking photos with famous people after a good shopping session.
Nearby halal food Jeerapan Halal status:
Muslim-owned
Cuisine:
Malay and Thai food
Opening hours
: Open daily; 8.30AM-9PM
Address:
Stall 16 Food Hall, G Floor, Siam Paragon, 991 Rama 1 Road, Pathum Wan, Bangkok, Thailand
[P.S. Planning a girl's trip? Do your homework and read our ultimate Muslim-friendly guide for your next girls' trip in Bangkok!]
9. EmQuartier, Phrom Phong
One thing Bangkok surely isn't short of is the abundance of stunning luxury malls, such as this establishment, the EmQuartier Shopping mall! Shop among futuristic architecture, lush greens and luxury goods for an amazing shopping experience. As with other luxury malls in Bangkok, you can find all your high-end designer goods such as Issey Miyake, Prada, Alexander Wang and Chanel to mid-range brands such as Zara, H&M, Banana Republic, and Tommy Hilfiger. But head over to the fourth floor of the Helix Quarter of the mall and find yourself browsing through a curated collection of eclectic goods from all around the world!
Nearby halal foodAl-Hussain Restaurant Halal status:
Muslim-owned
Cuisine:
Arabic and Indian
Opening hours
: Open daily; 9AM–2.45AM
Address:
75/7, Sukhumvit 3/1, Klongtoey Vattana Khwaeng Khlong Toei Nuea, Khet Watthana, Krung Thep Maha Nakhon 10110, Thailand
Contact:
+66 61 386 585
Markets
1. Chatuchak Market
One of the largest markets in the world with over 8000 (some even say up to 15 000) stalls.This weekend market gets more than 200 000 visitors a day! But don't worry, it's all spread out over a 1 km stretch. Even though some stalls are open during the weekdays, to see the market in all its glory, pop by during the weekend instead. Even if you're not a shopper, this place is a sight to see by itself. Divided in 27 sections, you can find almost anything at Chatuchak market. From the usual fashion and accessories to furniture, antiques, souvenirs, hilltribe outfits, clay handicrafts, ceramics, paintings and many, many more things. So make sure you're ready to spend an entire day there. This is definitely not a place you can complete in an hour or two. The quality is high, and prices are low, simply because there are many competitive shops in the market. Walkthrough the art section of Chatuchak and often you get to see jewellery crafters working on their new pieces, or artists working on their next painting. It is also one of the places to enjoy street food. There're over 500 food stalls and even quite a few Muslim-friendly stalls. There are also guards handing out maps and we suggest to take them because it's easy to feel a bit lost among the chaos. If street food is not to your liking, there is always Thai coconut water to refresh you during your exploration ?
#HHWT Tip:
Many of the big item shops even provide shipping services (DHL) and are more than happy to help you arrange delivery back to your home country.
Nearby halal foodSaman Islam (Chatuchak Weekend Market) Halal status:
Muslim-owned
Cuisine:
Thai
Opening hours
: Sat-Sun; 9AM-7PM (Closed on weekdays)
Address:
Section 16, soi 24, Chatuchak Weekend Market, 251 Phahonyothin Rd, Chom Phon, Chatuchak, Bangkok 10900, Thailand
Contact:
+66 81 817 8270
[P.S. Need more shopping tips? Shop better with our Muslim traveller's guide to exploring Bangkok's Chatuchak Market like a pro!]
2. Asiatique: The Riverfront
One of Bangkok's newest and poshest night market, Asiatique. Find a mix of Asian, American and European food, shopping and entertainment. The place hosts more than 1500 shops split into 4 districts, with everything from vintage items, wacky home décor and handmade accessories. The area used to belong to a Danish Company, "Ostindiske Kompani" in the old days. The old storage buildings were revamped into restaurants and cafes.
Nearby halal food:Muslim Food Court Halal status:
Muslim-owned
Cuisine:
Thai and Malay food
Opening hours
: Open daily; 6PM-10PM
Address:
2194 Charoen Krung Rd, Khwaeng Wat Phraya Krai, Khet Bang Kho Laem, Krung Thep Maha Nakhon 10120, Thailand
Contact:
+66 2 108 0727
3.  Talad Rot Fai Srinakarin Market (Srinakarin Train Market)
Vintage lovers, this is the place for you. Looking for that one-of-a-kind piece of jewellery? Find it at the Srinakarin Train Market. Browse through hundreds of flea markets with rare assortments of vintage goods. This street market consists of a warehouse and an outdoor market. You will start at the outdoor market that sells second-hand vintage clothing, clocks, plushies and other small items. The bulk of the market is located outdoors. You can find antiques such as cameras, classic cars, French chandeliers, and so many more things!
#HHWT Tip:
As tempting as it is to visit all the stalls you see, you have to move on. The main part of the market is further inside the maze.
Nearby halal foodBeef Noodle Soup (ก๋วยเตี๋ยวเนื้อตุ๋นบังเด็ร (ร้านอิสลาม))Halal status
: Muslim-owned
Opening hours
: Open daily; 11AM-6PM
Address
: Srinagarindra Rd, Nong Bon, Prawet, Bangkok 10250, Thailand
Contact
: +66 81 314 8098
Directions
: The food stall is located opposite Tesco Lotus Express on Nong Bon street
[P.S. Spending a long weekend in Bangkok? Plan ahead with our 4D3N Muslim-friendly itinerary to Bangkok!]
4.  Talad Rot Fai Ratchada (Ratchada Train Market)
Credit: รถตู้เช่า ทัวทั่วไทย on Facebook
Ratchada Train market was created in response to the Srinakarin's Train Market success. It is smaller, but much more accessible than the latter since it's closer to the city centre.
Credit: Ratchada Train Night Market on Facebook
The market is split into 3 sections which are traditional market items that you usually see in other night markets, a food section and some pubs and bars. Unlike traditional markets, Ratchada also offers plenty of vintage shops and handicrafts. If you're looking for a place for special gifts to bring home, this is definitely it! You can walk into a leather shop and get a leather wallet personalized with your name in a matter of minutes.Find great deals on clothes, accessories, shoes, bags, electronics, souvenirs, and more vintage stuff! There is really something for everyone here.
#HHWT Tip:
There are barbers with transparent glass walls overlooking the market for the daring to get a haircut ?‍ while enjoying a view of the busy market.
Nearby halal foodHalal Thai FoodHalal status
: Muslim-owned
Cuisine
: Thai
Opening hours
: Open daily; 5PM-11PM
Address
: Talad Rot Fai Ratchada, Din Daeng, Bangkok 10400, Thailand
5. Chinatown (Yaorawat Road)
Technically you will be shopping at Sampeng Lane that is located within Chinatown ? Also knowns as Soi Wanit 1, Sampeng Lane is iconic for its wholesale prices on fabrics, jewellery, souvenirs, electronics, and many other things. Set aside a few hours to explore Sampeng Lane. There's plenty to explore within the maze of stalls. There is a lane that stretches to about one kilometre, with other little alleys running off the main lane. The lane is too narrow for most vehicles to fit and is packed with humans – definitely the ultimate market experience! The market is divided into 3 sections – eastern end has accessories like jewellery, shoes and watches. Middle section has ceramic toys, lanterns, and all sorts of Chinese goods. The western end of the market has Indian run stalls selling silk and other fabrics.
#HHWT Tip:
With wholesale prices on fabrics, this is a fantastic place to get materials to make outfits ?
Nearby halal foodHalal RestaurantHalal status
: Muslim-owned
Cuisine
: Thai
Address
: 95 Tri Phet Rd, Wang Burapha Phirom, Phra Nakhon, Bangkok 10200, Thailand
Contact
: +66 80 046 9759
[P.S. Need another reason to visit Thailand? Here's why you should choose Chiang Mai over Bangkok for your next holiday!]
6. Damnoen Saduak Floating Market
We can't list best shopping spots without including Thailands iconic shopping experience – floating markets! A culture that has been around for over 100 years, it is an experience that all travellers (not just shoppers) should see.
Just 100km off Bangkok is Damnoen Saduak, the straightest and longest canal in Thailand. Once you get to the market, you will hop onto a traditional long-tail boat. A driver will paddle you between hundreds of other boats with female traders (wearing their iconic straw hats) selling fresh produce, souvenirs, and local delicacies.
Nearby halal foodNok Noon Seafood RestaurantHalal status
: Seafood options available
Cuisine
: Thai
Opening hours
: Open daily; 12AM-6PM
Address
: Talay Thai Market, Thailand Route 35, ตำบลท่าจีน Mueang Samut Sakhon District, Samut Sakhon 74000, Thailand
Contact
: +66 34 414 191
7. Pratunam Market
Located just outside Platinum Mall. It is sort of an indoor market, but there are booths that spill onto the alleys and streets. Clothes, bags, shoes, and accessories; find them all at a bargain at Pratunam market all day long. The 4000-store market starts from Petchanuri road and goes on all the way to Baiyoke Towers. Find both casual everyday outfits and fancy outfits for special occasions here. Everyday styled clothes are starts at Baiyoke Tower, and fancy dresses are around Petchanuri road.
Nearby halal foodSamat Muslim Food Halal status:
Muslim-owned
Cuisine:
Thai
Opening hours
: Fri-Mon; 8.30AM-11PM, Tue-Thu; 8.30AM-10.30PM
Address:
419 Ratchaprarop Rd, Khwaeng Makkasan, Khet Ratchathewi, Krung Thep Maha Nakhon 10400, Thailand
Contact:
+66 89 442 5114
[P.S. Thinking of a food adventure in Bangkok? Check out these delicious halal eateries in Bangkok you won't want to miss out on!]
8. Artbox Thailand
As of May 2019, Artbox Thailand has permanently moved to Chuvit Garden, a walking distance from BTS Nana. While the location is permanent for the time being, check out their social media pages first as they may change locations again. A unique and contemporary market, Artbox Thailand is definitely not your traditional night market. Housed in metal shipping containers, the market is portable enough to move around the city.
Credit: มาตามนัด on Facebook
Don't expect to find usual touristy souvenirs. For those souvenirs, check out the previously listed markets instead. Instead, find rows of stalls selling local fashion brands, artworks and unique accessories by local designers. And enjoy live music performances while chilling in the garden areas and soak up the good vibes.
Nearby halal foodAl HussainHalal status:
Muslim-owned
Cuisine
: Middle Eastern
Opening hours
: Open daily; 9AM-2.45AM
Address
: Khlong Toei Nuea, Watthana, Bangkok 10110, Thailand
Contact
: +66 2 252 0240 There you go! Get excited and shop till you drop at these amazing shopping malls and street markets in Bangkok. Whether you're planning a shopping spree with your friends or looking around to see what's good in this shopaholic's paradise, you'll definitely find the things you're looking for - not forgetting the halal food nearby to refuel and shop again! Remember to book extra luggage weight for your flight back home. We know you'll need it ?