Rain and sunshine, those are the only two types of weather you get in Singapore ? Raise your hands if you're still sad that we don't have four seasons here.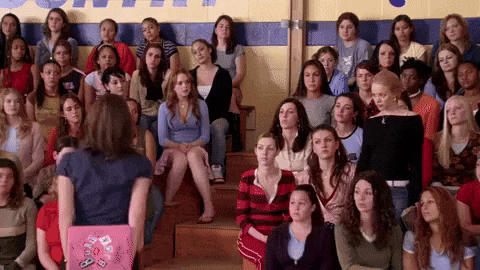 Credit:
Giphy
But trust us, it's a blessing in disguise! Another reason to travel the world right? If you're channelling an inner Elsa and wants to let it go, pay Seoul a visit and experience their version of a winter wonderland!
Get your mittens and winter jackets ready, we're bringing you on a ride. These are 8 things to do in Seoul that will sure to warm your heart this winter!
[inlinewidget id=35324]
1. Indulge in Winter Street Snacks
We can't go on an adventure on an empty stomach. So, let's start the list with our favourite activity! Keep your eyes peeled for street snacks that are served fresh out of the oven.
Credit: @bliss_sun on Instagram
Typically, these delicious snacks are packed with sweet fillings that will be sure to warm your Seoul. Some of such delicacies are namely Hotteok (Korean Sweet Pancakes) and Bungeoppang (Korean Fish-shaped Pastry) ?
Credit: @nat2missroll on Instagram
For those who don't have a sweet tooth, you'll be surprised at how delicious a grilled corn can be on a cold winter day ❄️
Credit: @sisiliagoutama on Instagram
*Do check with the respective vendors if the food sold in their stores are halal-certified ? 
Street vendors are littered across every nook and cranny in Seoul, so there's absolutely no excuse not to get these little bundles of joy. They're sold at such affordable prices too!
#HHWT Tip: These warm snacks can double as a heat pack to ward off the cold while strolling around.
[P.S Indulge in yummy street snacks around Seoul with this guide!]
2. Skate on Ice @ Seoul Square Skating Rink
If you've always wondered whether you can skate beautifully on ice, this will be the best opportunity. Test your skills on the ice skating rinks and have your travel buddy rate your expertise. Who knows you can actually compete with Kim Yuna in the Olympics?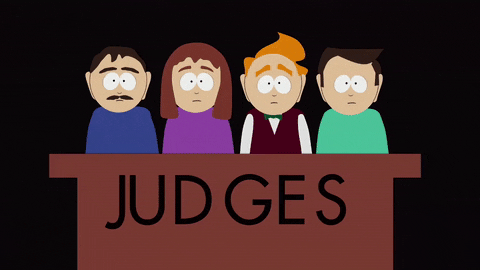 Credit:
Giphy
Forget what you've experienced in an indoor rink, outdoor rinks are the real deal because you can only do it during winter. With just 1,000 won, slip and slide on ice at the Seoul Square Skating Rink for an hour ?
Credit: @boaguesthouse on Facebook
Ice-skating is always fun with company so be sure to experience this with friends and family! If you're a first-timer, it's always great to have a helping hand. Hopefully they're not one to laugh in your face first before helping you up after a fall ?
The crowd can be crazy here during the holidays so be sure to head down early to reserve your spots in advance!
#HHWTTip: Make sure you are wearing gloves if you don't want to be denied entrance.
Address: 110 Sejong-daero, Euljiro 1(il)-ga, Jung-gu, Seoul, South Korea Directions: City Hall Station (Subway Line 1, 2), Exit 6 Gwanghwamun Station (Subway Line 5), Exit 5 Euljiro 1-ga Station (Subway Line 2), Exit 1 or 8 Opening Hours: Monday – Thursday, Sunday: 10.00am – 9.30pm Friday – Saturday and National Holidays: 10.00am – 11.00pm
3. Snow-sledding in Everland
If you've ever heard of the wooden rollercoaster in Korea then you would know that its located in Everland, an amusement park situated slightly in the outskirts of Seoul. In winter, a different ride becomes the centre of attention instead ?
Credit: @ASAHolidays on Facebook
The Snowbuster ride is open for business! This ride is especially for snow-sledding enthusiasts. Feel like a child again while you slide down a mountain of snow on a tube. Try to hold back tears while beautiful childhood memories play through your mind like a videotape ?
Credit: @summitholidays on Facebook
So, if the wooden rollercoaster sounds life-threatening to you, cut yourself some slack and enjoy this laid back ride instead ? It will give you a different kind of adrenaline but the same kind of thrill!
Address:199 Everland-ro, Pogog-eup, Cheoin-gu, Yongin-si, Gyeonggi-do, South Korea Opening Hours: Monday – Thursday, Sunday: 10.00am – 9.00pm Friday – Saturday: 10.00am – 10.00pm
4. Roam around Nami Island
Nami Island will stun you with the amazing sceneries it has to offer but it gets a lot more meaningful in winter. A love story as beautiful as the island unfolds here! If you watched the popular South Korean TV drama, Winter Sonata, you'll understand what we're talking about ?
Enjoy a walk with your significant other on picturesque roads and pretend that you're shooting your own romantic movie. If people are staring at you while you're doing this, just gift them with a smile ?
Credit: @.angels. on Flickr
For those who are #foreveralone, that's okay! Spend your time taking Instagram-worthy photos of the scenery that will sure to give you lots of likes. You'll feel the love in that way. Don't forget that we love you too ❤️
Credit: @.angels. on Flickr
5. Attend Ice Fishing Festivals
Fishing on ice? Isn't this self-explanatory as to why this is a must-try activity? It's not like we get to lure fishes out of frozen ponds every day ? These ice fishing festivals are carried out in Korea for pure fun! An activity that's aimed to bring a community together!
Credit: @ggongji on Facebook
We'll let you in on a secret. The trout fishes you catch are actually manually supplied. Don't be disappointed though. Fishing within the man-made reservoir is actually much safer than being in the actual wilderness.
Credit: @PaulB. on Flickr
While waiting for a catch, kill two birds with one stone (or in this case fishes? ?). It will be a good time to practice your conversational Korean language. Make simple conversations with the locals! Anything to distract yourself from thinking about how the ice is holding so many people at once. To find out more about the ice festival, click here!
[P.S Need more reasons to visit Seoul during winter? We have the answers for you!] 
6. Admire the Views from Namsan Seoul Tower
Standing at 480 metres above sea level, the Namsan Tower allows viewers to admire the beautiful skyline of Seoul. In winter, it will be the best time to see the city covered in snow. Sounds like lyrics from a love song, doesn't it? ?
Credit: @dannymurniadi on Instagram
The walk up to the tower itself is considered a hike so be prepared and make sure you are well-hydrated. In the end, the views from above will definitely cure you of your exhaustion and make it all worth it.
Credit: @dconvertini on Flickr
Declare your love for Seoul and lock it at the lovelock bridge below the tower!An indication of a promise to always love Seoul and to visit her from time to time ?
Credit: @brigggysmalls on Instagram
7. Shopping @ Myeongdong
Don't let the snow stop you from shopping. Don't let anything stop you from shopping in Seoul! The one-stop area to shop will definitely be Myeongdong ?
Credit:
Giphy
Rows and rows of stores grace the streets of Myeongdong, from food to cosmetics and retail. Definitely a heaven for shopaholics! You can never walk out of Myeongdong empty handed.
Credit:
@fancy.nguyen
on Instagram
It's on these same streets that you can get this rose-shaped Gelato ? Break the myth of not being able to eat ice-cream on a cold day. They say you can't fight fire with fire but they didn't say you can't ward off the cold with a freezing delicacy ?
Credit:
@oma_kepo
on Instagram
[P.S Check out our one stop guide to conquering Myeongdong!] 
8. Experience a Jimjilbang (Bath House)
After a long day filled with activities, what better way to unwind and release all kinds of muscle tensions if not at a Jimjilbang? This is the Korean version of a relaxing spa that is gender-segregated.
Credit: @RinaAugustina on Facebook
Bathhouses are a unique part of Korean culture that they take very seriously. In winter, it will be a great place to de-freeze yourselves! Have a good soak in hot pools and lounge at their saunas. Truly a unique experience that won't be the same anywhere else.
Credit: @stmiii_style on Instagram
Winter has the same definition everywhere but takes a different meaning in terms of experience. Encounter winter in Seoul with these activities. You'll realise that the cold never bothered you anyway and it never should ❄️
[inlinewidget id=35324]
[P.S While in Seoul, don't forget to take these day trips for the perfect end to your holiday!] 
[iframe seamless="seamless" style="border: none; overflow: hidden;" height="450" width="100%" scrolling="no" src="https://pollbuzz.co/frame/1783?type=poll"][/iframe]