Six months ago, we brought to you the wonderful news of a
7-Eleven convenience store in Asakusa selling halal bento
. Fast forward to today, we're excited to share more amazing news about these Japanese-style lunch boxes! Drum roll, please.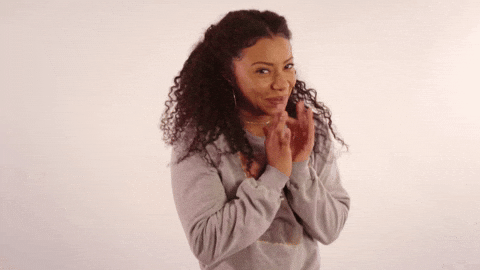 Credit: GIPHY
You can now get your hands on halal bentos in more than just one location! With other stores offering these bento boxes, you don't have to go out of your way to buy them anymore ? 
Credit: Food Diversity.today 
The bento sets can be found in the frozen section of the store and you can spot them easily by the clearly marked sign board that says "Halal Bento". These bento sets come in 3 different flavours - Gyudon (beef rice bowl), Butter Chicken Curry and the newly launched flavour, Vegetable Penne (no meat). If you're anything like us, you'd give all three of these a try! 
Credit: Royal Group 
A great thing about these halal bentos is that they're affordable, with each bento costing only JPY680 (including tax). Once you've bought this classic Japanese lunch box, heat it up in a microwave at the store itself or bring it back to your hotel and savour it while tucked comfortably in bed. Now, who wouldn't want an inexpensive and convenient meal? ?
P.S. Thinking of having your bento delivered instead? Check out this
list of halal bento deliveries for your next Tokyo and Japan trip
!  
Credit: Food Diversity. today
The bento sets are supplied by Royal Group's Halal Deli and are halal-certified by the Japan Islamic Trust. With 8 additional convenience stores providing these on-the-go meals, make sure to keep an eye out for them the next time you're in Japan! 
Credit: @dumont.casey on Instagram
While these halal bentos are currently limited within Tokyo, we're hoping to see more of them in other locations some time in the future. In the meantime, if you're heading to this city and find yourself at any one of the listed sites below, remember to take memorable photos of the bento and share your experience with us! Also, let your travel buddies in on this piece of news because sharing is caring
? P.S. Never been to Japan's one-of-a-kind capital? Make sure to check out this
ultimate guide to Tokyo for muslim travellers
!
Where to get the halal bento?
1. Akihabara eki-kita 
Address:
3-3 Kanda Neribeicho, Chiyoda City, Tokyo 101-0029, Japan
Contact:
+81 3-3252-5885
Opening hours:
Open 24 hours
2. Edogawa nishi kasai 4-chome
Address:
4 Chome-2-14 Nishikasai, Edogawa City, Tokyo 134-0088, Japan
Contact:
+81 3-3804-1450
Opening hours:
Open 24 hours 
3. Edogawa nishi kasai 7-chome 
Address:
Japan, 〒134-0088 Tokyo, Edogawa City, Nishikasai, 7-chōme−15, 西葛西7丁目15番15号
Contact:
+81 3-3804-5058
Opening hours:
Open 24 hours 
4. Edogawa seishin plaza
Address:
1 Chome-3-10 Seishincho, 江戸川区 Edogawa City, Tokyo 134-0087, Japan
Contact:
+81 3-3686-3198
Opening hours:
Open 24 hours 
5. Edogawa naka kasai 3-chome
Address:
3 Chome-29-3 Nakakasai, Edogawa City, Tokyo 134-0083, Japan
Contact:
+81 3-3877-7881
Opening hours:
Open 24 hours 
6. Edogawa naka kasai 3-chome nishi
Address:
3 Chome-32-20 Nakakasai, Edogawa City, Tokyo 134-0083, Japan
Contact:
+81 3-3877-7611
Opening hours:
Open 24 hours 
7. Nishi kasai 3-chome
Address:
3 Chome-15-7 Nishikasai, Edogawa City, Tokyo 134-0088, Japan
Contact:
+81 3-5605-9511
Opening hours:
Open 24 hours 
8. Rogers Mart, Asakusa
Address:
1 Chome-22-9 Asakusa, Taito City, Tokyo 111-0032, Japan
Contact:
+81 3-5811-1736
Opening hours:
Open daily; 10AM-9.30PM