Feeling the Krazy heat? No, we're not talking about the weather but the Korean pop culture craze that is spreading as fast as the zombie virus in Train to Busan. It is taking over the world and is here to stay 😛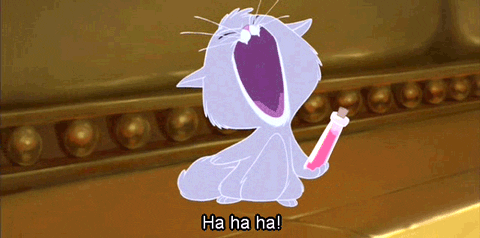 Credit: Giphy
Singapore is one of the countries that has been "infected" by this phenomenon and fortunately, she does not disappoint with the Korean cuisine she has to offer to the hungry zombies. If you have always wanted to feast like your oppas and unnies, check out this list of halal Korean restaurants in Singapore 😋
Get exclusive special deals at Singapore's top eateries!
Redeem amazing deals at selected* eateries in Singapore when you sign up on our website! (P.S. it's FREE 😉 ) *Terms and conditions apply.
1. Mukshidonna Singapore
"Have your food, pay and leave" is what this restaurant is asking you to do as the term Muk-shi-don-na means Eat (Muk), Rest (Shi), Pay (Don), Leave (Na) when translated in English. This restaurant originates from Myeongdong, Seoul. So, even if you can't travel all the way to South Korea, you can just get your fix of their Budae Jiggae right here in Pasir Ris!

Credit: @ilovejugong on Instagram
Tucked away in the corner of Market Square @ Downtown East, Mukshidonna serves boiling pots of stew with soft and chewy tteokbokki (Korean rice cakes) on a gas stove. You can customize your stew according to your own preference. There are 5 different flavours ranging from cheese, mushroom, mussels, bulgogi and sausages 😍

Credit: @elainegirlgirl on Instagram
If you're still feeling hungry after, don't forget to leave some stew behind so that the staff can help whip up some fried rice with seaweed and sweet corn. The food portions are really generous so you don't have to worry about leaving with your tummy half full!

Credit: @ainstums on Instagram
#HHWT Tip: There's even a prayer room at level 1!
Address: Market Square @ Downtown East, 1 Pasir Ris Close, E!Avenue #02-324 Singapore 519599
Opening Hours: 11:30 am to 10:00pm daily
Contact: +65 63868562 | Facebook

2. Seoul Garden Hotpot
If you don't fancy sharing your food and prefer having your pots to yourself, try the Jjigae Sets @ Seoul Garden Hotpot! Unlike the usual buffet fare Seoul Garden is known for, this establishment offers an ala-carte menu.

Credit: @liyaniyanie on Instagram
You can have your own personal pot of Samgyetang (Ginseng Chicken Soup) and enjoy it with a bowl of hot rice. We suggest that you and your friends get different kinds of stew each so you can try the range of amazing stew that they serve!

Credit: @izianws on Instagram
If you're not up for anything soupy on that day, then indulge in their delicious hotplates. You can't go wrong with tender, well-marinated meat served in sizzling hotplates 😋

Credit: @seoulgardensingapore on Instagram
Enjoy the main courses along with their free-flow of banchan (or side dishes). Pickled zucchini and kimchi will be the pacify your hungry stomach while you wait for your main dish to arrive. Just don't get carried away and let it end up being your main meal, it is a side dish for a reason 😜
Outlet(s): Check out the full list of outlets here.
Opening Hours: 11.30am to 10.30pm, daily
Website | Facebook
[ P.S. On a budget? Here's the 8 cheapest eats in Singapore's top spots you'll ever find! ] 
3. Jinjja Chicken
No time to waste and in need of a pali-pali (fast) Korean fix? Look no further, Jinjja Chicken has what you desire. Tucked within the busy streets of Bugis Village, this Korean fast-food restaurant aims to steal your heart just like your favourite oppa did. Forget about the traditional Western fried chicken, burgers and fries, Jinjja serves up fried chicken drenched in savoury sauces and fries that are deliciously paired with tteokbokki.

Credit: @thatgluttonn on Instagram
An avid fan of Korean variety shows? Jjampong (Spicy Stew) and Jjajangmyeon (Black Bean Sauce Noodles) will come as no surprise to you! If you have always wondered what they tasted like, grab their Jjamjja Myeon 2-in-1 where you can have the best of both worlds 🤗

Credit: @ssarahaeyoo on Instagram
Complete your meal with a refreshing bowl of Patbingsu while being  entertained by K-pop music videos that are constantly played throughout the day. You'll find your body grooving whether you're a K-pop fan or not, because the food will surely make you feel happy!

Credit: @hidayaheats on Instagram
Outlet(s): Full list of outlets here.
Opening Hours: Vary by outlets
Website | Facebook
4. Muk-Bang Korean Restaurant
Muk-bang literally translates to "eating show" in Korean and if you've ever contemplated on filming one, head down to this homely Korean restaurant situated in Viva Business Park.

Credit : @intanina on Instagram
This restaurant offers an authentic Korean experience; from the ambience right down to its yummy traditional Korean dishes. No such thing as Coke and Sprite here, only Korean sodas!

Credit: @minahmilktea on Instagram
To get a full muk-bang experience, we suggest going live on Instagram. Make your friends jealous while you slurp down their signature Buddae Jiggae (Army Stew), a red, hot and spicy broth. Savour the thick slices of ham and chewy ramen noodles 😋

Credit: @miinecotee on Instagram
Not a fan of spice? No problem! Have a go at their best-selling Bibimbap (Mixed Rice), which will leave you feeling Seoul full and happy. This will be sure to cause chaos in the comments section of your live video so be prepared to lose some friends because you forgot to jio (invite) them 😂
Address: #01-02, Viva Business Park, 750 Chai Chee Road, Singapore 469000
Opening Hours: 11.00am to 10.00pm daily
Contact: +65 66046328 | Instagram

5. Wakerxoppa
The newest entry to Singapore's Halal Korean food scene, and the most unique one at that! This is the only Halal Korean army stew you can find in a hawker stall😎 It's not only authentic (the owner's wife is a Korean!) but it's also affordable from as low as $18 for a couple's pot.

Credit: Waker X Oppa
With a variety of ingredients like tteokbokki (rice cake), maggi noodles, mushrooms and a meat of your choice, not forgetting gochujang (Korean chilli paste), all that's left is for you to indulge in this yummy treat!
If you're not a fan of army stew, you still have to head to this stall and try their Korean fried chicken. Waker's marinade is shipped all the way from South Korea so this really is as authentic as the taste can get! The chicken is fresh and marinated for 12 hours before it's fried. Be sure to try their hot and spicy flavours!
P.S. You can also help yourself to their wide variety of dipping sauces 😍

Credit: Waker Chicken Singapore on Facebook
Heading to Waker? Find out how you can enjoy a discount on their food here!
Address: 201C Tampines St 21, Singapore 523201
Operating hours: 10.30am – 9.45pm daily
Facebook | Instagram
6. Seoul Garden
Koreans love grilling meat and if you do too, then this is the place for you! Be spoilt for choice as your eyes feast upon the endless array of food in a buffet-style format. It's like choosing your favourite K-pop idol group. You can't decide on one!

Credit: @iszhari.isahak on Instagram
From their signature Korean marinated meats to premium seafood such as crayfish and scallops, you won't be leaving with an empty tummy 😉  Take your pick and bring them to the grill or add them to the hotpot with a soup-base of your choice.

Credit: @maixtumaliuan on Instagram
For those who are just not in the mood to cook for yourself (one of those lazy days), have your friend grill the meat for you. If they're not very keen on that idea, don't fret, there is also a range of cooked food just waiting to be devoured!

Credit: @seoulgardensingapore on Instagram
Outlets: Full list here.
Opening Hours: 11.30am to 10.30pm daily (Last Serving: 9.45pm)
Website | Facebook
[ P.S. Have your fill at these 7 underrated halal buffets in Singapore! ] 
7. Nene Chicken
Just like Jinjja Chicken, Nene Chicken too takes pride in their fried chicken, but with more sauces to choose from. With flavours like Swicy, Soy, Green Onion and Freaking Spicy (for spice enthusiasts), you can either choose to have a set meal or share a set together with your friends and family.

Credit: @kimsang0203 on Instagram
Speaking of sharing, their 50cm Hotplate Chicken is worth mentioning!  It stars their famous Korean stewed chicken, half of a fried chicken, curly fries and of course, CHEESE! This is only available at certain outlets though so please check beforehand

Credit: @victoinette on Instagram
Outlet(s): Full list here
Opening Hours: Varies according to outlet
Website
8. Food Lovers Only (FLO)
West-siders, you'll love this one! Gracing the West side of Singapore with its presence, FLO is a Korean restaurant but with a twist as they serve Western-fusion cuisine as well. So if you're on a hunt for Korean food but you're bringing along someone who'd rather stick to pastas, do consider FLO.

Credit: @lilipann on Instagram
Korean Bulgogi Pasta and Rosti Special are just some of the many dishes on their halal-certified menu. Who would have known that Korean and Western cuisine could work so well? 😍

Credit: @madamechewy on Instagram
P.S. They are relocating so follow their updates here!
Address: 2 Jurong East Street 21, IMM, #02-15A, Singapore 609601
Opening Hours: 11.00am to 10.00pm, daily
Contact: +65 68961396 | Facebook

9. Omoomodon
If you're constantly torn between Korean and Japanese food then this ought to do the trick! Omoomodon serves a variety of rice bowls with different types of toppings that will be sure to satisfy any type of craving.

Credit: @yongweikai on Instagram
But if you're still not satisfied with the menu, create your own rice bowl! First, choose your base, either rice, soba or udon. Next, select your garnish and your choice of meat. Top it off with your favourite sauce. It is entirely up to you to match it according to your Korean or Japanese preference.

Credit: @miralesque on Instagram
If only it was this easy to create a magical and ideal oppa or unnie to stay by your side 😛
Address: 1 Vista Exchange Green, #02-14/15, Singapore 138617
Opening Hours: 11.00am to 9.30pm, daily
Contact: +65 67341863 | Website

10. DoSiRak
Looks can be very deceiving so don't be fooled! These may look like little pints of ice-cream but what's inside is actually so much healthier.

Credit: @dosiraksg on Instagram
Dosirak too adopts the DIY (do-it-yourself) concept but emphasises on the idea of having a quick and healthy takeaway. Vegetables are not heavily cooked so that you won't miss out on the nutrients your body needs. Wherever cooking is needed, any kind of MSG or refined sugar are not welcomed in these little bundles of joy.

Credit: @sad_hachiko on Instagram
So who says you can't stay healthy while indulging in Korean cuisine? Fill these tubs with your desired base, toppings and sauces and you're good to go!

Credit: @dosiraksg on Instagram
Make sure to shake well before eating. Not you, the lunchbox 😂
Address: 6A Shenton Way, OUE Downtown Gallery, #01-44, Singapore 068815
Opening Hours: Monday to Friday, 11.30am to 6.00pm, Saturday, 11.30am to 3.30pm (Closed on Sundays)
Contact: +65 65366034 | Website

[ P.S. Craving for more? Here's 16 halal eateries in Singapore you need to try! ] 
11. 4 Fingers Crispy Chicken
As if we haven't talked about fried chicken enough, here is another alternative restaurant to enjoy flavourful fried chicken. What's interesting is that this establishment is not from Korea or from any other country but a home-grown Singaporean brand!

Credit: @whaleeats on Instagram
Their signature crispy chicken are lightly brushed with either Soy Garlic or Hot & Spicy sauce. Though the flavours are limited, they do have other rice boxes with chicken or seafood for you to choose from.

Credit: @akipotpot on Instagram
If you want a healthier option, 4 Fingers serves a variety of salads too! A pretty straightforward menu but with such unique pangs of flavours that will make all 4 of your fingers curl in, you'll be leaving the place with a huge thumbs up!

Credit: @steady.deb on Instagram
Outlet(s): Full list here
Opening Hours: Varies according to outlet
Website
Wondering what's there to do in Singapore?
Check out our website for all the top attractions, yummiest halal eateries and nearby prayer spaces in Singapore!
So, if you've been infected with the Korean fever as well, don't bother going to the doctor 😝 Just head on down to these 10 Halal Korean restaurants in Singapore! Time to treat yourself 😌
Tags: halal food guide, halal korean food, singapore,