[Updated as of 10 Sep 2019]
You may not have a Marauder's map to navigate your way through the rides and attractions in
Universal Studios Japan (USJ)
. But before you get on your broomsticks to pay your wizard friends a visit at the Wizarding World of Harry Potter or brush up your Minionese (aka Minion language) at Minion Park, here are some tips to scribble down for a day of magical fun!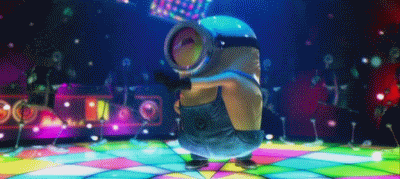 Credit: Giphy
The first thing you've got to do is purchase your
Universal Studios Japan tickets
in advance on
Klook
! The process is easy, hassle-free and leaves you more time to be excited about your trip ? [inlinewidget id=34993]
P.S Are you a Harry Potter fan? Keep on reading for Harry Potter references! Also, check out our guide on places every true Potterhead has to visit in London for a wicked time!
1. Tickets are best bought in advance
Anybody knows, you'll need a ticket to board the train at Platform 9 3/4 ? The USJ standard ticket is like your train pass on Hogwarts Express - without it, you won't be able to enter at all! With so many wizards around (more than you might think), don't fall behind and end up taking FlyingFord Anglia instead ?
You can't throw on an invisibility cloak and sneak your way in, so make sure you're not stuck in the queue when you could be on your way to kickstart your Hollywood Dream career ?
Standard ticket
Be like Hermione and plan early! We don't mean getting them off any unauthorised reseller a fortnight before your visit. Save yourself the worry and purchase your ticket in advance on Klook! By doing so, your ticket is confirmed in a matter of minutes, and you'll be able to scan your e-ticket saved on your phone to enter straight into the park!
Use these codes to get discounts off your first booking with Klook:
SG: HHWTSGJK for SGD 8 off*
MY: HHWTMYJK for MYR 25 off*
ID: HHWTIDJK for IDR 85,000 off*
*Terms & conditions apply
Skip queues at the park with your e-ticket from Klook and simply scan your QR code at the entrance.
Express passes
If you can't stand waiting in long queues, you need to get the express passes. Purchase this IN ADDITION to your USJ standard ticket. Without the standard ticket, you can't enter even with an express pass!
The express passes let you skip queues for 4 or 7 rides, depending on your pass type. You'll only be able to skip queues for the selected rides once, but given the infamous crowds at USJ, it'll still be worth every penny. Browse through the website to decide which express pass you want!
#HHWT Tip: Purchase your express passes in advance because they do run out, and fast!
Early Entry tickets  (+ HARUKAS 300 Observatory Pass)
If you're open to splurging to get ahead of the game, the early entry ticket might be just for you.  This ticket works like a standard ticket, except that in addition to getting access to enjoy the breathtaking views from the Harukas 300 Observatory Deck, you'll get a special entry wristband that will grant you 15 minutes early entry to the park! 15 minutes can make a crucial difference especially for must-try rides like Harry Potter and the Forbidden Journey were the lines tend to get long super quickly. Simply head to Harukas deck the day before your USJ trip to collect the special wristband. There'll be a link provided to you that gives the exact opening hours of the park so you can be there earlier than the rest and sneak in an extra ride or two! Do note that if you want to enjoy the express pass, you'll still have to purchase it in addition to your early entry ticket.
2. Wednesday & Thursdays are the b
est time to visit
In Japan, there's no such thing as Monday blues ❄️ Not when students are sent on excursions to
USJ
on Mondays and Tuesdays! We don't need to tell you that the later days of the week are brimming with locals and tourists, do we? ?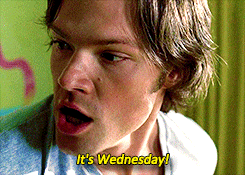 Credit: Giphy
Snap photos with your favourite characters! You don't want to be waiting in line for hours for a 10-second shot. Visit during non-peak timings to pull those funny faces with the Minions! Look how they're camera-ready for that glamorous photo with you ?
3. Be notified of the exact time the park opens (the day before)
You won't need to camp in the early hours of the morning if you've got yourself the
early entry ticket
! Be notified of the exact time the park opens, which differs day-to-day (despite the official opening times on the website)! Simply get the secret website link that'll tell you the opening time the day before. Head down to the 16th floor of
Harukas
to exchange the admission ticket for
the wristband
and password for entry into USJ. Sounds like a job for the secret service, don't you think? ?
*You MUST visit 
Harukas
and
USJ
on two different days, with a trip to Harukas BEFORE USJ!
#HHWT Tip:
If you overslept and arrive after the official opening hours, you have to queue with those who didn't purchase the
early entry tickets
? So make sure you clock in multiple alarms, or you'll have to charm your way through the staff to get in (which won't work!). Standing tall at 984 feet (300 meters), the Harukas observatory is the tallest skyscraper in Japan! The open-air deck at the floors above call for a stunning, picturesque shot of this city's landscape. It'll take your breath away as you marvel at the grand architecture in view ?
Credit: Steve Boland on Flickr
P.S. Be prepared to rise early and wait outside until the gates open if you decide to forgo the early entry tickets. Even if you arrive 1 hour earlier, expect a line of people in front of you. But it won't be as bad as reaching the park the exact time it opens ?
4. Get a timed-entry ticket to the Wizarding World of Harry Potter
Potterheads, don't go home without passing the gates of the Wizarding World. With a fixed number of wizards (and cheeky muggles trying to make their way in), chances of entering may be slimmer than winning the Quidditch Tournament! On peak days at
USJ
, timed tickets are needed to enter the Wizarding World of Harry Potter. It doesn't cost you any additional fees and all you've got to remember is your entry time at the allocated slot. You won't need a remembrall for this, right? ? [caption id="attachment_34945" align="alignnone" width="900"]
On off-peak days (most likely Wednesdays and Thursdays), you won't need a ticket to enter the Wizarding World of Harry Potter![/caption]
Alternatively, get the express pass which includes the Harry Potter and the Forbidden Journey ride and you'll be assigned a time! These express passes sell out fast like candies from Honeydukes and getting them on Klook means confirmation for your slot. There's no mischief magic here, receive a full refund if the booking isn't completed. This beats buying them off an unauthorised reseller to save a dollar or two and ending up moaning during your entire trip ?
#HHWT Tip: The timed-entry ticket is not included in the Express Pass 4 - Minion Ride & XR Ride.
5. Feast on Muslim-friendly food
Tuck into a yummy slice of vegetable pizza at 
Azzurra di Capri. It's the only vegetarian food you'll find inside USJ, so be sure to stop by for lunch!
Halal status:
Vegetarian pizza served.
Please note that the eatery also serves non-halal dishes and alcoholic beverages.
We advise that you clarify ingredients with staff and request for it to be cooked separately before ordering, and recommend that you dine at your own discretion.
Address:
New York Area,
Universal Studios Japan, 2-1-33, Sakurajima, Konohana-ku, Osaka-shi, Osaka
Website
Once you're all done for the day, you'll probably be famished. Well, you can just head down to Red Lobster located at nearby Universal Citywalk! While it's as tricky to find Muslim-friendly restaurants as it is for Ron Weasley to find his pet rat, this seafood place actually has  Muslim-friendly menu catered specially for Muslim visitors!
Credit: Food Diversity
Enjoy dishes like the
Vegetable Penne (JPY1280) 
or 
Butter Chicken Curry (JPY1280)
! These appetising dishes will be just what you need to cap off your amazing day at USJ ?
Credit:
Maryanah Muzak
on Facebook
#HHWT Tip: Exit USJ and head to Universal City Walk to find Red Lobster eatery. We recommend dinnertime because once you leave USJ, you can't return. We suggest eating a heavy breakfast and a veggie pizza for lunch so you won't go hungry! This way, you can fully feast out during dinnertime ?
Halal status:
 Muslim-friendly menu available. All ingredients in Muslim-friendly menu are from halal-certified suppliers and although it's prepared in the same kitchen as non-halal meals, separate kitchenware is used to prepare the meals. Do note that dining utensils are the same as non-halal meals but you can request for disposable utensils.
Address:
 5F, Universal Citywalk Osaka, 6-2-61 Shimaya, Konohana-ku, Osaka-shi, Osaka 554-0024
Opening hours:
 11am-11pm daily
Contact No:
 +81 6-6940-6351
Nearest train station:
 Universal-City (JR Sakurajima line)
6. Use the family service room for prayers
Perform your prayers in peace at the family service area. While there's no dedicated prayer space, you'll have the privacy you need. The family service rooms come with individual rooms inside; perfect news for us who need a moment to recharge our soul.
Remember to bring your own prayer garment, Qibla compass and mat ?
7. 
Queue at the Single Rider lanes
We know that it's nice to experience rides together with friends. But once in a while, you got to break away from the pack. You don't want to wait until dinosaurs (or worse, Fluffy, the three-headed dog in Harry Potter ?) go to sleep, do you? For certain rides, USJ has separate lanes for single riders (meaning that individuals are slotted into seats that need filling in) whic are typically more vacant and moves at quicker speeds, saving you precious minutes.
Credit: Cloud Wang on Facebook 
Single rider queues are only available for these attractions:
Harry Potter and the Forbidden Journey
JAWS
Space Fantasy – The Ride
The Flying Dinosaur
The Amazing Adventures of Spider-Man – The Ride 4K3D
Hollywood Dream – The Ride Backdrop
Jurassic Park – The Ride
Credit: Pongsathorn Pae on Facebook
Don't be surprised there's only 7 on the list ? These are the most popular attractions in the park!
#HHWT Tip:
 The single rider queue is great for those taking the ride a second time. It's much faster and you won't have to wait so long simply to experience the same ride twice ?
8. Take the Minion ride first, not the rest
Whether you're a true kid or an oldie with a young soul, the rides in Minion Park bring out the inner child in you. Come on, we're all a kid at heart, aren't we? ?
You'll be tempted to whizz straight to the Wizarding World's thrilling rides, but hold your wands! Start your day enjoying a moment with the Minion trio. The silliness will rub off its magic on you and put you in such a good mood for the rest of the day ?
#HHWT Tip:
 There's no single rider queue for this ride, which means lines will get long if you don't ride it first ?
It's hard to keep a straight face on the Despicable Me Minion Mayhem as you're transported into a vehicle designed by evil genius, Gru. Be thrown into a world where evil brews - Gru's laboratory! Step into the shoes of Bob, Stuart and Kevin and be on your way to becoming a Minion. When they're in, you know what to expect: MAYHEM. If you don't have an express pass for this attraction, its best to get on this ride first!
Expect lots of fun and going round in circles! After all, the process of becoming a Minion isn't easy ? It'll bring you on an adventure thanks to the enormous dome screen and realistic projection system. It's no wonder Minions aren't exactly the brightest after all that tumbling and turning ?
9. 
Arrive early for popular street shows and parades
The early wizard catches the owl ? You don't want to waste precious time getting on the fantastic rides, but the street shows and parades are a must-see. Arrive at least half an hour before showtimes to get the best seats in the house! You won't be missing out by making time for these - they're full of life and part the USJ experience.
Credit: Hisako Tani on Facebook
Find a seat near the middle for the best shots. Although shows are in Japanese, it's a once-in-a-lifetime opportunity to watch them in a foreign language! 
Credit: Edy Liew on Facebook
Here's just some of the notable shows to catch:
Triwizard Spirit Rally at the Wizarding World of Harry PotterTM area
The Sing On Tour and the Universal Spectacle Night Parade at the Hollywood area
Terminator 2:3-D at the New York area
WaterWorld at WaterWorld area
10. Let the wand choose its master at
 Ollivanders
No wizard is complete without a wand and robe. It doesn't matter which house you're from - Gryffindor, Ravenclaw, Slytherin or Hufflepuff. The wand-choosing stage and lessons are what you need to become the greatest wizard alive ☺️ Don your house robes, wizards, and cast your spells! The wand experience is held at regular intervals at Ollivanders, in groups. The group will watch a lucky chosen guest go through the process of finding a wand (or shall we say, having the wand chose them!).
You can also purchase a  Magical Wand at Ollivanders that lets you practice magic for real! Upon purchase, you'll be given a map with places marked out - just head to the spellcasting sites (you'll recognise it from the bronze medallion in the pavement) and cast your spell with your Magical Wand!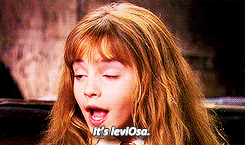 Credit: Giphy
11. Chug down a glass of butterbeer like wizards do
Enjoy a pint of frothy butterbeer (which is non-alcoholic) - be it cold, frozen or warm! While cold brew is available any day, frozen butterbeer is served in summer and warm butterbeer is available in winter. Curious to know how each tastes like? Come down three times a year! Don't worry, you won't be breaking your bank for all those trips because there are no sneaky costs on
Klook
. What you see is what you pay and they don't charge you extra for buying from them. As the ticket has an open date, this is especially great when you're unsure which days exactly to visit
USJ
! Are you bewitched yet? ☺️
Credit: @bananavan on Instagram
Catch up with your buddies over at Three Broomsticks, where all the cool wizards hang out ? Or, stroll down to Hog's Head to catch a quick drink before continuing your rides! You'll be smiling from ear to ear after a sip of this delicious, creamy liquid potion. Just what you need after a long day of fighting Dementors!
12. Find the best viewing spots to see the castle
Be hypnotised as you witness the place where magic begins! Wind down with a glass of butterbeer in hand and capture the beauty of Hogwarts from the alfresco area in the Three Broomsticks. Watch how the light shine on Hogwarts castle and illuminates the river, and it'll make any Potter fan proud to call Hogwarts their home ❤️
Credit: Calvin YC on Flickr
Even if you're not in the area for a bite, look out for a small doorway (like Harry's room under the stairs? ?), located on the right of the main entrance to Three Broomsticks.
13. Download Google Translate App
It's time to pull out your translation books and get to work! Attractions are in Japanese and if you're planning to fully immerse yourself, it's time to learn more words than kawaii and pokemon. Or, take the easy way and simply download the Google Translate App - type or snap a picture of what you're translating and Google will do the work for you!
For the most part, you'll be able to get a sense of what's going on even without this app, but just in case you want the 20-20 experience, Google has all the answers ?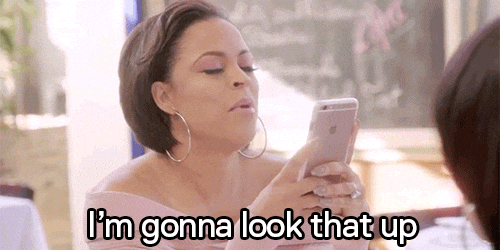 Credit: Giphy
14. Store your belongings in the locker rental machines
You'll need some cash to splurge on the adorable merchandise sold! Even if you're not shopping for yourself, Minion plush toys, Harry Potter wands and Sesame Street mugs are great gifts to send home.
Keep some cash with you and store other belongings (and shopping bags!) in the locker rentals machine. This is especially useful if you're coming straight from the airport with a huge luggage bag. You don't want your bags to be in the way or worse, stolen ?
Look out for large-sized lockers for your bigger bags, located outside the park. If you're carrying a backpack, simply head to the smaller-sized lockers inside the park's vicinity. As lockers operate on a coin rental system, remember to have some spare change with you ?
15. Shop to your heart's content with tax-free buys
USJ
is kind to foreign visitors, which is yet a bonus reason to draw money from Gringotts Wizarding Bank or even Bank of Evil in Minion Park and spend it here!
If you're buying more than 5000 yen of souvenirs and consumable goods (up to 500,000 yen for food items), the total tax refund is 5.8%! It's good news for our shopaholic friends ? Remember to redeem your tax-free shopping on the same day! #HHWT Tip: Bring along the receipts and your passport to Studio Gift West and enjoy tax-free shopping.
16. Collect free stickers from the friendly staff
Just like how you can collect free stickers in Hong Kong Disneyland, USJ is no exception ? Keep them as a memento for your visit and look out for the staffs with a pouch!
Credit: Ezsra Yasin on Facebook 
Take a moment to capture the intricate details of the park. The eccentric personalities of the carefree minions and spellbinding forces of the wizards are carefully curated at every nook and cranny of the place. While you're strolling around the park and taking in the sights, do approach the staff and ask them for a free sticker! If it's your first time, even better ? They're sure to keep up that smile on your faces ?
To make it easier for you to get to
USJ
, get the
 Osaka Amazing Pass
 on
Klook
for an UNLIMITED use of subways, trams and buses within the city district! You can even enjoy discounts in several restaurants and shops around town ? At the same time, the
Osaka Amazing Pass
gives you access to 30 iconic landmarks around the city! Feel like royalty at Osaka Castle Museum, discover galaxies in Osaka Science museum and have a hair-raising moment at HEP FIVE Ferris Wheel for a stunning view of the Osaka harbour and Mount Ikoma. The
2-day pass on Klook
 allows you entry at your own convenience and pace ?
#HHWT Tip:
 Note that if you use the
Osaka Amazing Pass
, it's valid from 5.00am on the first day to 4.59 am 2 days after! If you think it's only 48 hours, this will have you shouting "Merlin's beard" in glee! ?
[inlinewidget id=34993]
Are you going ba-ba-ba-ba-ba-nanas waitingfor this day yet? With all the insider tips gathered just for your perfect day, we sure hope you are. From getting your tickets and express passes on a trusted website like Klook and arriving early at the park, to causing chaos at Minion Park and basking in the scenic view of Hogwarts, it's impossible to leave without a wide smile on your tired face ? Mischief managed - for now ?
P.S If you're looking for the sweetest deals on attraction tickets, transportation passes and more, book them from Klook! ? Plan your budget in advance with no hidden costs and you're on your way to Osaka to discover secrets that lie in this charming city.
Use the following codes to get discounts off your first booking:
SG: HHWTSGJK for SGD 8 off*
MY: HHWTMYJK for MYR 25 off*
ID: HHWTIDJK for IDR 85,000 off*
*Terms & conditions apply
This article is brought to you by Klook.