Ramadan is here again! The holy month holds different meanings to all of us. Some use this time to reflect on and better themselves, and some take this opportunity to strengthen bonds.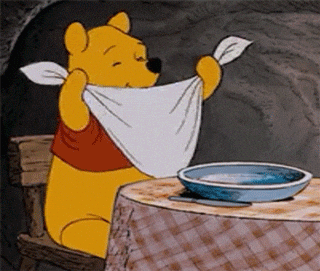 Credit: Giphy
One thing that all of us surely look forward to every Ramadan is the bazaars! There's nothing more exciting than browsing through the row of stalls offering the best food and drinks to break fast with. If you're still new to this yearly ritual, here's the list of Ramadan bazaars in KL and Selangor that you can't miss!
#HHWT Tip
: Congestion around the area of Ramadan bazaars is typical, especially during peak hours so it's best to be there as early as you can!
1. Kampung Baru
Previously located on Jalan Raja Muda Musa, the Kampung Baru Ramadan bazaar has now moved to Jalan Raja Alang which accommodates the bazaar better. What's good about the new location is that vehicles are completely blocked off, so there's no need to make way for the passing cars as you browse the stalls.
Roti Goreng McGyver
Credit: @majelijah on Instagram
Nobody knows for sure why it's named after the popular '80s TV character, but one thing for sure is Roti Goreng McGyver is one of the best things at this bazaar. The bun is stuffed with meat chunks, wrapped in a layer of popiah skin, then deep fried until it turns golden. There are three fillings to choose from: beef black pepper, chicken and sambal sardine.
Bubur Lambuk
Credit: @wduu on Instagram
Can we really talk about Ramadan in Kampung Baru without mentioning the famous creamy porridge cooked with assorted spices,
bubur lambuk
? The nearby Masjid Jamek Kampung Baru is the place to go for one of the best
bubur lambuk
in town, for free! They start serving after Asr' prayers around 5pm, and be prepared to queue!
Address:
Jalan Raja Alang, Kampung Baru, 50300 KL
2. Taman Tun Dr Ismail (TTDI)
Located right in the heart of TTDI along Jalan Tun Mohd Fuad, this Ramadan bazaar attracts thousands of patrons. It's one of the biggest bazaars in Klang Valley and features all kinds of food and drinks that you can only find during Ramadan.
Raja Murtabak
Credit: @mindthezack on Instagram
A crowd puller, Raja Murtabak is where you can get your dose of murtabak, one of the most popular dishes during Ramadan. They've not only perfected the art of murtabak, but they also made it hearty with loads of flavourful meat chunks
Loaded Cheeseburger
If you're a huge fan of cheeseburgers like Tony Stark, then you definitely don't want to miss this stall. Operated by The Pisang Cheese, they take cheeseburgers to the next level by wrapping the meat patties with cheese!
Credit: @kakpthepisangcheese on Instagram
Address:
Jalan Tun Mohd Fuad 2, TTDI, 60000 KL
3. Seksyen 13, Stadium Shah Alam
One of the best-known bazaars in Klang Valley and the biggest in Shah Alam, this bazaar is located at Padang Dataran Shah Alam in Seksyen 13, just opposite Stadium Malawati. With a total of over 200 stalls to choose from, this is the right place to go for foodies.
Ayam Golek Mamma Mia
Credit: Berita Harian Online on Facebook
Here's one simple way to find the stall: follow the smoke. Operating only during Ramadan, the owner, Pairin Wagiman takes pride in his marinade sauce recipe, which he's worked on since the '80s, the secret behind his finger smacking grilled chicken. There's always a long line of customers at the stall, be sure to be there early if you don't want to wait for half an hour for your chicken.
Dhaka Teh Ais
Credit: @salizakadir on Instagram
This tea stall gained popularity on social media a couple of years back, and the hype is still ongoing. Brewed using a traditional method used in Tongi, Pakistan, this sweetened tea is thicker and stronger than your regular
teh ais
, perfect as a refreshing pick-me-up to quench your thirst.
Address:
Car Park, Shah Alam Stadium, Section 13, 40100 Shah Alam, Selangor
4. Dato' Keramat
What makes Dato' Keramat Ramadan bazaar a crowd favourite every year is the variety of comfort food it offers and that it's located right across Dato' Keramat LRT station. It's best to visit early to avoid the crowd, especially people clad in smart office attires who drop by on their way home.
Roti John Titiwangsa
Credit: @ilysfrhn on Instagram
For some inexplicable reason, Roti John is a dish that we crave for during Ramadan. There's something about this Malaysian style sandwich of omelette and minced meat that keeps pulling you in. Roti John Titiwangsa, which has been in business for over 10 years, is really iconic to Dato' Keramat Ramadan bazaar, so expect a long queue!
Pak Adi's lauk assortment
Credit: @harrisian on Instagram
What's so unique about this particular stall that has people flocking around it everyday? You'll have to find the answer yourself! With three decades of experience, Pak Adi's famous for his side dishes or
lauk-pauk
, including
rendang limpa
(spleen rendang),
ikan keli sambal
(catfish in chilli paste) and
ayam percik
(grilled/roasted chicken marinated in turmeric, coconut milk, lemongrass and various spices). (Note: picture above is not of Pak Adi's luak)
Address:
Jalan Datuk Keramat, 54200 Kuala Lumpur
5. Jalan Telawi 1, Bangsar
This Ramadan bazaar might be smaller than the rest in the list, but don't be fooled by the size. Not only that there's a myriad of delicious delicacies here to satisfy your cravings, you will also find tons of unique food that you probably can't find anywhere else.
Rajabak
Credit: @bearcar on Instagram
A hybrid of
roti jala
and
murtabak
, get this when you can't decide between the two.
Rajabak
is basically
murtabak
, but instead of the soft yet crispy
roti canai
-like outer layer, it's wrapped with a layer of
roti jala
which gives it a different texture and taste. It comes with curry and vinegar dips.
Nasi Kerabu
Credit: @brendansiva on Instagram
Dubbed as the best
nasi kerabu
in town, you can easily tell how popular this stall is from the way people crowd around it and form a long queue under the hot sun.
Nasi kerabu
, a blue-coloured rice served with fresh local herbs and vegetables, salted egg, dried salted fish or fried chicken, fish crackers, spicy sauce and more, is the highlight of this Kelantanese stall.
Address:
Jalan Telawi 1, Bangsar, 59100 Kuala Lumpur
6. Wangsa Maju
What makes Wangsa Maju Ramadan bazaar a hotspot for students and adults alike is how it's conveniently located right across the Wangsa Maju LRT station, so people can drop by on the way home. The long stretch of bazaar provides so much variety of food that you don't really notice that you've walked from one end to another!
Roti John Labu Labi
Credit: JOHN LABU JOHN LABI on Facebook
We just can't get enough of
roti john
during Ramadan, do we? It's now become a race to come up with a more creative version of
roti john
, and this is one of them. A crowd favourite in Wangsa Maju, Roti John Labu Labi offers an extensive menu with various kinds of fillings and sauce.
Gulai Tempoyak Patin Sangkar
Credit: @arisarisyi on Instagram
Gulai tempoyak
is made up of fermented durian flesh cooked with coconut milk curry and specifically popular in Pahang and Perak. This stall in Wangsa Maju's Ramadan bazaar serves one of the best
gulai tempoyak ikan patin
in the city. Sold in a tupperware with a generous cut of
ikan patin
(pangasius), all you need is a plate of steaming rice and you're good to go!
Address:
Jalan 3/27a, Wangsa Maju, 53300 Kuala Lumpur
7. USJ 4, Subang Jaya
Neither too big nor too small, this Ramadan bazaar in USJ 4 is just the right size with enough vendors for patrons to find what they need without feeling overwhelmed. It's located along Jalan USJ 4/5 within a residential area, so do expect traffic and parking issues if you're there during the peak time.
Uncle Jilli's Jacket Potato
Credit: Uncle Jilli's Jacket Potato on Facebook
We do love our potatoes, and I bet you'd love them even more when they're stuffed with fillings, wrapped in foil and grilled to perfection on charcoal pits. This calorie bomb (don't say we didn't warn you!) comes in six different toppings: cheesy cheese, beef, corned beef, cheesy chicken, chicken sausage and chicky island paradise.
Murtabak Langkawi
Credit: @donnatan10 on Instagram
Almost two decades in the business, this popular murtabak stall makes it appearance every Ramadan. The stall attracts long queues of customers everyday right from the time it opens until the closing. The owner, Mohd Zamani learned the ways to make a tasty murtabak while he was studying in Langkawi, hence the name.
Address:
Jalan USJ 4/5, 47620 Subang Jaya, Selangor
8. Jalan Tuanku Abdul Rahman/Jalan Raja
Credit: Hotel Transit Kuala Lumpur on Facebook
KL's famous bazaar on Jalan TAR is moving this year, so make sure to get the place right! The new location on Jalan Raja, in front of Sultan Abdul Samad building, will stretch approximately 200m long and will be partially closed to vehicles. Home to over 400 stalls, this bazaar is a huge melting pot of traditional delicacies, ethnic influences and Ramadan favourites.
Address:
Jalan Raja, Kuala Lumpur
9. Section 14, Petaling Jaya
Credit: @cheechingy on Instagram
Relatively small especially compared to the rest of the list, this Ramadan bazaar offers a lot of good eats. Section 14's bazaar is known for the
popiah basah
(Teochew-style spring rolls with vegetables and meat fillings), claimed to be best of town, as well as an impressive selection of
ikan bakar
(grilled fish) wrapped in banana leaves and slathered with loads of sambal. This bazaar is located along Jalan 14/28 within a neighbourhood and usually patronized by the residents in the area.
Address:
Jalan 14/28, Section 14, 46100 Petaling Jaya
10. Bukit Bintang
Credit: @nasilemakangah on Instagram
Situated right in the heart of the city along Jalan Sultan Ismail (right in front of the iconic McDonald's), it's hard to miss the Bukit Bintang Ramadan bazaar. Despite being at the center of tourists' hotspots, surprisingly you'll find many familiar traditional dishes like
nasi lemak
and
tepung pelita
(sweet dessert made from coconut milk and rice flour with syrup center). The bazaar is hardly a minute walk from Bukit Bintang Monorail and MRT stations, but if you're still not sure, just let the aroma of
nasi briyani
lead the way.
Address:
Bukit Bintang Street, Bukit Bintang, 55100 Kuala Lumpur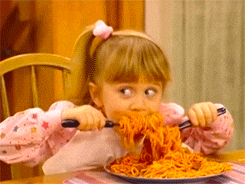 Credit: GIPHY
With all these dishes that will surely make us salivate, just remember that it's important to no go overboard and buy more than you can finish. ? Food wastage and overeating are the last things we want to do, especially during this holy month. So grab your friends and head on down as a group to dig into these amazing dishes before the month ends! ?