From breathtaking nature, to stunning historical architecture and endless delicious food, there's no doubt as to why Turkey is one of the most popular countries to visit. There are countless reasons why Turkey must be listed on your bucket list! P.S. Did you know that more than 98% of the Turkish population are Muslims? ?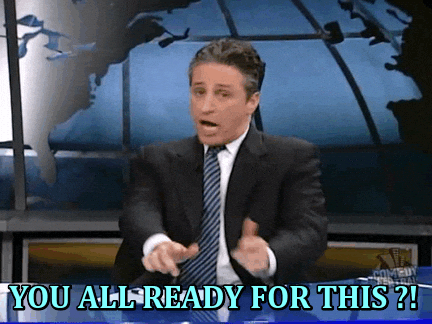 Credit: giphy
Before you start planning for your trip to Turkey, we've rounded up some useful information to make your stay in this wonderful country even more enjoyable!
1. Learning the Basic Turkish
When it comes to language, most locals only speak the Turkish language! It's important to learn some basic Turkish to navigate yourself and do some basic activities. But don't worry, Turkish people are generally friendly people and they're always willing to help ?
In some big cities like Istanbul, Izmir, Ankara, Bursa or Antalya, you'll find some people who speak English rather well. But in less traveled areas or less popular destinations, it might be a challenge to find someone who speaks English.
Try learning the basic of Turkish language on Youtube before your trip starts or keep a translation book in your travel bag which will definitely come in handy later!
2. Enjoying Turkey according to its weather
Spring (March to mid-June) is the ideal weather to travel to Turkey although during the month of April could be slightly rainy! Spring is also the season where it's the high season for cities such as Istanbul and Cappadocia.
Credit: James on Flickr
It tends to rain a lot during the spring season so you might want to check the weather forecast and the activities they have going on at that said season while planning for your trip! The season of summer is perfect in Turkey if you'd like to visit the Aegean & Mediterranean Coasts and lounge by the beach under clear skies.
Credit: tuttiifrutty on Instagram
If you'd like to see some snow, visit Uludag in Bursa and enjoy the experience of riding the longest cable car where the view is also better. No matter which season you plan to visit in Turkey, it all depends on what your preferences of activities are!
3. Buying the museum card
Turkey is known for its historical sites and there are so many museums that'll get you immersed in the ancient world! If you happen to go to Istanbul, Museum Card is definitely an important tool for you. It's going to cost you 85 TL (USD24) but it allows you to enter selected museums around Turkey for five days.
Credit: gittikgelicez on Instagram
You can get the museum card on the internet or at these six museums: Hagia Sophia, Istanbul Mosaic, Topkapi Palace, Istanbul Archaelogical Museum, Chora Museum and Museum of Turkish and Islamic Arts!
Credit: Global Village Space on Facebook
Apart from the museum card, you'll also need to remember that all the public transportation platforms in Turkey require you to have a metro card. These do not accept cash! Make your life easier by buying your own metro card at any metro station ?
4. Visiting Mosques in Turkey
Inheriting from glorious Ottoman Empire, Turkey is blessed with countless of beautiful mosques. If you want to see some of the most magnificent architecture, this is the country for you! The presence of the mosques here is more than just a place for your prayer, they're also a witness of historical events in Turkey.
Credit: denvilles_duo on Flickr
In Istanbul, you can visit Suleymaniye Mosque, New Mosque and Sultan Ahmet Mosque, which is also known as the famous Blue Mosque and located near the Hagia Sophia.
Credit: Cycling Man on Flickr
As it's a mosque, it's advisable to cover up before entering one of His homes ☺️
5. Enjoying the breathtaking nature in Turkey
Turkey is known for its breathtaking nature and some of them can even be compared to the beauty of Alpen Hills! Rize and Trabzon are some of the best destinations for avid hikers around the world. Get ready to feast your eyes on the green scenery in Rize which will give you a satisfying feeling when you see it ? [caption id="attachment_28116" align="alignnone" width="900"]
Ayder, Rize[/caption]
Credit: Mutluluk Koyu on Facebook
Bursa also gives you some hiking options like Iznik Lake mountain hiking or Sansarak Kanyonu as a place for river trekking! [caption id="attachment_28118" align="alignnone" width="900"]
Iznik Lake, Bursa[/caption]
Credit: Dennis Jarvis on Flickr
Don't forget to check out these stunning hot air balloons in Cappadocia! Walk up to Uchisar Castle at the peak of Uchisar, the highest point in the region, for breathtaking 360 panoramic views.
#HHWT Tip: 
Stick around till sunset, Uchisar Castle has one of the best sunset views in Cappadocia!
Credit: cappadocia.stone.palace on Instagram
#HHWT Tip: 
If you're not into hiking, do visit the Catalkaya Vadisi which is a canyon with beautiful streams and gorgeous vegetation.
6. Searching for yummy halal food
Of course, the best part of this country is the glorious food ? From juicy kofte, to sweet desserts like baklava, you'll definitely have your tastebuds pleased. Also, one of the most interesting parts about Turkish culture is their love for tea and Turkish coffee!
Kofte, which is basically a meatball version of Turkish culture is served in so many different ways! The variety depends on the city it originates from ? Just take a look at the juicy meat!
Credit: kftkofteci on Instagram
To go with it, locals usually drink Ayran (salty yogurt drink) when kebab or kofte is served. Try it when you're in Turkey as locals believe it gives a refreshing taste to your palette ?
Credit: phtography.detr on Instagram
Baklava is the ultimate dessert of the Turks and everyone around the world knows it. The crunchy pastry texture, nuts filling with the sugar syrup gives you a mixed sensation that'll make you come back for more!
Credit: fistikcioglu on Instagram
#HHWT Tip:
One of the most famous places for Baklava is in Karakoy Gulluoglu in Istanbul which has all the types of Baklava, from modern to classic ones!
7. Exploring the beauty of Turkey's historical sites
Turkey has played an important role in Islamic history and there are so many religious historical sites that you don't want to miss. The tomb of Mevlana in Konya is definitely a must-visit spot! Mevlana (Rumi) was an Islamic hero who introduced some of the finest culture and was responsible for so many beautiful sayings. [caption id="attachment_28124" align="alignnone" width="900"]
Museum and Tomb of Mevlana[/caption]
Credit: M Reza Faisal on Flickr
Apart from Mevlana Tomb, Balikli Gol which literally translates to Fish Lake is where you'll be able to see so many carps here. The carps here are sacred and protected, so fishing is definitely not allowed ? [caption id="attachment_28154" align="alignnone" width="900"]
Balikli Gol[/caption]
Credit: lagasmfa on Instagram
Topkapi Palace (the primary residence of the Ottoman Sultans for around 400 years) is also located in Istanbul. Topkapi Palace is the place where you can see the pot of the Prophet Ibrahim (AS), the turban of the Prophet Yusuf (AS) and the hair of the Prophet Muhammad (SAW) just to name a few.
#HHWT Tip:
This place is also located nearby Hagia Sophia which is one of the top attractions in Istanbul!
8. Visiting other countries nearby
Did you know that Turkey is surrounded by so many beautiful countries such as Greece, Bulgaria, Georgia and Armenia just to name a few? ?
Just a few hours flight from Turkey, these countries are perfect if you'd like to visit another place while on your trip! It's like killing two birds with one stone and you can have more stamps in your passport ?
#HHWT Tip:
You might want to consider applying visa for the other countries you'll be visiting when you apply for the Turkish visa!
9. Making friends with locals
Everywhere we travel to, it's always nice to make friends of different cultures and races! Turkish locals are generally friendly so don't be shy to strike a conversation or two when you're out exploring ?
Social media is one of those things that you can use as a platform to communicate with locals and make friends. If you're a female solo traveller, do double check if they're a reliable source though! [caption id="attachment_28159" align="alignnone" width="900"]
A group of Turks ready for travel[/caption]
Credit: interrailturkiye on Instagram
#HHWT Tip:
Ensure your safety first, no matter where you go which brings us to our next point ☺️
10. Safety First
Although Turkey is a beautiful country, it's always best to be aware of our surroundings. Even though Turkey is known for having some of the friendliest people around, there'll always be some people who'd like to take advantage of travellers.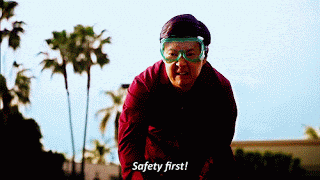 Credit: giphy
Prep yourself with
these safety tips
and you'll be ready to go!
Well, we've given you 10 tips about visiting Turkey and we're pretty sure there's still more reasons to visit this beautiful country! Turkey is waiting for you and it's ready to impress you with its endless fascinations. Do you think we missed something about travel tips to Turkey? Share with us in the comments below!