It's that wonderful time of the year again when Ramadan is just right around the corner ? Although it's best spent in the company of loved ones and in fulfilling spiritual obligations, Ramadan can also be one of the best times to travel! Credit: Giphy
Travelling can already be a challenge without fasting but if you'll be on the road this Ramadan, here are some tips to keep in mind to help you have a blessed journey ?
1. Choose the right destination
If you're traveling just for fun during Ramadan, why not travel to a Muslim country to experience what it's like there? http://gph.is/1QtpkF3
Credit: Giphy
Not only will you be able to learn more about how different cultures celebrate Ramadan, it'll also be much easier for you to be able to fast in the company of those who are fasting as well, and be able to pray together with the community.
Or, go somewhere where the days are shorter and the weather is cooler ? Not only will you be able to explore (and save so much money by not eating or drinking!) it'll also be more comfortable! Before you know it, it's time for iftar!
[Need inspiration on Muslim-friendly destinations to visit? Check out these 12 destinations!]
2. Plan your schedule
Planning your schedule is crucial during Ramadan! From travel details to check in times, try to arrange your schedule that puts into consideration of when you'll need to start and end your fast for the day.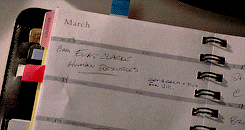 Credit: Giphy
Remember not to tax yourself too much and only pick one or two attractions once you're there ? Even better yet, pick a place to visit that is beneficial for you spiritually, like checking out the local mosques or checking out the local Muslim scene. Check prayer times so that you can work your day around times when you need to perform your daily prayers.
If you're visiting a Muslim country, it's important to note that daily life changes quite dramatically during this month, so business hours might vary. Make sure you make your accommodation, transport, tour of restaurant bookings prior to your arrival to ensure a smooth trip!
3. Seek out mosques and Muslim communities
If possible, try to connect with the local mosques and Muslim communities prior to your trip. Not only will you have friendly faces greeting you, it's wonderful to be able to experience what it's like to fast in another country. It's the best time to really experience the diversity of Islam ?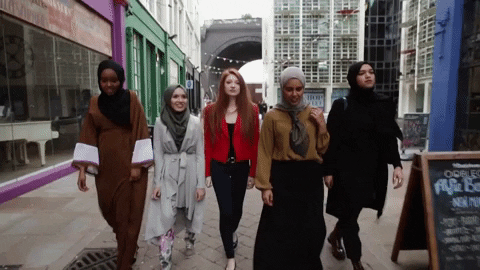 Credit: Giphy
Many countries like London or Australia have places like Malaysia Hall or embassies where you can pop by for some heartwarming meals for iftar, besides getting lots of travel help!
4. Be prepared for sahur and iftar
Sometimes, halal food can be difficult to find depending on where you're travelling to, and it's a problem no one wants to face especially after a whole day of fasting. Make sure you do some research beforehand, and stock up on some food and snacks for your trip, especially dates!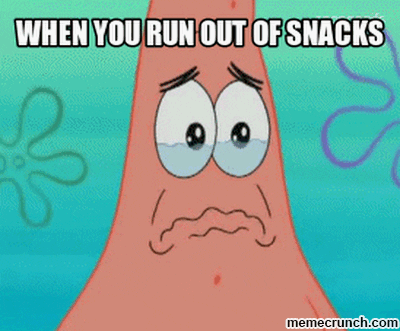 Credit: Giphy
As tempting as it might seem to skip your sahur because you're tired, it's the most (and only!) important meal of the day in order for you to have enough energy to get you through the day. If you're traveling to a Muslim country, finding places to break your fast might not be a problem but just in case, pack food for sahur! Some easy and filling things you can find from any grocery store are bread, yogurt and power bars (just make sure to read the ingredients before purchasing ?)
5. Make your needs known
If you're flying, inform the inflight attendants and ask them when sunrise or sunset is at your destination, if there's a space available for you to pray, or ask them to keep your meal for later.
Credit: Giphy
You can also request for the front-office staff of your accommodation to give you a wake-up call for sahur! Definitely handy if you forget to set your alarm ?
6. Find a way to contribute
Ramadan is a time of giving! Wherever you're traveling to, why not make it a point to find a way to contribute back to the community, whether it be monetarily or by spending some of your time volunteering for a cause.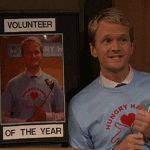 Credit: Giphy
Not only will it make your traveling experience richer, you'll also be able to gain lots of brownie points for the good that you do, insyaAllah ?
7. Make lots of dua
The dua of a traveller is always answered, as is that of a fasting person.
Abu Hurairah (May Allah be pleased with him) reported:

The Messenger of Allah (ﷺ) said, "Three supplications are answered without doubt. The supplication of the oppressed, the supplication of the traveller, and the supplication of the parent for his son."

[At- Tirmidhi and Abu Dawud]
  When we are travelling, away from the comforts of home and loved ones, we are more inclined to realise our dependence on Allah ? Isn't it beautiful that we are encouraged to travel and seek His signs in all of creation?
8. Expect the unexpected
As prepared as you can be for your trip, there's always a possibility that things might go awry! From not having enough change on hand to purchase a bus ticket to experiencing adverse weather conditions when the forecast said that it would be sunny all day, it's especially stressful when not only are you in a foreign country, you're fasting too!
Without getting too paranoid, it helps to keep any possible emergencies in mind, keep some snacks on hand for when iftar time rolls on and trying your best to remain patient! After all, we aren't put into any situation without there being something to learn from ? It would definitely make for a good story for when you're back home! .
9. Don't overburden yourself
When you're getting from point A to point B, there might be instances where it gets difficult to fast. If you'll be on a 14 hour flight with stopovers and connections for example, keeping to your fast might be a challenge!
Credit: @ez.isyana on Instagram
As a traveller, you may be exempt from fasting on the day that you're travelling. That being said, do remember that you have to make up your fast for the day that you missed! Although you're allowed to fast while you're travelling – you'd know how best to assess the situation and when in doubt, we highly encourage you to refer to someone learned on the matter ? Happy travels! [iframe seamless="seamless" style="border: none; overflow: hidden;" height="450" width="100%" scrolling="no" src="https://pollbuzz.co/frame/1327?type=poll"][/iframe]