Beyond its amazing gastronomy and bustling cities, there's another side of Taiwan that's worth exploring: its breathtaking nature. We're talking scenic natural landscapes and refreshing coastal escapades here, and they're all waiting for you!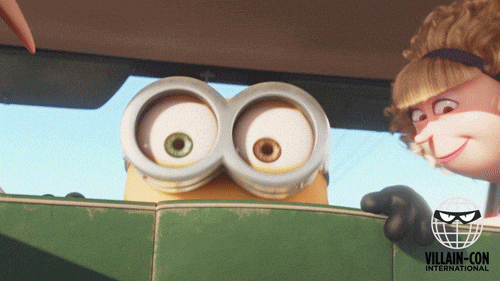 Credit:
Giphy
While a lot of Taiwan's nature spots are a short drive away from the city, they offer a breath of fresh air to those weary of the concrete jungle. If you're excited to explore the gorgeous natural attractions in Taiwan, begin your adventure at Yin Yang Sea before moving to Jiufen Old Street, Taroko National Park, and Alishan National Scenic Area. Before you explore the best of Taiwan,
book your tours with KKday
! Use promo code
KKHHWT8
and
enjoy 8% OFF for all Taiwan products (with a minimum spend of SGD60)
. Since these attractions require long drives,
here are some exciting tours that we recommend
to take you there instead!
1. Feel the ocean breeze from Taiwan's scenic coast
Credit:
@travelingwithyvt
on Instagram Taiwan's sweeping coastline offers a lot of opportunities to reconnect with the sun and the sea. Start with
Yin Yang Sea
where the dual-coloured waters will leave you awe-struck. Notice the brass yellow shade? It comes from the insoluble iron particles of the pyrites (fools' gold) around Jinguashi. While swimming is discouraged, it remains a lovely sightseeing spot to appreciate the sea's natural hues.
Credit:
@eequoq
on Instagram Just a 30-minute drive away,
Chaojing Park
features a popular beach that is perfect for long walks. Don't miss out on the life-size Flying Broom art installations to create fun memories at the park itself. Then, enjoy a 15-minute drive to
Zhengbin Fishing Port
to take snapshots along the colourful houses.
Credit:
_shen.wei
on Instagram If we could keep the coastal breeze in a jar, we would. Till then, sauntering along the
Badouzi station,
which is a quick drive from Zhengbin Fishing Port
,
is equally great because everyone enjoys the calm breeze blowing through their hair! You might also want to check out the
Mysterious Coast
, which is a short drive from Jinshan. It has a picturesque view marked by the Twin Candlestick Islets that sit alone in the East China Sea.
You can see it for yourself when you join KKday's private tour
! The driver will be happy to take you to
Yin Yang Sea, Zhengbin Fishing Port and Mysterious Coast
, and they can recommend the best spots to take memorable pictures too.
2. Wash your worries away at Shifen Waterfall
Credit:
@thatguyfromsouth_
on Instagram If life got the best of you, wash your worries away at
Shifen Waterfall
, which is a 45 minutes' drive from Taipei City. As wide as 40 meters, it's no surprise that this cascading splendour is the broadest waterfall in Taiwan. Some even call it the Little Niagara Falls of Taiwan!
Credit:
KKday
Not too far away is the charming town of
Jiufen
, which has cast a spell on Japanese animator Hayao Miyazaki. Don't be surprised to find glimpses of Studio Ghibli's famous animated film, "Spirited Away" here.
Credit:
KKday
With cobbled alleys that wind through traditional wooden homes and lanterned shops, it's totally worth exploring, whether you're an anime lover or not. Since the town is known for its steep staircases, don't rush and take your time like everyone else.
Before you retreat to your hotel, embrace the minutes that go by when you watch the train rumbling through
Shifen Old Street
. Afterwards, get acquainted with the local culture by setting off a
floating lantern
into the sky as well as sipping Oolong tea at
Skyline Teahouse
.
You can recreate this scenic escapade with KKday's day tour
! Enjoy the comfortable ride to these amazing spots including
Jiufen, Pingxi and North Coast
. It also comes with a
Skyline Teahouse tea set
to get acquainted with the local tea culture.
[
Discover the best experiences in Taiwan with KKday
! Use promo code KKHHWT8 and enjoy 8% OFF for all Taiwan products (with a minimum spend of SGD60) ]
3. Walk through the scenic Taroko National Park
Credit:
@jerlco
on Instagram If you've been living in the city your whole life,
Taroko National Park
, one of the most visited national parks in Taiwan, will give you the break you never thought you needed. Prance through the famous
Arch Gate
and follow the trail to the
Eternal Spring Shrine
that sits atop a rocky waterfall. It's amazing to see a peaceful shrine tucked away in the mountains, and you'll enjoy more marvellous views when you continue on to
Swallow Grotto
trail that overlooks the beautiful Taroko Gorge as well as
Shakadang Trail
that snakes along the crystal-clear Shakadang River and stunning marble canyons.
Credit:
@___jas.m
on Instagram There's a whole new world out there and sitting by
Qingshui Cliff
will get you acquainted with the vastness of the Pacific Ocean. With the wind gushing over you, you'll see why this coastal cliff is named as one of Taiwan's eight wonders back in the 1950s. Come closer to the waves at the crescent-shaped
Qixingtan Beach
. Eclipsed by soft sands and sweeping views, this scenic gem is perched away from the city.
Get behind the wheels of KKday's day tour to cover these places in a heartbeat
! The tour guide will bring you closer to
Taroko Gorge, Qingshui Cliff and Qixingtan Beach
in the most convenient way. Since transportation is provided, you can stop worrying about nodding off while exploring these sights on the road.
4. Take a train through Alishan National Scenic Area
Credit:
@daiskay_
on Instagram It's a four-hour drive to Alishan from Taipei, but it'll be one of the most rewarding journeys you will ever take. Look out the window and watch the landscape changes from buildings to beautiful mountains, scenic sunsets and lush nature. If you want to explore what it has to offer, start with the serene landscape of
Alishan National Forest Recreation
Area
that will win you over. Aside from the sound of the trees swaying in the wind, you'll hear trains rumbling down the tracks. When you do, that's when you know your train has arrived. Hop on and explore the century-old
Alishan Forest Railway
that snakes through tall trees and misty landscapes.
For those who wish to explore the railway tracks on foot, walk down the defunct Zhongzhi Line of Alishan Forest Railway that is open to the public. Fenced by Japanese Cedar and Taiwan Red Cypress trees, it is connected to the railway bridge, where the famous two-century-old Shuishan Giant Tree awaits. Don't forget to try the aromatic
Alishan High Mountain Tea
, brewed using tea leaves freshly plucked from the mountainous region in Chiayi County.
Credit:
@dora_1007_
on Instagram Another notable nearby attraction is the
Eternity Suspension Bridge
. Landscaped by mountains and charming towns, it can be accessed by starting at the Dijiou Suspension Bridge before continuing down the
Tianchang Suspension Bridge
that overlooks the Bazhang River Valley. Most locals find these bridges extremely romantic. In fact, 'tian chang di jiou' also means 'everlasting love'.
If you're interested in doing the same activities in Alishan, KKday's full-day tour is convenient
! You'll get a local tour guide to
show you around and have your lunch and transportation all taken care of
. Picture yourself
exploring Alishan Forest Railway, High Mountain Tea Experience and Eternity Suspension Bridge
with ease. Halal meals are also available! Be sure to leave a note at check-out stating your requirements.
5. Wander across the mirror-like Gaomei Wetlands
Credit:
@janehsieh11
on Instagram There's something incredibly enchanting and serene about Gaomei, and you'll know it when you arrive. Widely known for its wetland habitats, it is home to the
Gaomei Wetlands
, which is a two-hour drive from Taipei. Sink your feet into the sand and leave your footprints on your visit. Depending on the season, bird watchers will find migratory birds gathering against the romantic sunset. For a picture-perfect moment, you can take your shoes off and walk along this mirror-like wetland for a snapshot, unlike any other.
Credit:
@kyk_miyajima
on Instagram For another scenic attraction, enjoy a 90 minutes' drive to
Rainbow Village
! When a retired soldier Huang Yu-Fu was faced with the possibility of losing his old village to demolition, he started painting his home to save it. It took petitions from university students to save his village, and their efforts paid off. Today, it has become a trendy attraction that welcomes Instagrammers and tourists alike. If you're lucky, you'll spot the soldier, also known as Rainbow Uncle, touching up the murals. He is the only resident left in this village, so do say hello!
Credit:
@reaoftherealm
on Instagram For a balance of art and culture, take a drive to the bookish
Miyahara
that's only 30 minutes away! It was once Taichung's largest ophthalmology clinic before it was renovated into Harry Potter-like location. A short distance away, the
National Taichung Theater
awaits your smartphone snaps. A modern cultural landmark that mimics a whirlpool, this opera house hosts many spectacular performances that will appeal to any performing arts lover.
If you're planning to conquer these attractions in a single day, take on KKday's day tour
! With transportation provided, their friendly local guide will lead you to
Gaomei Wetlands, Rainbow Village, Miyahara and National Taichung Theater
.
[
Explore the sights and sounds of Taiwan with KKday
! Use promo code KKHHWT8 and enjoy 8% OFF for all Taiwan products (with a minimum spend of SGD60) ]
Credit:
Giphy
If you're seeking a break from Taiwan's bustling city,
make a date with its scenic splendours instead
. Explore the national park on a train, get spirited away in a charming town, and embrace the coastal breeze. Wherever your Taiwan adventure takes you,
there's always a special attraction for every traveller
.
This article is brought to you by KKday
Tags:naturenature-enthusiaststaipeitaiwanthings-to-do-in-taiwan