Food occupies a special place in the lives of Singaporeans, but nothing really tugs at our heartstrings more than the humble roti prata. There's just something about cracking into that fresh piece of crisp prata and its sweet bread-like aroma that evokes sentimentality that no other local dish can😉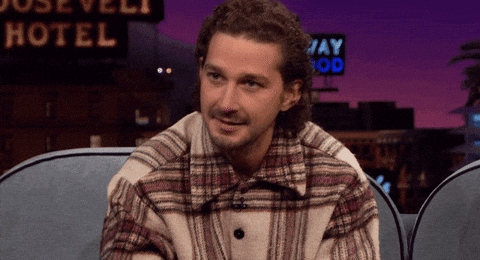 Credit: giphy
However, with prata places to be found almost everywhere on this island, deciding where to go for your weekly prata fix can get a little bothersome. That's why we've decided to help you out by narrowing it down to just 8 places that we think can guarantee you some of the best roti prata you can find in Singapore!
P.S. Looking for the yummiest eateries in Singapore? With the HHWT Travel Planner, you'll find the best halal eateries, nearby attractions and prayer spaces at your fingertips! The best part is, you'll get to enjoy special offers at selected eateries.😋 Sign up for our platform now!
1. Springleaf Prata Place
If you're truly a prata lover, there's a high chance you've already heard of this place and for good reason.

Credit: @lilly_twyn on Instagram
Springleaf Prata Place has made headlines in recent years for their ingenuity and prata quality. One of their most famous signature pratas is their Plaster Blaster that takes the coffeeshop favourite uptown with an eggs benedict treatment!

Credit: @jellymagically on Instagram
While you're there, you should also give their Murtaburger a shot. True to its name, the Murtaburger is a fusion of east (murtabak) and west (burger). Fear not, the harmonious blend of minced chicken, cheese, runny egg, BBQ sauce and mayonnaise makes perfect sense when sandwiched between fried prata dough! You just have to try it for yourself😋

Credit: @sxiaoguang on Instagram
Need more options? Springleaf also has many other delicious pratas that are sure to tantalise your tastebuds! Take a gander at 'dessert prata' menu which includes flavours like red bean and banana chocolate, and the 'specialty prata' menu which can leave you heartbroken from trying to choose between flavours like egg cheese floss and portobello mozzarella😱 Talk about being spoiled for choice!
Opening hours: 8am – 12mn daily (Upper Bukit Timah & Jln Tua Kong) 7am – 12mn (Thong Soon Ave)
The Rail Mall branch: The Rail Mall, 396 Upper Bukit Timah Road, Singapore 678048
Other outlets: 57B Jalan Tua Kong, Singapore 457253 and Springleaf Garden, 1 Thong Soon Avenue, Singapore 787431

2. Casuarina Curry
Casuarina is known for continually pushing boundaries when it comes to prata innovation.

Credit: i.am.ah.wee on Instagram
If you order the classic plain or egg prata then rest assured that you won't be disappointed! The prata masters at Casuarina aren't afraid to get creative, hence the extensive prata menu featuring several original flavour fusions, from corn prata to even pineapple and cheese.😌

Credit: msginginly on Instagram
Drop by the Macpherson outlet to try the ondeh-ondeh prata! Inspired by the traditional Malay delicacy filled with gula melaka, this signature fusion prata dish is every bit visually appealing as it is delicious😋
Opening hours : 7am – 12mn, daily
Casuarina branch address: 136 Casuarina road (off Upp Thomson)
Other outlets: 187 MacPherson Rd Singapore 348545 and 20 Sixth Avenue Singapore 276479

3. Prata Planet
Prata Planet has successfully brought prata into the realm of hipster café culture. Their pratas do tick all the right boxes when it comes to a good prata, so there's no cause for alarm😆

Credit: mclee5 on Instagram
They offer a variety of unique pratas, but the most notable is arguably their maggi prata. This dish fuses two of Singaporeans' favourite guilty pleasures, fried maggi noodles and prata 😏 Supper outings with plates of maggi prata, anyone?

Credit: zippyzipeng on Instagram
For a complete café experience, you can also order their ice cream prata, pizzas, and pastas!
Opening hours: 7am – 10:30pm, daily
Address: 320 Clementi Ave 4, Singapore 120320

Craving for more awesome food in Singapore?
Check out the yummiest halal eateries, nearby prayer spaces and top attractions on our website!
4. Rahmath Cheese Prata
Awarded local food authority Makansutra's five-chopsticks award for its excellent prata, Rahmath Cheese Prata is a definitely a powerhouse that prata lovers must not miss! Tucked away in a quiet hawker centre in Toa Payoh, Rahmath is a go-to for foodies in the know to satisfy their prata craving😊

Credit: juicyfingers on Instagram
At Rahmath, you can expect fresh delicious prata at every visit as each one is made in-house and to order!

Credit: onesmallbabystep on Instagram
As one can guess from their name, the cheese prata is the one prata dish the folks at Rahmath have certainly perfected. The cheese lends a mild sweetness to the prata and adds to the overall chewiness of the already fluffy flatbread. Mmmm.. are you salivating already?😋
#HHWT Tip: If you have to order just one prata, go all out with the cheese prata with mushroom and egg!
Opening hours: Tues to Sun, 6am – 4pm (closed on Mondays)
Address: #01-08 Toa Payoh Vista Market, 74 Lorong 4 Toa Payoh, 310074

5. Prata Wala
The one thing that makes Prata Wala stand out is its impressive menu.

Credit: fishyfish on Instagram
Apart from South Indian cuisine, the popular prata chain also serves North Indian food as well such as chicken tikka, briyani and naan so you can practically get an immersive food tour of India!

Credit: chrisroxxxx on Instagram
Opening hours: 24 hours, daily (closed from 3am – 5am)
Address: 1 Jurong West Central 3, #01-71, Jurong Point, S(648331)

6. Enaq Restaurant

Credit: @_jazrychan_ on Instagram
Tucked away under the void deck of an otherwise very ordinary looking cluster of blocks in Jurong is the hidden gem known as Enaq restaurant!

Credit: joysofyz on Instagram
It's a favourite amongst west-siders, and there's no secret behind the reasons why it's popular. Enaq's pratas are wonderfully crisp and fluffy that many have likened it to puff pastry😋 If you aren't too fond of curry, you can also choose to dip your prata in Enaq's very own sambal ikan bilis, which makes for a truly mouth-watering combination!

Credit: xp11 on Instagram
The star of the show however, is definitely their milky gem prata. A mix of condensed milk and m&m's is added to the dough, which gives the prata a swirl of pretty pastels! Definitely one to try if you have a sweet tooth😄
Opening hours: 7am – 11pm, daily
Address: 303 Jurong East Street 32, Singapore 600303

7. Julaiha Muslim Restaurant
Situated along a stretch of old school shophouses by Macpherson Road, this humble eatery exudes a sense of nostalgia that's only further accentuated by the excellence of its food. Paired with a hearty fish head curry, which many claim to be among the best you can find in Singapore, the Prata here promises to please even the toughest critics and give you a bang for your buck with really affordable prices!

Credit: saikofreak on Instagram
The great thing about Julaiha Muslim Restaurant is that it's open 24 hours which means you can drop by anytime to get your prata fix!

Credit: sweegeok on Instagram
If you aren't in the mood for prata, then fret not, because their other dishes like biryani, and nasi goreng are known to be delicious too😋
Opening hours: 24hrs, daily
Address: 538 MacPherson Rd, Singapore 368222

8. Sin Ming Roti Prata (Faizal & Aziz Curry Muslim Food)
Any foodie worth their weight in pratas would know about Sin Ming Roti Prata.

Credit: suzyt on Instagram
Sin Ming Roti Prata's hand kneaded pratas are based on a heritage recipe that has been passed down 3 generations in the owner's family. The prata really speaks for itself. Despite several changes in location over the years, this family business has  managed to retain a loyal following that flock the establishment the number just keeps on growing!

Credit: linisgod on Instagram
If there is one prata you should try at the stall, it is the coin prata. These glistening medallions of dough have consistently earned praise for nailing the elusive balance in texture, with a crispy bite that gives into an irresistible chewiness on the inside😋 Perhaps the best things really do come in small packages!
Opening hours: 7am – 6.30pm, daily
Address: 24 Sin Ming Rd, #01-51, Jin Fa Kopitiam, 570024
That brings us to the end of this list. Of course, there are numerous other great prata places out there but what is the use of me just telling you about them!? It's so much more rewarding to stumble upon these gems yourself🤗
Planning A Trip To Singapore?
Find the best halal local food, top attractions, nearby prayer spaces and more on the HHWT website!
Tags: halal food guide, singapore,