Ipoh, Perak is one of the best places to go to for a short getaway because of its abundance of yummy food, relaxing atmosphere and hipster coffee joints all around! Of course there's the Lost World of Tambun and other attractions nearby, but regardless of your reason for visiting, you're going to want to rest up after a long day, and what better than these few amazing accommodations for you to choose from?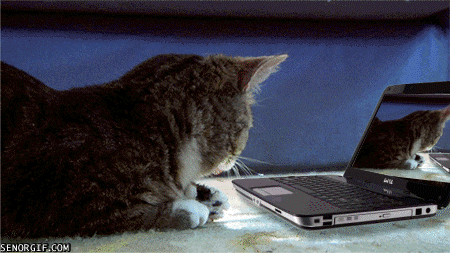 Credit: giphy
We've rounded up 13 best accommodations in Ipoh for you to stay! Planning to head to Ipoh? Check out our ultimate halal food guide in Ipoh
here
?
1. M Boutique Station 18
Isn't the fancy facade of this hotel an absolute beauty? ? This is one boutique hotel that's bound to catch your eye should you ever come across it!
Credit: sherlyn_hor on Instagram
The younger, fancier sister to M Boutique Hotel also located in Ipoh, M Boutique Station 18 is super hip and exudes a modern monotonous flair with a twist of vintage.
Credit: nrulazmii on Instagram
Offering bigger rooms than it's older sister, this boutique hotel chain still maintains its signature cool vibe and is equally welcoming to every weary soul. Enjoy your morning coffee at their Myth Espresso Bar before continuing on your café hopping journey!
Price per night
: USD46 - USD97 on
Agoda
Book here!
Website
[ P.S. Eat your way through Ipoh with our ultimate halal food guide! ]
2. Sekeping Kong Heng
Credit: amoscheah on Instagram
No stranger to the famous Sekeping retreats spread across Malaysia, Sekeping Kong Heng is the latest addition located in the old town of Ipoh. It's décor is reminiscent of the other Sekeping family retreats, and is equally comfortable and beautiful in its own right.
Credit: Evasions Secretes on Facebook
Wake up to the smell of freshly brewed coffee every day as the 3 storey building Sekeping Kong Heng is located in also houses it's own local coffee shop with the same name. It's perfect for couples and large groups travelling together- and also for the environmentally conscious! It's a break away from the hectic city life, and your mind will thank you for it.
Address: 
74, Jalan Bandar Timah, 30000 Ipoh, Perak, Malaysia
Rates:
From USD50 to USD97 on
Agoda
Book here!
Website
3. M Boutique Hotel
Credit: ednayoung on Instagram
Did you expect not to find the elder sister to M Boutique Station 18 in our list of awesome accommodations? M Boutique Hotel is the elder, but still the OG of the M Boutique hotel chain. It's décor is stunning and chic with a touch of vintage vibes. Stepping into the lobby is a delight to the eyes as it offers a stylish yet equally comfortable vibe that'll make you just want to relax after a long day out.
Credit: wanderingdejavu on Instagram
With 3 different themed floors and rooms; Adventure, Majestic and Excelsior- each room is beautifully decorated in accordance to its theme yet all are equally stunning. M Boutique Hotel is every photographer's dream (lots of Instagram-worthy shots too ?), as every corner is picture worthy so you're bound to find yourself snapping away during your entire stay there!
Address: 
2, Hala Datuk 5, 31650 Ipoh, Perak, Malaysia
Rates per night:
USD46 – USD97 on
Agoda
Book here! 
Website
4. Ipoh Bali Hotel
Credit: jiarenlau on Instagram
Are you a fan of everything Balinese? Or do you just want to feel as though you're in Bali? Well, Ipoh Bali Hotel is here to do just that! Stepping into the Ipoh Bali Hotel is like a portal to Bali, from its grand décor to the environment and the friendliness of its staff. It's a boutique hotel which houses only 12 rooms, each bearing a mix of original Balinese décor to give you a taste of Bali.
Credit: jiarenlau on Instagram
But don't be fooled, you're still in Ipoh despite how everything may look around you while you're in this lovely boutique hotel! Be sure to take advantage of the spa centre while you're there for a range of beauty treatments and massages to complete your entire 'Balinese experience' ☺️
Address:
12, Lorong Cheah Cheang Lim, 30350 Ipoh, Perak, Malaysia
Rates per night
: USD46 –  USD111 on
Agoda
Book here!
Website
[ P.S. Escape the tropical heat to these 10 chilly places in Malaysia! ] 
5. The Banjaran Hot Springs Retreat
Credit: lietuvaitetoma on Instagram
This is a real treat for those of you looking for a getaway that's dedicated to relaxing and treating your body and soul, or simply for a romantic trip with your loved one. The Banjaran Hot Springs is a luxury spa resort hotel that features breathtaking geothermal hot spring dipping pools, a thermal steam cave, meditation cave and even crystal caves just to name a few for a truly holistic experience ?
Credit: squaaab on Instagram
Book any of their available wellness programmes and be pampered inside and out as they will cater to your meals, range of exercises and even specified therapies for a healthier you. Not only that, but there are only special villas here to accommodate your stay- so whether you choose for a Water Villa or a Garden Villa, you're guaranteed a peaceful, relaxing experience.
Credit: katyanaazman on Instagram 
Take note that only children above 12 are allowed here, so it's a perfect getaway for couples and honeymooners alike!
Address: 
1 Persiaran Lagun Sunway 3, 31150 Ipoh, Perak, Malaysia
Rates per night
: USD490 – USD605 on
Agoda
Book here!
Website
6. Weil Hotel
Credit: weilhotel on Instagram
Located right across from Ipoh Parade, Weil prides itself in its sophisticated décor, impeccable services and offers more than just a bed to sleep in. Find yourself dining in any of their 4 restaurants should you need a break from driving around Ipoh town, or simply rest your weary feet in any of their gorgeous rooms- some even decorated with a special concept to it!
Credit: weilhotel on Instagram
They even have an infinity pool for you to swim in while enjoying gorgeous views of Ipoh town. So if you're looking not just to sleep, but also to dine, chill and maybe even have business meetings and trips in this charming little town, Weil Hotel is perfect for you ?
Address: 
292, Jalan Sultan Idris Shah, 30000 Ipoh, Perak, Malaysia
Rates per night
: USD73 - USD159 on
Agoda
Book here!
Website
7. Haven Resort Hotel
Located on a limestone hill beside a lake, The Haven Resort Hotel has amazing views that's sure to take your breath away the moment you step foot inside it. It is an all-suite resort, with spacious rooms that's great for large groups and families who wish to travel together ?
Credit: colourful_destinations_ on Instagram
Ecologically friendly, immerse yourself in the natural beauty The Haven has to offer. Not only is The Haven a great place to relax, they also offer exciting outdoor activities like obstacle courses and trekking for companies looking to have team building activities!
Credit: mansonloh1990 on Instagram
Oh, and if you find your stay too short while you're here, maybe consider buying yourself a unit at their residences for a longer stay? ?
Address: 
Jalan Haven (Persiaran Lembah Perpaduan), 31150 Ipoh, Perak, Malaysia
Rates per night
: USD106 – USD420 on
Agoda
Book here
Website
8. Container Hotel Ipoh
Credit: wanderingdejavu on Instagram 
Introducing Container Hotel, a new, stylish capsule concept hotel with a gorgeous retro vibe hanging off of it located right smack in Ipoh Town. It's a truly unique experience for those who want to meet new people and don't mind the "dorm" type accommodations they provide.
Credit: wafflesmahadi on Instagram 
Choose from a Mixed Pod if you don't mind sharing an area with both men and women, Pod Plus for extra room for tossing and turning or Female only Pod Plus if you're a solo or a group of female travellers! Whatever you choose, the Container Hotel is an amazing place to meet new people during your travels, so be sure to take advantage of the stylish common areas to mingle with others while you're there ??
Address: 
91, Jalan Sultan Yusuff, 30000 Ipoh, Perak, Malaysia
Rates per night
: USD10– USD16 on
Agoda
Book here!
Website
9. Happy 8 Retreat @ Ipoh Old Town
If you're a lover of art and nature and quaint, comfortable spaces, Happy 8 Retreat could be exactly what you're looking for. Featuring heavy accents of timber, wood and bricks, Happy 8 Retreat is a boutique hotel that takes pride in its artsy décor and being environmentally friendly ☺️
Credit: mytravelguide on Instagram
Take in the fancy wooden art pieces that's bound to catch your eye the moment you enter the building, and paintings of trees and birds and creative elements of water featured everywhere you turn!
Credit: gubbih on Instagram 
Happy 8 Retreat has three different outlets in Ipoh itself, but only the Ipoh Town outlet houses it's own café that's well known amongst café hoppers around. So if you're having coffee and staying a night or two, you're rest assured of a cozy atmosphere and yummy cakes all day round!
Address: 
46, Jalan Market, 30000 Ipoh, Perak, Malaysia
Rates per night
: USD46 – USD93 on
Agoda
Book here!
Website
10. Mu Hotel
Credit:
auxvoix
on Instagram Previously known as Ibis Styles Hotel, Mu Hotel is a simple yet chic boutique hotel located in the heart of Ipoh. Featuring clean, modern and sleek designs with a fresh pop of colour that's sure to excite the minimalist in you!
Credit: muhotel.ipoh on Instagram
Mu Hotel also houses a gym, a restaurant and basic amenities in each of their comfortable rooms! So when you're done exploring and eating out the whole day, take advantage of the gym or sleep it off on their plush beds ?
Address: 
18, Jalan Chung On Siew, Taman Jubilee, 30250 Ipoh, Perak, Malaysia
Rates per night
: USD28 – USD99 on
Agoda
Book here!
Website
11. Sarang Paloh Heritage Stay
Credit:
serenatog
on Instagram Are you a fan of restored old buildings that ooze history? Welcome to Sarang Paloh, a heritage stay and event hall housed in the iconic Oversea Building and Yick Woh building in Old Town Ipoh. Taking pride in it's restored façade, you won't be able to miss the gorgeous, old school building repainted in solid white even if you wanted to ?
Credit: wendyhsl on Instagram
With rooms named after famous local birds, each room has its own unique features that makes it special, but one thing that's common amongst them is that they're all equally gorgeously decorated with vintage-modern interiors that'll guarantee you a comfortable stay all day long.
Address: 
12, 14, 16 Jalan Sultan Iskandar, 30000 Ipoh, Perak, Malaysia
Rate per night
: USD55 – USD113 on
Agoda
Book here!
Website
12. Merton Hotel
Credit: chia8045my on Instagram
Another gorgeous, newly opened boutique hotel in the heart of Ipoh has arrived to grace us with their luxurious interiors, incorporating retro vibes and reasonable prices to make your stay a truly amazing one.
Credit: sleepyworld on Instagram
Unlike the other themed boutique hotel counterparts Ipoh has to offer, Merton Hotel pleases the eye with cleanly decorated rooms, with subtle colours of greys and retro brown to make you drift off into a comfortable slumber after a long hard day of food hunting ?
Address: 
No. 23 Jalan Lapangan Symphony, Symphony Business Park, 31350 Ipoh, Perak, Malaysia
Rates per night:
USD25 – USD40
Book here!
Website
13. Bedrock Hotel
So what makes Bedrock Hotel so special? The first thing that probably comes to mind is the whole Flinstones cartoon because of the word bedrock, don't you think so? ? The owners of Bedrock Hotel are avid rock collectors, and the hotel features super comfortable beds- so you can kind of put the two together!
Credit: Bedrock Hotel Ipoh on Facebook
But whether or not you're a fan of rocks, this chic hotel features a contemporary mix of chinese and western designs, and offer some of the friendliest services you can find in a boutique hotel! With clean, comfortable rooms and beds, what more can a guest ask for? And who knows, all the rock features might make you want to start your own rock collection too ?
Credit:
Bedrock Hotel Ipoh
on Facebook
Rates per night
: USD46 – USD112 on
Agoda
Book here!
Facebook
So have you picked a hotel to stay at yet? It's amazing how many new boutique hotels have popped up in Ipoh and complementing the whole 'hipster' vibe this charming old town gives out! So whether you're looking for fancy, unique, totally relaxing or plush, there's bound to be a hotel out there for you. And we hope you've found it right here ?