Travelling to Europe might sound bittersweet to some, as there's actually so much to look forward to yet the thought of things like travel time, travel expenses, currency exchange rates and the fear of not speaking the language(s) can strike fear to the hearts of travellers! But worry not, for English still is widely spoken no matter where you might go, and we're about to give you some tips on how to stretch your Euro while you're there ❤️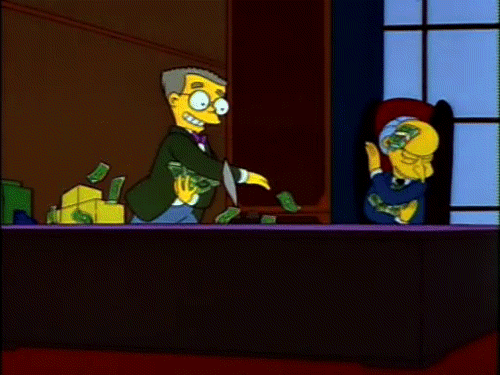 Credit: Giphy
1. Look for Free Entry Days
Lots of museums offer free entry days on certain days of the week or on specific days in the month! Museums in Paris offer free entry on the first Sunday of the month, while several museums and galleries in Venice offer free entry in the evenings or on the last Tuesday of every month.
2. Go on free walking tours
Don't want to cause a dent to your wallets for tours, but unsure of where to go when you're in an entirely new country? That's where free walking tours come into the picture ?
Credit: stephanie_n79 on Instagram
Almost every city in Europe offers free walking tours for tourists to join in and explore the area by foot with a local guide. They're a lot of fun because you not only get to see the city and meet friendly locals, you also get to discover insider tips on the best things to do, best places to eat and more!
Credit: freetourmadrid on Instagram
3. Visit the Tourist Information Centre
Head down to the local Tourist Information Centre for information and helpful tips from the friendly staff!
Credit: ingrida_i_p on Instagram
Get exclusive scoops on free entertainment, cheap transport and accommodation, discount cards and city cards/passes ?
Purchase City Cards/Passes
There are tons of different types available in every part of Europe, so be sure to check them out and pick the pass that best suits you and your itinerary ☺
Credit: MEININGER Hotel Amsterdam City West on Facebook 
 Some passes include free transportation costs, free entry to certain attractions and even discount coupons for certain cafes, restaurants and even shopping! It's the best way to get local information and save money ?
4. Focus is key
Are you looking to travel from city to city while in Europe? ☺ Be sure to have a solid route planned before your travels, so you can pre-book accommodation(s) and transportation(s) before you fly!
Credit: tamara_st_on Instagram
Create a travel itinerary!
Not sure where to go? Don't be greedy! You're going to want to ensure you're not headed to many places until you're unable to enjoy them. Don't be too busy rushing everywhere! Remember, it's about quality, not quantity ?
Credit: straytheworld on Instagram
5. Be book smart
One of the best ways to save money before flying off to Europe would be to pre book your two one-way flight tickets in advance!
Unless you're planning to stay in one place (which is highly unlikely), you're bound to be travelling around Europe, so knowing which location you want to land in and leave from would be a great start to your journey! This also helps you from travelling on an impulse without a plan, and we all know that booking tickets in the last minute could cost a lot more than if you purchase them ahead of time ?
One way to cover as many European cities on one trip is to fly with budget airlines like Ryanair and Norwegian air, which offer competitive fares. Just be careful, some of these airlines may depart from or land at airports far from the town area, which may cost you more time and money. Remember to travel light and print your tickets early so the chances of you being charged extra for check-in luggages and printing services are minimal!
Curious to find lightweight luggages for an easy travel? Check them out here! 
6. Don't follow the crowd
If you can, avoid travelling to Europe during summer as travellers from all over the world head to Europe around this time! This would only mean price hikes for hotels and flights, super long queues for every attraction available, and the worst part? Most of the local Europeans have disappeared off to do their own travelling!
Credit: matiamubysofia on Instagram
Travel in off-peak seasons
You won't get a truly authentic local experience, and instead you'll be caught in large crowds bumping elbows with others tourists! So skip the peak and visit Europe during any other season instead. Paris in Autumn has us falling in leaves! (I meant love ?)
Credit: taralacy17 on Instagram
Skip the usual hotspots like Paris, Venice and Rome and take on the roads less taken! There are tons of cities in Europe that are as picturesque, and way cheaper than the usual alternatives!
Credit: visitportugal on Instagram
Consider visiting Eastern Europe instead of Western Europe, as places like Bosnia, Herzegovina, Slovakia, Prague and Dubrovnik offer stunning views with an old world European charm, yet are still cheaper than their western counterparts! The Baltics and Malta should also be on your travel list, as they're all budget-friendly and will melt your hearts in their own ways ?
Photo of Stari Most in BosniaCredit: harsha.wanders on Instagram
7. Research public transport options
So you're looking to travel around, but you don't know how to get from one place to another. Our advice is to pre book or at least research on transportation costs to find out if its cheaper to pre book tickets way ahead of time, or if it costs the same when you purchase it while you're there.
Credit: tamara_st_on Instagram
Pre-planning your transportation also helps you with your itinerary planning, so you can ensure a safe and efficient (and cheaper!) mode of transport. If you're only staying for a day or two in a particular city, it would be best to buy one off tickets and walk around more since you won't be using public transportation as much. If you're planning to stay longer in an area, then a ticket bundle or tourist pass would do you best as you'll be able to use it more and save money ?
You may also opt for prepaid "touch and go" cards for a quick swipe! For example, London offers a visitor "Oyster card" which are great value for money, especially if you use public transport a lot. It also offers daily capping, which means you can travel as much as you like in a single day for a certain price ? The price you pay is cheaper than buying separate tickets, so be sure to check what's available in the country you're visiting so you can maximise transportation at a minimum cost ?
8. Skip the luxury hotels!
So you've got your transportation and tickets down, what's next? Your accommodation of course! Unless you're planning travel backpacker style, it's best to pre book accommodation since you won't be staying in one place throughout your travels. 
Credit: 
airbnb
Instead of choosing expensive hotels, there are tons of other alternatives that are just as amazing! Let's take a look at some cost-savvy options ?
Credit: airbnb on Instagram
Explore the many options available on Airbnb and choose the home that bests suits your tastes! Not only do you get to live in a truly authentic European house, you also get to meet and converse with your local host to get the 411 on local life ?
Credit: couchsurfing on Instagram
9. Look for free wi-fi zones
Yes, there are tons of free wi-fi zones everywhere in Europe. This would save you the hassle of buying a travel sim (and saves you money!) Depending on where you're going, your best bet for free wifi will always be tourist destinations such as museums, but most countries offer free wi-fi connections for a certain period of time ?
For example, look for the "Paris Wifi" connection when you're in the city of love for 2 hours of internet connection at a time. When in Rome, do as the Romans do ?  Roma-wireless internet to keep you company in Rome for 2 hours of free wifi per day, or access free wi-fi at every café, restaurant and more while you're in Switzerland ?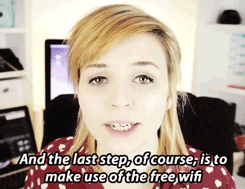 Credit: Giphy
10. Eat like a local
Depending on your accommodation choice, there are tons of ways to save money on food while touring Europe. Sure it's tempting (and pretty ambitious) to try something new for every breakfast, lunch and dinner, but it sure isn't the most economical way to travel. Here's a couple of tips to save you some money on food, without stinging on yumminess ?
Credit: ohhcouture on Instagram
Coffee and pastry? Yes please! Unless your hotel comes inclusive of breakfast, skip the hefty breakfast rates and find a local coffee joint for some delicious breakfast to fill you up before you start your day!
Credit: anneschouten on Instagram
Shop at a farmer's market
Go to the nearby bakery or grocery store to stock up on yummy croissants, cereals or just eggs and bread to fill up your belly. All with a delicious glass of juice for breakfast of course ? Or, visit local halal butchers for halal meats if you're in the mood for cooking dinner!
Credits: airbnb on Instagram
Just be sure to top up on local spices and fresh ingredients from local markets or groceries so you'll be able to taste fresh local produce at its best!
So are you ready for your trip to Europe now? We hope these tips help you maximise your stay while you're there and help you save some cash, or at least stretch it out as much as possible ❤️ Enjoy your trip to Europe and have a truly wonderful time ☺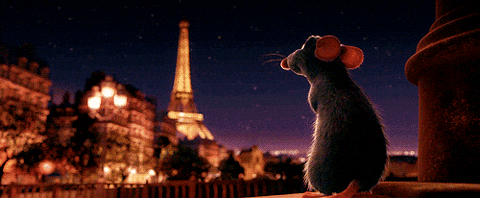 Credit: Giphy
[iframe seamless="seamless" style="border: none; overflow: hidden;" height="450" width="100%" scrolling="no" src="https://pollbuzz.co/frame/1697?type=poll"][/iframe]