faTravelling is not complete until some damage is done to your wallet. Duh, we're talking about shopping! In that glorious moment, you won't only think about yourself but about all the friends and family members who are eagerly waiting for you to come home with their souvenirs 🛍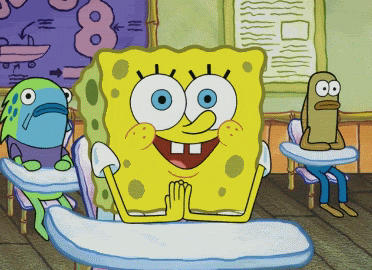 Credit: Giphy
But that's the joy in shopping right? So, be prepared to be enchanted by the shopping paradise that Tokyo is. Definitely a unique experience that cannot be replicated anywhere else!
And if you're hungry, turn that frown upside down. Aside from being a heaven for shopaholics, there are also Muslim-friendly food conveniently located within these shopping hotspots in Tokyo!
Plan your Japan holiday with Klook and enjoy amazing deals!
Enjoy special deals on all attractions, tours, transportation and theme park deals on Klook! *Terms & conditions apply
1. Shibuya: Shibuya 109
It's no surprise if you see a crowd of shopaholics with a great sense of style lingering in the streets of Shibuya as it's renowned as the shopping paradise of Tokyo! If you're really keen on being up-to-date with the latest Japanese fashion fads these days and hanging amongst the trendy and youthful crowd, head down to Shibuya 109. 

Credit: @Shibuya246 on Flickr
Shibuya 109 is a department store that impressively towers over 10 floors for both female and male apparels! Be spoilt for choice as you walk through an array of shops that sell not only apparels but cosmetics, shoes and accessories that are ridiculously affordable 😍

Credit: Cory Doctorow on Flickr
The apparels are mostly catered to Asian bodies hence they're usually of smaller sizes, but it's still worth a trip to experience the fashion culture that Japan has to offer! Besides Shibuya 109, there are also plenty of other department stores and boutiques that dot the streets of Shibuya. Definitely a maze you'd be happy to get lost in 😊
#HHWTTip: You can get a hint of the kind of apparel the shop is selling by looking at what the salesperson is wearing. This can save precious shopping hours!
Muslim-Friendly Eateries:
Gyumon
There are plenty of reasons why you should try halal yakiniku in Gyumon but to sum it up, it will be the best, most authentic one you'll ever had in Tokyo. Enjoy succulent meat that is seasoned to perfection, which will definitely leave you asking for more!

Credit: @halalbento on Instagram
Wipe your drool and promise us that you will try Gyumon the next time you're in the district 😋
Address: 3-14-5 Shibuya, Tokyo 150-0002, Japan
Opening Hours: 5pm to 11pm (Closed on Sundays)
Price: ¥3000 – ¥4000 for halal BBQ dinner set (not inclusive of 8% tax)

[P.S If you're craving for a delicious meal, these 4 Muslim-friendly eateries in Tokyo are where every meat lover must visit!] 
2. Harajuku: Takeshita Dori
Yet another goldmine for shopping in Tokyo, Harajuku is the best place to wake the fashionista in you! Takeshita Street is where the teens hang out, which means the street's bustling with people most of the time. It's also within these streets that you can find fashion styles of any sort, from vintage to hipster fashion. The world (or in this case, street) is your oyster! 

Credit: xoxonyz on Instagram
This district is lined with retail shops ranging from second-hand clothes stores to high-end shopping complexes! You can also find one of the largest outlets of the infamous Daiso stores here where you can get a hold of typical everyday items or cheap souvenirs at just ¥100!

Credit: @LeahDavies on Flickr
Despite being a hub for teenagers, everyone will feel welcome here no matter how old (or young) you are. There is something here for everyone! So if you have always been fascinated by Harajuku Girls just like Gwen Stefani, pay this district a visit.

Credit: Rainbowholic on Facebook 

Credit: enuwy on Flickr
Muslim-Friendly Eateries:
Marion Crepes
You've probably heard people raving about how delicious the French-style Japanese crepes are in Tokyo, so why not try it for yourself at Marion Crepes?

Credit: Dick Thomas Johnson on Flickr
#HHWT Tip: As some of the crepes contain gelatin or pork for the savoury ones, we highly recommend that you check out their website which lists the ingredients used for each crepe. You may want to get Google's help for translation!
Address: 1-6-15 Jingumae, Shibuya, Tokyo, Japan
Opening Hours: Monday – Friday, 10.30am to 8.30pm. Closed on the weekends.

[P.S Finding a place to stay? These 10 affordable accommodations in Tokyo are just what you need!] 
3. Ginza: Ginza Six
If you've walked through the lavish Orchard Road in Singapore, you'll be able to find Tokyo's version of it in Ginza. This area takes the cake when it comes to being a high-class shopping district!

Credit: asami_h on Instagram
While in the area, visit the largest shopping complex, Ginza Six, newly opened in 2017! The complex not only offers designer brands of cosmetics and apparels such as Chanel and Dior, but also other forms of cultural entertainment.

Credit: WeBase 博多 on Facebook 
The building in its entirety has a picturesque interior design that'll make you whip your phone out for an Instagram picture. You'll also be intrigued to find Yayoi Kusama's legendary polka-dot art hanging from the ceiling of the building!

Credit: Cmycities Tokyo on Facebook
So pamper yourself with a Chanel bag, or two. If not, this can still be an ideal spot to window shop.
Muslim-Friendly Eateries:
Rasa Malaysia Cuisine
This restaurant serves Singaporean and Malaysian local cuisine that'll make you feel right at home if you're a fan of rice and spice! A bonus point is that the dishes served are as authentic as it can get as the cooks are from Malaysia 😮

Credit: tomomo_1063 on Instagram
If you're not in the mood for rice, you can also have their freshly grilled chicken satay with savoury peanut sauce to go with it!

Credit: @chze0704 on Instagram
Address: 8F,Ginza Five Star Building 5-8-13 Ginza, Chuo-ku, Tokyo
Opening Hours: Monday – Friday, 11.30am to 3pm (Lunch), Saturday – Sunday, 12pm to 3pm (Lunch), Monday to Sundays, 5pm – 11pm (Dinner)
Price: ¥1000 – ¥3500

4. Shinjuku: Don Quijote
As compared to all the other shopping spots in Tokyo, Shinjuku is probably the only district that will still be buzzing with people at 3am in the morning! You can literally spend an entire day in Shinjuku as it's both a one-stop and a non-stop shopping paradise.
Here is where you can find traditional department stores with affordable yet stylish fashion, electronics and other goods and souvenirs! In short, you'll find everything in your shopping list checked here 😊

Credit: Hokkaido Guide on Facebook 
Adopting the nature of the area it's in, Don Quijote is a 24-hour chain of discount shops that sells about everything under the sun. The outlet in Shinjuku is the biggest one yet and this magical shop sells groceries, electronics, house appliances and even top fashion brands!

Credit: @Oriolus on Flickr
Branded as the weirdest store in the world, you will really feel like you're lost in Doraemon's pocket. So, if there's ever a need for you to purchase some snacks and also a Hermes bag, you can get it all under one roof here in Don Quijote!
Muslim-Friendly Eateries:
Bosphorus Hasan
Head to this Turkish restaurant, which has more than 20 years of history and serves authentic Turkish cuisine that's prepared by a Muslim chef. Kebab is their popular specialty but you can also find Turkish pizzas and salads on their menu. Enjoy your meal and sit back to an exciting belly dance performance that happens every Thursday!

Credit: @rojam on Instagram
Disclaimer: The meat used here is halal, but alcohol is served. Do dine at your own discretion!
Address: 3 Chome-6-11 Shinjuku, Shinjuku-ku, Tōkyō-to 160-0022
Opening Hours: Monday – Saturday 11.30am to 3pm (Last Order: 2.30pm), Monday – Saturday 5pm to 11pm (Last Order: 10.30pm) (Closed on Sundays)
Average Price: ¥4000

[P.S On a hunt for all the best food in Tokyo? This ultimate Halal guide is what you need!] 
5. Odaiba: Daiba Itchome Shotengai
You can find plenty of shopping complexes on this man-made island that offers fashion boutiques, restaurants and a few outlet shops. Since it's mostly catered towards tourists, this area gives off a resort-like atmosphere for visitors! Hands up if you've always wanted to travel back in time, as Odaiba has the perfect place for you!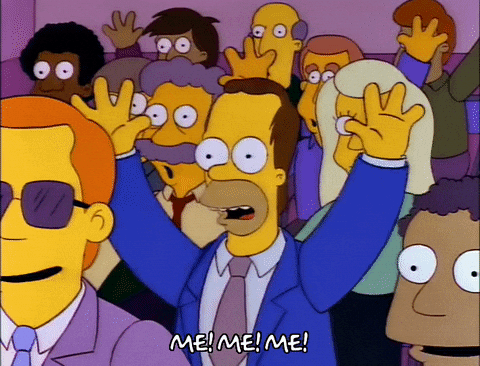 Credit: Giphy
Daiba Itchome Shotengai is a Japanese retro-kitsch theme park where you can travel back in time to experience what it was like to be in Japan in the 1950s. So, it is here that you don't only find arcade games, but you can also purchase toys, snacks and sweets that graced that generation's childhood at such reasonable prices! Definitely a heaven for retrophiliacs. Even if it was most probably not the generation you lived in, you'll definitely feel a pang of nostalgia.

Credit: @billd397 on Instagram
Muslim-Friendly Eateries:
Sojibo
You can't visit Japan without trying soba—that's almost a crime! Don't be that person: have a bowl right here in Odaiba! They offer not only halal soba but also curry and sashimi, the representatives of Japanese cuisine.

Credit: @AkihiroShugo on Facebook
Address: 1 Chome-1-10 Aomi, Koto, Tokyo 135-0064, Japan
Opening Hours: Monday to Sunday, 11am to 11pm
Price: ¥320 – ¥1580
6. Akihabara: Akihabara Electric Town
You'll feel a great energy here in Tokyo's electronics mecca, Akihabara. Perhaps, from all the electronics that are around you, especially in Akihabara Electric Town!

Credit: Japón And More on Flickr
For those who are on a constant search for affordable gadgets, you'll love this place. If you need a replacement for a part of your device, rest assured that you'll be able to find it here, no matter how small it is!

Credit: Sonny W. on Flickr
But if electronics are not what you're looking for, Akihabara is also known for being a hotspot for manga or anime items so otakus can keep a lookout for that as well! If you're both an otaku and a tech-nerd, this place would be a heaven on Earth for you 😌
#HHWT Tip: If you're looking for an opportunity to snatch a G-shock watch at an affordable price, you can try looking in some of the thrift shops or even the Don Quijote in Akihabara where the prices can be as low as ¥3500! Good luck!
Muslim-Friendly Eateries:
Siddique
Recharge your energy after a tiring shopping trip by indulging in an Indian and Pakistani cuisine at Siddique! With an authentic Indian ambience, you can have a go at the different kind of curries they have to offer. Be sure to order some naan with it!

Credit: Cookie M on Flickr
Address: 3 Chome-16 Sotokanda, Chiyoda-ku, Tōkyō-to 101-0021, Japan
Opening Hours: Monday to Sunday, 11am to 11pm

7. Koenji: Look Shopping Street
In the words of Macklemore, "Can I have his hand-me-downs?" This will definitely play in your head when you're in the streets of Koenji as there are plenty of thrift stores that grace the area. So, yes. You can definitely have the hand-me-downs that the Look Shopping Street has to offer!

Credit: @Littlelixie on Flickr
Some of the clothes even date back to 60s and 70s fashion. Don't even worry about the quality because they're as good as new! The quality here is the best as compared to other thrift shops in Tokyo. Visit this street and treat your vintage self!
Muslim-Friendly Eateries:
Indian Restaurant Samrat
There are few eateries in this area unless you're willing to settle for coffee but Koenji is very near to Shinjuku Station so why not take a 20 minutes trip down and have your meal at Samrat! It's an Indian-Thai restaurant with 7 types of curry available at the lunch buffet. No one is going to stop you if you want to have a go at them all!

Credit: @travelsinwonderland on Instagram
Disclaimer: The meat used here is halal, but alcohol is served. Do dine at your own discretion!
Address: Tokyo, Shinjuku, Shinjuku 3-18-4
Opening Hours: Monday to Sunday, 11am to 1030pm
Price: ¥1000 – ¥5000

8. Asakusa: Nakamise Shopping Street
A rustic district in Tokyo, Asakusa is not only rich in culture but also holds great history. This place is home to the Sensoji Temple, Tokyo's oldest temple! This district is the best if you have done significant damage to your wallet and only have little to spare for shopping. Spend whatever that is left at Nakamise shopping street 😉

Credit: Jeff and Neda Fields on Flickr
This street has traditional local treats and tourist souvenirs like cute keychains and Japanese flip-flops. These souvenirs would be sure to make great gifts for the times you don't know what exactly to buy for those back home. PLUS, they're super affordable!

Credit: @traveling0604 on Instagram
Muslim-Friendly Eateries:
Naritaya Halal Ramen Shop
Have a go at this authentic ramen shop! Their noodles are served fresh from the factory and coupled with a chicken-based ramen soup. If you're not a fan of soup, you can also try their Mazesoba which is served dry!

Credit: @kulinerpku on Instagram
Address: 2-7-13, Asakusa, Taito-ku, Tokyo
Opening Hours: Monday to Friday, 10am to 10pm, Saturday, Sunday and Public Holidays, 11am to 11pm
Average Price: ¥700

[P.S Need help planning your Tokyo stay? This 5D4N itinerary will help you conquer Tokyo in no time!] 
Plan your Japan holiday with Klook and enjoy amazing deals!
Enjoy special deals on all attractions, tours, transportation and theme park deals on Klook! *Terms & conditions apply
We hope that with this guide, you'll be able to have a fruitful shopping experience in the city of Tokyo! Your wallet may be empty but at the end of the day, we can guarantee that your heart and your stomach will be full!
Tags: japan, tokyo, travel guide,