Houses painted in kaleidoscopic colours, penguins waddling around the white, sandy beach... It can only be Cape Town. Before you go off on your wanderlust adventures, you'll certainly be doing your research, finding halal food and nearby mosques in the visiting country. Such is the life of a Muslim traveller. With efforts by the South African government to make cities like Cape Town more Muslim-friendly, it can only be good news for those thinking of putting this charming city on their bucket list ?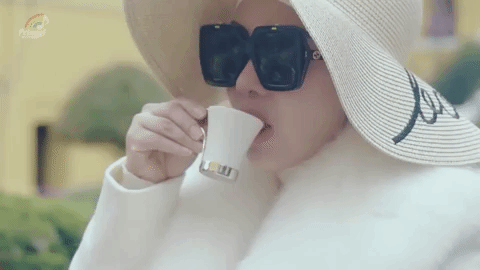 Credit: Giphy
With Cape Town boasting the largest Muslim population in South Africa, and the site of the first mosque Auwal Masjid built in 1794 present here, it's no wonder that they're welcoming Muslim brothers and sisters with open arms. The South Africa's tourism industry is now even focusing their tourism plans around Muslim visitors, who are expected to rake in more than $200 billion of travel expenditure by 2020?
Credit: terque74 on Instagram
Well-renowned international hotel chains like the Hilton are offering Muslim-friendly rooms, with prayer mats and Quran all in place for you to perform your obligations ? Bathrooms and kitchens in Hilton Cape Town City Centre hotel are carefully designed with the Muslim traveler in mind, so you can be assured there's no alcohol and pork used in the preparation of the food. They don't serve wine on their premises too ?
Credit: Hilton Cape Town City Centre on Facebook 
With vibrant two-storey homes lighting up the Bo Kaap district, you'll be delighted to know they actually belong to a large number of Muslims, making you feel connected always. With nine mosques in sight, hear the soothing call to prayer from the minarets as you saunter through the quiet town. Feel your spirits lift as the rainbow-like colours draw you in and the residents greet you with a salam ?
Credit: revista_v on Instagram
Make a trip to the Bo-Kaap Museum to learn about South Africa's Islamic heritage, from handwritten Quran scriptures to historic Turkish scholars. Or stop by Muizenberg Beach for a day of relaxation while taking a stroll by colourful Victorian-era beach huts!
[P.S Not convinced? Check out this article for 13 reasons why Cape Town should be your next travel splurge!] 
Now, don't you think travelling has become a lot more easier? ? [iframe seamless="seamless" style="border: none; overflow: hidden;" height="450" width="100%" scrolling="no" src="https://pollbuzz.co/frame/1996?type=poll"][/iframe]