With the year-end fast approaching, most of us are already planning a getaway to escape our everyday lives and treat ourselves. England has to be on your travel list if you're looking for a travel destination that will constantly keep you busy and entertained ?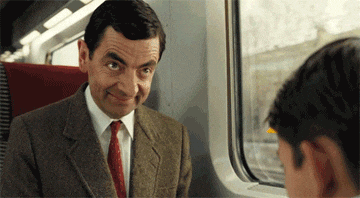 Credit:
giphy
Here's our list of adventures you can't miss while in London, with detours to Brighton and Manchester ?
[inlinewidget id=38407]
Day 1- Explore Westminster
Kickstart your London sightseeing at Westminster- the heart of London's history, politics and culture. Our suggested itinerary is best accessed through walking, public transport or bike rides as most places are close by.
[P.S These 8 day trips out of London are so amazing, you'll want to visit them all!] 
Westminster Abbey (1 hour)
Begin your tour of Westminster with this British royal church with equally beautiful interior and exterior, literally fit for royalty ? The reason this church is on our list is because it has a rich history beyond services and religious use, landing it the title of a UNESCO World Heritage Site.
Credit:sheluvstotravel on Facebook 
The Gothic-style church is the chosen site for coronations, burial services and over a dozen royal weddings since the 11th century with the most recent one being Prince William and Catherine Middleton in 2011 ?
Buckingham Palace (3 hours)
While still on the topic of royalty, continue your Westminster journey past St. James' Park to the residence of the sovereigns. Catch the Changing of the Queen's Guard ceremony at the forecourt of Buckingham Palace or the Changing of The Queen's Lifeguard ceremony dedicated to the horse guards.
Credit: Daniel Kakiuthi on Flickr
While tours of the State Rooms of the palace are limited, there are plenty of spots on the ground open to the public throughout the year, including the Royal Mews which showcases the royal collection of coaches and carriages.
[P.S Tick these 13 must-try activities off your checklist for your first London trip!] 
National Gallery (4 hours)
Continue on to Trafalgar Square to experience the best of arts that London has to offer ? The square itself is a tourist spot with many monuments and art pieces but head on down to the National Gallery for some of the best art possibly seen!
Credit: Mariano Mantel on Flickr
The gallery has a lot to offer for art enthusiasts and could take a while so be sure to plan your time wisely if you don't want to miss out on some Monet, van Gogh or Michelangelo (and we're not referencing mutant turtles here ?).
[P.S Don't give these 4 museums in London a miss if you're an art lover!] 
Credit: James McNellis on Flickr
Houses of Parliament (2 hours)
Head on south from the Trafalgar to Parliament Square. The center of British politics houses statues of famous people like Nelson Mandela and offers views of the Elizabethan Tower (where the Big Ben bell lies). However, the star of the square is most certainly the Houses of Parliament.
Credit: Andreas-photography on Flickr
Visitors can tour the Commons Chamber and the Lords Chamber for a feel of England's political scene. Pick the right time to visit and you may be able to catch live debates! ?
Credit: UK Parliament on Flickr
Day 2- River Thames' Attractions
Take a breather on your second day as you explore the sights and sounds offered along River Thames- the perfect opportunity to take scenic pictures, engage with locals and relish the best London has to offer (all at a leisurely pace so you won't have to worry about power-walking till your legs beg you to stop!).
Tower of London (3-4 hours)
This UNESCO World Heritage site has an interesting history, having served as a fortress, Royal Mint, place of execution and lots more! You'll have to give plenty of time to tour the entire tower. Highlights of the tower include the Crown Jewels, White Tower and Tower Green.
Credit:Tower of London on Facebook 
Don't miss this golden opportunity to view 140 historic royal ceremonial objects when checking out the Crown Jewels or stop by the White Tower which was once the castle's strongest military point. The Tower Green was previously the execution castle for many British nobles including Queen Anne Boleyn so if you're looking for something light-hearted and exciting, hang around the Crown Jewels a liiiiittle longer ?
Credit: UK Parliament on Flickr
Thames Cruise (1-2 hours)
Whether you're a fan of walking from one end of River Thames to another, or just love a quiet time taking in the sights, the Thames Cruise is a great way to explore our day 2 list! ?
Credit:Thames Cruise on Instagram
You can purchase an all day hop-on, hop-off ticket instead of worrying about how to get to your next location, or just stay on if you wish to have a quick view of the many attractions the area has to offer!
[P.S After all that walking about, be sure to check out 10 of London's yummiest eateries near the tourist attractions!] 
London Bridge (1-2 hours)
While most people often mistake Tower Bridge for London Bridge, the real London Bridge deal is as iconic, if not more, due to the well-known nursery rhyme. The bridge has been around since the Roman times and is a popular tourist destination because of the activities catered for people of all ages.
Credit: xiquinhosilva on Flickr
The London Bridge experience is also interactive, with a bit of a surprise element and not forgetting, a great view of London that's perfect for photography enthusiasts!
London Eye (45 minutes) After a long day of exploring London, unwind with a bird's-eye view of the gorgeous city as you relax and get transported 135 m above the ground while being enclosed in a glass pod for 30 minutes.
Credit:London Eye on Flickr
This is the last on the list for your London stop, so bask in the breathtaking sunset view from the ride. Its a perfect end to your time in London ? It's also fun to end your trip with the iconic ride as you're busy trying to identify all the landmarks from above. #HHWTip: For a more enjoyable ride and a 360 view of one of the world's most beautiful cities, be sure to check the weather and pick the right time!
[P.S These 11 of UK's best-kept secret locations outside London will give your UK holiday a new breath of air!] 
Day 3- Head out to Brighton
Once a fishing village, Brighton is now a breezy seaside resort town known for great Regency-era architecture as well as fish and chips ? Don't forget to allocate time for checking in to your accommodation and some time to freshen up when you reach!
Traveling from London to Brighton (2 hours)
If you start your journey early, you'll be able to escape the hectic traffic in London and begin your scenic journey south, to the seaside city of Brighton. To get to Brighton from London, it would take you a 1.5 hour-long road trip by car. Or, hop on the train boarding from London's Victoria Station for an hour journey into Brighton ?
Credit: Marc-Pether Longman on Flickr #HHWTip: Brighton can get pretty windy especially near the sea front so dress appropriately and comfortably. Also, do check if the fish and chips is made from beer batter!
Royal Pavilion (2 hours)
Kickstart your Brighton stay with a visit to the city's favourite landmark- the Royal Pavilion. The building is a mix of classical English and Indian architecture which once served as a seaside retreat for King George IV.
Credit:Royal Pavilion on Flickr
Now one of Brighton's busiest tourist spots, the pavilion has an extravagant interior with prominent Chinese influences contrasting its bold exterior. It's the perfect place to learn about Brighton's history and a definite favourite for photographers ?
Brighton Palace Pier (2-3 hours)
If you're looking for a spot in Brighton that offers a little something for everyone, then Brighton Palace Pier should be your first choice. The historic pier offers visitors amusement park rides, shopping and food stalls so you'll have plenty to do when you're here.
Credit: Steve Parkison on Flickr
The amusement park includes 2 thrill rides so you can alternate between the calmness of the beautiful surroundings or satisfying the thrill-seeker within you on rides that rotate 360 degrees! The pier offers visitors options of seafood and vegetarian menus as well.
Brighton Beach (3 hours)
There is no debating the fact that anyone who goes to Brighton has to make time for it's pristine beach. You can rest by the shingle beach when it's high tide and walk on the soft sand during low tide.
Credit: R P M on Flickr
The promenade is a perfect way to end the day with plenty of arcades, restaurants and resting spots for when you want a relaxing evening after a long day of exploring the city.
Day 4- Relaxing in Brighton
Sea Life (3 hours)
If you love aquatic creatures, Sea Life in Brighton has to be on your travel itinerary! Admire the beautiful Victorian architecture of the world's oldest running aquarium in the evenings when the building is lit up with colourful lights ?
Credit: @printemps_spirit on Instagram
The aquarium is a favourite with both locals and visitors alike as it has many interactive experiences for everyone to enjoy. Learn a little more on animals and preservation of wildlife or feed your favourite marine creatures up close! The home to some 3500 mesmerising marine creatures is indeed a memorable way to mark your Brighton visit ?
Churchill Square Shopping Centre (3 hours)
If you're looking to shop on your getaway, then Brighton is perfect for you! Churchill Square Shopping Centre in particular, is ideal as it has many shops and dining places for visitors. From chains to specialty stores, there are dozens of shopping stops here for everyone ?
Credit: Denton Dreamer on Flickr
There are also a few independent stores if you're looking for collectibles or unique gifts to take home. The square is also walking distance from Western Road, which is ideal for high-street shopping.
[P.S Uncover Britain's best-kept shopping spots at these 9 locations!]  
The Lanes (2-3 hours)
The Lanes refers to the area where 4 streets meet, forming a hub of creative stores in alleyways. Feed your creative side with quaint independent shops and boutiques.
Credit: Ref54 on Flickr
This shopper's paradise offers visitors a taste of local businesses where you could find things like antiques or even custom jewellery. It's a definite stop to grab gifts and souvenirs or to spoil yourself silly to some fancy trinkets.
Day 5- Explore Manchester
Traveling from Brighton to Manchester (4-4.5 hours)
The trip from Manchester is double that of London to Brighton, but has some stunning views for commuters along the way, no matter how you choose to get to your destination. What's more, Manchester is a vibrant city that offers travellers plenty of Muslim-friendly spaces. Once the industrial powerhouse of England, Manchester is now a metropolitan city with epic history and equally grand attractions for visitors from all over.
Credit: @cjameswd on Instagram
Both driving and taking a train will take around 4 hours each, so it would be better to take the train in order to save time and money and have your hands free for some photo-taking. 
Castlefield Urban Heritage Park (1-2 hours)
This park doesn't offer visitors the usual attractions of a pond with little fluffy friends or an elaborate playground. The park is actually the remains of some Roman structures and Industrial Revolution canals.
Credit: @efmanchester on Instagram
Its also the perfect picnic spot - with some terraces and hidden benches in snug locations overlooking the elaborate canals. The greenery and serenity will be what you need before your busy stay in Manchester really begins.
Chetham's Library (1-2 hours)
Brighton has several charming libraries with great architecture but Chetham's Library is fascinating thanks to its history, making it an absolute hit with visitors. Founded in 1653, it's the oldest library in the English-speaking world with interesting study desks and halls that house countless masterpieces.
Credit: @thenerdyvintage on Instagram
Treat your inner geek to a view of the large beautiful glass lantern slides or the desk where giants like Karl Marx and Fredrick Engels studied together. A crowd favourite includes the Sir Isaac Newton's Principia Mathematica (1689) along with the first edition of many other intellectual pieces. #HHWTip: Back in the day, libraries used to secure books by chaining them to the bookcases so if you head down to the Chetham's Library, don't be surprised to find some books with literal chains on them!
Day 6- Visit the iconic sites
Victoria Baths (1-2 hours)
Having reopened since 1993, the Victoria Baths is being restored to its former glory. The Baths has been a popular location for many TV show shootings, art exhibitions and events due to the stunning architecture and the stained glass windows.
Credit: @cariboupoutine on Instagram
The Turkish baths and Victorian-era swimming pool are currently undergoing construction but are still a visitor's favourite because of the intricately beautiful designs on both the interior and exterior.
#HHWTip:
The Baths are only open to the public between April and October so be sure to check when you plan to visit as certain events may fall outside of these months!
Old Trafford (2-3 hours)
Manchester United is arguably one of the main reasons Manchester is super well-known to people all around the globe. It would be a travel sin (especially if you're a fan of football) to miss a visit to the team's stadium and celebrate the glory and history leading up to the Manchester United team we know today ⚽️
Credit: pixEOS.de on Flickr
Take a tour of the stadium or head down for some opportune photography time. There's also the Old Trafford Museum, a particular favourite among fans of the team, showcasing Manchester United memorabilia.
#HHWTip:
No tours are allowed when there are matches, and match tickets are open to the public so if you have the extra finances (as tickets are known to be costly), go for the complete Manchester United experience by attending a match and cheering for one of the greatest football teams of all time!
MediaCityUK (2-3 hours)
Our last stop on the itinerary is an all-encompassing hub that has a little something for everyone! MediaCityUK is at the heart of British media, technology and digital lifestyle. You can visit some of BBC's studios here (even as an audience member) or proceed to the Lowry Outlet Mall for some shopping.
Credit: diamond geezer on Flickr
The area's known to be a centre for food, technology and even the Imperial War Museum. However, after a long day of walking and exploring, the colourful, original architecture of buildings that reflect onto the quays offer visitors the perfect calming end to their busy day.
[inlinewidget id=38407]
There is so much to see and do throughout England (besides tea and scones) so hopefully our itinerary helps you plan your trip better and more importantly, enjoy yourself as you mark London, Brighton and Manchester off your travel bucket list while sipping on some tea and nomming on some scones ☕️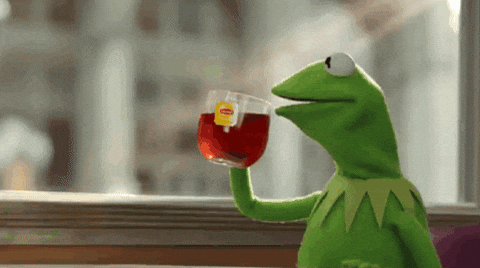 Credit:
giphy
[iframe seamless="seamless" style="border: none; overflow: hidden;" height="450" width="100%" scrolling="no" src="https://pollbuzz.co/frame/1912?type=poll"][/iframe]