There's something magical about spending your winter getaway in Fukuoka. When the cold weather sets in, put on your cosiest sweater and step out to capture a different side of Japan – one that's serene and picturesque.
Credit:
Giphy
Whether you're putting on a winter scarf for an island escapade or shopping for a stylish coat to keep you warm, there are so many things to do in the oldest city in Japan. To see it for yourself, take your passport to Fukuoka for a getaway, unlike any other!
Getting there
Credit:
@anna9934j
on Instagram
Spread out the map of Japan, and you'll spot Fukuoka at the northern side of Kyushu Island. Known as the oldest city in Japan, this rising travel destination is famous for their traditional temples, enchanting sceneries and shopping malls. If you wish to escape from the city's hustle and bustle, Fukuoka's laid-back nature will encourage you to make every moment counts. What better way to experience Fukuoka than seeing it for yourself? From now till 15 Sep 2019,
book your flight from Singapore to Fukuoka (via Kuala Lumpur) starting from SGD169 (all-in one-way)
. Travel from now till 31 Mar 2020! If you prefer someone else to plan your trip,
make the most of your holiday with AirAsia's Muslim-friendly 4D3N Fukuoka Sightseeing Tour
! Starting from SGD403 per person, it covers accommodation, airport transfer, daily breakfast and sightseeing spots. Affordable and convenient, your only task is to enjoy this holiday quickie to the fullest! Curious to see what else this city has in store? Get ready to discover what to see, eat and do in Fukuoka!
What to do
1. Experience a winter wonderland
Credit:
@hiernita_
on Instagram
Skiing down the slopes is a great way to enjoy winter in Fukuoka. Between November and March, you'll find locals and travellers flocking to three areas, namely Saga, Oita and Miyazaki. In Saga,
Tenzan Resort
is surrounded by slopes of artificial snow, which makes a great practice ground for skiing novice.
Credit:
@yuya.terada.5
on Instagram
If your vacation leads you to Oita instead, step up your skiing and snowboarding skills at
Kujyu Shinrin Koen
. It also has a kid-friendly sledging area for your little ones to play. Otherwise, plan a chilly escapade to
Gokase Highland Ski Resort
, a natural skiing paradise located in Kumamoto that offers value-for-money winter sports lessons.
2. Rejuvenate yourself in a private onsen
Credit:
@coocoo_sin
on Instagram
Soaking in a Japanese onsen is a must-do when you're spending winter in Fukuoka. For Muslim travellers who prefer a laid-back moment in complete privacy, Fukuoka has many traditional ryokans with private hot spring baths. Go to the traditional sukiya-style
Ryotei Hanzuiryo
where you can rent a private hot spring bath for a dip in sulfur springs. You can also spend the night at the Japanese-style room at
Tsumikusa No Yado Komatsu
that comes complete with private open-air stone bath. Since these places are completely private, Muslim travellers can enjoy this Japanese hot spring experience all to themselves.  One of them is
Kanna Wa Bettei
situated in the Kannawa hot spring area to enjoy a relaxing time away from the city's hustle.
3. Sip creamy latte from a local cafe
Credit:
@yo4em
on Instagram
To stay warm during your winter getaway in Fukuoka, order a creamy latte or hot chocolate from one of the local cafes in Fukuoka. Perfect for a café-hopping afternoon, start at the
Manu Coffee
situated in Daimyo. Prepared with roasted coffee beans, you can enjoy everything from flavoured lattes to speciality coffee.
Credit:
@buturing
on Instagram
For an Instagram-worthy moment, hang out at the well-loved
Moomin Café
where you can have a cuppa with an adorable Moomin plush toy. While this cafe serves pasta, waffles and desserts, do note that they're not halal-certified, and we recommend that you dine at your discretion.
Credit:
@ruya_unnie19
on Instagram
If you feel like shopping after a drink, this café is located within
Canal City Hakata
. You can shop around at the city's largest shopping complex and wait till sundown to see the building illuminate in gorgeous lights.
Bonus: Budget shopping!
If you have more time to shop, you can do some budget shopping at
JR Hakata City
. A shopping spot situated above the JR Hakata train station, splurge on affordable souvenirs, snacks and electronic goods at Tokyu Hands and Yodabashi Camera. Remember to set aside a whole afternoon for this shopping excursion because there are many great things to buy.
What to see
4. Walk along the beach
Credit:
@panyasan410
on Instagram Unlike the other parts of Japan, Fukuoka has a fair amount of sunshine in winter (from December and March). That means planning an island escapade is still doable. For a historical island adventure, explore
Shikanoshima Island
where Japan's heritage treasure, the Gold Seal of the King of Na was discovered.
Credit:
@shi___ki
on Instagram
You might need to step out with a sweater when you visit
Nokonoshima Island
, but it's the best time to capture the Camellia sasanqua flower in full bloom. With a winter scarf to keep you warm, rent a bicycle and cycle around
Himeshima
known for its sweeping seaview and fresh tiger prawns.
5. Appreciate the architecture of traditional Japanese temples
Credit:
Wei-Te Wong
on Flickr
Sometimes, it's hard to believe that the traditional Japanese temples and shrines in Fukuoka are this beautiful. Detailed with gorgeous roofs and intricate architecture, seeking calmness away from the city is easy to do. Start with the
Kushida Shrine
, the oldest Shinto shrine in Fukuoka where local worshippers come to pray for longevity, youth and success.
Credit:
jungsw311
on Instagram
From one historical place of worship to another,
Tocho-Ji temple
is the oldest Shingon temple and widely popular for its five-storey red pagoda made with beautiful Japanese cypress. If you have time, breathe in the tranquillity of
Nanzo-in temple
and look out for the world's largest bronze statue of the reclining Buddha.
[P.S. Planning a relaxing getaway? From now till 15 Sep 2019, book your flight from Singapore to Fukuoka (via Kuala Lumpur) starting from SGD169 (all-in one-way). Travel from now till 31 Mar 2020!]
6. Light up your day at the winter illumination spots
Credit:
@heitankob
on Instagram
Fukuoka is a showstopper during wintertime. When they flaunt their December's best, you'll get to see beautiful winter illumination spots decorating the city. If you stop at
JR Hakata station
, wander around the train station and visit the Christmas market where the trees and buildings are adorned with a mesmerising light display.
Credit:
@zody
on Instagram
When the evening mellows, look up to the
Fukuoka Tower
to see Japan's tallest seaside tower sparkle in gorgeous lights. If you travel closer to Christmas,
Uminonakamichi Seaside Park
is the best place to catch thousands of candle art illuminating around the park.
Where to capture picture-perfect moments
7. Explore scenic sightseeing spots
Credit: @linnalaura on Instagram
Thanks to Fukuoka's sweeping vistas and beautiful natural wonders, you'll never run out of places to snap a winter photo. While sightseeing spots such as
Kawachi Fuji Gardens
and
Yanagawa River
are best explored in spring, many other places are breath-taking during winter. Put on a sweater and, and head over to
Chikuzen Futamigaura
, a scenic beach that's popular for the magnificent white torii gate.
Credit:
@uminonakamichiseasidepark
on Instagram
After sundown, make your way to
Uminonakamichi Seaside Park
where this sightseeing spot is adorned with small lanterns that shine the winding pathway. This event is only held during winter, so get a romantic snapshot with your loved one to remember your escapade to Fukuoka.
Where to savour halal food
8. Kiwamiya
Credit:
@scattiee
on Instagram
Serving one of Japan's first halal motsunabe, stay warm with an authentic local delight at
Kiwamiya
. Specialising in Fukuoka's must-try stew, each pot is filled with beef slices, offal and vegetables for a heart-warming soupy meal. Just the perfect meal for a cold winter night.
Halal status
: This eatery uses halal-certified meats and cooked all halal meals using separate utensils. Do note that alcoholic beverages are served on the premise. We recommend that you dine at your discretion.
Address
: 4-9-3-3F, Nishijin, Sawara-ku Fukuoka-shi, Fukuoka 814-0002
Opening Hours
: Mon-Fri, 6PM-12AM; Sat & Sun, 5PM-12AM
Facebook
|
Instagram
9. Nabi-San Halal
Credit:
@mogizm
on Instagram
Started by a Muslim couple,
Nabi-San Halal
is a pleasant eatery that serves Egyptian and Indian cuisine. Well-priced for budget travellers, you can savour everything from flavourful chicken curries and mutton kebab to a hearty mix grill to satiate your hunger.
Halal status
: Muslim-owned
Address
: 〒819-0386 Fukuoka, Nishi Ward, Motohama, 1 Chome−27−3 Spransa building
Opening Hours
: Mon-Sat, 11AM-7.30PM (Closed on Sun)
Website
10. Naniwa Sushi
Credit:
@mr.kobayashi_007
on Instagram
A second-generation restaurant that serves the freshest Japanese sushi,
Naniwa Sushi
is the place to be. Focusing on the simplicity of its dish, the chef only uses fresh seafood and natural ingredients to prepare an array of gunkan sushi, nigiri sushi, sashimi and more. While taking every bite of fresh sushi, chat with the chef and discover the untold narrative of Fukuoka from a local.
Halal status
: The menu primarily consists of seafood and vegetables. The eatery uses Muslim-friendly ingredients and does not add alcohol to the shoyu sauce. However, do note that alcoholic beverages are served on the premise
Address
: 4 Chome-6-21 Sumiyoshi, Hakata Ward, Fukuoka, 812-0018, Japan
Opening Hours
: Mon-Sat, 12PM-2.30PM, 5PM-9PM; Sun, 5.30PM-10PM
Website
|
Facebook
|
Instagram
[P.S. Craving for a halal food adventure in Fukuoka? From now till 15 Sep 2019, book your flight from Singapore to Fukuoka (via Kuala Lumpur) starting from SGD169 (all-in one-way). Travel from now till 31 Mar 2020!]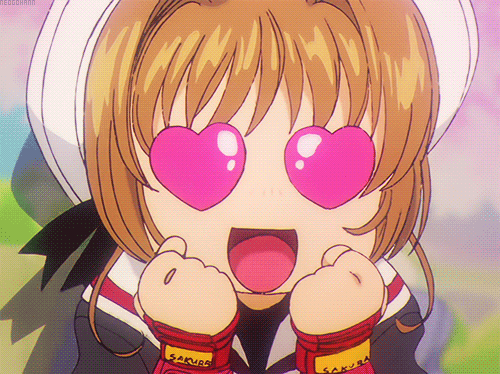 Credit:
Giphy
When planning a getaway to Japan, step away from Tokyo's city vibes and Osaka's glorious street food and discover the picturesque Fukuoka instead. Whether you're exploring the century-old temples or enjoying fresh sushi, Japan's oldest city is a serene paradise that's perfect for a getaway. So
book a flight to Fukuoka with AirAsia
, and it will be the holiday quickie you never knew you needed.
This article is brought to you by AirAsia.