You can always count on Sunway's café scene to amaze us with creative brews and Instagram-worthy décor. This time around, they're shining the spotlight on a brand new bubble tea place. Yes, that's right. Say hello to
2D Café
!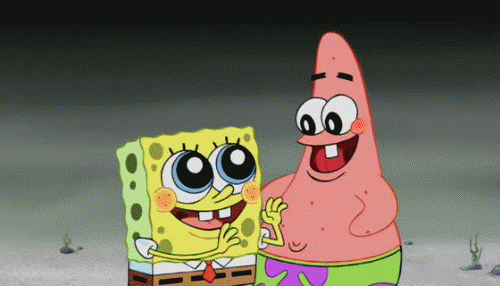 Credit:
Giphy
Situated in Sunway Geo Avenue, exploring this all-white café is like stepping into a comic book. Looking at the pictures alone, 2D Cafe is pretty surreal, and it makes you wonder if the furniture and decor are real (and they are!). You have to be there to see it for yourself!
Credit:
@lafleur.cafe
on Instagram Splashed in Japanese and European aesthetics, follow the hallways that will lead you to different rooms. You can take a bubble bath (and sip your bubble tea) at the onsen area, chat with your friends at the Japanese tatami space, and be a playful student in the classroom. Basically, everything is decorated in the name of fun!
Credit:
@lafleur.cafe
on Instagram
Credit:
@lafleur.cafe
on Instagram While you're here, you'd want to pick up a bottle of their bubble tea to quench your thirst (you know, after running around to snap pictures!?). The bottle is also well-designed to match the 2D concept of this cafe. How cool is that?
Credit:
@mrc_kaizen
on Instagram The café's soft opening is happening as we speak, so head over before the official launch brings in a new crowd! As they say, be there or be square ?
Address
: 2D Cafe, F-03-10, Sunway Geo Avenue, Jalan Lagoon Selatan, Bandar Sunway, Subang Jaya, Selangor
Operating hours
: Daily, 11AM-10PM (operating hours may differ after the official launch)
Halal status
: This café uses Muslim-friendly ingredients