Most people would say that traveling to South Korea can be expensive. We got good news for you, it doesn't have to be that way. Lucky for you, we've done our research on traveling on a budget in Seoul ? So, here's our take on exploring Seoul under RM2045!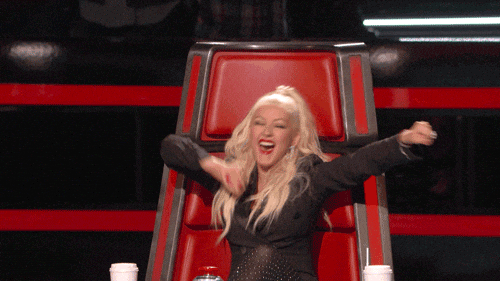 Credit: 

Giphy
[inlinewidget id=34251]
Getting there
Firstly, you need to know when you're heading to Seoul. Would weather be an issue? We all know that the best time to visit Seoul is springtime (March to May), although, it may not necessarily be the cheapest month to get your flight tickets.If you don't mind the weather, you can get your flight tickets for as low as RM633 during summer season (June to August). However, spring season tickets should not set you too far back either. Check skyscanner for flight deals!
Prices are shown in USD
Cost: RM858 per pax
For those residing in Singapore, it is much cheaper to take a flight from Kuala Lumpur as it will only cost you an additional RM169.
#HHWT Tip: Look for flights leaving for Seoul as early as possible. That way, you can roam the city while the sun is up ?
Airport transfer
Get on AREX (Airport Railroad Express Train) to get to your hotel/guesthouse from the airport. AREX will take you from Incheon airport to Seoul station in 43 minutes (nonstop) for only RM29 per person. Feel like saving up another dollar? Get your AREX tickets for RM25 on Klook!
Credit: Wei-Te Wong on Flickr
Where to stay?
Note: Price stated is for the month of March 2018 and for a pax of 2 people.
Seoul has a variety of accommodations that cater to every travellers' need. Be it dormitory, guesthouses, hotel or apartment, it all boils down to how much you're willing to spend on accommodation. The '24 Guesthouse' and 'Ekonomy' guesthouse/hotel chain is something you may want to consider. For an affordable price, their guesthouses offer both comfort and a great location!
Credit: 24Guesthouse Dongdaemun market on Facebook
Cost: From RM109 per night on Agoda (from RM55 per person)
Seoul Dalbit is fuss free and sure to make you gleeful throughout your stay! It's located near Dongdaemun design plaza, which means you can shop till late night, every night!
Credit: Seoul Dalbit guesthouse on Facebook
Cost: From RM185 per night on Agoda (from RM92 per person)
PS: Check out our previous post for more suggestions on Seoul's budget friendly accommodations!
Getting Around
Going around Seoul is not a hard task, especially after you've gotten a grip of the public transport system (which is extremely cheap!). Whether you are taking the bus, subway or taxi, getting a T-money or Seoul City pass would make your journey much easier. All you need to do is purchase them from any convenience store and reload as necessary, and you'll be good to go! Read more here!
Credit: Jon Aslund on Flickr
Cost: From RM12, top up as needed.
#HHWT Tip: Towards the end of your stay, avoid reloading more than RM71 (KRW20 000) so that when you refund unused balance, you may do so at any participating convenience store instead of going to its main office.
Must-visit-places
There are many things to see in Seoul – undoubtedly. The best way to enjoy your holiday while in Seoul is by visiting all the free admission places and benefit from tourist discounts! Here are some of Seoul's must-visit sights that won't break your bank ?
Gyeongbokgung Palace
You simply do not say that you've been to South Korea without visiting their majestic palaces. Visit Gyeongbokgung palace for a little less than RM13 per entry. While you're at it, do catch the royal guard-changing ceremony for free!
Cost: RM13 per person.
Namsan Tower
Namsan Tower is another tourist spot in South Korea that you wouldn't want to miss. Standing tall among lush greens of Namsan Mountain, you can reach the top via cable car or by hiking uphill.
Credit: Yuni AzariaBerjaya Sumut on Facebook
Cost: Cable car (return trip for RM33 per person)
N Observatory Tour (RM29 instead of RM38 on Trazy)
The National Museum of Korea
If you love history and want to know more about Korea, head to their national museum and spend a good few hours there! 
Credit: Republic of Korea on Flickr
Psst, it won't cost you a single cent!
Credits: Republic of Korea on Flickr
Cost: FREE!
Cheonggyecheon Stream
This man-made river caused quite a commotion when it was first built. Years later, it became a hip tourist spot and a popular hanging area for youngsters. Whether it's during the day or late evening, you'll see people strolling around. 
Credit: Pu Wee on Facebook
Cost: FREE!
Bukchon Hanok Village
Whenever I go for holidays, my favourite thing to look out for is stunning architecture (besides delicious local dishes ?). So, if you're like me (or even if you're not) Bukchon Hanok Village is definitely a must visit. Some houses are even open to the public as mini 'museums'! Be on a lookout for that ?
Credit: tasmeen27 on Instagram
Cost: FREE!
Seoul Mosque
Located in Itaewon, Seoul Central Mosque is the first Islamic mosque in South Korea. Whether you're simply visiting or performing your daily prayers, drop by Seoul Central Mosque for a moment to reconnect. 
Congregational prayer during Eidul-Adha
Credit: Republic of Korea on Flickr
Must-do-activities
Holiday on a budget doesn't mean you are restricted to only sightseeing ? Here are some activities you don't want to miss - fret not, it won't burn a hole in your pocket!
[inlinewidget id=34258]
Visit a theme park
While in Korea, let your inner child loose with a trip to the theme park! Be it Lotte world, an indoor Disneyland-like theme park or Everland, a theme park that has something to offer for all ages, you shouldn't miss this golden opportunity. 
Everland is a family-friendly theme park that people of all ages will love. If you're a thrill seeker, do not miss getting on the T-express roller coaster or a realistic haunted house in their horror maze! If you are there for a lazy stroll, visit the Four Seasons garden for an Instagram-worthy picture ?
T-express – Korea's first wooden roller coaster that would make you grip your seats! Credit: Jutawit Malahom on Facebook
Cost: All day pass for RM130 instead of RM202 via Klook!
Lotte World is very popular among youngsters looking for some chill and thrill. Get on the Gyro Drop and Gyro Swing to get your adrenaline pumping! Also, don't forget the Camelot Carousel to bring you back to your childhood days.
Gyro Swing in action! Credit: Teddy Cross on Flickr
As Lotte world is only a few train stops away from Seoul, there's no reason to give this place a miss!
Credit: Xiquinho Silva on Flickr
Cost: RM105 instead of RM194 on Klook
Visit their markets
If theme parks are not your thing, head to their traditional markets to experience local culture and get your hands on some souvenirs. Gwanjang Market is popular among tourist for its wide variety of food and affordable Korean silk!
Credit: Imran Ismail on Facebook
 Visit Noryangjin Market for a variety of fresh seafood – you can also ask them to cook it for you ?
Credit: Chelsea Marie Hicks on Flickr
Cost: Free
Hanbok Experience
The Korea Tourism Organization has made it easy for tourist to try on the hanbok without having to buy one. 
Credit: Republic of Korea on Flickr
Be sure to drop by the KTO HQ for a FREE hanbok experience!
Credit: Oneday Hanbok on Facebook
For more information, check it out here!
Eating on a budget
Thanks to the booming number of Muslim tourists into South Korea, halal food is no longer a rarity with halal restaurants set up all around Seoul. Restaurants may set you back a bit with each meal costing you RM29 to RM63 while street snacks are priced around RM4 to RM16. If you're a light eater, consider sharing meals because the portions are HUGE. 
EID offers a variety of halal Korean dishes like this tender bulgogi, from RM29 to RM42!
Credit: Eid on Facebook
This hot flavourful Soondubu Chigae (Soft-tofu stew) is available everywhere. Opt for seafood option to be safe.
Credit: Kyle Nishioka on Flickr
If you don't mind a bit of splurging (RM169+), head to Yang Good for Halal Korean BBQ ?
Credit: Fariha Suhaimi on Facebook
While in Seoul, don't forget to head to Myeongdong Street for some delicious street snacks! Tteokbokki are rice cakes cooked in a red pepper sauce that'll leave your mouth watering for more. 
Credit: Chris Pople on Flickr
Gyeran-bbang (Egg Bread) is another must try!
Credit: Jon Siegel on Flickr
Deep fried baby crab is a personal favourite because its HOT!
For dessert, try the Bungeoppang (fish-shaped bread), soft serve topped with honeycomb!
PS: Check out our Seoul's Halal Food Guide to get your K-Food fix!
Now, here's the budget breakdown for your 5 days 4 nights trip to Seoul!
Budget Breakdown*
* shopping excluded ?
Note that the prices above are only an estimation and are subject to change. But there you have it, aren't you smiling right now knowing you could spend less than USD500 for that trip to South Korea?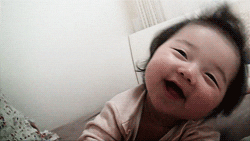 Credit: Giphy
[inlinewidget id=34251] [iframe seamless="seamless" style="border: none; overflow: hidden;" height="450" width="100%" scrolling="no" src="https://pollbuzz.co/frame/1754?type=poll"][/iframe]