Planning for a trip is a daunting task, so really, there's nothing wrong with taking short cuts and peeking at a cheat sheet! After all, that's what a cheat sheet is for – to make things easier! I've been to Japan a few times (and counting, Alhamdulillah!), and while the planning does get easier each time, I still look for insider tips and useful information to make sure that nothing essential is out of my radar.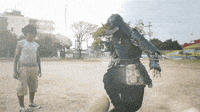 Credit: giphy
So yes, it's only fair that the kind deeds of others that I've benefited from are reciprocated. Here's my take on the ultimate travel cheat sheet in Japan. Let's go!
Credit: @manivanh.fr on Instagram
1. Best Season to Visit
This might sound biased, but I believe that there's no best season to travel to Japan in. Each season has its own charms and attractions that would make your trip memorable!
If you can't make it for the famous cherry blossom season, there are still plenty of great sights for you to enjoy, such as the plum blossom (early February to March). Trees would be green again too, restoring the barren winter landscapes.
August would be sweltering hot, but May to July is the best period to visit Japan, particularly if you're a light traveler who prefers to leave all the thick winter gear at home (like me!). The skies would be clear, and notable flowers such as sunflowers and lavender (in Hokkaido) would be at their peak! Not to mention, daylights are longer, and museums/galleries have extended hours too!
This is easily my favorite season. The reason: kouyou (autumn leaves)! Leaves of all kinds are turned into various shades of brown, yellow and red from late October onwards, turning the country into a mesmerizing golden land everywhere you go.
Being a country with extensive mountain ranges as its skeleton, Japan is blessed with many snow-laden spots. Hokkaido is a winter favorite amongst many for obvious reasons (snow sports, snow festival and just a whole load of snow, really), but Nagano and Niigata are worthy locations too! Nagano was host to the 1998 Winter Olympics, but do you know that Niigata is the setting of the Nobel Laureate Yasunari Kawabata's most well-known work
Yukiguni
(Snow Country)??
2. Must-Visit Cities in Japan (Tokyo, Osaka, Kyoto)
In that order, please.
Tokyo will impress you, and validate your preconceived notions on Japan as a modern, industrialized, sleek and clean country populated by well-behaved citizens of all ages (salarymen, office ladies (OLs), fashionable teenagers and kind elderly people).
Credit: @easilyafanatic on Instagram
Osaka, located to the west of Tokyo, is a city in transition – it's an important economic and commercial hub, but has an irresistible countryside feeling to it. Osaka people are also friendlier than the perpetually overworked and tired Tokyo-ites, and of course, it's a must-visit just for its array of delicious Kansai food (takoyaki, anyone?)
[caption id="attachment_19870" align="alignnone" width="900"]
The beautiful Fushimi Inari Taisha[/caption]
Kyoto is the heart of traditional Japan: think countless shrines, traditional machiya (shophouses), chaya (teahouses), women in kimono, traditional snacks and sweets. So that's why even though it's filled to the brim with visitors, it's an essential experience for every traveler, old and new, in Japan.
Need help sorting out the details? Check out our 
10D9N Tokyo-Kyoto-Osaka itinerary
!
3. Panoramic Sights Worth Traveling For
These sights have been around for centuries, well at least up to 1643, when scholar Hayashi Gaho grouped them as the Nihon Sankei, or three most panoramic views of Japan. Why not make your own pilgrimage to each site and judge them for yourselves??
Torii at Miyajima Island – The only site that I've been to (twice!); the red gate (torii) leading to Itsukushima Shrine warmly welcomes visitors to the sacred island just off the coast from Hiroshima
Credit: @tsai_don on Instagram
Credit: @thanisa_n on Instagram
Matsushima – Literally meaning "pine islands", Matsushima is exactly that: a constellation of 260 small rock islands covered in pines. Erosion has different effects on each, so it's a sight to behold!
Need more inspiration? Here are
our picks of 15 places in Hokkaido that are bound to take your breath away
and
surreal, fairytale-like spots all over Japan
to consider for your trip!
4. The Best Accommodation Type to Stay At
 Credit: @lauraneilneil on Instagram
This is the authentic Japanese experience at its finest, especially if your inn comes with an
onsen
(hot spring bath). It would be an expensive stay, but think of the novelty of strolling around town in a yukata and immersing yourself in the hot spring pool (even better if it's an outdoor one) before sitting down for an elaborate multi-course kaiseki dinner. #takemetherenowplease
Credit: @wanyususui on Instagram
Traditional-styled guesthouse
Credit: @moryaya on Instagram
If your budget doesn't permit a stay in a
ryokan
, the next best thing would be a traditional styled guesthouse. Most operate in renovated old Japanese houses, so you'll still be able to experience sleeping on a futon, chilling on the engawa (long veranda surrounding the outer wall of the house) and enjoying your green tea while overlooking the establishment's tsubo-niwa (courtyard garden).
Japan redefines what backpackers' hostels mean – most come with specific themes and designs with immaculate interior designs that would put even hotels to shame.
[P.S. Travelling to Tokyo soon? Check out these 12 charming accommodations for all types of travelers!]
5. Must-Try Local, Everyday Dishes
Can't tell the differences between udon, soba and ramen? Why not try them all, and discover their unique textures and specially prepared broths for yourselves? Don't forget the toppings too – I absolutely love anything tempura with my soba/udon, and the soft-boiled egg (ontama) with my ramen!
Note:
Some noodle shops use
mirin
(alcohol) in their broth, so please inquire before dining.
My favourite kind of Japanese food; it comes with a bowl of rice, miso soup, side dishes, pickled vegetables called tsukemono and the star – the main dish. The main dish could be anything – from grilled fish to tempura to fresh sashimi. It's what the locals eat, and is so fulfilling! The basic ingredients of miso soup is Muslim-friendly, however alcohol could be used as additives. I strongly advise checking with the restaurant before ordering.
Credit: mama hiro on Flickr
Japanese sweets are on a whole different level compared to other typical sugar-laden snacks. They are usually mochi (rice cake) based, and are filled with sweet beans and seasonal fruits. My favorite is sakura mochi, which can be found even when cherry blossom is not in season. It's pink, filled with red bean paste and is wrapped with a pickled sakura leaf. The sweet and sour sticky goodness would send your taste buds dancing! I'd like to caution that while most Japanese cuisines are Muslim-friendly, please consume them at your own discretion.
[P.S. Still not sure what to try? Check out our compilation of halal/Muslim-friendly eateries in major Japanese cities!]
6. The Best Local Experiences
When in Japan, do as the Japanese do?
Visit a temple/shrine: Go for the architecture, history and observe the spiritual side of the local residents. At some temples, there are night-market-like food stalls too, so feast away on the street food! Most are FREE, with heritage sites usually charging a small entrance fee into the main buildings.
(Window)-shopping in a shoutengai: Shoutengai is a sheltered marketplace that could span a few blocks long and is packed with small shops selling food, clothes and local wares. It's where the locals shop, and definitely worth a stroll or two. With no obligations to buy anything, this is definitely a great FREE way to take in the everyday sights of Japan!
Have breakfast like a king in a fish market: If the city you're traveling to has a local fish market, then start your day early with seafood-laden rice bowl or even a tray of sushi! But if it's too early for such a feast for you, try other options like the tuna fishcake in Tsukiji Market!
Coffee break in a kissaten – Kissaten is a Japanese-styled coffee shop that serves dark roast coffee and light meals in a nostalgically decorated premise. The coffee, brewed using dark roasted beans, is an acquired taste but anyone who walks into a kissaten would definitely fall in love with the atmosphere. For a start, let us entice you with Satei Hato, a kissaten in Shibuya ☕️
Walk everywhere, and take the trains when you can't.
For more local experiences, consider these from our
10 totally authentic experiences you didn't know you could try in Japan
!
7. Unique Landmarks To Validate Your Japan Trip
It's tough to pick just one (I could give you at least five for each city), but these are the most representative of each city:
Credit: @iamnursejake on Instagram
Tokyo: Tokyo Skytree. It's the tallest structure in Tokyo. Need I say more??
Osaka: Glico Man Sign. A resident of Dotonbori for over seven decades, this retro advertisement board, which is lighted up in bright, colourful neon lights at night, is an iconic landmark of the city. It's a sign that declaring that you've made it to Osaka!
Hiroshima: Atomic Dome. It's the skeletal remains of one of the major buildings in Hiroshima that was bombed when the first nuclear bomb in history was used on Aug 6, 1945. The dome is still standing as a reminder of the harmful effects of nuclear arms. Take a humbling walk into history and be in the shadow of an important remnant from Japan's tragic past.
Credit: @taichan_traveler on Instagram
Sapporo: Sapporo TV Tower. The tallest structure in Sapporo and a pretty one at that too! The vermillion coloured structure perfectly contrasts the greens of Odori Park in the summer and the thick white snow in winter!
Kyoto: Kinkakuji (Golden Pavillion). It is coated in pure gold. Yes, you heard me right. Pure. Gold. That aside, it's also a historical Zen Buddhist temple in Tokyo, with a garden that has many charming spots. My favorite is the one across the pond from Kinkakuji, where you can clearly see the building's reflection in the water. In summer, there are Japanese purple irises by the lake!
8. The Best Observatory Towers For A Bird's Eye View
Personally, seeing the city from a high structure is an essential Japanese experience. It's both romantic and a novelty. So head up to:
Tokyo: Tokyo Metropolitan Government Building – it's FREE!
Osaka: Umeda Sky Building – You'll have a 360 degree view of the city
Kyoto: Kyoto Tower – It's conveniently located just in front of the Kyoto Station
Sapporo: JR Tower – It's connected to Sapporo station
Credit: @floating.world on Instagram
Hakodate: Mount Hakodate, because the view of the city from here is said to be worth a million dollars!
 9. Must-see Museums
History buffs and art lovers shouldn't pass up these amazing museums. Other travelers could take this opportunity to get cultured too!
Tokyo: Tokyo National Museum – It comprises of several HUGE galleries but for your first visit, my advice is to stick to the Honkan (Japanese Gallery), where Japanese history is explained through art and cultural artifacts.
Kyoto: Kyoto National Museum – On my first attempt to enter, the waiting time was 2 hours, so get in the queue early! Take your time to admire the new Heisei Chishinkan wing, a minimalist architectural gem designed by Yoshio Taniguchi.
Osaka: Osaka Castle Museum – It's a great place to learn about the powerful Tokugawa shogunate and Japanese history. Not to mention, the views from its observatory tower are breathtaking, particularly in spring?
10. Essential Japanese Souvenirs
Japanese snacks make the best souvenirs! Besides, bringing home the taste of Japan and sharing it with your loved ones is better than lugging things around, right??
Credit: @ieldoradoi on Instagram
Yatsuhashi is a famous Kyoto specialty, and I like to purchase it from confectioneries located on the hills of Kiyomizu Temple. Consisting of two parts – the skin is made from glutinous rice flour while its sweet filling could be adzuki (red bean) paste or modern derivatives such as custard and chocolate. It's such a delicate delicacy, showcasing the fine Japanese attention to details in every piece!
Credit: @geordie_gaikokujin on Instagram
Kibi dango originates from Okayama and there's a legend attached to it. Made from sticky rice flour and sugar, it was the provision carried by Momotaro, a local legend, on his quest to defeat the ogre Ura. I don't know whether its true, but one thing's for sure, this bite-sized snack is addictive!
Credit: klm on Flickr
Daifuku is another sticky rice flour based snack. Instead from the usual mochi with traditional azuki as filling, daifuku can also be stuffed with fresh fruits, such as ichigo (strawberry) daifuku! Expect a burst of fresh, tart sweetness when you bite into the seemingly plain mochi. Oishii!
For more souvenir ideas, also consider these
halal/Muslim friendly snacks
we've compiled for you! We always strive to be accurate as possible but I'd like to caution that while the ones we recommended are Muslim-friendly, please consume them at your own discretion. So how's that for a cheat sheet? Hope all the essentials have been covered – and if not, drop me a comment or two on what you'd like to know more about. Have fun in Japan!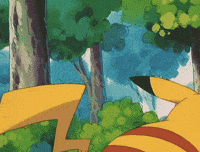 Credit: giphy
[iframe seamless="seamless" style="border: none; overflow: hidden;width:100%" height="450" scrolling="no" src="https://pollbuzz.co/frame/1277?type=poll"][/iframe]
Tags:japantravel-guide