Blessed with dramatic snow-capped mountains, picturesque little villages and seemingly endless green fields, Switzerland is definitely one of those evergreen destinations that'll always be on our travel bucket lists.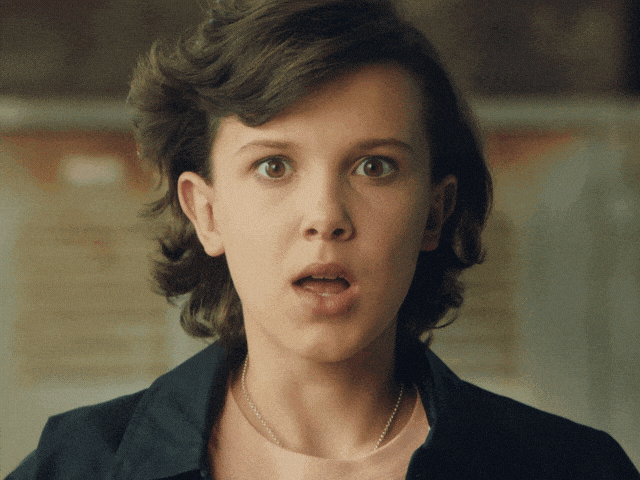 Credit: Giphy
We know we're not the only ones here who think that one trip wouldn't be enough to capture its full beauty: there's simply so much to see, so much to do, and so many sights to be awed by! Considering that it's also one of the most expensive countries in the world to visit, planning which sights to visit on your first trip there and how to fit it all into a specific time frame is enough to give anyone a headache. No worries, though: we've already come up with a full 7D6N Switzerland itinerary to make your life easier ? For more budget-friendly Switzerland suggestions,
check out our tips here
!
Getting from Zurich Airport to Zurich city centre
Most travellers to Switzerland fly in via Zurich, so you'll be glad to know that Zurich Airport is only a short 10-15 minute train ride away from Zurich's city centre!
To get there, head to Zurich's Airport Centre and buy a ticket to Zurich HB (6.80 CHF per person) from the automated ticketing machine. Then proceed to platforms 3 & 4: all trains leaving from these platforms will take you Zurich HB, which is the city centre. From Zurich HB, you can take the public trams to just about anywhere in the city: it's a short 5-minute tram ride to the city's Altstadt (Old Town), which makes it super convenient!
Transport in Switzerland
Transport often takes up a huge portion of travel expenses, especially in Switzerland, so if you're planning to see and do as much as you can here on your trip, getting the
Swiss Travel Pass
will save you a huge chunk of money on transport! The Swiss equivalent of the Japan Rail Pass (except packed with more benefits!) it's available as 3, 4, 8 or 15-day passes, and gives you unlimited rides on Switzerland's trains, buses and boats, as well as discounts on panoramic train rides and mountain excursions, AND free entry to museums nationwide. Be sure to calculate the total cost of your individual transport rides and compare it to the price of a Swiss Travel Pass!
Use the official SBB website
to get the cheapest rail ticket prices available ?
#HHWT Tip: 
Some Swiss cities, like Bern and Geneva, provide tourists who are staying overnight with free city-wide transport passes that grant you unlimited access to the city's public transport networks. Remember to check with your hotel/host in advance so they can prepare it for you beforehand!
Zurich
Day 1
Admire the bird's eye-view of Zurich from Uetliberg Mountain (2h)
Credit: @allie.nicodemo on Instagram
Gorgeous throughout all the seasons of the year, Uetliberg is a popular mountain retreat for the Zurich locals and adventure-lovers looking for a spot of hiking, biking and more!
To get here, take the S10 train from Zurich HB to Uetliberg, which will only take 20 minutes.
Have a Lunch at Mohini Restaurant (1h)
Head back down to Zurich HB and take a 5-minute tram ride to Mohini, a vegetarian restaurant which only uses 100% organic produce!
Sink your teeth into their Muslim-friendly lemon basmati rice or their savoury eggplant pakoras ?
Credit: Restaurant Mohini on Facebook
Disclaimer: The food here is vegetarian and Muslim-friendly, but alcohol is served, so do dine at your own discretion!
Explore the photogenic pedestrian streets of Zurich's Altstadt (Old Town) (2 - 3h)
A short 5-7 min tram ride from Zurich HB, be sure to check out Niederdorf within the Altstadt, where you'll find lots of boutique shops, cafes and bakeries with quaint decorations and gorgeous window displays.
Have a cozy dinner at the Rathausbrucke kebab stall near the Altstadt (30min)
Sink your teeth into the sumptuous doner kebap here (10 CHF)
Day 2
Explore the picturesque Swiss village of Rapperswil-Kona just outside of Zurich (2h - 3h)
To get to Rapperswil, hop onto a Lake Zurich boat cruise (free with the Swiss Travel Pass), which takes 2 hours, or take a 30-min train ride from Zurich HB
Boat cruises don't operate in winter, so check in advance before you make your plans!
Walk up to the 13-century Schloss Rapperswil castle to take in the awesome views of the village skyline against the backdrop of the Swiss mountains
Lunch at New Point Restaurant (Limmatstrasse) near Zurich HB (1h)
Savour the best Turkish kofte (meatballs) in town for lunch here, just a a 3-min tram ride away from Zurich HB
Note: Staff here have verbally confirmed with us that their food is halal ?
Go window shopping at Bahnhofstrasse, the most expensive shopping street in the world (1h)
Treat yourself to some Swiss luxury watches from brands like TAG Heuer and Patek Philippe
Start from Zurich HB and make your way slowly down to the end of Bahnhofstrasse: mega-brands like H&M are situated closer to Zurich HB, while the more expensive stores are located further down the street
Pamper your tastebuds with the best Swiss chocolate in town at Confiserie Sprungli (30mins - 1h)
Zurich's oldest chocolatier (established 1836!) is conveniently situated towards the end of Bahnhofstrasse.
None of their products contains gelatin, and the ones with alcohol are clearly marked. Ask the friendly staff here to help you out if you're not sure ?
Their signature creation, the luxemburgerli, are an absolute must-try! Alternatively, treat yourself to a proper tea-time at the in-house cafe on the second floor: the hot chocolate here is also one of the best in the city ?
Have a super-healthy dinner at Hiltl, the oldest vegetarian restaurant in the world (1h - 2h)
Located a short 5-min walk from Sprungli, Hiltl has been around since 1898 and are famous for their vegetarian buffet, which has offerings like Singaporean Noodles and Tandoori Schnitzel.
The buffet here is pay-per-weight (4.50 CHF per 100g), but a la carte dining is also available if you'd rather choose straight from the menu!
Accommodation: Airbnb in the Altstadt
The picture-perfect Altstadt makes a great place to stay the night, especially since it's so conveniently located! There are plenty of hotels in the area, but if you're looking for a more affordable option, go for an airbnb instead ?
This airbnb that we stayed in was located in a quiet street in the Altstadt, just across a bakery, and a short 5-min walk away from the Rathausbrucke halal kebab stall nearby.
Lucerne
Wake up bright and early to catch the train into Lucern from Zurich HB first thing in the morning--the ride only takes about 45 mins, and there are plenty of bakeries and breakfast corners at Zurich HB to grab a quick bite.
Day 3
Cross Lucerne's two historic wooden bridges, the Kapellbrucke and Spreuerbrucke (1h - 2h)
Every city has its own icon, and for it's Lucerne it's these two ancient covered wooden footbridges which have been around for centuries
Both bridges are within walking distance to one another, with Kapellbrucke located less than 5 minutes' walk from the Lucern Main Train Station

Take your time to appreciate the 17th-century triangular paintings in the roofs of each bridge--they were initially meant to tell a story, but most have been taken down since then because of decay and damage.
If you're here on a Saturday, be sure to check out the local market stretching between the two bridges for a taste of Lucerne's local culture!
Make a day trip up to Mount Titlis for some unforgettably stunning mountain scenery (6h - 7h)
Step onto the world's first revolving aerial cableway, and enjoy the breathtaking scenery that greets you as you're taken up to the peak ?
The bus ride from Lucerne to the base of Mount Titlis will take about an hour. Be sure to buy your tickets in advance. especially if you're visiting in summer.
Have lunch above the clouds at Panorama Restaurant on Mount Titlis (1h)
Sink your teeth into some sumptuous halal food while you admire the 360 views of Mount Titlis all around you!
Make your group reservation at least 1 week in advance so the restaurant can prepare the halal food for you in advance (24 CHF per per person.)
Brave Titlis Cliff Walk, the highest suspension bridge in Europe (20mins - 30mins)
Conquer your fear of heights 3000m above sea level on this narrow pedestrian bridge

On a clear day, you can see the deep glacier below you, but the real treat is the view awaiting you at the end of the bridge--trust us, its unreal beauty is unlike any other you've ever seen.

Spend the rest of the time frolicking in the eternal snow at Mount Titlis, take a ride on the Ice Flyer, or slide down the snow slide in the Glacier Park
Not of all these attractions will be open if you're visiting during winter, so look it up beforehand!
Warm yourself up with some steaming Masala Chai at the Spice Bistro (30mins)
Sip on their authentic Masala Chai or go for some Hot Chocolate or Coffee
If you're feeling famished after enduring the freezing cold, the chicken here is halal so it's perfect to refuel yourself ?
Accommodation in Lucerne: Hotel Krone Apartments in Lucerne Altstadt
Conveniently situated in the main square within the Lucerne Altstadt, these uber-spacious apartments feature modern interiors and a fully equipped kitchenette, AND an included breakfast ?
Day 4
Stroll around Lucerne's Altstadt to admire the beautiful multi-coloured murals on the buildings here (2h)
Each Altstadt in Switzerland has a different feel to it. Where Zurich's Altstadt is quaint and predominantly pastel-hued, Lucerne's Altstadt is more vibrant and crowded
You'll find several mid-range clothing stores scattered around the Altstadt, in case you're wondering if there's any affordable shopping spots in Switzerland ?
Cruise leisurely along Lake Lucerne for some splendid views of the surrounding scenery (1h)
Hop onto a cruise boat on Lake Lucerne and soak in the jaw-dropping views of the mountains near Lucerne, include its landmark mountain, Mount Pilatus
Regular cruiseboat rides will only take an hour, but it's also possible to make day trips and excursions to the surrounding mountains (like Mount Pilatus and Mount Rigi) via boat.
Remember to check the boat schedules in advance here so you can plan your time accordingly!
Lunch at Little Istanbul inside Lucerne Main Train Station (30mins)
Grab a quick bite to refuel yourself before resuming your sightseeing for the day at this halal Turkish eatery in the basement of Lucerne Main Train Station
We've personally verified with the staff that it's halal, and no alcohol is served here, so no need to worry ?
Enjoy the scenic train ride from Lucerne to Interlaken via the Golden Pass Line (1h)
Kick off the next leg of your trip with a panoramic train ride from Lucerne to Interlaken on the Golden Pass Line. Did you know that Interlaken is one of the most Muslim-friendly Swiss towns? We were so excited to finally get a chance to go! ?
From the sparkling waters of the lakes to the towering behemoths of the mountains and the humble Swiss houses dotting the landscape, the views from this train ride will astound you unlike any other regardless of which season you're visiting in!
Credit: @gyokushan on Instagram
The train will take you from Lucerne to Interlaken Ost: sit on the left side of the train for the best views!
Seats for the Golden Pass Line have to be booked in advance, even if you have the Swiss Travel Pass.
Take a half day trip to the Harder Kulm lookout point and be astounded by the dramatic views of Interlaken from above (2h - 3h)
Once you've reached Interlaken Ost station, hop onto the nearby funicular to travel up to the Harder Kulm vantage point (it's just an 8-minute ride!)
Credit: lin Judy on Flickr
With spectacular overhead views of Lake Brienz to the left, Lake Thun to the right, and the town of Interlaken in the middle, this is guaranteed to be one of the most breathtaking views you've ever had ?
If you're visiting during winter, bear in mind that Harder Kulm is closed for some time during the winter months, so check in advance before making plans!
Dinner at Harder Kulm Panoramic Restaurant (1h)
For the perfect end to the day, tuck into a delectable dinner at the Harder Kulm Panoramic Restaurant, which has a halal menu and uses halal-certified meat ?
Credit: SwissVoyages on Facebook
Accommodation at Interlaken: Airbnb at Unterseen, near Interlaken West
While most trains enter Interlaken through Interlaken Ost station, Interlaken West offers the most halal and Muslim-friendly options we came across throughout our trip. There are at least 4 or 5 halal eateries situated near to one another just outside Interlaken West station!
Unterseen is a quiet neighbourhood situated a 5-7 min walk from Interlaken West station, and most accommodations you stay in here will give you a view of the nearby Swiss Alps from your room window ?
Interlaken
Day 5: Jungfrau region
Wander around the Swiss village of Lauterbrunnen (2h)
Set aside an entire day to explore Jungfraujoch and the gorgeous sights you'll catch along the way, starting with Lauterbrunnen, a picture-perfect Swiss village along the train route up to Jungfraujoch
Credit: Noel Reynolds on Flickr
Nestled within a valley and in between towering cliffs, Lauterbrunnen looks every bit like the quintessential Swiss village that immediately comes to mind when you think of Switzerland.
Walk past enchanting wooden Swiss houses and vast fields to catch a glimpse of the stunning Staubbach Falls here!
Take in the unhindered views of the three mountain peaks nearby at Jungfraujoch Sphinx Observatory (30mins - 1h)
One of the world's highest observatories and the second highest observatory in Switzerland, the views of the Jungfrau, Monch and Eiger peaks nearby from the open-air deck will completely blow you away!
Be floored by the surreal views of the Aletsch Glacier from the Jungfraujoch Plateau (3o mins)
Offering some absolutely spectacular views of the glacier blanketed in thick layers of fresh, untouched snow all year round, just being at the Jungfraujoch Plateau will leave you incredibly humbled by the majesty of Jungfraujoch itself ?
It gets especially windy here compared to elsewhere on Jungfraujoch, so be sure to bundle up as much as you can to stay warm!
Lunch at Restaurant Aletsch Self-Service (30 mins - 1h)
Fill your tummy with the halal curry chicken meal available here while you continue to take in the sweeping views of the Aletsch Glacier right outside the window.
Take a leisurely walk through the tranquil scenic Swiss village of Grindelwald (1h)
Stop by Grindelwald on the train route down from Jungfraujoch and have a quiet walk along the village's quiet streets, set against the backdrop of the grand cliffs flanking the village
Credit: Thomas Wenger on Flickr
In the winter, Grindelwald transforms into a winter wonderland and a hot favourite ski resort destination because of its relatively affordable accommodation compared to other mountain resorts
Dinner at Kashmir Restaurant, Interlaken West Station (1h)
Wrap up the day with some delectable Kashmiri cuisine at this small Muslim-owned eatery located just opposite Interlaken West station. We couldn't get enough of the butter chicken here!
Day 6
Explore Brienz and its brilliant turquoise Lake Brienz on foot (2h)
The name "Interlaken" translates directly into "between lakes", so no visit to Interlaken would be complete without exploring Lake Brienz and Lake Thun on either side of the town!
Take a cruise from Interlaken Ost to Brienz to really soak in the tranquil scenes of the lake

Cruises on the lakes don't operate in winter, so if you'll be visiting at this time, it's best to take a 20-minute train ride from Interlaken West to Brienz.
Brienz is also known as "The Wood Carving Village", so don't be surprised to find some amusing life-sized wooden statues lining the walkway along Lake Brienz ?
Brienz Old Town
Walk along Lake Brienz till you reach Brienz Old Town, which is filled with rustic old Swiss wooden houses where people still live in today.
Credit: @swissmonamour on Instagram
Drop by the Huggler Wood Carving shop to get some take-home souvenirs of Brienz's signature wooden carvings
Hop onto the Brienzer Rothorn Cog Railway and admire the awesome views of Brienz from above (1h)
Step aboard the 126-year-old steam train and trundle through valleys and past gorgeous vistas (with views of almost 700 peaks along the way!)
Credit: Switzerland. get natural. on Facebook
The Brienz Rothorn Railway station is conveniently located just behind the Brienz train station, so no need to worry about navigating your way here ?
Savour some homely halal South Asian cuisine for lunch at Restaurant Shalimar, Interlaken Ost
Drop by Restaurant Shalimar, a halal Indian-Pakistani eatery just a 3-minute walk down the road from Interlaken Ost, and sink your teeth into their irresistible dishes (especially the briyani!)
Go on a cruise of Lake Thun and spot the many castles lining the lakeside (1h)
Cruises of Lake Thun depart from Interlaken Ost, so make your way to the dock here after your hearty lunch and hop aboard.
Credit: Murray Foubister on Flickr
Brienz often gets most of the spotlight when it comes to the two lakes, but Lake Thun hides is own charms you won't want to miss, like the five different castles that line the lake which provides some great photo opportunities!
Dinner at Bruno's Pizza, Interlaken West
To round off a splendid day, head back to Interlaken West station and buy some takeaway dinner from Bruno's Pizza right beside the station so you can feast from the comfort of your accommodation later at night ?
Do some souvenir shopping on Hoheweg, the main avenue nearby: you might want to check out Laderach, a Swiss chocolatier which offers Muslim-friendly, gelatin-free sweet treats. Ask the staff to help point out to you which ones have alcohol and which ones don't!
Bern
Catch the morning train from Interlaken West to Interlaken Ost, then another train ride from Interlaken Ost to Bern, which will take about an hour. If you didn't have time to visit Lake Thun in Interlaken, the train from Interlaken to Bern passes by Lake Thun as well!
From Bern train station, Bern's UNESCO World Heritage-listed Altstadt is just a 7-minute tram ride away, though it's best explored on foot
Day 7
Take a tour of the 13th-century Bern Zytglogge (1h)
Be fascinated by the clock tower's complex gear mechanisms that have stood the test of time and still work today despite having been installed centuries ago.
Guided tours of the Zytglogge only run from May to October and have to be booked in advance, so do plan accordingly!
Credit: Pedro on Flickr
The Zytglogge chimes every hour, so time your visit just right to make sure you get to join the small crowd that always gathers here each hour to catch the quaint mechanisms at work when the clock chimes.
Wander around the sandstone buildings of the Bern Altstadt (2h)
Travel back in time as you explore the myriad winding streets and alleyways twisting through the Bern Old Town
The entire Old Town itself looks as though it's been frozen in time, so it's no wonder that it's been included as a UNESCO World Heritage Site
Credit: Guido Gloor Modjib on Flickr
Explore more than 6 kilometres' worth of shopping arcades filled with antique stores, vintage bookstores, and vintage toystores
Check out the 11 decorative public fountains scattered across the Old Town: Bern is known as the City of Fountains (and yes, the water is safe to drink from!)
Visit Switzerland's tallest cathedral, the Bern Munster (1h - 2h)
Built in the 14th century, the Bern Munster church tower rises up high above the rest of the buildings in the Old Town and offers some commanding views of the surrounding area
Alternatively, head to the garden just behind the Bern Munster for some gorgeous views of the old buildings below and the gushing Aare River nearby
Pop by the vintage tearoom at the edge of the garden if you're looking to have some tea with a view!
Lunch at Restaurant Shalimar, Bern
Head over to Restaurant Shalimar along Spitalgasse in the Altstadt and dig into their authentic Indian and Pakistani cuisine for your final meal in Switzerland ?
Get some last-minute souvenir shopping in at MyMuesli and Laderach
Need some quick souvenirs for your loved ones back home? Swing by MyMuesli and Laderach in the Altstadt and fill those arms with as many goodies as you can!
Bern to Zurich Airport
Catch the tram from the Altstadt back to the Bern Main Train Station and take a connecting train back to Zurich, which will only take you an hour.
If you still can't get enough of those souvenirs, there's a Sprungli outlet you can buy Swiss chocolates from here too!
Switzerland truly is a country with never-ending scenery throughout the year, so regardless of which season you visit in, you're guaranteed to be left absolutely spellbound and completely head-over-heels with its surreal beauty ? There's no time to lose: start planning your Swiss trip now!