[Updated 12 July 2019]
Why spend money when you can save it without compromising on fun? Korea may not be the first country to come to mind for budget travel but with these travel tips, it's definitely possible! So hang on tight because this is going to be one really comprehensive guide. (And all you'll need for your next trip to Seoul)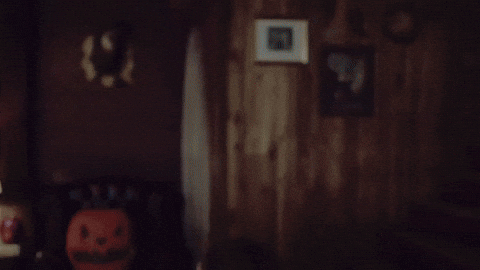 Credit: Giphy
Transport
We've covered how you can get your cheap air tickets previously, but getting around a foreign country can be one of the most confusing things to figure out, especially if you don't even speak the language. So let us simplify it for you!
1. Get A T-Money

Credit: @harurukorea on Instagram
First piece of advice for anyone travelling to Seoul, or South Korea? Get your T-Money card because you're going to need it on most transportation in Seoul and other major cities in Korea such as Busan. It's a pre-loaded card that allows you to take public transportation at a slightly lower fare than if you get the one-time pass. Think Oyster card in London or Octopus card in Hong Kong.
Credit: @j_almu on Instagram
And if you're on a budget, forget the fanciful Hello Kitty, Rilakkuma designs (way more expensive) and just get a plain ole trusty card! They cost ₩2,500 and you'll have to top up the card as it doesn't come pre-loaded. You can also easily top-up your card at the train stations or most convenience stores, so that's handy!
#HHWT Tip: You can keep your T-Money for a trip in the near future as there's no expiry date! But if you don't think you'll be returning (really?!), don't forget to get a refund for your T-money at any major convenience stores – GS 25, 7-Eleven, Mini Stop, etc.
2. Plan, plan and plan some more
Credit: giphy
Like with any other country, it's always good to plan in advance so you don't waste your cash on taking the train for two stops only to realize that you could have walked there or that you alighted at the wrong station. Yes, it happens. We're speaking from experience.
If you're more of the 'wing-it' type, we suggest to at least peg your location for the day to a particular area/train station and explore from there.
3. Download the Free Subway Korea App
This comes in extra handy as the Korean train system can be pretty complex (especially if this is your first visit) with more than 10 different exits for certain stations.
The Subway Korea app displays the station names in both English and Hangul and allows you to plan your train route, providing the fastest route, route with least transfers and estimated fare.
4. Walking
Credit: giphy
But of course, the best way to save money is to explore the city on foot. No, we don't mean to skip public transport altogether but certain areas can be covered in a day simply by walking.
#HHWT Tip: If you want to visit the Hongdae area, put on your walking shoes and conquer Hongdae, Sinchon and Ewha in a day because they're all in the same area!
5. Taxis
Credit: @topijeun on Instagram
If you absolutely have to take a cab (Late night shopping at Dongdaemun? We've been there.), here's one tip – avoid black cabs. Their ways run higher than the usual taxis, especially for longer distances. It's also good to have the Korean address with you to avoid any miscommunication!
Accommodation
6. Guesthouse/Hostels
Credit: Agoda
Guesthouses or hostels have always been our go-to choice for accommodation in Seoul, especially if you're travelling with a group of friends. They're very prevalent around Seoul, especially in prime locations such as Hongdae (Hongik Univ Stn). Our personal favourite location would be Hyehwa, which is also a university area and extremely convenient to get around but isn't as crowded with tourists as the other more well-known areas.
Credit: EID Guesthouse on Facebook
If you're looking for a muslim-friendly guesthouse, you can also check out EID guesthouse in Itaewon. Yes, that means you can easily visit their restaurant for your halal Korean food fix too. 
[Also Read: 7 Halal Korean Dishes You Have To Try at Eid Restaurant]
#HHWT Tip: If you're travelling with your family, or want more privacy, guesthouses do provide private rooms as well, at a higher rate.
7. Airbnb
Credit: airbnb
Airbnb is an awesome budget choice for certain countries like London or even Japan. But for Korea, you'll have to do some serious searching and choose wisely as there are hostels posting their rooms up on the site. The apartments are also not necessarily cheaper than guesthouses. Not to worry, you can still find some occasional gems, especially if you want to experience staying in a traditional Korean house!
Attractions
Even though most attractions in Korea aren't free, there's still plenty to do around the city that won't cost a dime! We've covered a whole list of free things to see and do in Seoul (near halal food) but here are some additional tips to save your moolah.
8. Visiting Namsan? Skip the cable cars.
Credit: @yj.p on Instagram
Going up the Namsan (or N Seoul) Tower isn't free but you can save some bucks by skipping the cable car! The tower is accessible by foot or shuttle buses, picking up from major stations such as Myeongdong and Seoul Station.
#HHWT Tip: You only have to pay for the observatory, the park and taking photos around the love locks are totally free.
9. Go on a free English tour at Gyeongbukgung and Changdeokgung
Credit: usbhero on Instagram
We made the rookie mistake of visiting one of the palaces in Seoul without a tour guide while the palaces were absolutely gorgeous, we got bored pretty quickly.
Credit: @zakrutnaia_ki on Instagram
Palaces, they all look the same, right? Well, not quite. It was an entirely different and fascinating experience to walk the palace grounds with a Korean guide explaining bits and pieces of Korea's rich history to us!
Credit: @k_kiwi_t on Instagram
Did you know that visiting the famous Gyeongbukgung palace is one of the 11 unforgettable experiences in Seoul for every solo Muslimah traveller? It's truly an experience unlike any other!
Gyeongbukgung – Tours at 11am, 1.30pm and 3.30pm
Changdeokgung – Tours at 10.30am and 2.30pm
Note: You'll need to purchase the entrance ticket to the palaces.
Shopping
Korea is pretty much every shopaholic's dream come true, and it's pretty awesome for budget shopping too! Besides budget shopping, here are more tips to stretch your dollar on your shopping trip.
10. Tax Refund
Credit: Ezaad Dollah on Facebook
If you're planning on spending more than ₩30,000 in departmental stores, chain fashion boutiques or in makeup outlets, don't forget to get your tax refund form which you can then claim at the airport! Be on the lookout for these two signs in stores.
#HHWT Tip: Always PLAN your purchases especially for beauty products. It's easy to get carried away with impulse purchases. Browse the selection, do your research, then make a bulk purchase to get your tax refund (and free samples – see point 3)!
11. Discount Coupons
Credit: sellyourseoul on Flickr
Visit Korea provides discount coupons for a whole array of different shops and brands – but do note that you'll have to print them out and they expire within a few months. The current batch expires by end Feb, so do check the site for updates! You can get them here and there's even a special discount booklet for Muslim travellers!
12. Haggling for a lower price
If you're heading to Dongdaemun and planning to buy 3 items or more from the same shop, don't forget to unleash your bargaining king/queen. If you can't speak Korean, don't worry. Download our free Korean phrasebook and use a calculator to communicate with the shop owners! Check out where to shop in Dongdaemun in our ultimate Korea shopping guide!
13. Samples and freebies just by entering the store
Credit: OOTD by Nikki & Kate
Those familiar with purchasing Korean cosmetics would probably already know this – the sale girls (especially in Myeongdong) will tempt you to enter their cosmetic stores with freebies ranging from a free mask or cotton pads. And yes, you can keep these even if you don't purchase anything! (Our writers never had to bring any cotton pads when we travel to Seoul…). If you're planning to stock up on cleansers and moisturisers, we also shared 9 popular Muslim-friendly Korean beauty essentials for your Seoul shopping spree!
#HHWT Tip: In the case that you do make a purchase, you'll also get free samples to try their other products. The more you purchase, the more you'll get!
14. Summer Sales

Credit: business korea
Our favourite seasons for visiting Korea are definitely spring/autumn but one great incentive for visiting in summer? The awesome summer sales! Perhaps it's time to plan a trip in 2016…
#HHWT Tip: The dates vary year to year but they're often during July to August.
[P.S. Shopping for souvenirs? Check out 13 Muslim-friendly souvenirs to buy in Seoul (and where to find them!)] 
Food
15. Grab your cuppa at a neighbourhood cafe and have it to-go
Café-hopping can be pricey in Korea, so instead of visiting the chain cafes such as Caffe Bene, Dal.Komm Coffee, A Twosome Place, etc, look out for smaller cafes in the neighbourhood.
Koreans love their coffee, so you can be assured that these neighborhood cafes will also be able to serve up a decent cup of coffee! Coffee at a chain cafe may cost around ₩5,000 or more but an Americano at a neighbourhood cafe can be as cheap as ₩3,000. Another perk of visiting a neighbourhood café? It's usually ₩500 cheaper if you choose to takeaway your coffee instead of consuming it there!
#HHWT Tip: A hot cup of coffee is also cheaper than the iced alternative. Perfect for those cold weather days!
16. Quick-bites
It might not be very cost-effective to head to a restaurant when the hunger pangs strike. Thankfully, Seoul is pretty packed with affordable street food (especially touristy spots like Myeongdong). So if Itaewon (where most of the halal food is found) is not accessible, you can grab some of these snacks for a quick bite – yachae pajeon (vegetable pancake), hotteok, gyeran bbang (egg bread) and even kebabs at certain areas in Seoul. We've checked that they are fried in vegetable oil and are not sold with other meat products. But as usual, these are not halal-certified, so do check with the owners of the stall and consume at your own discretion.
Miscellanous (but still helpful) Tips
17. Free wi-fi around the city
Credit: giphy
Social media junkies, rejoice! Seoul is the land of incredibly fast internet and thankfully this extends to free wi-fi too. It's really not tough to find a wifi spot when you're just walking down the streets of Myeongdong. Just do remember to keep your wifi on and look out for Seoul Wifi! In certain areas, you can also try your luck with iptime. So really, getting a wifi egg is not as imperative as you think!
Credit: alex barlow
Some touristy areas with free wifi include – Myeongdong, Itaewon, Insadong, Hongdae, Sinchon/Ewha, Namdaemun Market, Gangnam, Cheongyecheon, Yeouido Park, Banpo Park, Dongdaemun, Samcheongdong… You get the drift.
#HHWT Tip: Most cafes provide free wi-fi as well, so be sure to ask the staff for the password! Although more often than not, you'll find it on your receipt, so don't throw it away 😉
18. Free photos at Style Nanda Hongdae flagship store
Credit: Seoul Mansion Guesthouse on Facebook
The popularity of Style Nanda exploded around a year or two ago and even if you don't fancy popping in to grab some clothes from the fashion outlet, you can have fun taking photos in their photo booth for free! Make the most of your visit with this ultimate Muslim-friendly guide to Seoul's hippest neighbourhood, Hongdae!
#HHWT Tip: Do note that this is only available for their Hongdae Flagship store.
Opening Hours: 11am to 11pm
Address: 23, Wausan-ro, 29 da-gil, Mapo-gu, Seoul
How to get there: 6 min walk from Hongik Uni Exit 7
19. Bring your passport
Credit: giphy
When you're out and about, always enquire about foreigner discounts especially when you're at attractions or taking the train out of Seoul! Remember to bring your passport with you as it's usually required in order for them to give you the discount.
[P.S. Travelling to Seoul? Check out 5D4N Seoul Under RM1800: The Muslim-Friendly Itinerary You've Been Waiting For!]
Having spent some time in Seoul, these tips are all from our personal experiences. Do you have any additional budget tips to share with us? Let us know in the comments below!
Tags: budget, korea, seoul, travel tips,