What's your checklist for a memorable Thai meal? Tom yam, som tam, and pad thai? If you love Thai food but looking for something different, there's a new restaurant to add to your lunch plan.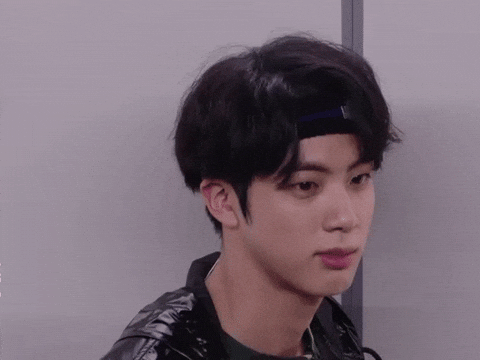 Credit: Giphy
Make your way to Kampung Pandan and dine at Restoran Udon-Thani! Owned by a Malaysian Muslim, Ahmad and his Thai Muslim wife, Aisyah, they aim to bring authenticity and affordability into the dining scene in Kuala Lumpur!
With the restaurant's name as a hint, co-owner Aisyah was born and raised in the province of Udon Thani in northeast Thailand. About an hour flight from Bangkok, Udon Thani cuisine is famous for being spicier than the usual Thai fares. So prepare yourself for a treat!
To maintain the menu's authenticity, the kitchen is helmed by Aisyah's sister, Wenika who uses the recipes she learned from their mother. Most of the ingredients are sourced from Thailand, which includes the holy basil leaves and Thai curry paste that are used in most food preparations.
Must-tries include seafood tom yam (RM12.90), nasi goreng udon thani (RM8.90), pulut mangga (RM6.90), daging bakar (RM11.90) and green curry (RM10.90)! The restaurant also serves hard-to-find dishes like the pad praw kaw (Thai basil chicken) and pad prik gang (Thai chicken fried with red curry paste), which she enjoyed in her hometown in Udon Thani, Thailand. "I think these dishes are special because Thais would eat pad praw kaw and pad prik gang every day. I want to share it with the people here," said Aisyah.
Guess what? For RM19.90, the pad prik gang can also be served in a big talam ('tray' in Malay). Perfect for two to three people, it comes with steamed rice, two sunny side-ups, and cucumber slices. "We want to provide something different in Kuala Lumpur. It's a big dish that can be shared between husband and wife or family members."
At the end of the day, the owners hope to do more in introducing authentic Thai food in Kuala Lumpur. "Sometimes, the best Thai food is hard to find and very far away from KL. For example, tom yam here is good but it's not authentic or like the ones back home," shared Aisyah.
With that goal in mind, the owners are determined to bring authentic Thai food to the table. And Restoran Udon-Thani is doing it one dish at a time.
Halal status: Muslim-owned
Opening hours: Daily, 12:30 PM – 10 PM
Address: Restoran Udon Thani Thai Style Foods, Kampung Pandan, 55100 Kuala Lumpur.