When thinking of a quick visit to Indonesia, most people would opt for the likes of Bali, Lombok or Jogjakarta! Very few would actually jump at the idea of paying Surabaya a visit, thinking that there is nothing much to do here - which makes this authentic city even more of a unique hidden gem than it already is ?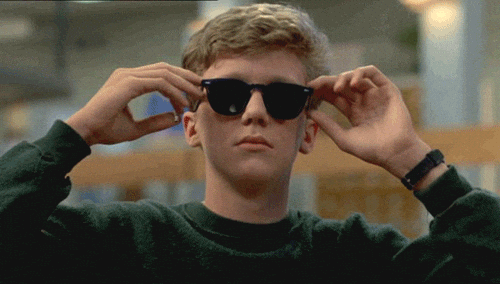 Credit: giphy
Being the second largest city after Jakarta, Surabaya actually has lots to offer, more than you can imagine - but very few would actually crawl out of their comfort zone in going to a place that is less frequented. Here's to trying to break that travel stereotype with 9 reasons why you should visit Surabaya if you ever get the chance!
1.Cheap Travel Costs
One of the pulling factor to get away is when an airline has promotions up for grabs! However, even without travel discounts, it is still much cheaper to travel to Surabaya ?
Credit: Nurul Mimsy
With its newly refurbished international airport, there is quite a fair amount of flights, from many different service providers, going in and out of Surabaya in a day!
Credit: tian yake on Flickr
If you're from Singapore, return tickets could cost you as low as USD36 per pax. Within the island, you can opt for a ride around on the tri-shaw, regular taxi, motor-taxis or even Uber/Grab your way around. There are also trains readily available to take you to the outskirts of Surabaya ?
2.Affordable Accommodation
Accommodation is also easily available within or on the outskirts of Surabaya. A night's stay in a cosy hostel could cost you as low as USD5 per person while a night's stay at a well-furnished hotel room would cost you between USD20 - USD65, depending on how luxurious you would like the space to be ?
Credit: kamariska_hostel on Instagram
However, if you're the adventurous type, you can always choose to stay in a local home or guest house (like I did!) and get an entire space or private room for as low as USD15 per night!
Credit: kamariska_hostel on Instagram
You just need to put in a little extra effort and search for the right kind of accommodation that fits both your curiosity and budget ?
3.Authentic Indonesian Food
One of the main reasons why I enjoyed my trip to Indonesia so much was due to the fact that it was a breeze when it comes to finding halal food as compared to neighbouring Southeast Asian countries like Taiwan or Philippines! Be it street food, local stalls (also known as 
warung
 in Bahasa Indonesia), fast food franchises or local restaurants - almost everything is permissible for us Muslims?
Credit: imanueljeff on Instagram
One of the dishes that one has to try when in Surabaya would definitely be the one pictured above, the 
Soto Ayam Ambengan
(
Ambengan's traditional chicken soup
)!
Credit: Taman Dayu Golf Club And Resort on Facebook
Their Rawon (beef black soup) is also one that you definitely shouldn't miss out. ?
Credit: kulinersby on Instagram
My personal favourite would definitely be the
Sate Ayam Ponorogo
(
Chicken satay
) with peanut sauce. My friends and I had a huge feast every night!
4.Historical Significance
I did not know this (until my Indonesian friend mentioned to me), but it is here in Surabaya where Indonesia's history is centered, especially due to the fact that this was where Indonesia had her battle for independence in November 1945.
Credit: dianairish7 on Instagram
It was the largest battle of the Indonesian National Revolution, so significant that it became a national symbol of resistance and independence for their country!
Credit: rina.choa on Instagram
If you enjoy reading up about history, there are many different museums (such as the 10 November Museum or the Surabaya Museum) as well as many different monument sites or war memorials for you to check out and pay your respects to?
5.Unique Places To Visit
[caption id="" align="alignnone" width="1080"]
House of Sampoerna[/caption]
Credit: mahardikaprasetya on Instagram
Apart from the historical attractions, there are also other unique spots where visitors can check out. One of the more unique museums that they have here is called the House of Sampoerna, a cigarette factory that turned into a tourist attraction, solely dedicated to showcasing one of Indonesia's most famous 
kretek
 cigarette manufacturers. You don't have to be interested in the tobacco industry to find this place interesting - the whole Sampoerna empire will explain itself!
Credit: tuabaru on Instagram
Another one worth mentioning is the Monkasel, otherwise known as 
Monumen Kapal Selam
 or the Submarine Monument. It is actually the KRI Pasopati 410 submarine (one of the Indonesian Navy fleets, built in the Soviet Union in 1952) that was taken apart into sections, brought to shore, pieced back into its original shape and then turned into a monument as a tribute to the Indonesian heroes from the Battle of the Arufura Sea!
6.Masjed Muhammad Cheng Ho
Surabaya is home to many Chinese Muslims and this mosque was named after Admiral Cheng Ho, who was believed to have been the one that brought the teachings of Islam to Indonesia's Chinese Community ?
Credit: Adib Wahab on Flickr
Having been brought up in Singapore and Malaysia, I have never seen a mosque as unique as this, not even while I was in China!
Credit: windiyulia on Instagram
The mosque is mainly in the colour red, green and yellow - predominantly resembling Chinese architecture. Isn't that unique??
7.Suroboyo Carnival Park & Night Market
This is the first theme park in Surabaya that showcases both traditional and modern entertainment at a really affordable price. I would think of it as the Indonesian version of Luna Park in Australia!
Credit: Ilham Ageng on Flickr
There are approximately 25 different rides and attractions, a whole long row of carnival games and food, a Family Fun House, magic shows, a mini circus, its own archery range, and even meet-and-greet sessions with different characters!
Credit: richardvsw on Instagram
The best part of it all? You get to experience all that with an entrance fee as low as USD6 per person?
8.Mount Bromo
I'm sure most of you have heard of this beauty! Mount Bromo has become one of the most iconic mountains in Indonesia for its picturesque views and spectactular sunrises? A unique experience would be for you to go on the Bromo Midnight or Sunrise Tour. You can either conquer the tracks on foot or (if you're as lazy as I am) ride a jeep all the way up to the crater!
Credit: Andreas Hunziker on Flickr
Two days is recommended just for this trip! The first day for the visit to this stratovolcano itself, and the day after to hibernate in bed from all the workout?
Credit: lightsray on Instagram
So what's the cheapest way to get here? Take a train or bus from Surabaya to Probolinggo and then continue on to Cemoro Lawang, a town at the base of Mount Bromo. The whole journey would take approximately 3 - 5 hours, depending on the time spent waiting and in traffic!
Credit: Wasin Waeosri on Flickr
It is beautiful beyond words to be able to see the view at sunrise but then again, who am I kidding? With such an amazing creation of His, any time of the day would still be scenic to our eyes!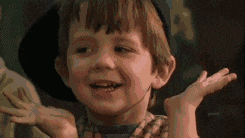 Credit: giphy
9. Breathtaking Views From Ijen Crater
Credit:@e.tws on Flickr
Another unforgettable experience you'll gain from Surabaya is the natural phenomena you'll witness if you were to take an overnight hike to the Ijen Crater.
Credit: M Reza Falsal on Flickr
Set out on your hike at 1am and marvel at the starry night sky and blue flames that appear around the crater just before sunrise.
Credit: Dodi Mulyana on Flickr
All your exhaustion from the hike will be forgotten as the sun rises. As the clouds are lifting, you'll be rewarded with a clear view of the blue lake. It's truly amazing what natural wonders we get to witness in our lifetime ?
So, the next time you find yourself contemplating on where to travel for a short getaway or feel like you have ran out places to visit for a short getaway over the long weekend, try Surabaya! Now that you're done scrolling to the end of the page, what are you waiting for? Stop eyeing that flight ticket and just go! ✈️