Coconut trees swaying in the breeze, tiffany green waves lapping against the shoreline and the warmth of the sunlight seeping into your skin: that's what comes to mind for most of us when we think of Hawaii ? It's no surprise that Muslim tourists have been flocking to the Aloha State in droves, then. With so much lush greenery, gorgeous natural landscapes and idyllic sandy white beaches, it's not difficult to see why Hawaii is so irresistible!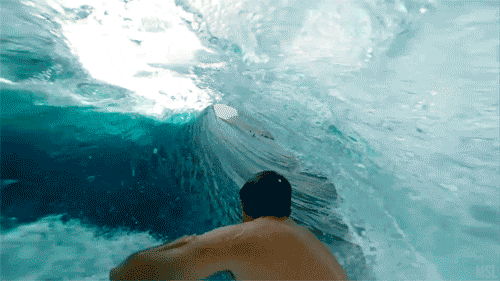 Credit: Giphy
But in case you still need convincing, here's 10 reasons why Hawaii should definitely be your next island paradise getaway! ?
P.S. Thinking of travelling to Hawaii for your Muslim-friendly beach vacay? From now till 15 October 2017, fly to the Aloha state with AirAsia X for as little as RM999 all-in! Travel period starts now till 31 March 2018.
Note: We're sorry, the promotion has ended :(
1. Taste some of Hawaii's yummiest (Muslim-friendly!) poke bowls
Poke-craze has taken over, and we're not talking about the Japanese anime here ?  Poke is widely considered to be the national dish of Hawaii, and you'll be delighted to know that it's Muslim-friendly too!
Credit: @ambshencho on Instagram
Served sometimes as an appetizer and sometimes as a main course, poke (pronounced POH-kay) is essentially raw fish salad, and consists of chunks of raw, marinated fish served over rice and vegetables. Talk about healthy! If you're a sushi-lover, you'll definitely love poke: foodies all over the world are even calling poke "next-generation sushi", not to mention the fact that it's incredible healthy too.
Credit: @ono.seafood on Instagram
You'll find poke counters in almost every supermarket on Hawaii, but for the best poke bowls on the island, try Da Poke Shack, a humble establishment tucked away in an apartment complex in Kailua-Kona, or Ono Seafood in Honolulu.
Credit: @vivi_moxiaojia on Instagram
While you're here, you HAVE to get a taste of the local version of
ice kacang
: rainbow shaved ice! Pop by Matsumoto's Shaved Ice in Oahu for some of the best shaved ice in Hawaii--Matsumoto's is the oldest and most popular shaved ice stall in all of Hawaii. Just imagine lapping up those colourful ice shavings under the warmth of the Hawaiian sun--pure bliss! ?
2. Meet the local Hawaiian Muslims at Hawaii's only mosque
Hawaii is home to some 5000 Muslims from 40 countries, and though it might be a small percentage of the population, it's also a really diverse, tight-knit and thriving community that'll definitely welcome you with open arms.
Credit: Charlene Cuaresma on Facebook
Pay a visit to the Manoa Mosque in Honolulu to perform your daily prayers and be acquainted with the local Muslims here! Situated comfortably in a white and green house, the cozy atmosphere here will linger in your memories long after you've left Hawaii ❤️
Credit: Muslim Association of Hawaii on Facebook
Credit: Muslim Association of Hawaii on Facebook
3. Enjoy a romantic sunset on one of Hawaii's gorgeous beaches
It's no secret that Hawaii is one of the world's most popular destinations amongst honeymooners. If you're dreaming of a private island retreat just for two, you can't go wrong with Hawaii.
Credit: @syner123 on Instagram
Take a slow stroll along the iconic Waikiki Beach and walk hand-in-hand with your partner while you admire the mesmerizing pink, crimson and orange hues of sunset together ?
#HHWT Tip: 
Hawaii's beaches are full of beachfront restaurants that give you the perfect opportunity for an unforgettable romantic candlelit dinner!
4. Take the once-in-a-lifetime chance to go whale-watching
If you've always wanted to get up and close and personal with the largest animal in the world, there's no place better than Hawaii to do it.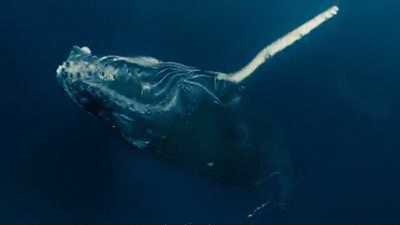 Credit: Giphy
From December to May, these gentle giants grace the warm, deep blue waters of Hawaii and call it their home until breeding season is over.
#HHWT Tip:
You can also admire these beautiful creatures from afar: one of the best spots in Hawaii to watch whales from above is Makapu'u Lighthouse! ?
Credit: National Marine Sanctuaries on Flickr
Hop onto a chartered whale-watching tour to get a glimpse of the majestic 
kohola 
(as humpback whales are called in Hawaii) as it breaches and leaps into the air!
#HHWT Tip: 
Help save whales and book your whale-watching tour with The Pacific Whale Foundation, whose profits go entirely towards protecting the oceans through science and advocacy ❤️
Credit: belindah on Flickr
5. Go snorkelling and fall in love with Hawaii's diverse marine life
Hawaii teems with sea creatures of every colour, shape and size, and you don't have to dive right down to the depths of the sea to admire them. Snorkelling is one of the most well-loved tourist activites here, so don't miss out! [caption id="attachment_31586" align="alignnone" width="900"]
Playing with the fishes in Honolulu, Hawaii[/caption]
Credit: @sea.marshall on Instagram
From canary-yellow fish to friendly old sea turtles and colourful coral reefs, you'll be giving your eyes (and heart!) a treat as you fall in love with the beauty of the sea.
[caption id="attachment_31669" align="alignnone" width="900"]
Coral reefs near Molokini Crater, Maui, Hawaii[/caption]
Credit: Yury Velikanau on Flickr
There are tons of spots to head to for the best snorkelling time ever, but for some of the most gorgeous snorkelling sites in Hawaii, head to the Molokini Crater or Honolua Bay, both of which are located in Maui! [caption id="attachment_31668" align="alignnone" width="900"]
Honolua Bay, Maui: another snorkelling hotspot in Hawaii[/caption]
Credit: Hawaii Savvy on Flickr
6. Hike Hawaii's incredibly scenic trails for the best panoramic views
There's no shortage of scenic lookout points from which you can admire the captivating panoramic views of Hawaii's coastline, so conquering at least one of the hiking trails here is a no-brainer! [caption id="attachment_31791" align="alignnone" width="900"]
Aerial view of Diamond Head Crater, Honolulu, Hawaii[/caption]
Credit: Eric Tessmer on Flickr
With one of the most jaw-dropping views of Hawaii's coast, the Diamond Head Crater trail is probably THE best scenichiking trail: it'll only take you a short 40-60 minute hike to reach its peak.
#HHWT Tip: 
Kill two birds with one stone by taking in the awesome aerial views of Hawaii's landscape from the comfort of your flight seat as you fly into Hawaii
-- be sure to fly with AirAsia X for the best flight deals to Hawaii (from RM999 all-in!)
Note: We're sorry, the promotion has ended :( [caption id="attachment_31792" align="alignnone" width="900"]
View from Diamond Head Crater, Honolulu, Hawaii[/caption]
Credit: John Liu on Flickr
Give us a view a like that and we'll climb anything for it! ?  Even if you're not much of a hiker, you can still get some breathtaking views: walk over to the Diamond Head lighthouse for unobstructed views of the Hawaiian horizon. [caption id="attachment_31793" align="alignnone" width="900"]
Diamond Head Lighthouse[/caption]
Credit: Prayitno on Flickr
For a more challenging hike, though, try the 'Awa'awapuhi Trail in Kauai. This 3 to 5 hour climb will give you stunning, picture-perfect views of the North Pacific Ocean and the dramatic Na Pali coastline. [caption id="attachment_31776" align="alignnone" width="900"]
View from the peak of the 'Awa'awapuhi Trail, Kauai, Hawaii[/caption]
Credit: @johnnstreet on Instagram
But if the views from these trails don't impress you, go for a helicopter ride to get the most stunning aerial views of Hawaii's gorgeous natural landscapes! ?
7. Discover Hawaii's best hidden gems
If you're sorely in need of some peace and quiet away from the crowds of tourists wandering around Hawaii, you've got plenty of options to choose from, starting with this tranquil bamboo forest nestled away in Haleakala National Park, Maui. [caption id="attachment_31779" align="alignnone" width="900"]
Bamboo forest in Maui, Hawaii[/caption]
Credit: Thomas on Flickr
Situated along the Pipiwai Trail, take your time to saunter leisurely through the bamboo veils enveloping you here to really soak in the meditative, calm atmosphere of your surroundings. What's more, the bamboo forest opens up to a whole host of untouched freshwater pools and waterfalls that are sure to leave you absolutely breathless ?
Credit: @perspectivadeinstante on Instagram
Next up: the Makapu'u tidepools in Oahu. Beaches aren't the only magical places to go for a swim in and jump into the deep blue Hawaiian waters. Make your way down to these natural pools located right beside the ocean for an undisturbed swim!
8. Take a refreshing dip in the Seven Sacred Pools
Speaking of swimming: here's not one, not two, but SEVEN more pools for you to take a dip in away from the crowds of suntanned beachgoers! You're in for an even bigger treat if you come when the water levels are up: there'll be many more than seven pools then! [caption id="attachment_31782" align="alignnone" width="900"]
Pools of 'Ohe'o, Haleakala National Park, Maui, Hawaii[/caption]
Credit: Joe Parks on Flickr
Originally called "Ohe'o Gulch" (Ohe'o means "something special"), the Seven Sacred Pools are dotted with thundering waterfalls, cooling freshwater pools, huge banyan trees and gushing streams. [caption id="attachment_31783" align="alignnone" width="900"]
Makahiku Falls, along the Pipiwai Trail in Maui, Hawaii[/caption]
Credit: Brian Uhreen on Flickr
Good things happen when you allow yourself to be wholly embraced by the incomparable beauty of nature itself, and there's nowhere better than the Seven Sacred Pools to do that!
9. Catch a wave with the surfers at Waikiki Beach
Often hailed as the birthplace of the modern surfing culture, Hawaii's waters are famous for being one of the most surfer-friendly hotspots in the world.
You'll find every kind of surfer here, from beginners to novices to some of the biggest pros in the surfing world, so there's no need to feel shy even if you've never touched a surfboard before!
10. Enjoy Hawaii's beautiful weather while the rest of the world gets frozen or drenched
Last but certainly not least, one of the biggest reasons why Hawaii enjoys continuous streams of visitors all year round is its gorgeous weather. While the rest of the United States freezes over in the winter months, Hawaii's weather remains as balmy and warm as ever.
Credit: Prayitno on Flickr
Even though rainfall gets slightly heavier towards the end of the month in Hawaii, you can rest assured that it won't put a dampener (pun intended ? ) on your plans. Hawaii's wet season looks really tame compared to the end-of-year monsoon seasons that sweep over Asia.
[caption id="attachment_31789" align="alignnone" width="900"]
Lanikai Beach, Oahu, Hawaii[/caption]
Credit: Matt Sims on Flickr
Head to one of Hawaii's pristine beaches (like Lanikai Beach above!) and get that perfect golden brown tan or jump into the cool, brilliant blue waters of Hawaii: we know you won't regret it ? From her incredibly gorgeous vantage points to her majestic waterfalls and her iconic sandy white beaches, there's something for every traveler in the evergreen Aloha State.
Wait no more: book your flight to Hawaii with AirAsia X now to enjoy awesome deals (from RM999 all-in!) ?
Note: We're sorry, the promotion has ended :(
Tags:hawaiitravel-guide