When it comes to Japan, there is no question that this beautiful country is on the travel bucket list of many. From its unique culture and delicious food to distinct historical sites and modern technology, Japan has consistently been welcoming a stream of visitors throughout the years.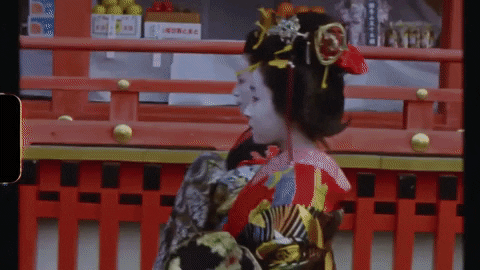 Credit: GIPHY
Unfortunately, receiving a mass of travellers comes with its own complications such as impolite public behaviour and trespassing ? Kyoto, one of Japan's most popular cities, has been facing this issue and now its Geisha district - Gion, is making a stand by forbidding photography on private roads. 
Credit: @worksavetravelrepeat1.0 on Instagram
Officially implemented on the 25th of October, the photography ban not only prevents tourists from taking pictures on private streets but also introduces a fine of JPY10,000 to anyone who breaks this rule. However, people are still free to snap photos of main roads like Hanami-koji, Shirakawa-dori and Sannenzaka Slope leading to Yasaka Pagoda. 
Credit: @andhin.kalpika on Instagram
As a famous tourist spot with rows of wooden tea houses and the ideal location to spot geishas or
maikos
(geisha in training), visitors who drop by Gion can expect to be handed leaflets that educate people on proper manners while in the area. Local residents and shop owners have taken such measures in an effort to preserve the well-maintained heritage site. 
If you're planning to make a trip to Gion while in Japan, a useful tip that you should keep in mind is to be polite and seek permission when asking a
maiko
for a picture. Refrain from stopping, forcing or even grabbing their kimonos for a photo. Other common etiquette rules to follow are to not litter or smoke outside of designated smoking areas. 
So, wherever you decide to travel to, it's always a good idea to do a little research about the place you're visiting. This way, you can be a responsible traveler by being mindful and respectful of others, especially the local culture of a foreign country ?