Ask any traveller and they'll say a trip to Europe will take your breath away! If we could name one destination that conjures our wanderlust, it has to be Lisbon, the beautiful capital city of Portugal. As much as we love sharing the places you can visit in Lisbon (don't worry, our
awesome Spain-Portugal itinerary will tell you all about it
!), we have something delicious on our minds!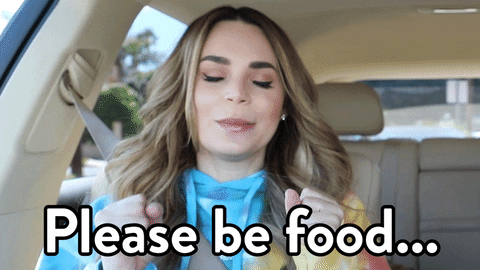 Credit: Giphy
It's true that Lisbon has many wonderful sightseeing spots and landmarks to explore, but you'll appreciate Portugal's largest city better when you try their national treasure, Portuguese egg tarts!
The queue may be long at
Pasteis de Belem
(meaning 'Pastries of Bethlehem' in Portuguese), but it's worth the wait. Established in 1837, this homegrown bakery famously serves Portuguese egg tarts using a traditional recipe from the monks at Jerónimos Monastery (Mosteiro dos Jerónimos). While there are many versions of Portuguese egg tarts across Lisbon, it's widely agreed that nothing comes close to the real deal.
Pasteis de Belem opens as early as 8AM, so that's your excuse to have Portuguese egg tarts for breakfast! Serving over 20,000 tarts daily, it is made primarily from egg yolk, milk, sugar and flour. What makes it different from the other tarts in Lisbon is the secret ingredient that is only known to six people in the entire world: the owners of Pastries de Belem and their three in-house chefs.
Since it's top-secret, the recipe guardians are only allowed to prepare the egg custard and pastry in the bakery's Oficina do Segredo (meaning 'the secret office' in Portuguese). We've reached out to Pasteis de Belem and confirmed that the only animal-derived products used for the Portuguese egg tarts are milk and eggs.
Besides ordering your egg tarts to go, you can also enjoy it in the bakery itself. Find one of many vacant tables inside the bakery. When you do, sit back and make every bite counts with a cup of latte or cappuccino.
Our co-founders Suzana and Melvin also bought some Portuguese egg tarts to go! There are three ways to enjoy this delicious treat. You can savour it plain or with a dash of cinnamon powder or icing sugar. When they visited Pasteis de Belem, Suzana enjoyed her egg tarts with icing sugar whereas Melvin prefered it with cinnamon powder.
What they love most about it are the crispy crust and caramelised taste. The egg custard also has a slight tinge of vanilla that promises the right amount of sweetness in every bite. Compared to
the egg tarts they've tried at Chrisly Cafe in Hong Kong
, Pasteis de Belem's tarts are less firm in texture.
Credit: Giphy
Part of the journey of exploring Lisbon is the wonderful delicacies that you'll savour along the way! Whether you're planning to visit the local museums or other attractions, remember to swing by the famous Pasteis de Belem for their famous egg tarts. To figure out the stops you want to visit along the way, let this
9D8N Muslim-friendly itinerary to Spain and Portugal
inspire your next European getaway!
Halal status
: We've confirmed with the establishment that the only animal-derived products use in the Portuguese egg tarts are milk and eggs. No alcohol is used in food preparation. Since there are other varieties of products sold, we advise that you ask the waiter to explain which pastries are suitable for you before placing an order. We recommend that you dine at your own discretion.
Opening hours
: Open daily; 8AM-11PM
Address
: Pasteis de Belem, R. de Belém 84 92, 1300-085 Lisboa, Portugal
Contact
: +351 21 363 7423
Website
|
Facebook