Guess who is (reluctantly) back in Singapore after living the backpacker life in New Zealand for 6 months? ? Living the slow-paced life and eating hand-picked apples by the mountains has taught me how to appreciate the little things in life!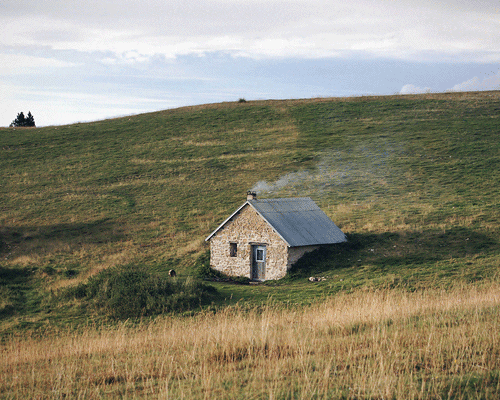 Credit: giphy
After being there for 6 months, I've picked up some tips and tricks that could help you enjoy your first ever (or second) trip to New Zealand! [inlinewidget id=31911]
1. Getting around
Public Transport
Every state in New Zealand has different public transport services. If you're in Auckland, get the AT HOP Card!
Credit: AT HOP card
It's easy to navigate your way around Auckland with buses and trains, even when you're alone. It's also much cheaper to purchase the card and travel around rather than paying with cash all the way through.
#HHWT tip:
This card is only valid in Auckland. Buses work differently once you're in other states like Christchurch and Queenstown.
2. Travelling from city to city
State Buses
If you happen to be like me and you're not driving while in New Zealand, the best way to get from state to state will be with various coach companies such as InterCity, Mana Bus and Naked Bus.
Credit: @manabusnz on Instagram
Think of it as a bus ride from Singapore to Kuala Lumpur. These comfortable coaches drive you through absolutely scenic views ? Not to mention the fact that you're sharing the bus with at least 20 other travellers alike, there's no better time for you to make more new friends!
#HHWT tip:
Most of these buses have reliable wifi especially when you're driving through places without any reception (which happens quite often).
Camper Van
One of the best ways to get around New Zealand! For those planning to stay long term, it's best to buy your own vehicle, or even a camper van. Just imagine being under the Milky Way, listening to the waves crashing against the shore and being in the comfort of your own bed. Sounds like a dream come true ?
Credit: apollo motorhomes on Flickr
#HHWT tip:
Most backpackers buy a van upon their trip and sell it again once their time is up. The insurance, fuel and other miscellaneous costs can add up but it's worth it as you get to go on the road less travelled, literally.
3. Halal food in the city
North Island
Halal food isn't an issue when you're in New Zealand! Whether you're in Auckland or hidden in the mountains in Aoraki. Of course, the best (and cheapest) way to get decent food is to cook in ? One of the halal chain restaurants in New Zealand would be Nando's!
Supermarkets
It's easy to get fresh groceries when you're in New Zealand! Did you know that most fruits and vegetables here are locally grown? ? Supermarkets such as Four Square, Pak n' Save and Countdown can be found anywhere to make your grocery shopping trips convenient!
Credit: PaknSave on Flickr
For meat lovers, most meat sold in New Zealand are slaughtered in a halal way and then they're all exported to other Muslim countries. These are the brands to look out for:
Chicken:
Tegel, Brinks, Turks
Meat:
Silver Fern, Angel Bay If you ever happen to find yourself in a small town and you're craving for the best piece of steak, head to your local butcher! Most butcher shops slaughter their meat in a halal method ☺️ An example is the Churchill's Butcher in Kerikeri.
Credit: Churchills Fine Meats & Deli on Facebook
Address:
81 Kerikeri Rd, Kerikeri 0203, New Zealand
Contact:
+64/09 407 8924
Facebook#HHWT tip 1:
Pak n Save is known for having the lowest grocery prices in New Zealand. Certain Pak n Save outlets in Auckland have a section for halal meat, depending on the Muslim population in the area. Do double check with the butcher first before purchasing any halal meat!
Fast Food
If I could only have one type of fast food for the rest of my life, it would be a McSpicy burger with cheese and a steamed bun ?  And if you've been in New Zealand long enough and have seen countless of fast food ads everywhere, don't worry as you can have McDonald's!
Credit: megyan06 on Instagram
The Angus burgers are prepared with Silver Fern meat, which has been certified Halal by the NZIDT (New Zealand Islamic Development Trust). If you're not a fan of McDonald's, certain KFC stores use halal chicken which is known as Brinks so you're all good to go for that fried chicken ☺️ Do check with the store first before trying it out!
#HHWT tip:
 Certain KFC outlets are halal certified as the brand of chicken they're using is halal-certified by FIANZ (Federation of Islamic Association in New Zealand). Head into the store to double check which brand of chicken they're using!
Disclaimer:
Do request for your burger to be grilled separately for the non-halal meat.
4. Exploring other cities in New Zealand
Christchurch
Calling all meat lovers ? While in Christchurch, you absolutely
have
 to try the ultimate burger which is known as BurgerFuel. Not only are the meat patties halal-certified, but they're also delicious! You can expect the best from this gourmet burger store.
They have tons of Burger Fuel outlets in Christchurch. If you're hungry for some burgers the minute you land, good news as they have a store right by the airport! Talk about convenient ?
Address:
Shop 4, Spitfire Square Shopping Centre, Christchurch Airport, Christchurch 8053, New Zealand
Phone:
+64 3-357 1004
Opening Hours:
10AM – 10PM
#HHWT tip:
Make sure to tell the cashier you want the halal option. If you're on a low carb diet, they can replace the buns with lettuce leaves!
Queenstown
Head over to Erik's Fish & Chips in Queenstown for the best fish and chips ever!
Credit: Eriksfishandchips on Facebook
If Fish and Chips are not your taste, they also serve finger foods such as fried mussels, chicken fingers and coney dogs ?
Credit: Eriksfishandchips on Facebook
Address:
13 Earl St, Queenstown 9300, New Zealand
Phone:
+64 3-441 3474
Opening Hours:
12NN-9PM
Note:
Erik's Fish And Chips uses halal products and no lard is used in their batter.
5. Accommodations
Hostels
With an average of $35 per night, hostels are a good place to start your journey. Meeting new people who come from various backgrounds to travel, what more can you ask for!
Credit: greg lilly on Flickr
Your social connections can increase while you're in hostels. Most hostels are affiliated with certain attractions, you can get a better price while you're staying with them.
Help Exchange
What better way to experience the culture in New Zealand than to live and eat like how the locals do? Certain websites online like WWOOF and HelpX allow you to live in with their families while providing you with food and accommodation. In return, you'll have to work on their farms or easy household chores for a minimum of 3 or 4 hours each day.
Credit: HelpX on Flickr
Kiwi families are really open and friendly which makes it easy to fit right in. You're free to roam the town once you're done with your duties. What's more it's completely free! Do note that after the small registration fee, you'll have to pay upon signing up.
#HHWT Tip:
Most families are fine with dietary restrictions. Tell them you'll be needing halal food and which brands they can look out for.
6. Muslim Communities
North Island
Muslims can be found everywhere in New Zealand! Being a hijabi has its blessing especially when a Muslim brother or sister greets you with an 'Assalamualaikum!' ❤️ Whilst in the North Island, Muslim communities can mainly be found in Auckland. Many mosques can be found in Auckland, which are mostly run by the Arab/Indian community.
This mosque is located right smack in the city so it won't be hard to find. Most of the mosques in Auckland are in the city or near the suburbs. If you wanna mosque-hop and look how their mosques differs, you may also do so!
Address:
17 Vermont St, Ponsonby, Auckland 1011, New Zealand
Phone:
+64 9-378 8200
South Island
While in the South Island, the Muslim community can be found in Christchurch. More Muslims in this area of NZ are of the Asian descent (Malaysians, Indonesians). Unlike Auckland, Christchurch has only one mosque. Smaller musollahs can be found in various universities in Christchurch such as University of Canterbury and Hagley Community College.
Credit: Farrukh on Flickr
Address:
101 Deans Ave, Riccarton, Christchurch 8011, New Zealand
Phone:
+64 3-348 3930
7. Places not to be missed!
Mount Cook
Did you know that Mount Cook which is also known as Aoraki, is the highest point in New Zealand? If you're a hiking junkie like me, a week here will not be enough! There's countless of hiking tracks and they vary from an easy 15 minute track to multi-day hikes.
It's so easy to forget you're still in New Zealand while being surrounded by snow-covered mountains. There were times when I had to remind myself that I'm only 10 hours away from Singapore and not in Europe ?
Credit: Philip N Young on Flickr
#HHWT tip:
Being in the mountains means there's no grocery store, unfortunately. If you're driving, the nearest supermarket is an hour drive away. But do remember to stock up on food and snacks for your hike!
Lake Tekapo
Lake Tekapo, one of the most beautiful lakes surrounded by amazing purple lavenders during spring and summer ?Tekapo is a UNESCO dark sky reserve and at night is when you can see the skies be lit up with stars ✨
Credit: Rodney Topor on Flickr
If you're in town during the winter season and the weather permits, it's the
best
spot for catching the Southern Lights! Don't worry, you won't be alone on your Southern Lights quest! There'll be tons of people who will stay up in the night and sleep in the day to look for the beautiful lights!
#HHWT tip:
YHA hostel is one of the best places to stay in while in Tekapo. Situated right in front of the lake and mountains, you'll wake up with an amazing view everyday ?
P.S. Check out these 16 places in New Zealand that you should definitely add to your itinerary list!
8. Must-try experiences in New Zealand!
Bungee Jumping
While in New Zealand, the adrenaline capital of the world (if I do say so myself), you absolutely have to try at least one of the
scare-you-out-of-your-skin 
activities ? Most travellers have either bungee-jumped or sky dived while in New Zealand. You can do it at a cheaper price at
this website
which I've used which is equivalent to sites such as Groupon! For this bungee jump experience, I paid for about NZD$130 instead of NZD$190 ?
Other than attractions, this website also has amazing deals for transport, food and accommodations! That's pretty much it! I had the best 6 free-reigned months of my life, which led me to knowing all these hidden and not so hidden tips. So, what are you waiting for? It's time to hit the road and get ready for the wonders of New Zealand ? [inlinewidget id=31911]