Picture this: you're standing at Shibuya, Tokyo's iconic shopping paradise, legs about to give way from all that shopping, and you. Are. STARVING. But where to go for lunch? ? Fret not, you can now enjoy special lunchtime deals at Shibuya's Gyumon restaurant!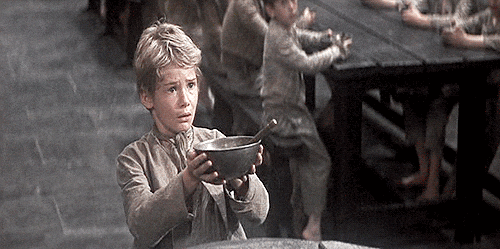 Credit: Giphy
Japanese beef bowls
(gyudon)
are extremely popular among tourists and locals alike, and it isn't difficult to see why. Steaming chunks of beef are served over white rice and a range of side dishes, including soup and even 
kimchi.
Unfortunately, most beef bowls you'll find in Japanese restaurants in general aren't halal: until now! ?
Credit: @kelilingjepang on Instagram
Gyumon, a halal-certified 
yakiniku 
restaurant just 10 minutes' walk from Shibuya station, has just started serving Tokyo's first halal beef bowl sets! Satisfy your
gyudon
cravings with Gyumon's lunchtime halal beef bowl offer! For just ¥1,000, you can savour a mouthwateringly juicy halal beef bowl, served with salad, and soup!
Credit: Akihiro Shugo on Facebook
For a truly authentic Japanese dining experience, head inside and take advantage of their traditional Japanese dining tables. Trust us, your legs will thank you for it ?
Credit: Gyumon on Facebook
#HHWT Tip: 
Gyumon is very popular and is often crowded, so come as early as possible to get the best seats in the house! ? Finally, halal AND affordable beef bowl sets in the very heart of Tokyo! Say no more, we're coming ?
Credit: @gyumon_shibuya on Instagram
Opening hours: 
12pm - 5pm (lunch), 5pm - 5am
Prices:
Lunchtime Halal Beef Bowl Set - ¥1,000 for beef bowl, salad and soup