Anyone who's travelled to Japan will say that a visit to Tokyo Disneyland and Tokyo Disneysea is an experience you MUST tick off your bucket list. So, great news for all Disney lovers out there, a THIRD Disney park is rumoured to be making its way to Japan very soon!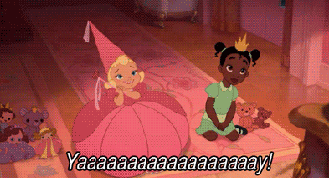 Credit: giphy
That's right, Japan will soon have THREE Disney parks by the end of 2025! A whopping $2.7 billion is said to go into building this new park, so you can just imagine all the amazing rides that'll be conceptuliased for the newest addition to the Disney family.
No word on where it'll be located exactly, but it's speculated to be an extension of the current Tokyo Disney Resort. And unlike the current parks, the upcoming park will be Japanese-themed, which means completely different characters, architectural design and perhaps even more
kawaii
rides!
Can you imagine seeing Disney princess wearing kimonos instead of the usually vibrant ballroom gowns? Definitely a sight to behold! Here's to hoping that the company officially puts the rumours to rest and confirms the project soon - we know we can't wait to pay this awesome new park a visit some day! Are you for this expansion? Let us know in the comments below! [iframe seamless="seamless" style="border: none; overflow: hidden;" height="450" width="100%" scrolling="no" src="https://pollbuzz.co/frame/1892?type=poll"][/iframe]