We all have those days where we're too lazy to find good food and wish they could come to us instead. Uber makes our sloth-like dreams come true with the launch of its food delivery app, UberEATS in Kuala Lumpur. So lucky! With over 200 restaurants under its engine, we sift through some of the best Halal eateries available. Don't worry, halal food items are packed separately from the others to ensure we can eat with ease.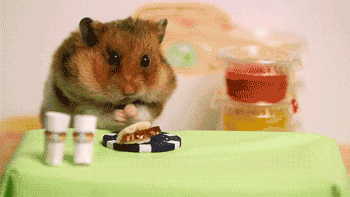 1.Kayu Nasi Kandar
Nasi Kandar has become a popular word on every Malaysian's lips, and remains one of the most authentic dish to the nation. The signature Nasi Kandar found in this eatery remains one of the best. A typical 'mamak stall' setting, patrons often stop by for their fill of Nasi Kandar, with a steaming cup of Teh Tarik to wash all that goodness down.
Credit: nahzakm on Instagram
Enjoy the hearty dish with chicken, mutton, fish and even octopus! If you're in the mood for a healthier option, they have their Nasi Kandar with vegetable or eggs. Of course, you can also add on more than one side dish, like the Nasi Kandar Ayam + Kambing + Sotong (chicken, lamb and octopus) for a three-in-one combo!
2. Jom Makan (Jalan Dungun)
Get your chopsticks ready for some bento! The signature Rendang Chicken comes with egg or chicken dumpling while other traditional favorites like the Fried Penang Keow Teow and Mee Goreng Mamak are homely fares you won't mind eating everyday for breakfast ?
Credit: Jom Makan Place on Facebook 
3. Baba Low
Nyonya laksa is a must-try but you don't have to wait in queue to try this savoury cuisine! If you're looking for a tea-time alternative, try the pai tee, a Peranakan snack stuffed with omelette, veggies and fried onions. Immerse it in the homemade vinegar-chilli sauce and you'll be thinking, what sorcery is this? It's that good ?
Credit: chowsc86 on Instagram
But of course, the one that'll give you sweet dreams is the bowl of cendol, with its ultra-sweet gula melaka doused in fresh, creamy coconut milk. Don't be fooled by the simple aesthetics because this bowl of heaven sits like a queen amidst the green pandan cendol jelly and abundance of shaved ice!
Credit: letseatcakess on Instagram
Credit: pkxrl on Instagram
4.Nasi Lemak Antarabangsa
This diner is one of the most popular in KL and with good reason. Don't be the last to try this using the delivery app ?
Credit: 
elanakhong
 on Instagram Atop their standard serving of steaming, fluffy coconut rice, half-boiled egg, slices of cucumber and ikan bilis, you can customise the dish with sambal sotong (octopus sambal), ayam rendang (chicken with rendang gravy) and even fried beef lungs! The dripping sambal sauce is on the sweet size, which'll satisfy those with a sweet tooth. For the spice-eaters, we recommend adding in other side dishes to give the entire meal it's kick.
Credit: 
timlow2002
 on Instagram
5.The Gravy Factory
You'll feel your stomach getting heavy from all the gravy you'll be consuming ? With black pepper, garlic mushroom, BBQ and spicy cajun, there's a gravy for everybody. Thanks to the Hainanese chefs operating this diner, you'll be chope-ing to try the Hainanese Chicken Chop! Immersed in a deep-fry batter, the tender chicken is greeted with a tantalizing gravy of its own - sweet and tangy in one! You;ll be able to add or reduce the amount of gravy you pour, but we'll guarantee yiu;ll be adding more! The chicken chop is plated with crispy potato wedges to complete the meal.
Credit: Steven Wong on Facebook 
6. Feeka
Instagram-worthy indeed! The mains inclusive of Grilled Chicken With Greek Style Salad and Pan Seared Sea Bass and even a Moroccan favorite, Lamb Kofta with Couscous! Have your aglio olio and carbonara at your doorstep for a late-night supper on a Friday! Sounds good? ? End the day with a hot cup of flat white or hot chocolate and your week will be complete.
Credit: FEEKA on Facebook 
Food can be enjoyed from the comfort of your own home, even without you needing to cook ? Great food is just a button away, and in KL, there's no limit to trying them all! Do you hear your stomach growling yet? Ours sure are ?