[Updated on 31 May 2019]
Any makeup addict is likely to have a copious collection of lip products from matte lip crèmes to glossy sticks, in every shade imaginable whether it's bright coral or sultry deep red.
While rave reviews for international beauty brands like Fenty Beauty, Kylie Cosmetics and Kat Von D Beauty are aplenty, Malaysian beauty brands are also making waves with their line of lip products that are just as well-deserving of a place on your vanity table 😊 What's great about these homegrown labels is that they are often halal-certified, wudhu-friendly, vegan and/or cruelty-free! You'll be comfortable purchasing from these eight Malaysian brands knowing their products do not contain any animal-derived ingredients and are compliant to our faith. Here are our picks!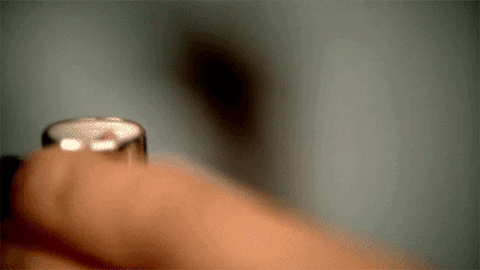 Credit: Giphy
[P.S These 11 halal makeup brands are what every Muslimah's been wishing for!] 
1. SimplySiti (Halal-certified)
Founded by one of Malaysia's most loved personalities Dato' Siti Nurhaliza, SimplySiti has all your beauty needs covered with products ranging from skincare to makeup and even fragrances. Take your pick from hydrating face masks, creamy matte lipsticks and even foundations amongst the vast products that SimplySiti offer. With a factory based in South Korea and products certified halal by Malaysia's governing body JAKIM, you can be assured that SimplySiti is all but eager to produce the best and pure products for the market.
Credit: @officialsimplysiti on Instagram
Meet SimplySiti's newly launched shades of creamy Simply Elegant Lipstick Matte: enriched with vitamin E and candelilla to nourish the lips with each swipe of this smooth and pigmented formula that has a silky matte finish.
Credit: SimplySiti Bangladesh on Facebook 
Beauty care certainly starts with the skin! Using the latest in nanotechnology South Korea has to offer, SimplySiti's DERMAGIC line of facial care products will soothe and rejuvenate your skin texture. DERMAGIC uses the Korean Plant Stem Cell Technology that enables the product to be absorbed into the skin, leaving it hydrated and moisturized for a brighter and even complexion. Yay to looking youthful with SimplySiti! 😊
Credit: @officialsimplysiti on Instagram
Where to buy: Shop online at SimplySiti, Fashion Valet, or in Watsons and selected AEON.
Price: Individual lipsticks across all collection starts from RM31; skincare bundles start from RM68 (available individually too).
[P.S Check out these 8 Muslimah-friendly beauty salons in KL for that pampering session you deserve!] 
2. Pretty Suci (Halal-certified)
An amazing brand that only has one product in three shades (plus one more in collaboration with Malaysian singer Sheila Majid!), there is nothing short of inspiring when it comes to Pretty Suci. The popular velvety matte lip creams are halal-certified and cruelty-free. Pick from either the nude (Cek Mek Molek), the berry (Minah Jambu), or the fiery-red (Boneka).
Credit: @prettysuci on Instagram    
What's more, Pretty Suci is more than a cosmetics brand. It's also a multi-label online beauty store that exclusively sells halal-certified beauty products, including its own in-house brand. Browse through Pretty Suci for other halal brands with products ranging from hair care to nail polish.
Credit: prettysuci on Instagram     
Pretty Suci is highly pigmented and just one swipe can produce such gorgeous colour pay-out!
Credit: prettysuci on Instagram
Where to buy: Shop online at Pretty Suci.
[P.S. Snap some fabulous photos of you and your friends to show off your on-point makeup! Here are some simple camera tips for a picture-perfect pose!]
3.
 

Orkid Cosmetics (Halal-certified and vegan)

Entering the local makeup scene just earlier this year, Orkid Cosmetics and their line of creamy liquid lipsticks have quickly grown to be a crowd favourite. The Matte Suede collection are light textured liquid lipsticks with a matte suede finish and the added vitamin E to help moisturize your lips for that perfect pout.
Credit: Orkid Cosmetics on Facebook 
Orkid comes in 10 richly pigmented shades and each stunning hue adds that lovely pop of colour to brighten up any everyday makeup look. As they say, a good lip colour ties your entire look together 😉
Credit: OrkidCosmetics on Facebook
Or if you're looking to keep it simple yet sultry, Orkid's blush-nude shades are great choices, especially for women with medium to dark skin tones.
Credit: @syafiqahhashimxoxo on Instagram
Products of Orkid Cosmetics are all manufactured by a JAKIM-approved halal manufacturer in Malaysia and are formulated without parabens, phthalates or do not contain any animal by-products. Vegan, cruelty-free, KKM-approved: Orkid truly strives to deliver safe and halal beauty products that Muslimahs can count on without any doubt.
Where to buy: Shop online at Orkid Cosmetics
Price: RM 30
4. SO.LEK (Wudhu-friendly and cruelty-free)
The brainchild of a sister-brother duo, SO.LEK is a wudhu-friendly and cruelty-free brand with a selection of basic makeup necessities. The clever play on words is derived from the Malay word "solek" which means makeup and the abbreviation of "So? Relax!". The inspiration to create an affordable makeup brand came from co-founder Dahlia Nadirah's trip to New York where she found high-quality yet affordable drugstore makeup brands.
Credit: SO.LEK Cosmetics on Facebook 
SO.LEK is popularized by its collection of lip creams and its debut Bunga Gang collection has six beautiful colours: Anggerik, Dahlia, Seroja, Mawar, Raya and Chempaka. Olive oil is a main ingredient in their lip creams which helps to moisturize the lips, giving it a soft matte finish.
Since then, the brand has expanded its range with more lip cream colours ("Lagenda Gang") as well as dabble into other products like blusher, mascara and eyeliner.
Credit: SO.LEK Cosmetics on Facebook
SO.LEK is currently in the process of securing halal certification.
Where to buy: Shop online at So.Lek Cosmetics or at PrettySuci.com
Price: Lip creams are priced at RM39
5. Obsess Cosmetics (Wudhu-friendly)
Obsess Cosmetics is also another wudhu-friendly brand that offers a wide range of matte lip products and other basic make-up essentials! The owner, Hafizatul Atikah, has been in the beauty industry for a while now, and her company's main mission is to provide the modern Muslimah with make-up products to look ever beautiful and graceful.
Credit: @obsess.cosmetics on Instagram
KKM-approved and Halal, this brand started with their DD Cushion Foundation before releasing a line of matte liquid lip products! They are priced affordably at RM40 each, so get your hands on them for gorgeous lips that definitely slay  💋
Credit: @obsess.cosmetics on Instagram
Where to buy: Shop online here.
Price: RM29 and above
[P.S. Haven't done your Raya shopping yet? Don't worry there's still a few days left. Check out these 14 places in Klang Valley to get your Raya essentials!]
6. Nurraysa (Halal-certified and wudhu-friendly)
With only RM500 in capital, 20-year-old niqabi Nur Aini Zolkepeli began her beauty business while bearing her first child. Starting off by selling collagen soap, her beauty line now encompasses a variety of make-up products and cosmetics, leading up to the millions in profit that she is making today.
Credit: @nurraysahq on Instagram
The success she has achieved so far is definitely not an easy feat! Try out her gorgeous Pearl Magic Lipstick for only RM30, which is described as a moisturizing lip balm that will adjust to the temperature of your lips. Because nobody wants to have uncomfortable and dry lips ruining their vibes, am I right?
Credit: @nurraysahq on Instagram
Where to buy: Find a supplier here.
Price: RM29 and above.
7. dUCk Cosmetics (Halal-certified)
Credit: @duckcosmetics on Instagram
After the massive success of dUCk scarves, its founder Vivy Yusof ventured into the beauty industry with dUCk cosmetics. Her fabulous line of products includes shades and shades of eye palettes, lip creams, lip gloss and lipstick. Not to mention that they're paraben-free too!
Credit: @duckcosmetics on Instagram
Where to buy: Sephora
Price: starts at RM56
Instagram
8. Sorfina Hal (Halal certified and wudhu-friendly)
Credit: @sorfinahal on Instagram
Sorfina Hal is a chic and classy halal and wudhu-friendly brand that is also free of parabens, phthalates, petrolatum, sodium lauryl sulphate, synthetic fragrances and synthetic dyes among other things 😍 With their large range of cosmetics such as lip colors and masacara, you'll be fabulously camera-ready, anytime!
Credit: @sorfinahal on Instagram
Where to buy: on their website
Price: starts at RM58
Website | Facebook | Instagram
9. Sugarbelle (Halal certified and wudhu-friendly)
Credit: @sugarbellecomestics on Instagram
One of the biggest local retail brands around, Sugarbelle Cosmetics has been around since 2014 and has been expanding ever since! The brand isn't just Halal and wudhu-friendly, it's also vegan, cruelty-free, and paraben free too 😍 Now, how can we say no to that? Try on their fabulous shades of lip products of many colours from neutral tones, to bright and shiny ones! And let your eyes shine with their wudhu-friendly range of mascara too.
Credit: @sugarbellecosmetic on Instagram
Where to buy: on their website or at selected Guardian pharmacy outlets in Malaysia and selected AEON Retail stores
Price: starts at RM15
Website | Instagram
10. Thrill by Sarimah Ibrahim (Halal)
Credit: @thrillbysarimahibrahim on Instagram
Founded by Malaysian TV star, Sarimah Ibrahim, Thrill is a halal make-up brand for fabulous women who is always on the go but needs a little touch-up here and there! The brand currently has sells compact powder and cushion foundation that contains natural ingredients that are nourishing for your skin such as habbatus sauda, pegaga, argan oil, vitamin E and vitamin C ❤️
Credit: @thrillbysarimahibrahim on Instagram
Where to buy: Available on Shoppee
Price: Starts at RM70
Website | Instagram
11. Forest Colour (Halal certified)
Credit: @forestcolourmy on Instagram
With Forest Colour's range of halal-certified and herbal cosmetics and skincare line, you won't have to worry about your make up anymore! Try on their range of halal mascara, lip colour, eye colour, and eyeliner for a picture-perfect Raya 😍
Credit: @forestcolourmy on Instagram
Where to buy: on their website or from selected AEON outlets
Website | Instagram
Producing makeup that is halal, vegan and/or cruelty-free that don't compromise on product quality certainly shows how meticulous and sincere these local brands are in catering to the Muslim market. Plus, with such gorgeous and pigmented colour pay-offs and the reassurance of halal-status, your next lipstick holy grail could just hail from a humble made-in-Malaysia brand 😊
Tags: comestics, halal cosmetics, halal make up, inspiration, make up, shopping,