In many ways, market places are a reflection of a city's character. From local food stalls and unique souvenir shops to the flurry of activities coming from both the sellers and shoppers, they give you a glimpse of what it's like to experience the daily lives of its local population.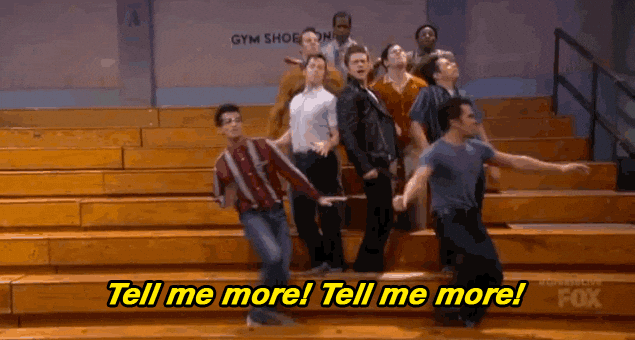 Credit: Giphy
We've previously covered
Camden Lock Market
, the quirky yet charming attraction in London and Bangkok's
Chatuchak Market
- Thailand's largest shopping haven. Today, we're diving into one of Vietnam's popular local markets - Ben Thanh Market! If you're planning a trip to the heart of Ho Chi Minh, then this handy guide will help you navigate its central market like a pro 😉
Getting there
Since Ben Thanh Market is centrally located in District 1 of Ho Chi Minh, it is fairly easy to get to the market. There are several ways for you to reach it depending on where you're travelling from:
From Tan Son Nhat International Airport
The Tan Son Nhat International Airport (SGN) is situated just 7km away (about 30 minutes) from the market. You can grab a taxi from any one of the taxi companies offering their services within the airport. Depending which you choose, the prices can vary anywhere between VND300,000 to 400,000  (USD13-USD17). Alternatively, catch the green public bus #152 which will cost about VND15,000 (USD0.63). Stationed at the arrival hall, you'll see the bus nearby Burger King. Take the 15-minute bus ride (though this can easily double during rush hour!) and alight at the bus terminal once you've reached the destination. Then, spot the Tran Nguyen Han horseman statue in the center of a large traffic circle where you'll find the Ben Thanh Market clock tower beyond it.
From Ho Chi Minh City
If you're staying in Ho Chi Minh City, chances are that your accommodation will be around Phạm Ngũ Lão street. From there, Ben Thanh Market is just a 8-minute walk.
#HHWT Tip: 
If you're using a taxi service from the airport, make sure that the trip is done by meter and not for a fixed price.
Market layout
Ben Thanh Market has four main gates situated on the surrounding streets and are comprised of 12 entrances in total:
South gate: Located on Le Loi Street where the market's iconic big clock tower is.
North gate: Located on Le Thanh Ton street
East gate: Located Phan Boi Chau street
West gate: Located on Phan Chau Trinh street
There's also a small temple at the southern gate where market traders will carry out daily prayers for sale and prosperity. If you happen to be visiting the market in the early hours of 4AM, you may witness their rituals - although do keep in mind to be respectful and as silent as possible during the process.
#HHWT Tip:
It might do you well to remember the entrance gates and know the landmarks or distinct shops near the gates so you can find your way out of the market or you can ask someone for help to exit the market.
What to buy
 Snacks and drinks
Just like plenty of other markets around the world, you'll find a wide variety of food at Ben Thanh Market. Teas, coffees, spices, snacks, seafood - you name it, they've got it! One of the most popular snacks that you'll find here is coconut candy, a well-known treat in Vietnam originating from a small province called Ben Tre. Wrapped in an edible layer of rice paper, this piece of candy has a toffee-like consistency that melts deliciously as you pop it into your mouth. It makes for a great snack as you explore the market and also a unique gift to bring home!
Disclaimer: Even though the snack mentioned above might not contain animal derivatives or alcohol on their own, do check with stall owners if they use any animal-based ingredients in preparing the snacks. As these stalls aren't halal-certified most of the time, we advise you to dine at your own discretion.
Clothes and accessories
While items sold in Ben Thanh Market are generally affordable, you simply can't miss out on their clothes, accessories and other fashion items for a good bargain. Explore the endless rows of clothing options where you'll surely find something to your liking. From casual T-shirts with a funny catchphrase to fancy dresses and sportswear, there's definitely something here that'll suit every style.
Handmade souvenirs
You'll find plenty of handmade souvenirs here at Ben Thanh Market. From handbags and embroidery to conical hats and ceramics, these unique items will surely tempt you into buying them as a gift or a personal memory of your trip to Vietnam. While it's easy to get carried away by the idea of purchasing a souvenir here, keep in mind of the weight allowance left in your suitcase as well as if the item you're leaving the market with can fit into your luggage.
Tips and tricks 
1. How to bargain
If there's one thing that you need to know before heading to Ben Thanh Market, it's that you need to bargain to get the best prices. As many shops will probably sell the same types of item, you'll need to compare prices between various shops and decide where you should buy from. This also increases your chances for bargaining with the shop owner because they know they have competitors out there. One rule of the thumb when bargaining is to split the price in half first then slowly negotiate with the stall owner till you're both happy with the price. If all else fails, just walk away and the stall owner might give you the price you want 😍 But of course, in all situations, try to be firm but friendly! Although bargaining and comparing prices is important, it doesn't need to happen all the time because it can be rather time-consuming. A lot of our readers said that if you see something that you like, don't hesitate to buy it as you might never find the shop again after doing your rounds. However, refrain from engaging with the sellers if you're uncertain with making a purchase. Based on our readers' experiences, there's a possibility that they'll push you into buying the item and sometimes even verbally express their dissatisfaction if you decide not to buy anything from them.
2. Learn a few local phrases
Learning a few words in Vietnamese will go a long way especially if you're trying to converse with the local sellers during your purchase. Here are a few sayings that you may find useful while you're visiting the market:
Hello - Xin chào
Thank you - Cảm ơn
Yes - Vâng
No - Không
How much is it? - Bao nhiêu tiền?
Too expensive - Đắt quá
Do you speak English? - Bạn có nói tiếng Anh không?
3. Best time to visit
Ben Thanh Market is a popular attraction among locals and foreigners alike. To beat the crowds, it is best to visit the market as early as possible. Not only will you get to experience the place at one of its more peaceful times, you'll be able to wander around comfortably as the market gets quite hot during the noon time. If you can't make the market in the morning, drop by the Night Market that starts in the streets surrounding Ben Thanh after 6pm.
4. Allocate enough time and bring cash
Ben Thanh Market is undoubtedly a huge place and you'll be surprised at how much time it'll take you to weave through all the aisles and explore every single section. Prices start from VND100,0000 (USD4), so we bet you'll be shopping till you drop! If you're thinking of doing some serious browsing and shopping, allocate about one hour in your itinerary for your visit to the market. Another important tip that to make your time at Ben Thanh Market as smooth as possible is to bring cash - and lots of it! You may go into the market thinking that you'll do very little shopping but it's always a good idea to have spare cash. Not many shops accept credit and debit cards, so having cash on hand is definitely a safe bet. There are ATMs located around the perimeter of the market but the exchange rate might not be in your favour.
5. Be aware of pickpockets
Although Ho Chi Minch is generally a safe city, it's always better to be safe than sorry. As there are many people at Ben Thanh Market, petty theft does happen so you have to be aware of your surroundings and look out for pickpockets! One important tip is to NOT put your wallet in your back pocket and stay vigilant. If you're carrying a backpack or sling bag, make sure it's in front of you so you won't be the target of any pickpockets. If you're carrying a handbag, we recommend putting on a strap and slinging it in front of you.
Halal eateries and prayer space
Halal eateries:
Exploring the various market stalls can build an appetite, so if you're thinking about where you can go to fuel up your body for energy, there are several eateries nearby the market that you can choose from:
1. Kampung Pandan Restaurant 
Just a short stroll from Ben Thanh Market, Kampung Pandan Restaurant is one of the many halal finds you'll discover in District 1. Formerly helmed by the now-defunct Banana Leaf Saigon, the wide spread of Vietnamese, Malaysian/Singaporean and Indian cuisine is still as good as ever. Here, the synergy of flavours from the nasi lemak and mutton varuval to grilled red tilapia and spring onion beef work harmoniously together and will surely carve a smile on every Southeast Asian foodie. If you're on a mission to sample Vietnamese delicacies, Kampung Pandan serves up Muslim-friendly versions of pho (beef or chicken), fresh spring rolls, chicken and giang leaf soup as well as thien ly (jasmine flowers) with beef.
Halal status: 
Halal-certified
Opening hours: 
Open daily; 7AM-11PM
Address:
53, Thu Khoa Huan street, Ben Thanh Ward, District 1, Ho Chi Minh
Directions:
Situated on the north side of Ben Thanh Market, the nearby landmarks are the Independence Palace and Grand Silverland Hotel & Spa
2. Saigon Seri Penang Halal Restaurant 
Saigon Seri Penang is all about fuss-free and easy dining and that makes them the perfect place for a quick lunch break. Helmed by a Malaysian owner, you can expect the menu to pay homage to the owner's home country and Singaporean fare. Singapore fried noodle, Hai Nam chicken rice, claypot chicken rice, fish head curry and Penang char kuay teow are teasers to the array of delectables serve here. The Malaysian/Singaporean menu may outweigh the humble Vietnamese selections but Saigon Seri Penang is also a good spot to introduce your palate to the local pho.
Halal status:
Halal-certified
Opening hours:
Open daily; 8AM-10PM
Address:
29, Luu Van Lang street, District 1, Ho Chi Minh
Directions:
The restaurant is a 1-minute walk from Ben Thanh Market and its nearby landmark is City Hotel
Straight forward deliciousness and strategic location have made Halal @ Saigon a popular spot for lunch and dinner. Situated across the street from Saigon Central Mosque, you will find locals and tourists visiting this unassuming eatery for their Muslim-friendly menu. Because they're all about 'celebrating borderless halal food', expect Malaysian and Singaporean dishes to be served closely with a variety of Vietnamese classics. Apart from the fiery tom yam and nasi lemak rendang, the Vietnamese foodie in you would appreciate the servings of goi dua tom (young coconut shoot salad with shrimp), ngheu kho to (claypot baby clams) and goi cuon tom (fried shrimp spring rolls). Vegetarians, fret not, there is an array of meat-less delicacies for you too.
#HHWT Tip
: Online or phone reservations are best advised as the restaurant is popular among locals and tourists
Halal status: 
Halal-certified
Opening hours: 
Open daily; 11AM-9.30PM; Thurs (11AM-9PM)
Address: 
31, Dong Du street, District 1, Ho Chi Minh
Contact: 
+84 28 3824 6823
Directions: 
The restaurant is a 5-minute drive from Ben Thanh Marekt and located right in front of the Saigon Central Mosque
Facebook | Instagram
Prayer space:
If you need to do your prayers, there are several mosques in the surrounding area of Ben Thanh Market for you to do so:
1. Saigon Central Mosque
Location:
The Saigon Central Mosque is conveniently located a 5-minute drive away from Ben Thanh Market.
2. Al Rahim Mosque
Location: 
Just a 4-minute drive from Ben Thanh Market, you can find Al Rahim Mosque along Nam Ky Khoi Nghia street.
3. Jamiul Islamiyah Mosque
Location: 
Take a 7-minute drive from Ben Thanh Market to Jamiul Islamiyah Mosque on Tran Hung Dao street.
Ben Thanh Market, Ho Chi Minh Address:
Le Loi, Ben Thanh, Quan 1, Ho Chi Minh, Vietnam
Opening hours: 
Open daily; 7AM-7PM
Website
Now that you're armed with this guide to Ben Thanh Market, exploring one of Vietnam's most popular attractions will be a breeze! So, pack your bags and get ready to dive into the bustling market that'll leave you with a taste of Vietnam and its iconic city  🥰