[Updated 28 April 2021]
As we're increasing our ibadah and devotion to Allah this Ramadan, there's another special day happening on 9 May 2021. That's right, it's Mother's Day! Every year, we celebrate the most important woman in our life as a symbol of gratitude to her love, sacrifice and everything she has done for us.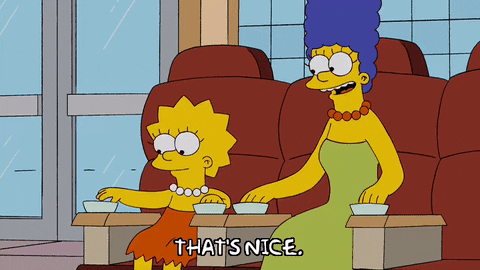 Credit: Giphy
Shopping for Mother's Day gift can be tough because your mum probably has everything she needs and it's challenging to find a unique gift for her every year. If you're thinking of buying something else besides a Jamie Oliver recipe book or a beautifully framed family photo, we've got your back.
Cakes and desserts
1. Cake Jalan Tiung
Credit: Cake Jalan Tiung on Facebook
Surprise your mum with a yummy cake from Cake Jalan Tiung. Based in Shah Alam, this Muslim-owned bakery is known for its richly flavoured desserts like Salted Caramel and Chocolate Cake as well as Sea Salt Brownies and their signature 4C Cookies. If you want to get something aside from the usual chocolate cake, there's Atuk's Apple Pie, Samseng Kg. Pandan Cake, and Burnt Cheesecake.
Halal status
: Muslim-owned
Delivery option
: Available
Pick-up option
: Available
Contact
: +6012 878 7258 (WhatsApp only)
Website
|
Facebook
 |
Instagram
2. Souka Bakeshop
Credit: Souka on Facebook
For classic and vintage cakes, look no further than Souka Bakeshop, a Muslim-owned bakery that's located in Subang Jaya. There are many cake flavours that'll win your mum's heart such as Salted Caramel Vanilla, Orange Butter, Chocolate Fudge, and Lemon Poppy Seed. If she prefers bite-sized treats, there are also Profiteroles, Mini Pavlova and Assorted Cupcakes.
Halal status
: Muslim-owned
Delivery option
: Available
Pick-up option
: Available
Contact
: +603 5613 3532
Website
|
Facebook
|
Instagram
3. The Hyacinth Cafe
Credit: The Hyacinth Cafe on Facebook
Finding the perfect Mother's Day cake for your mum is easy at The Hyacinth Cafe in Kuala Lumpur. Every other day, you'll find them posting their bakes of the day on
their Facebook page
. If you're lucky, you'll find cakes like Basque Burnt Cheesecake, Pandan Gula Melaka, Pecan Butterscotch, and Raspberry Ripple to choose from. For more dessert options, you can also treat your mum to Cranberry Scones and Fudgy Brownies, which can be enjoyed after your family iftar meal.
Halal status:
Muslim-owned
Delivery option:
Available
Pick-up option:
Available
Contact:
+603 4162 9608
Facebook
|
Instagram
4. Gula Cakery
Credit: Gula Cakery on Facebook
It's not easy to find the perfect cake for Mother's Day, but you're going to love the selections at Gula Cakery. Based in Shah Alam, they have a wide variety of cakes ranging from Banana Walnut Cake to Berry Pavlova. For a slice of natural sweetness, there are also other fruity flavours such as Banana Pudding Cheesecake, Mango Cheese Tart and Watermelon Lychee Cake that'll add plenty of yum to her day!
Halal status:
Muslim-owned
Delivery option:
Available
Take-away option:
Available
Contact:
+603 5131 4604 / +6011 1635 3232
Website
|
Facebook
|
Instagram
Flowers
5. Happy Bunch
Credit: Happy Bunch on Facebook
If there's one place you should be looking at for delivery gift services, it's Happy Bunch. Offering a range of items - from flowers to gift collections - you'll be able to easily find something here that'll delight your loved ones. Go simple with their signature bunch starting from RM49 or pick a fancier gift with their various box luxe that comes with thoughtfully curated "happy bunch of things". Their delivery dates are quickly filling up, so make sure to place your orders as soon as possible!
Shop now
:
Website
|
Facebook
|
Instagram
6. BloomThis
Credit: BloomThis on Facebook
For fresh-cut flowers in elegant arrangements, order a bouquet from BloomThis and have it delivered to your mum. Aside from delivering bespoke bouquets weekly, they also offer
a selection of Mother's Day bouquets and gifts
including framed flowers with a sweet message inside! Free delivery is also included for areas in Kuala Lumpur, Klang Valley, Penang and Johor Bahru, so be sure to order them in advance.
Shop now
:
Website
|
Facebook
|
Instagram
7. 50Gram
Credit: 50Gram on Facebook
Who can resist a beautiful bouquet of flowers from 50Gram? Perfect for Mother's Day, you'll love the floral arrangements of pink roses, carnation, chrysanthemum, baby's breath and more. 50Gram also sells a Moments Bundle that features a piece of engraved jewellery that we know your mum would appreciate.
Shop now
:
Website
|
Facebook
|
Instagram
8. PURE SEED Florist & Gift
Credit: PURE SEED on Facebook
For those who like to have a lot of options during gift shopping, PURE SEED is perfect for you. With flower baskets, hand bouquets, gift bundles and more to choose from, there's no worrying about running out of choices here. Plus, they've got something for all sorts of budgets. Take a pick from popular blooms in stock like roses, lilies, sunflowers, orchids and hydrangeas. Other than flowers, you can also opt for jewellery sets, chocolates or teddy bears as your gift of choice.
Shop now
:
Website
|
Facebook
|
Instagram
Other gift ideas
9. Naelofar Hijab
Credit: Naelofar on Facebook
This would make a wonderful gift for Mother's Day! If you're looking for gorgeous hijabs to be delivered to her doorstep, Naelofar Hijab has many beautiful designs in different fabrics, ranging from Korean chiffon to satin silk. Our favourite is the Eila that can be styled easily with casual wear. You can also check out the Sofis, a printed square shawl that's inspired by the beauty of iris flowers. 
Shop now
:
Website
|
Facebook
|
Instagram
10. Dakwah Corner Bookstore
Credit: Dakwah Corner Bookstore on Facebook
If your mum has been reading a lot at home, get a book from Dakwah Corner Bookstore to add to her collection. Offering a wide range of multi-language Islamic books at reasonable prices, shop for books about duas and supplication, dakwah materials, Islamic history and the Quran. Other titles that would be perfect for Mother's Day are Golden Stories of Muslim Women, Great Women of Islam and Women Around The Messenger.
Shop now
:
Website
|
Facebook
11. Telekung Siti Khadijah
Credit: Telekung Siti Khadijah on Facebook
The holy month of Ramadan is a time to bring ourselves closer to His Creator. With that in mind, what would make a better gift than a lovely telekung from Telekung Siti Khadijah? Tailored with premium fabrics, ranging from high-quality Poplin to cotton embroidery, get beautiful pieces from the Signature Melur, Signature Jasmine or C TPO Nayla designs that are priced from RM155.
Shop now
:
Website
|
Facebook
|
Instagram
12. Zara Awliya
Credit: Zara Awliya on Facebook
As we're embracing a journey of spiritual reflection and increasing worship this Ramadan, your mum will love the simplicity and comfort of a Zara Awliya telekung. Featuring a variety of soft pastel shades, the telekungs are mostly detailed with floral lace and come with a free telekung bag to keep it neat. Since it's also made from soft and cooling material, your mum can perform her ibadah comfortably at home.
Shop now
:
Website
|
Facebook
|
Instagram
13. Qenza
Credit: Qenza on Facebook
Presenting a gift of sejadah for Mother's Day will definitely warm your mum's heart. Inspired by the Quranic verses about nature and its bounties, browse for unique and beautiful designs at Qenza. Our favourites are the Granada sejadahs that are named after the last Muslim city in Europe and the Damascus sejadahs that are flourished with pretty prints of figs and olives.
Shop now
:
Website
|
Facebook
|
Instagram
14. Sejadah Sandar Sumaiyah
Credit: Sejadah Sumaiyah on Facebook
Since your mum will be spending more time reading the Quran or practising wirid after solat during Ramadan, here's another thing she can lean on. A good option to relieve backaches, she'll love performing her ibadah on this sejadah sandar from Sejadah Sumaiyah. Designed with soft and comfortable fabric, it also comes with a back pocket where she can easily slip in her favourite Islamic book. Due to the leaning design, do note that the sejadah sandar can only support the weight of up to 101KG.
Shop now
:
Facebook
|
Instagram
Besides getting a beautiful bouquet of flowers and a yummy cake for your mum, there are many ways you can do to make your mum feel extra special on Mother's Day. From helping out with household chores to taking charge of your family's iftar, we hope you can find your own little way to show how much she means the world to you. Happy Mother's Day to all mums out there!