Bigger and better things are coming to Universal Studios Singapore, and we're excited to share this news! With the recent development investment of SGD4.5 billion, Resorts World Sentosa is bringing new experiences and amazing entertainment to two major attractions, Universal Studios Singapore and S.E.A. Aquarium! ?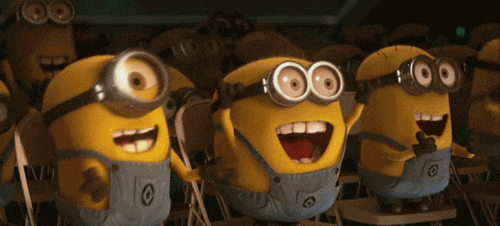 Credit:
Giphy
Universal Studios Singapore
Minion Park
and
Super Nintendo World
are coming to Universal Studios Singapore (USS)! ? Described as highly themed and immersive, these exciting additions will feature family-friendly attractions as well as themed shops and restaurants.
Minion Park
Credit:
Resorts World Sentosa
Yay, the mischievous minions will have a new home at Universal Studios Singapore ? Better yet, they'll have a whole park to themselves! Inspired by Illumination's famous Despicable Me franchise, you can expect the
Minion Park
to be fun, vibrant and playful for the kids at heart.
Credit:
Resorts World Sentosa
If there's a ride worth queuing, let it be the Despicable Me Minion Mayhem, an award-winning immersive motion-simulator thrill ride. In a 3-D simulation, theme park goers can take part in an exhilarating journey with the minions in one of Gru's latest scheme. We heard the Minion Park will replace current Madagascar area.
Super Nintendo World
Credit:
Resorts World Sentosa
Remember the classic Nintendo games that we all know and love? Super Nintendo World is the long-awaited homage to one of our favourite childhood entertainment. From themed attractions to shops and restaurants, it'll definitely be a larger-than-life experience that every Nintendo fans would appreciate. Besides that, you'll definitely spot Mario and Luigi here, there, and everywhere! ?
S.E.A. Aquarium
Credit:
Resorts World Sentosa
The award-winning S.E.A. Aquarium is the closest thing we can get to the mysteries of marine life. Thanks to the expansion, this family-friendly aquarium is set to become THREE times bigger than its current size. The expansion will bring in new additions such as specially curated and prehistoric marine life as well as deep sea creatures. The aquarium is also proposed to be rebranded as Singapore Oceanarium ?
Credit:
Resorts World Sentosa
Waterfront Lifestyle Complex
Credit:
Resorts World Sentosa
With new attractions coming your way, Waterfront Lifestyle Complex will be a must-stay at Resorts World Sentosa. Featuring two new destination hotels, the scenic waterfront promenade will be renewed and anchored by a spectacular public attraction with seafront activities such as eclectic dining and lifestyle happenings.
Credit:
Resorts World Sentosa
The all-new Adventure Dining Playhouse will also occupy the space at Resorts World Theatre, so you can enjoy an immersive pirate-themed experience with your family and friends. If you prefer to move around quickly, there will be a Driverless Transport System that will take you from the mainland to Sentosa. Now, isn't that convenient? ?
The Chief Executive Officer of Resorts World Sentosa (RWS), Mr Tan Hee Teck is excited about RWS' continuing efforts in becoming the top Integrated Resort in this region. "RWS has been a major game-changer and growth engine in the last ten years in transforming Singapore's tourism landscape. This major reinvestment and expansion here in Singapore underline our belief in the business model and the future opportunities that lie ahead when we complete the development," he said. This brand new expansion will be delivered in phases with new experiences opening every year starting from 2020. The entire expansion is expected to be completed in 2025. Stay tuned for the latest details from us! ?
Tags:resorts-world-sentosatheme-parkuniversal-studiosuniversal-studios-singapore