Despite being a destination filled with delicious halal Japanese food and spectacular sightseeing spots, Tokyo and Kyoto are also known for their variety of unique accommodations. Whether you're travelling with your family or friends, we know a hotel that fits the bill - and it's none other than
Apartment Hotel Mimaru
! You may have already seen our 2D1N trip to Kyoto where we strolled in Arashiyama Bamboo Forest, indulged in grilled wagyu beef at Nanzan and stayed in the Muslim-friendly
Apartment Hotel Mimaru
. If you're looking for more reasons to stay here, let it be its newly-launched Pokémon-themed room!
Credit: Apartment Hotel Mimaru on Facebook
Available at selected Apartment Hotel Mimaru branches in Tokyo and Kyoto, the all-new Pokémon room will bring joy to the young and young at hearts. Perfect for a group of four, this Western-style room has a sleeping, dining and kitchen area. The first thing you'll notice is this unique Pokéball motif wallpaper that decorates the dining and sleeping areas.
Credit: Apartment Hotel Mimaru on Facebook
Another thing that'll make your kids (and you) squeal with glee is the Pokéball bed sheets and a giant stuffed Snorlax. It's available in each room, so you can snuggle up after a day of savouring
delicious halal Japanese food in Kyoto
. The Pokémon room has two single beds and one bunk bed, where everyone can sleep comfortably.
Credit: Apartment Hotel Mimaru on Facebook
If you're planning to cook during your trip, prepare your meal in the kitchen and serve it on its Pokéball themed mugs and plates (we recommend bringing your own purifying soap too). Another added bonus to your stay is the free gifts that are exclusive to Pokémon room guests! You'll get an original-design drawstring bag and welcome card as well as a unique hand towel (MIMARU Tokyo and Kyoto hotels have separate designs!). What a treat for Pokémon lovers!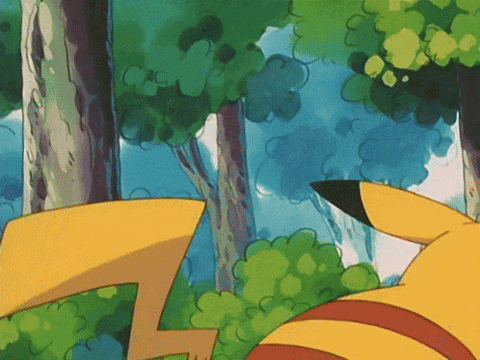 Credit: Giphy
Currently, the Pokémon room is available at five Apartment Hotel Mimaru branches. The room rate starts at ¥19,509 per night.
MIMARU Tokyo Ueno East
MIMARU Tokyo Hatchobori
MIMARU Kyoto, Shinmachi Sanjo
MIMARU Kyoto Station
MIMARU Kyoto, Kawaramachi Gojo
Reservations are now open for stays starting from 24 December 2019. Do note that the Pokémon rooms at MIMARU Kyoto, Kawaramachi Gojo are only open for reservations from 6 February 2020 onwards.
Rate
: Starts at ¥19,509 per night
Address & Contact
: Click on the link for more info
MIMARU Tokyo Ueno East
MIMARU Tokyo Hatchobori
MIMARU Kyoto, Shinmachi Sanjo
MIMARU Kyoto Station
MIMARU Kyoto, Kawaramachi Gojo
Website
|
Facebook
|
Instagram