There's few fruits we love more than the evergreen King of Fruits itself: our beloved durian! ?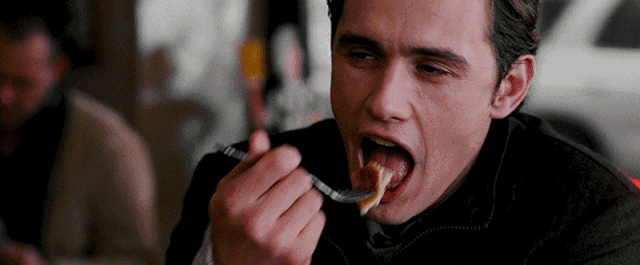 Credit: Giphy
We take our durians very seriously. So when we heard that McDonald's is bringing back its D24 Durian McFlurry (containing ACTUAL durian pulp!!)
this 14th June
we did what every hardcore durian-lover would do: cry tears of joy.
Credit: @greatdealssg on Instagram
Just kidding ?  We'll be making a beeline for the nearest McDonald's to welcome back the durian McFlurry, though, so here's our verdict!
One spoonful of the creamy yellow goodness sent all of us scrambling to reach for the spoon for more ?
Durian fans everywhere won't be disappointed with this one: there's a strong, distinct durian taste that definitely does justice to the King of Fruits!
Credit: Reenii Ling on Facebook
The lip-smacking combination of vanilla ice cream bathed in thick durian sauce and topped with bits of durian pulp left a lingering sweet aftertaste on our tongues.  
One thing's for sure: we won't mind braving rain, sun or shine to come back for more of this ?