Walk through the night with Malaysia's largest night market ever! 1000 stalls laden with a display of foods, clothes, bags, skincare products, shoes and handmade trinkets; to say you'll be spoilt for choice is an understatement ?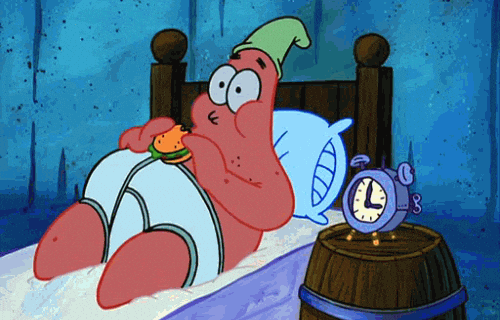 Credit: Giphy
Conveniently located at Jalan Sultan Azlan Shah (nearby AEON Kinta City Mall), it'll be a 10 minutes drive from the Ipoh city centre!
Credit:sa.beautyhealth on Instagram
Credit: Ipoh Walk Night Bazaar on Facebook 
While the pasar malam opened its doors to visitors since September, prepare for the full launch on the 8th of December! There, taste a variety of delicious street eats from neighbouring countries like Thailand and Indonesia, or simply saunter around for the activities set to take place. Bask in the lively atmosphere and find out what Ipoh residents are up to at night ?
Credit: Emily2U on Facebook
'Instagram' the entire experience using FREE Wi-Fi, and don't worry about parking fares when you're staying late, for the parking's FREE as well! With so many free perks (our favourite buzzword ?), delicious eats, cheap buys and a surau area, its time to book your calendar for this!
Note: 
The food stalls offer both halal and non-halal cuisines, so make sure to check in with the respective vendors if the foods sold are halal ?
Credit: Ipoh Walk Night Bazaar on Facebook 
Credit: Emily2U on Facebook
Address:
 Lot 158408 Jalan Sultan Azlan Shah Utara 30350 Ipoh Perak, Ipoh, Perak 30350
Opening hours:
Tuesday to Sunday Tuesday to Thursday: 4pm - 1am Friday to Sunday: 4pm - 3am
Website
 |
Facebook
[iframe src="https://www.google.com/maps/embed?pb=!1m18!1m12!1m3!1d3977.05213969518!2d101.10744411503758!3d4.584663143928702!2m3!1f0!2f0!3f0!3m2!1i1024!2i768!4f13.1!3m3!1m2!1s0x31caec594272d72b%3A0x88ecfbf88a4df14b!2sJalan+Sultan+Azlan+Shah%2C+Ipoh%2C+Perak%2C+Malaysia!5e0!3m2!1sen!2ssg!4v1510114576131" width="600" height="450" frameborder="0" style="border:0" allowfullscreen][/iframe] Night owls, if you don't want to be
owl
by yourself, hoot over to the largest bazaar in town ?Who needs sleep anyway when you've got a night to live, right? ? [iframe seamless="seamless" style="border: none; overflow: hidden;" height="450" width="100%" scrolling="no" src="https://pollbuzz.co/frame/1806?type=poll"][/iframe]
Tags:news