Planning a quick getaway to Southeast Asia to pamper yourself after a crunch period at work? If you have a tight budget but would like to stay at someplace fancy as a treat, fret not, here's an exciting list of options just for you ?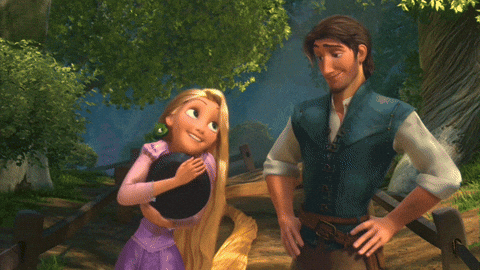 Credit:
giphy
Also, check out the amazing sights and sounds of the city you're visiting. These hotels/resorts are strategically located near notable attractions and good food so you can travel with a peace of mind.
Note: Prices are based on a search in August 2018 and are accurate as of time of writing.
[P.S Are you looking for the ultimate beach vacay? These 8 secret island getaways in Southeast Asia have to be on your list!] 
Indonesia
1. The Papandayan
Making a trip to Bandung? Check out The Papandayan, an affordable five-star hotel situated near the city centre, with bustling retail malls close by.
Credit: The Papandayan on Facebook
The Papandayan itself will blow you away with its 172 simple and elegant rooms – ranging from The Classic to The Premier. A touch of wood, stone and art in each room adds a dose of calm and serenity to your holiday ?
Credit: The Papandayan on Facebook
Complete with luxurious facilities like sauna and spa under one roof, you can enjoy another treat after doing some shopping with a massage at the hotel itself. Catch the gorgeous view at the swimming pool too!
Credit: The Papandayan on Facebook
Address: Gatot Subroto 83, Bandung City Center, Bandung, Indonesia, 40262 Rates per night: From SGD63 on Agoda Getting there: It'll be a20 min drive fromHusein Sastranegara International Airport
[P.S Finding unique budget-friendly stays for your next group trip? Check out the list here!] 
2. G.H. Universal Hotel
Inspired by the architecture during the Renaissance era, the hotel lets you make believe that you're in a different country! Sitting atop a hill, you can get a remarkable view of Bandung City ? Don't miss out on snapping photos around this unique hotel.
Credit: ramazlfkr on Instagram
The rooms at G. H. Universal Hotel are no less impressive. Spacious with a splash of European-style decoration, you'll be in Bandung but sleeping in Europe!
Credit: callme.lady on Instagram
Address: Jl. Setiabudhi No.376, Ledeng, Cidadap, Kota Bandung, Jawa Barat 40143, Indonesia Rates per night: From SGD69 on Agoda Getting there: It'll be a20 min drive fromHusein Sastranegara International Airport
[P.S Use our 4D3N Bandung itinerary for your quick escape!] 
3. Kies Villas
When visiting Lombok, you'll find that this fancy accommodation is easily accessible to the city's centre and its must-see attractions. From spacious rooms to impressive bungalows and villa, Kies Villas offers a rich tropical experience for tourists venturing to Indonesia.
Credit: david.bruna_ on Instagram
Whether you're swimming or learning to surf, Kies Villas has got you covered. Lay back and unwind by the pools or sign up for surfing classes where you'll be taken to South Lombok to ride the waves (or at least try to!).
[P.S Escape to Lombok with these 8 Muslim-friendly villas you've been dreaming about all year!] 
Credit: bianca.renee on Instagram
Address: Jln. Sawe-Batu Riti, Nusa Tenggara Barat, Kuta, Lombok, Indonesia, 83573 Rates per night: From SGD75 on Agoda Getting there: It'll be a 25 min drive from Lombok International Airport
Malaysia
4. 
Templer Park Retreat
For those seeking for a retreat closer to nature, this is one you wouldn't want to miss! This rainforest retreat at Templer Park, Selangor is perfect for some rest and relaxation away from the big city.
Credit: 
Saw
 on Airbnb
Feast your eyes on nature's offerings all around you – from the calming greenery of Kanching Reserve to the stunning view of a towering limestone hill against the blue sky. Lounge away at one of their viewing decks or de-stress at their outdoor pool surrounded by nature.
Credit: 
Saw
 on Airbnb
Address
: Templer Park, Rawang, Selangor
Rates per night: SGD335per night for 16 pax (SGD21/pax)
[P.S Are you looking for Airbnb stays in Malaysia? These 15 unforgettable choices are perfect for you and your travel buddies!] 
5. Avillion Port Dickson
Inspired by a traditional fishing village, this award-winning resort will awe you with the range of rooms and facilities suited for a relaxing and private retreat. At Port Dickson, this resort is where you can be one with the ocean and bask in the sound of waves. At the waterside villa or rooms, you'll be rewarded with a priceless view of the Straits of Malacca from your private balcony.
Credit: Leng Yein on Facebook
If you prefer beaches, the resort also offers beach-side options where you can enjoy the ocean scenery by the Riau beach. Besides spa and swimming, you can explore the Spice Farm, go fishing, crabbing or bird watching.
[P.S If you're looking for a romantic getaway for two in KL, you have to check these 11 stunning accommodations!] 
Credit: 
@doreen0315
on Instagram
Address: 3rd mile, Jalan Pantai, Kampung Si Rusa, Port Dickson, Malaysia, 71000 Rates per night: From SGD77 on Agoda Getting there: It'll be a 10 minutes drive from Port Dickson Bus Terminal
6. Hotel Stripes Kuala Lumpur Autograph Collection
Situated on Jalan Kemunting, the hotel is part of the Asian Heritage Row, a chain of 1940s shophouses which has been given a new lease of life and is now home to restaurants, art galleries and cafes. Not far from sights like the KLCC, you'll find that you can enjoy the gorgeous skyline of the capital from the comfort of the hotel.
Credit: Hotel Stripes Kuala Lumpur, Autograph Collectionon Facebook
Hotel Stripes puts an urban spin on each room, while also being inspired by the neighbourhood's past. The hotel offers more than just a comfortable stay – if you're looking for an Instagram-worthy spot to take snapshots of, you're definitely in the right hotel ?
Credit: Hotel Stripes Kuala Lumpur, Autograph Collection on Facebook
Address: 25, Jalan Kamunting, 50300 Kuala Lumpur Rates per night: From SGD86 on Agoda Getting here: Walking distance from LRT Train Station - Dang Wangi
Thailand
7. Charm's House Resort
Located on a charming beach in 
Koh Kood
, one of Thailand's most popular islands, Charm's House Resort has its own private sandy beach, making it convenient for guests to enjoy their beach vacation.
Credit: Best of Vacation on Facebook
You'd be happy to know that this beautiful resort is Muslim-owned hence it has halal dining and even prayer mats in the room! Plus their private villas are perfect for anyone who is looking for privacy. Each villa faces the wide ocean where you can be partake in various water activities like kayaking, snorkelling, and diving ?
Credit: Cham's House on Facebook
Address:
 5 Moo 5 Klong Hin Beach, Tambon Koh Kood , Amphur Koh Kood, Trat 23000 Thailand
Rates per night:
From SGD95/night
8. Noursabah Boutique Resort
This is the perfect place to escape from hustle in the downtown, where you can stay calm watching sunset in the beach with only 1.5 hrs drive from BKK city. Noursabah Boutique resort is the best choice for anyone who wants a retreat out of the bustling city, with a touch of class ?
Credit: Noursabah Boutique Bed Bangkok on Instagram
The white Colonial resort style is Muslim-owned and equipped with top-class facilities, including rooms with full amenities to ensure exceptional sense of comfort! And the 24-hour recreational area is so convenient you won't want to leave the hotel!
Credit: @aimaris on Instagram
Address:
 164 Phetchaburi 7 Alley Ratchathewi, Bangkok, 10250, Thailand
Rates per night:
From SGD71/night
9. Aonang Phu Pi Maan Resort and Spa
A resort like no other, this accommodation will satisfy travellers who are looking for a holiday in style by the beach. Located not too far away from Andaman Sea, the lush greenery coupled with polished wooden floors provides a natural peaceful ambience throughout the compound to soothe your souls ?
Credit: Aonang Phu Pi Maan Resort & Spa on Facebook
Admire the nearby beaches, Aonang and Railay or the surrounding flora as you get treated to a massage overlooking nature. You can take a dip at the many swimming pools in the resort's vicinity or a leisurely walk around the premises. There's also Ao Nang Mosque close to the hotel if you want to drop by!
[P.S These 9 budget-friendly water villas in Thailand are the beach paradise of your dreams!] 
Credit:Aonang Phu Pi Maan Resort & Spaon Facebook
Address: 86/8 Moo 2, Ao Nang, Krabi, Thailand, 81000 Rates per night: From SGD58 on Agoda Getting here: It'll be a 30 minutes drive from Krabi International Airport
[inlinewidget id=38277]
Whether you prefer staying in the city, immersing in mother nature or taking strolls by the seaside, you'll be able to find an affordable, lavish and relaxing place to stay at for quick getaways in the region. Wait no longer and start planning your long weekends now ?
[iframe seamless="seamless" style="border: none; overflow: hidden;" height="450" width="100%" scrolling="no" src="https://pollbuzz.co/frame/1906?type=poll"][/iframe]