You're on your way to your next destination for that long-awaited trip you've been sorely needing, and it's time to catch that long-haul overnight flight, grab some (hopefully) tasty halal dinner and fall fast asleep. Alas, we know we're not the only ones who feel that pang of jealousy at the sheer variety of the non-halal menu, and then that (literal) ache when you can't fall asleep because the seat's too uncomfortable!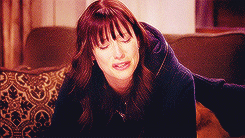 Credit: Giphy
Fret not: we've got some awesome news for you. KLM offers halal food onboard all of its flights to and from Singapore, Jakarta, Kuala Lumpur, and Amsterdam. That's right, all the meat served onboard these routes is halal, AND all the meals are alcohol-free too, so you can choose directly from the menu without a second thought ? Zarifah and I recently got a chance to tuck into KLM's sumptuous inflight halal meals on our flights to and from Switzerland, and let me just say: dining above clouds has never tasted (or looked!) so good. Of course, good food (and good news) must always be shared, so here's what we thought of it!
KLM Jakarta - KL World Business Class: Farah Quinn's Dinner Menu
We've heard SO much about Indonesian celebrity chef Farah Quinn's spectacular creations, so when we heard that she was appointed KLM Indonesia's signature chef, we couldn't wait to get our hands on her delectable dishes.
#HHWT Tip: 
Farah Quinn's mouthwatering meals are available in World Business Class on the Jakarta-KL and Singapore-Bali routes (to and fro!)
Appetizer: 
While travelling, few things are more nostalgic of home than some good ol' traditional food, and for us, rojak tops the list!
Farah Quinn's special 
rojak pengantin with cashew nut sauce
 was particularly finger-licking good, with the cashew nut sauce acting as a excellent complement to the beancurd and potatoes.
Main course: 
We had a choice of "kway teow friend noodles with prawns and bok choy" or 
"basquaise beef stew with spicy tomato-basil sauce, Ducchese potato, carrots, snap peas and mushrooms"
. Since we were in the mood for some chunky meat slices, though, we chose the latter!
Absolutely no regrets here: the beef stew was super juicy and soft and simply melted in our mouths. The fact that the beef stew itself is cooked in the French basque style just adds a touch of international flair to the dish that we loved as well.
Dessert:
We finished off our meal with 
Farah Quinn's famous coconut panna cotta with candied peanut brittle
, and only had one regret: that there wasn't more where that came from!
As lovers of all things sweet, we loved the silky-sweet, smooth texture of the panna cotta, and the peanut brittle added an extra nuttiness to it all that we really couldn't get enough of.
KLM KL - Amsterdam World Business Class Breakfast Menu
Our sumptuous breakfast spread onboard the overnight long-haul flight from KL to Amsterdam was without doubt one of the highlights of the trip. Picture being pleasantly woken up from your slumber for a feast as temptingly good as this one!
Raisin pancakes with apricot compote and mango sauce, served with a selection of Dutch cheeses, bread and fruits. 
The raisin pancakes were delightfully fluffy, and paired with the thick apricot compote and mango sauce, it made the perfect meal to start the day with. Zarifah, on the other hand, chose a piping hot savoury omelette and sausage meal served with a crispy hash brown, which she finished every last crumb of with much finger-licking and lipsmacking.
It wasn't just the food we couldn't get enough of, though. Everything about the World Business Class Experience was so thoroughly well-thought-out that we had one of the best flight experiences we've ever had!
In fact, one step inside the Business Cabin and we were already impressed at its sleek interior design (courtesy of Dutch designer Hella Jongerius!)
The best part was the full-flat sleeper seats which reclined into a full bed at your whim and fancy. After such a filling meal, we were helpless except to fall sound asleep in our seats, and we didn't wake up till it was time for breakfast the next day ?
It didn't hurt that each of the seats came with privacy screens, personal storage booths and in-seat power to keep our devices fully charged right beside us as we slept!
Even the comfort bags we were given exuded a lux, exclusive feel. They were designed by Dutch designer Jan Taminiau and packed with long-haul flight essentials, from long fluffy socks to mini-toiletries and eye masks to make sure we'd sleep properly.
Before landing, we were gifted with these beautiful little KLM Delft Blue Houses, their signature souvenir exclusively for Business Class passengers. We can't lie, these little Dutch blue houses were so attractive it was hard to say no!
Each time you travel on World Business Class (including short-haul flights!), you'll receive a complimentary KLM Delft Blue House. There are 98 KLM houses to collect in total, and one new one is introduced every year on KLM's birthday.
P.S. Remember to ask the crew to help you empty out the gin inside the Blue House! The houses are filled with gin on most routes except for Middle Eastern destinations.  
Amsterdam - Singapore Economy Comfort Meal
If economy class suits you just fine, though, here's a pro-tip: opt for KLM's Economy Comfort class and you'll never see economy the same way again. We opted for Economy Comfort seats for our flight from Amsterdam to Singapore, and we certainly loved it just as much!
The seafood pasta we were served for dinner onboard was the perfect meal to bring a close to our hectic day after all of the day's last-minute sightseeing and shopping.
What's more, we loved how much room we got with the Economy Comfort seats. With 10cm more legroom and twice as much recline than Economy Class seats, we could stretch our legs as much as we want. Needless to say, we definitely bid goodbye to those pesky flight-induced leg muscle cramps!
While long-haul flights often evoke a sense of dread and near certainty of sleeplessness, we were indeed thoroughly pleased with KLM's awesome flight experience and attention to detail, from Business Class to Economy Comfort. Here's looking forward to more travels onboard KLM in the near future ?
Tags:halal-food-guidenews