There's nothing like good food and cheap buys to get you in the spirit of travelling, even if it's just across the immigration border ? A quick weekend getaway to Johor is now made even easier with more WiFi hotspots available in all areas of Johor, starting from February 1. Now, there's another reason to brave the traffic jam, isn't there? Of course, Johorians and frequent travellers to the city state will already be jumping for joy at this ?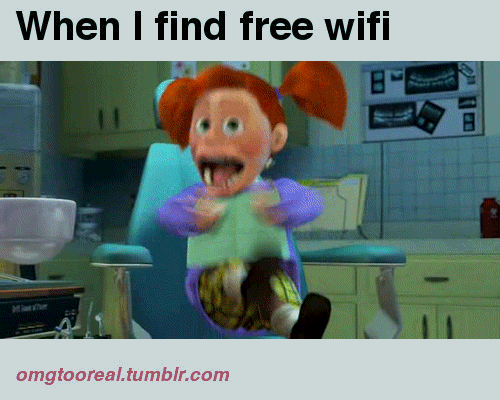 Credit: Giphy
Thanks to JCorp WiFi, there'll be a whopping 768 Jcorp WiFi hotspots in every district ? Whoever says home is where the wifi is... sure is speaking the language of the Johorians ? This execution will be done in stages and maintained by JCorp at RM10 million annually for the next five years - a costly price to pay, but hey, it's for something so, so worth it, right?
Credit: DATUK SERI HJ. MOHAMED KHALED NORDIN on Facebook Co
This comes as the icing on the cake to the 135 Johor Free Wifi hotspots already available since early last year, installed in areas like recreational parks and local council offices. There's no excuse to blue-tick someone now, is there? ?
Credit: nickyypls on Instagram
What do you think of this? Let us know in the comments below! [iframe seamless="seamless" style="border: none; overflow: hidden;" height="450" width="100%" scrolling="no" src="https://pollbuzz.co/frame/2038?type=poll"][/iframe]