Thinking of an Asian destination for your year-end getaways but stumped on where to go? You're in luck: two of the most popular destinations in Asia are now gearing up to become even more muslim-friendly in a bid to attract more muslim tourists! ?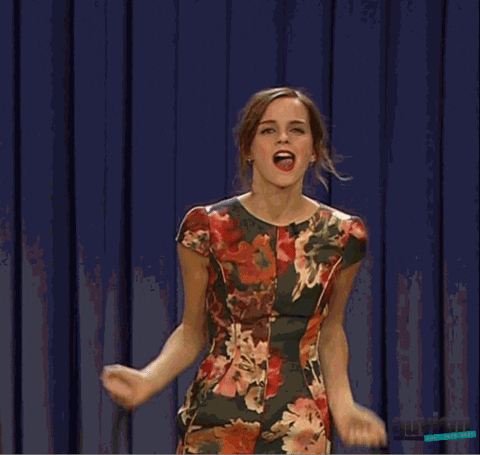 Credit: Giphy
That's right, both Korea and Thailand are beefing up their Muslim-friendly facilities to expand their respective tourist industries, and that means only one thing: more halal and Muslim-friendly hotels, restaurants and even apps ? Been to Korea and Thailand before? Share your experiences and
leave a review on our website for your favourite eateries, attractions and prayer spaces!
 ?
South Korea Offers More Muslim-Friendly Certified Hotels
Credit: @nuno_dias7 on Instagram
Since enjoying almost a million Muslim tourists from Indonesia and Malaysia in 2016, the Korea Tourism Organization (KTO) has been moving rapidly towards improving the infrastructure for Muslim tourists to keep them coming; more and more hotels are obtaining Muslim-friendly certification for their restaurants.
Disclaimer: 
The restaurants mentioned below have all obtained Muslim-friendly certification which was jointly developed by KTO and the Korea Muslim Federation. Even though halal menus are available, alcohol is also served, so do dine at your own discretion.
P.S. Check out the full description of KTO's various Muslim-friendly classifications here!
1. Sheraton Seoul D Cube City Hotel
Dine like kings and queens at Sheraton's signature restaurant, Feast, which obtained a Muslim-friendly certification last month! ?
Credit: Sheraton Seoul D Cube City Hotel on Facebook
What's more, performing your daily prayers will be a breeze when you stay at the Sheraton! Muslim guests to the hotel each receive a copy of the Quran, a prayer mat, a compass and prayer beads, so you won't have to bring any of your own from home ?
2. The Plaza Hotel, Seoul
Sheraton isn't only the restaurant t0 offer prayer garments and accessories to Muslim guests: at the Plaza, Muslim guests each get a copy of the Quran too! Four of its restaurants also recently obtained a Muslim-friendly certification ?
Credit: The Plaza Seoul Autograph Collection on Facebook
3. Lotte Hotel Seoul
If you're a k-drama fan and always wondered what it felt like to be a wealthy heir of a conglomerate, now you can! ?  Not one, not two, but all FIVE restaurants at the ultra-swanky Lotte Hotel Seoul have received the Muslim Friendly certification from KTO ?
Credit: Lotte Hotel Seoul on Facebook
New prayer spaces & Muslim-friendly restaurants in touristy areas
New prayer space: Lotte World Tower, Seoul
No need to worry about where to pray in the midst of all your luxury shopping: come Wednesday, 16 August 2017, one of Korea's biggest, hugest and most popular department stores, Lotte Department Store Avenuel, will be opening up a new prayer space for its Muslim patrons!
Credit: BIM-U on Facebook
The prayer room, which was built on the advice of the Korea Muslim Federation, will be gender-segregated and will also provide copies of the Quran as well as a 
qibla 
to facilitate Muslim tourists who want to perform their prayers while shopping ?
P.S. Check out more nearby prayer spaces, muslim-friendly eateries and top attractions in Seoul on our website! 
New Muslim-owned Malaysian Restaurant opened at Myeongdong
If you find yourself missing some good ol' home-cooked Malaysian cuisine while in Seoul, fret not: a new Malaysian Restaurant has just opened right in the heart of Myeongdong! ?
Credit: Kampungku Malaysian Cuisine on Facebook
From Nasi Ayam to Roti Canai to Satay, get your Malaysian cuisine fix at Kampungku Malaysian Cuisine, located just a 2-minute walk from Myeongdong Station Exit 3. The restaurant also provides a spacious prayer room for you to perform your prayers at the utmost convenience ?
Credit: Kampungku Malaysian Cuisine on Facebook
Thailand
In an effort to boost its tourism sector, Thailand is also pulling out all the stops to draw Muslim tourists from Southeast Asia and the Middle East. Not least of those effort is the introduction of halal-certified hotels like Bangkok's Al Meroz Hotel, where only halal food is served.
Credit: Al-Meroz Hotel Bangkok on Facebook
Still, if you find yourself feeling lost, overwhelmed, and not knowing where all the best halal food and hotels are, you're just a few clicks away from all the information you need! The Tourism Authority of Thailand just recently launched a Muslim-friendly app which directs Muslim tourists to hotels, shopping centres, prayer rooms, and muslim-friendly restaurants. Talk about convenience ?
As if that wasn't enough, the immensely popular beach destinations of Phuket and Krabi are also gearing up to become premier destinations for Muslim travellers, following in Bangkok's footsteps by introducing more muslim-friendly hotels, resorts, and restaurants ?
P.S. Take a look at these 9 insanely beautiful Muslim-friendly luxury accommodations in Thailand to pamper yourself!
So now there's even more reason for you to start planning to visit Korea & Thailand ?  What are you waiting for? Book those tickets now!
If you've been to Korea & Thailand before, do leave a review on our website and help out other Muslim travellers! ?
Tags:news