Travelling to different parts of Japan is convenient thanks to the Japan Rail Pass. Your passport to
great adventures in Tokyo, Osaka, Kyoto and beyond
, it's a great way for travellers to explore Japan extensively and economically.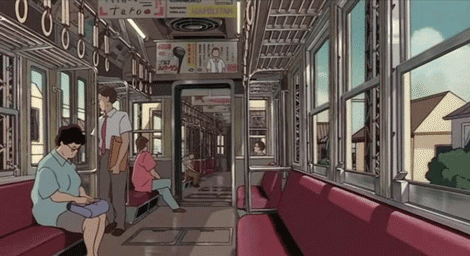 Credit: Giphy
In preparation for the
Tokyo 2020 Summer Olympics and Paralympic Games
, Japan Railways revealed a number of new changes on this popular long-distance rail pass. If you're planning a trip to Japan any time soon, be sure to read up and see how these latest updates will make your train travels better!
What is the Japan Rail Pass?
Japan Rail Pass (JR Pass) is a long-distance rail pass that allows international tourists to travel efficiently and economically across Japan. With a validity of 7-day, 14-day and 21-day duration, pass holders can commute on all Japan Railways (JR trains) including shinkansen (except Nozomi and Mizuho services), major JR trains, limited trains, express trains, rapid or local trains. Additionally, it can be used on JR buses, Tokyo monorail, and the JR-WEST Miyajima ferry service. Ideal for multi-city travels in Japan,
we recommend booking your JR Pass in advance before your trip
.
What are the new changes in the JR Pass this year? 
Since Japan is months away from the
Tokyo 2020 Summer Olympics and Paralympic Games
, international tourists arriving in Japan can expect new changes on the JR Pass starting spring 2020 (end of March). It aims to solve minor inconveniences and allow pass holders to travel smoothly in Japan.
1. Multilingual website and system
Anticipating an influx of tourists in the months leading up to Tokyo 2020 Summer Olympics and Paralympic Games, the JR Pass system will simplify the booking process and add new languages such as English, Chinese and Korean. The multilingual support is expected to roll out in April 2020 where more details about the booking process will be available.
2. Online seat reservations for shinkansen
Currently, JR Pass holders are only allowed to reserve their seats at any JR ticket office in Japan. Without the options of reserving a seat online or at the ticket machine, the present booking method can be inconvenient for travellers on the go. Starting spring 2020, JR Pass holders will be able to book their seats online or from the ticket machine at various shinkansen stations. This will be a fantastic option for travellers who prefer to sit in groups or plan their trip ahead of Japan's peak season.
3. Say goodbye to exchange orders
To streamline the Japan Rail exchange process in Japan, the new update will allow travellers to purchase the JR Pass directly from the official website without relying on a travel agent or mailing the exchange order to your home. After purchasing the JR Pass online, travellers can collect the pass conveniently from
any JR ticket office in Japan
.
4. Automated gate entry for JR Pass holders
JR Pass holders can expect smoother queues in the train station as the new improvements will allow pass holders to use the automatic ticket gates. Currently, JR Pass holders are required to present their passes at the manned ticket gates, which can take a while during peak hours and busy travel periods.
What will these new changes mean to your trip to Japan?
Now that Japan Railways are doing their best to iron out the minor inconveniences of JR Pass, this is definitely a great year to plan a multi-city getaway in Japan. If you're looking for travel inspirations, check out
our ultimate 10D9N Muslim-friendly itinerary to Osaka, Kyoto and Tokyo
!