Few things excite us more than the prospect of travelling across Japan, sampling authentic halal Japanese food and exploring the endless numbers of age-old Japanese castles and cities. Throw in the possibility of covering SEVEN cities in SEVEN days aboard a speedy bullet train, and you have yourself an adventure of a lifetime ?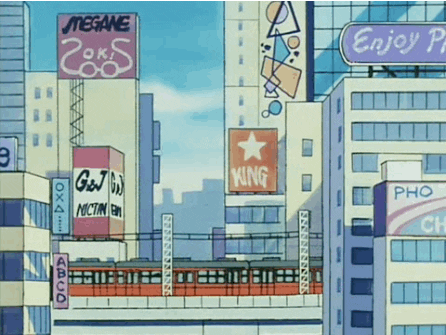 Credit: Giphy
Travelling between cities in Japan can get really expensive, especially if you're planning to hit up multiple cities in one trip. We'll let you in on a secret, though: the
7-day Japan Rail Pass
is THE best way to do all of that while making sure your trip stays on the affordable side of things.
#HHWT Tip: 
Pack your trip with as many activities and attractions as possible to maximize your time there, and use these promo codes to get discounts off your purchases on
Klook
: TRAVELHHWT (SGD5 off), TRAVELHHWTMY (MYR15 off), TRAVELHHWTID (IDR50,000 off). Plus, with
Klook's
Black Friday promo deals, you can get 10% off your purchases when you use these codes from 23-26 Nov 2018:
SGBLACKFRI
and 
MYBFCM10
. Do note that terms and conditions apply!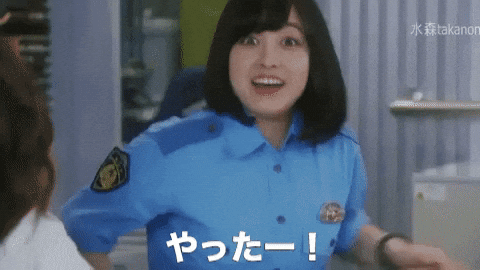 Credit: Giphy
[inlinewidget id=55776] But with 7 consecutive days of unlimited rides on most Shinkansen (JR railways), local JR trains, JR ferries and JR buses, just the thought of planning your Japan trip can be dizzying. Which is why we've done all the work for you ? Here's 7 Japanese cities you can explore in 7 days with the JR Pass!
#HHWT Tip: 
When you've made your JR Pass purchase on Klook, bring your Klook voucher AND your passport to redeem the JR Pass Exchange Order at any of Klook's pick-up points! 
Click here for more details & FAQs!
1. Tokyo
First things first, though: once you've landed in Japan, head straight for the JR Rail Office (there are JR offices in all of Japan's international airports) and use your JR Pass Exchange Order to redeem your JR Pass. Just show them your passport (no passport photocopies allowed) and do double check that the names on your Exchange Order match the names on your passport or you'll have to cancel your pass! Now, onwards to Tokyo! With its gleaming skyscrapers, iconic intersections and youthful vibes, who could ever skip Japan's bustling capital? ? Whether it's shopping or panoramic views of the metropolitan skyline you're after, Tokyo will you sweep you off your feet in no time at all!
Getting Wi-Fi
Let's be honest: none of us can survive for too long without Wi-Fi, especially when we're travelling. To get the most bang for your buck, though, 
get yourself a 4G pocket Wifi router with unlimited data from Klook
and pick it up (and drop it off!) at any of Japan's international airports.
Credit: Seika on Flickr
#HHWT Tip: 
Get discounts off your very first Klook purchase when you use these codes: TRAVELHHWT (SGD5 off), TRAVELHHWTMY (MYR15 off), TRAVELHHWTID (IDR50,000 off).
Getting from Narita Airport to Tokyo Station
If you're flying into Japan via Tokyo, you'll most probably be flying into Narita Airport, which serves most international flights into Japan. Once you've settled your JR Pass and pocket wifi, hop onto the JR Narita Express, which'll get you to Tokyo Station within an hour.
Narita Airport – Tokyo Station by JR Price (without JR Pass): 
¥6000 two-way
#HHWT Tip: 
Seat reservations on JR trains can be made with no additional charges, so remember to reserve your seats at the ticket office at each JR station and get your reserved-seat ticket before boarding!
Credit: Tim Adams on Flickr
From there, you can catch a JR train to any other part of Tokyo, depending on where your accommodation is located.
#HHWT Tip: 
Avoid using Nozomi and Mizuho trains on the Tokaido, Sanyo and Kyushu Shinkansen--these aren't covered by the JR Pass, so you'll be charged extra if you use them ?
Getting around in Tokyo
Save yourself the hassle of buying single-use subway ticket rides while you're in Tokyo, and opt for these
Tokyo Subway Tickets from Klook
instead--these'll get you unlimited rides on all Tokyo Metro and Toei subway lines for periods of 24h, 48h, or 72h!
Sightseeing
Shibuya Pedestrian Scramble
You can't really say you've been to Tokyo if you haven't gone to the Shibuya Pedestrian Scramble. As the busiest pedestrian crossing in the world, there can be up to 2500 people crossing this intersection at the same time during the busiest hours!
Credit: Yoshikazu TAKADA on Flickr
#HHWT Tip: 
Head up to the Starbucks overlooking Shibuya Pedestrian Scramble for some of the best views of the intersection (especially at night ?)
Asakusa
The cultural hub of Tokyo, Asakusa houses the world-famous Sensoji Temple, which is also Tokyo's most visited temple. Make your way through the Kaminarimon Gate and walk through Nakamise-dori, a shopping street lined with stalls selling nifty Japanese handicrafts and snacks.
#HHWT Tip: 
Nakamise-dori is also one of Japan's oldest shopping streets, so take your time exploring it along with the Sensoji Temple!
Because of the sheer magnificence of the Oriental wonders found in Asakusa, it's also one of the best places in all of Japan to try exploring while donning a kimono.
Get a feel of olden-day Tokyo as you wander Asakusa clad in gorgeous vibrant kimonos or yukatas! We can't think of a better way to immerse ourselves in the local culture ?
#HHWT Tip: 
Why not go the full mile and deck yourself out in beautiful ornaments? Get the full
Tokyo Kimono Experience from Klook
--playing dress-up has never looked so good!
Muslim-friendly food in Tokyo
Shinjuku Gyoen Ramen Ouka
This one's probably one of Tokyo's best-kept secrets. The servings here are HUGE (and you can still upsize your ramen to large!), and each set comes with juicy grilled chicken, yakitori AND a bowl of rice which you eat with your remaining ramen broth.
It's also conveniently located just 5 minutes away from the stunning Shinjuku Gyoen National Gardens, so you can pop over here to refuel once you've spent enough time wandering around the gardens ?
Yakiniku Panga
Going to Japan without having a taste of authentic halal wagyu is almost unheard of, and few eateries are better for a wagyu feast than the evergreen Yakiniku Panga, located just a short train ride away from Asakusa!
Stuff yourself to your heart's content with juicy strips of glistening wagyu and yakiniku and watch with bated breath as the meat sizzles away on the grill in front of you. Trust us, Yakiniku Panga is one Japanese eatery you're not likely to forget ?
2. Chiba
Situated a mere 30-40 mins' train ride from Tokyo, Chiba is literally every Disney-lover's dream come to life: both Tokyo DisneySea and Tokyo Disneyland are located right next to each other! It's definitely worth setting at least one day aside for all your Disney adventures here. But if haven't got time to explore both Tokyo Disneysea and Tokyo Disneyland, go for Tokyo Disneyland for the full Disney treatment ✨
Getting there
Hop onto a JR train from Tokyo Station to Maihama, and you'll see the Disney Resort Line that services DisneySea, Disneyland and the Tokyo Disney Resort official hotels located just a stone's throw away from the station.
Credit: Guilhem Vellut on Flickr
#HHWT Tip: 
If you're planning to spend a night or two at Tokyo Disney Resort, make full use of the Disney Resort Line to get around! Otherwise, head straight for Disneyland or DisneySea's entrance.
Tokyo - Chiba by JR Price (without JR Pass):
¥440 (two-way)
Disneyland Tickets
Disneyland is notoriously packed all year round, so it's best to purchase your tickets in advance on Klook so you can skip the long, snaking queues at the Disneyland ticket counter. Think of all that time wasted just standing around waiting for the queue to move along when you could just as easily be going on all the rides you want ?
There are two ways you can save time AND skip the long queues at Tokyo Disneyland. Either opt to get
Klook's Tokyo Disneyland Ticket 1 Day Pass (Direct Entry at Disney)
, where you simply need to print out your voucher to enter the park. Or, if you're coming from Maihama, you can
head over to Maihama Station and present your e-mobile voucher
to collect your physical Tokyo Disneyland ticket.
Muslim-friendly food in Tokyo Disneyland
While there aren't any halal-certified eateries within Tokyo Disneyland, rest assured that you won't be hungry on your Disney day out. We've sussed out some options for you to consider on your next Tokyo Disneyland adventure! No theme park experience is complete without munching on popcorn in between all those rides. Popcorn carts are dotted all over Tokyo Disneyland, and you'll find different flavours in different parts of the park!
It seriously took all of our willpower to refrain from buying armfuls and armfuls of popcorn. We did get a bucketful of popcorn, though ?  Who could resist it when it comes in those super-cute Mickey Mouse buckets? Need more help to plan your Tokyo Disneyland adventure? Check out these
10 tips to planning the perfect Tokyo Disneyland trip!
3. Hakone
If you're starting to feel a little restless from Tokyo's continuous hustle and bustle, Hakone is the breath of fresh air you've been sorely needing. With its tranquil Japanese countryside scenery and breath-taking mountain views, it'll charm you off your feet almost immediately!
Credit: Guilhem Vellut on Flickr
Getting there
The easiest way to access Hakone is by travelling to Odawara Station via JR Tokaido Shinkansen. From there, you can take local buses and trains into Hakone, or head straight to one of Hakone's main attractions, the Hakone Tozan Railway.
Tokyo-Hakone by JR Price (without JR Pass): 
¥2980 two-way
Day tours
Want an even more relaxed time in Hakone without having to worry about transport, getting around, or deciding which attractions to see? Book a day tour to Hakone from Tokyo that'll have you boarding cruises above serene lakes and admiring spellbinding mountain views without the usual hassle of planning your day!
#HHWT Tip:
Planning on staying in Hakone for a few days?
Book the 2/3 Day Hakone Free Pass on Klook
and gain unlimited travel, complimentary services and awesome discounts at over 50 locations in the town!
Credit: Liliqe on Flickr
Klook offers an amazing Mount Fuji and Hakone Day Trip
that'll take through Hakone's best mountains and lakes, AND give you splendid views of the majestic Mt Fuji in the background. You'll be picked up and sent back to your hotel, and ferried around in a super-comfy coach (with free unlimited Wi-Fi) perfect for napping in between sightseeing!
Sightseeing
Lake Ashinoko
This is the most famous lake in Hakone, and for good reason. Come here on a cloudless day and you'll be able to spot the snow-capped summit of Mt Fuji rising up behind the lake itself. It makes for an awesome photo opportunity along with the fiery red Hakone Shrine in the foreground!
Credit: Dave Golden on Facebook
Hakone Tozan Railway
All aboard Japan's oldest (and only) mountain railway! Enjoy the captivating mountain scenery all around you as the railway climbs up the steep slopes of Mt Hakone. The ride is worth it any time of the year just for the views alone, because the scenery here changes from season to season without losing any of its fragile natural beauty.
Credit: @shigeki1169 on Instagram
[inlinewidget id=55778]
4. Kyoto
Known as the cultural heart of Japan, Kyoto is full of charming, traditional Japanese streets and temples that have stood the test of time. Almost every inch of Kyoto exudes a graceful grandeur that will mesmerize you to no end!
Getting there
Taking a Shinkansen from Tokyo Station to Kyoto Station will only take you 2 hours, but ticket prices differ drastically depending on whether it's peak season or not--it can range anywhere from ¥8000 to ¥14,000! If you get the JR Pass, though, you won't need to worry about fluctuating prices at all ?
Credit: Henry on Flickr
Tokyo-Kyoto by JRPrice (without JR Pass): 
¥8210 one-way
Getting around in Kyoto
Japan is renowned all over the world for its super-efficient public transportation, and Kyoto is no exception. Take full advantage of the city's buses, trains, metros and more to get from attraction to attraction while you're here!
Credit: @bittersweetmaggie on Instagram
Save yourself the hassle of buying individual tickets for each ride, and
get the ICOCA card from Klook
: it gives you access to JR, subway, private railway and buses in the Kansai region (covering Kyoto, Osaka and Kobe!) You can even use it to get around Tokyo—remember to recharge it so it'll last you your whole trip.
#HHWT Tip: 
Klook
 is having Black Friday promo deals from 23-26 Nov 2018! Get 10% off your purchases when you use these codes: 
SGBLACKFRI
 and 
MYBFCM10
. Do note that terms and conditions apply!
Sightseeing
Fushimi Inari Taisha
Visiting Kyoto without going to the Fushimi Inari Shrine would be like going to Paris without seeing the Eiffel Tower--it's unthinkable! Walking through the bright vermillion tori gates flanking the pathways here is a truly magical experience and a definite Kyoto must-do.
#HHWT Tip: 
To avoid hordes of tourists blocking your insta-worthy shot of the tori, come early in the morning from 7AM - 8AM. Alternatively, coming here about an hour before sunset lends a beautiful glow to the tori that is truly breath-taking as well.
Arashiyama Bamboo Grove
The towering bamboo stalks that sway gently in the wind at Arashiyama Bamboo Grove don't just make for a perfect picture, they're the perfect place for a quiet, serene early morning walk.
Indulge in a spot of "forest-bathing" (as the locals call it, referring to the practice of simply soaking in the forest's atmosphere) at this sprawling bamboo forest, and give your mind and heart a much-needed respite ? For a full-fledged experience of what the Arashiyama district's gorgeous offerings, though, it's worth booking a tour to Arashiyama Bamboo Grove.
Klook offers a highly recommended Arashiyama Bamboo Grove half-day tour
that'll take you the district's most beautiful sights while you kick back and relax!
Muslim-friendly food in Kyoto
Ayam-ya
If you could only try ONE Muslim-friendly eatery in Kyoto, it definitely has to be Ayam-ya. Serving up hot, steaming bowls of Kyoto's best halal ramen in rich chicken broth, your first Ayam-ya will have you licking your lips (and ordering second and third bowls too!)
#HHWT Tip: 
Get the free upsize to the large bowl for maximum effect! And before you leave, be sure to drop into the in-house prayer room to complete your prayers ?
Yoshiya Arashiyama
Feeling famished after that leisurely stroll through the Arashiyama Bamboo Grove? Pop over to Yoshiya Arashiyama and tuck into some good old halal washoku (Japanese traditional dishes) as you admire the gorgeous views of Arashiyama stretching out before you.
Having been in the restaurant scene for close to 70 years, you can rest assured that the food here won't disappoint!
5. Nara
With a whopping eight UNESCO World Heritage sites to its name, Nara is one stop you CANNOT miss while in Japan. Wedged in between both Kyoto and Osaka, it's ideally located for a fun-filled day trip. Don't forget to feed the local deer while you're in Nara--they're also one of the main attractions here.
Getting there
Nara is equidistant from both Osaka and Kyoto, so you can easily take a day trip from either one of the major cities for about the same cost. Alternatively, if you're on your way from Kyoto to Osaka (or vice versa) and are making a stop at Nara long the way, you can also store your luggage at Nara Tourist Information Centre which is just outside Nara Station.
Kyoto-Nara by JR Price (without JR Pass): 
¥710 one-way
Sightseeing
Nara Park
Established way back in 1880, Nara Park is where you'll find most of Nara's most popular attractions, including temples, and of course, the ever-friendly local deer who love to interact with the fascinated tourists who visit in droves.
Credit: SteFou! on Flickr
#HHWT Tip: 
Deers are considered sacred amongst the locals who follow the Shinto religion, and they're also considered a national treasure, so do treat them respectfully and with extra care while you feed them ?
Credit: @maxwell2372 on Instagram
Deer crackers are sold in packets of 10 for about 150 yen. When you're feeding them, hold the cracker overhead and they'll bow to you as a way of asking to be fed!
Todaiji
This grand temple situated in the heart of Nara Park is the world's largest wooden building, and it's also counted amongst Seven Great Temples, so it's worth a visit when you're here in Nara.
Credit: SteFou! on Flickr
#HHWT Tip: 
There are very few Muslim-friendly food options in Nara itself, so you're better off eating before or after you make your way to Nara!
6. Osaka
The third most popular destination in Japan amongst travellers from all walks of life, Osaka's packed streets and larger-than-life neon signs create a uniquely Japanese cosmopolitan experience that you'd sorely regret if you gave this city a miss!
Getting there
Navigating your way to Osaka is straightforward enough: it's only an hour away from Nara by Shinkansen, two hours from Kyoto, and about 4 hours from Tokyo. Prices differ depending on which part of Japan you're travelling from, but if you've got the JR Pass, it's nothing to worry about!
Nara-Osaka by JR Price (without JR Pass)
: ¥800 one-way
Sightseeing
Dotonbori & Glico Man
For an authentic taste of Osaka's city life, head for Dotonbori, one of its liveliest entertainment districts. Crammed from top to bottom and start to finish with myriad stalls, eateries, arcades, and shopping outlets, allow your senses to be embraced wholly by the sheer volume of activity in its streets.
Universal Studios Japan
It's a never-ending debate amongst travellers to Japan: is Disneyland or Universal Studios Japan better? It's almost impossible to decide, though, so why not get the best of both worlds and set aside a whole day just for a fun-filled time at Universal Studios Japan while you're in Osaka? ?  
#HHWT Tip:
 DO NOT purchase tickets from unrecognised retailers as your tickets will be nullified! 
Stick to authorised resellers and official partners like Klook
 and book your tickets with them to avoid any last-minute disappointments. You don't have to worry about being stopped at the gates for sure! Get your
1-day pass to Universal Studios Japan from Klook
and breeze through the lines at the ticket counter--just show your mobile voucher to the staff to enter directly!
#HHWT Tip: 
You absolutely CANNOT miss the Harry Potter ride (of course) and the 4D animated minion ride while you're here!
P.S. Want some insider tips on maximizing your time here? Check out these
8 secret hacks for a fun-filled visit at Universal Studios Osaka!
#HHWT Tip: 
If you purchase your JR Pass, Tokyo Disneyland tickets AND Universal Studios Japan tickets from Klook, get $100 off your purchases with <YES100>!
Muslim-friendly food in Osaka
Matsuri
If you've hungered for halal okonomiyaki and takoyaki all throughout your trip, you definitely need to try out the iconic Matsuri.
Not only does it serve those two wonderful dishes, you can even cook your own takoyaki while you're there for an even more authentic Japanese experience!
7. Hiroshima
While it's known to most of the world as one of the two cities that tragically suffered from atomic bombings in the second World War, Hiroshima itself has so many more charms that are just quietly waiting to be discovered. A visit here is likely to be less crowded than to the other cities on this list, so if you need a break from those tourist crowds, this one's a must-do!
Getting there
Hiroshima is only a 2.5h train ride (by JR Shinkansen) away from Osaka, so it's entirely possible to do it as a day trip from Osaka if you don't want to spend a night here.
Osaka-Hiroshima by JR Price (without JR Pass)
: ¥5,620 one-way If you bought a return flight back home from Tokyo's Narita Airport, the train ride from Hiroshima to Tokyo will set you back SGD139 one-way. Get the JR pass, though, and you won't have to worry about it!
Hiroshima-Tokyo by JR Price (without JR Pass)
: ¥11660 one-way
Sightseeing
A-bomb dome
A UNESCO World Heritage Site, you can't leave Hiroshima without visiting the A-bomb dome, which serves as a memorial to those who perished in the atomic bomb attack on Hiroshima on 6 August 1945.
Credit: Peter & Michelle S on Flickr
The skeleton of the building still stands today, leaving an eerie yet poignant reminder to travellers of the indispensability of world peace regardless of time and age.
Miyajima
One of Hiroshima's best-kept secrets, the island of Miyajima makes for a splendid scenic day trip. Wander around the island at your own leisure as you explore the various temples, scenery and tori here. You especially can't miss out on its iconic red tori rising out of water!
Credit: Martin Abegglen on Flickr
#HHWT Tip: 
You'll find deer roaming freely around Hiroshima too, but be a little more careful: the deer here are more hostile and aggressive than the ones in Nara!
Muslim-friendly food in Hiroshima
Warung Matahari
Craving for a taste of good old Indonesian cuisine while you're in Hiroshima? Drop by Warung Matahari for a sumptuous Indonesian feast to pamper your taste buds with!
Credit: Hiroshima Study Abroad Ambassador on Facebook
Getting around Hiroshima
Make full use of the comprehensive local public transport system here: use the tram services, especially, to get around. Getting to Miyajima Island, though, takes a short ferry trip. Since the Miyajima ferries are operated by JR, though, you're totally covered with the JR Pass!
Hiroshima-Miyajima Ferry Price
: SGD14 two-way
#HHWT Tip: 
Klook
 is having Black Friday promo deals from 23-26 Nov 2018! Get 10% off your purchases when you use these codes: 
SGBLACKFRI
 and 
MYBFCM10
. Do note that terms and conditions apply! From vintage historic wonders to tranquil mountain scenery and lively entertainment districts, you'll definitely get a taste of everything Japan has to offer.
If you're still not convinced about getting
the JR Pass
, let this convince you:
| | |
| --- | --- |
| JR Ride | Cost |
| JR Narita Express (two-way) | ¥6000 two-way |
| Tokyo Station to Maihama Station | ¥440 two-way |
| Tokyo Station to Odawara Station | ¥2980 two-way |
| Tokyo Station to Kyoto Station | ¥8210 one-way |
| Kyoto Station to Nara Station | ¥710 one-way |
| Nara Station to Osaka Station | ¥800 one-way |
| Osaka Station to Hiroshima Station | ¥5,620 one-way |
| Hiroshima to Miyajima (Ferry) | ¥1180 two-way |
| Hiroshima Station to Tokyo Station | ¥11660 one-way |
| Total | ¥37600 (SGD448 / RM1396 / IDR 4,444,530) |
| Cost of JR Pass (Klook) | SGD338 / RM1089 / IDR3,460,502 |
| Savings | 25% savings! (If you're based in Malaysia or Indonesia, you'll still save at least 20%!) |
There you have it: it's completely possible to do 7 cities in 7 days with the
JR Pass
AND save tons of money when you purchase your tickets to activities, day trips and more with Klook! ? P.S. 
Klook
 is having Black Friday promo deals from 23-26 Nov 2018! Get 10% off your purchases when you use these codes: 
SGBLACKFRI
 and 
MYBFCM10
. Do note that terms and conditions apply! [inlinewidget id=55776]
HHWT's Review of Klook
Booking our transportation passes and attraction tickets on Klook for our Japan trip was simple and fuss-free! We were able to get tickets for popular attractions like Universal Studios Japan (including express passes!) and Tokyo Disneyland instantly so we didn't have to worry about the tickets running out when we reached the park. Plus, we were able to skip the long ticketing queues and head straight to the entrance queues, which saved us a lot of time. We really like how the bookings are all available on the Klook mobile app so 
remember to download the Klook app
 before you leave for your trip! However, we highly recommend that you read through the descriptions of all your bookings carefully as we purchased a 4G WiFi device for our trip without realizing that we selected the option with the 7GB data package! It would have been better if the data package was reflected in the product title. So if you can't travel without unlimited data like us, please choose the 
unlimited data option for the 4G WiFi device
!
This article was brought to you by Klook.