Attention all ramen lovers, we're here to bring you a piece of exciting news that's going to make you and your taste buds a lot happier: Ichikokudo Hokkaido Ramen is opening a new outlet at Masjid Sultan?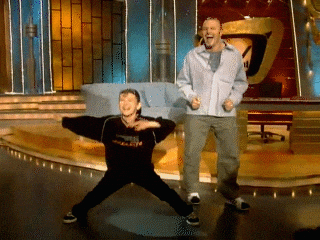 Credit: GIPHY
That's right! You can now look forward to savouring a bowl of authentic Hokkaido ramen at this halal-certified Japanese eatery while you
explore the wonderful neighbourhood of Bugis.
Although there are many halal eateries in Bugis, adding another option to the list is always a major win for Muslim travellers. And with the opening of this eatery, you can satisfy your cravings for Japanese food whenever you're in the area.
The best part about the opening of this outlet is that it's conveniently located right in front of Masjid Sultan! So, you'll be able to perform your prayers easily at any given time.
Credit: Ichikokudo Hokkaido Ramen on Facebook 
Never had a chance to dine at this well-loved Japanese eatery? Then, it's time to turn that around with this outlet ? A great introduction to the taste of Hokkaido flavours would be with Ichikokudo's authentic soy sauce ramen that is served with
dashi 
(soup), made by simmering chicken bones for hours using 100% Hokkaido kelp, plus a blend of bonito and mackerel flavours. The ramen is also made from a special flour which has Hokkaido wheat to enhance its texture! For seafood lovers Ichikokudo's seafood specialties are absolute must-tries. Offering several options of seafood ramen, have a go at their Hokkai Ramen Gifts From The Sea that will hit the right spot. With generous portions of scallops, shrimps and a crab leg, you'll be thoroughly satisfied with this refreshing ramen ? If you're looking for a little kick of spice in your ramen, Ichikokudo's Hokkai Jigoku Ramen is the perfect choice! Named after Hokkaido's famous volcano, Jigoku-dani, this spicy ramen is a rich red soup made with a mix of spicy
miso
(fermented bean paste), served with their signature broth and a good sprinkling of their homemade chilli
furikake. 
With this outlet in your radar, keep your eyes and ears peeled for the opening of Ichikokudo Hokkaido Ramen's outlet near Masjid Sultan by checking their official pages for any updates and changes.
Website | Facebook | Instagram