It's pretty safe to say that if we can eat milo, we will (we love it that much!). If you're a hardcore milo lover like us, don't resort to eating the powder just yet. The new food trend to take over Malaysia is none other than these heavenly tasty milo ice balls. Now, who says you can't have your milo and
eat
it too? ?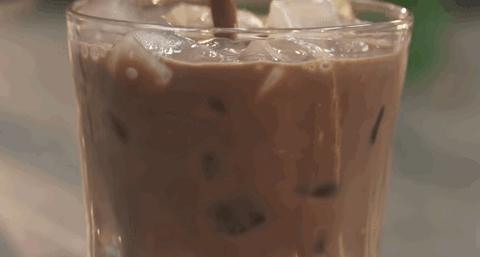 Credit: Giphy
Ice balls filled with sweet syrup is actually a common favourite amongst Malaysians and is even recognised as a local treat! But the new rendition of these ice balls will have Milo fanatics gleefully rushing for the next bowl, while the eager food hunters will be in line to give this viral food trend a try. We say, switch the typical ice balls you're used to with the nostalgic Milo syrup and powder for a fresh twist on the classic ? Cool off with an easy dessert you know that's sure to be good ?
Credit: GhiOuh on Facebook 
Malaysians love their milo almost as much as they love their regular cup of teh tarik. With a cooling dessert to accompany you on a hot day, there's no reason not to dive head-first into this chocolate ball, spoon ready in hand!
Credit: wanmijie_ on Instagram
One of the raved-about places you can get these at is Daughter's Kitchen in Sungai Buloh. It'll only set you back RM2.90 - pretty worth it for a bowl of  chocolatey goodness ? You can also check out other places that's near you:
Opposite Epal Jaya Pharmacy, Kuala Kangsar
Daughter's Kitchen, Lot 105 Kampung Melayu Sungai Buloh, Batu 13 1/2, Sungai Buloh
GhiOuh, behind Petronas Lama, Gua Musang
Johny's Ice Kepal AU3, Pusat Tuisyen Sri Sepakat , Jln AU3/12 Tmn Sepakat Keramat
Milo Kepal anaLicious , No 2 Jalan Pulasan 26, Taman Kota Masai, Johor
Perhaps, there is a new way you'll love your Milo now? ? [iframe seamless="seamless" style="border: none; overflow: hidden;" height="450" width="100%" scrolling="no" src="https://pollbuzz.co/frame/1999?type=poll"][/iframe]