Beep Beep – that's your phone for the hundredth time today. Flicking and scrolling constantly, and being bombarded with the news from all over the world can take a toll on you ?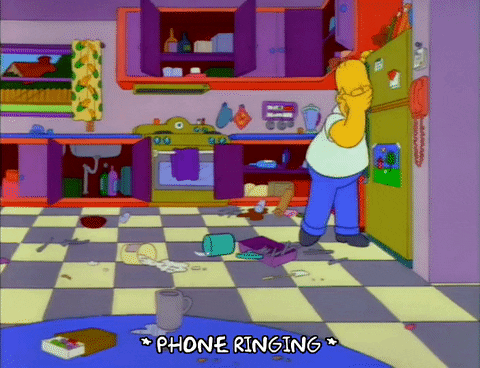 Credit: Giphy
Everyday routines and 'first world' problems can shift your priorities, but enough is enough! Be
that
person you want to be. The explorer in you is bursting to come out and and help fix the world – volunteering is after all a physical form of
sadaqah
! So, here's a selection of countries each with different opportunities, which we think highlights the countries' most humanitarian need – but of course, this is a small taster. There are many other opportunities out there for you to venture on ?
1. Ghana
Do you want to invest your time in the future generations of the world? Take a trip to Ghana where you will find some amazing orphanages doing some great work. Ranked Africa's most peaceful country, Ghana has a population of over 20 million – and 15% are Muslim!
You will have the hands on experience of dealing with children who have had a tough start in life. Diving in the deep end will open your eyes to understand the Ghanaian culture – but don't worry, English is the official language of the country!
Stock your bag with arts, crafts, sweets and treats to help entertain the children while you build your experience with teaching programs and life changing events for all. Know that when you leave, you would have created some of the best memories for the children!
2. Jordan
Jordan has been hope for people in neighbouring countries fleeing violence for many years. In fact, 1 in 13 people in Jordan is a refugee. This beautiful country is drastically falling under the strain. However take time to admire Petra, one of the 7 wonders of the world - also known as the Rose city.
Lend a helping hand and ear to women and mothers who have been forced out of their homes in Syria. Work in the centres that offer women and girls counselling, support and education opportunities. You'll be helping widows get back on their feet and become self sufficient. Many women within the refugee camps are reviving their old passions from their home land to provide for their families.
Credit:Volunteering with Syrian refugees in Jordan on Facebook
Take time out to also visit the lowest point of land in the world – The Dead sea shore. And a note to remember is that it's Jordanian custom to refuse an offer of a meal three times before accepting!
3. Phillipines
Rebuild homes that have been damaged by natural disasters over the years in Phillipines. With this effort, you'll be able to see the direct results of your work!

Help local carpenters create, repair and develop comfortable living spaces as well as clinics and schools. Lend a hand and teach English to underprivileged locals, catch up with other volunteer in the evenings and share stories.
4. Morocco
Morocco is Africa's closest point to Europe – which is reflected in its blend of cultures and traditions.
Realign your priorities and volunteer in an orphanage in Marrakesh. With a relaxed teaching environment, enjoy your day by entertaining and teaching children by means of fun and play. Leave your stamp on Morocco and bring out your artistic spark by painting colourful murals in the centres for everyone to enjoy.
Credit: Volunteer Morocco on Facebook
Live and feel the true authentic Moroccan night life by visiting the night bazaar - Jemma El Fena. With snake charmers, street performers and heaps of street food at your doorstep, how could you not sneak a peek? ?
5. Egypt
Although on the African continent, Egypt is the most populous Arab country in the world. When you think of amazing things to see, the pyramids come straight to mind. With a population of over 80 million, and your average Egyptian living on $2 a day, you can see the need to stand out from the hustle and bustle of the huge crowd.
Help develop this great nation one class at a time. Work with local NGOs and teach a range of languages to classes within ancient city of Cairo. In turn, learn a lesson yourself and brush up on your Arabic skills, it'll come in handy in the busy souks.  
When you're done with your volunteer work, take some time to truly experience what Egypt has to offer. Take a cruise and visit Luxor where you'll see the Valley of the Kings and Queens or visit the Cairo Museum which houses over one hundred thousand different relics and collections from one of the world's earliest civilisations.
6. India
With a population over one billion, this giant of a country is home to over 300,000 mosques, including the exquisite, wonder of the world - Taj Mahal, with the beautiful story of Shah Jalal who built it in memory and honour of this late wife Mumtaz Mahal.
India is sadly a difficult place to be a woman. Lack of equality and education and general cultural stigmas have dented the female population. However, the country which prides itself as the world's biggest democracy, is helping to combat the issues and women are beginning to make their mark.
Credit: Trocaire on Flickr
Develop a passion in working with women empowerment projects. You'll need to put your motivational hat on and have an understanding attitude, as your time there would be highly invaluable to them. Investing your time in giving the disadvantaged women a boost in morale and positive outlook in life will help you learn what really matters in life. They'll in turn teach you some life lessons.
7. Tanzania
Fancy going to the top of the world – or maybe just the highest point in Africa? Tanzania is home to the Mount Kilimanjaro. Around twenty five thousand attempt to the climb the colossal mountain each year! With so many tourists flooding in each year, you can understand why Tanzania is a great place to volunteer.
Learn the power of giving by helping locals gain their independence. Many people living with HIV in Tanzania are often shunned from society. They find it hard to get jobs and provide for their families.
Assist local men and women in crafting art, leather goods and clothes – that they can then sell to tourists in local markets as a source of income. Get your gardening gloves on and help with basic crop farming as part of an agricultural project aiming to help people become more self-sufficient.
8. Batam, Indonesia
If you'd like to volunteer in Batam, Rainbows for Batam believes that time is a valuable asset to give! Their intention is to build relations with the children and also guardians at a children home in Batam ?
Credit: Rainbows For Batam on Instagram
Invest your time with the children through arts and crafts, games and many more!
Credit: Rainbows for Batam on Facebook
As it's a project under The Tudung Traveller, do head over to her blog to find out how you can volunteer.
BONUS: South Africa
A country rich in minerals and animal conservation, South Africa truly has it all. It's also a great place to start if you love animals as you'll be able to help on a wildlife conservation site.
How often do you get to pet tiny lion cubs? ?
Creation: Penda Photo Tours on Facebook
Witness the beauty of Allah's creations in South Africa on a wildlife conservation site. Help with general wellbeing of endangered species, gain an insight to specialist breeding programs and get dinner ready for some big cats! So, there you have it ? Before you start planning for your humanitarian trip, remember to research, research and research! Do make sure you go through qualified and well reputable organisations. Whether you go alone or with a friend, you'll surely create some amazing memories while making a difference in people's lives ☺️
Tags:hhwtinspiration