Saving up for your next big trip with your friends? Travelling fancy doesn't necessarily have to cause a rip in your wallet! With enough research and some open-minded gusto in trying new things, there's surely something out there fitting your budget. Luckily for you, we've done the research bit for you?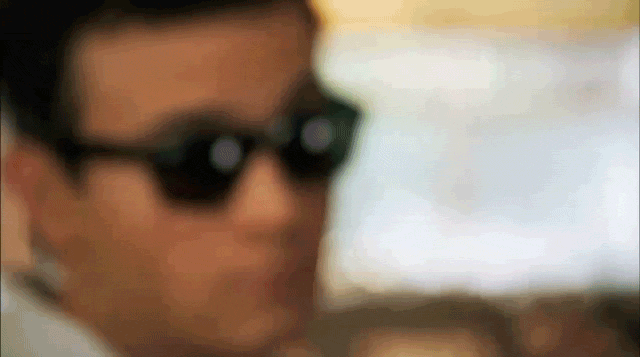 Credit: giphy
Here's some of the best accommodation spots in the region under USD100!
1. Gangtey Palace Hotel, Paro, Bhutan
Fancy a stay fit for kings? A night's stay at the Gangtey Palace Hotel in Paro is just for you! This hotelokie l used to house the royalty of Bhutan itself is not only extremely beautiful in its architecture and intricate design, but also nestled in the midst of the breath-taking Paro Valley☺️
Credit: sidharthmathawan on Instagram
Imagine waking up to a refreshing mist and the lovely view of snow-capped Himalayan mountains in the distance. Yes, please!
Credit: haleyejohnson13 on Instagram
The rooms at the Gangtey are spacious and come equipped with bed(s), seating area, and a desk. Mobile heaters are also provided for guests to beat the chilly highland climate!
Credit: sonalvartak on Instagram
Best part – there's even a hot stone bath available. Make sure to open the curtains to revel in the view of the valley while you soak too! In the evenings, don't miss out on the sunset while sipping tea in their open porch.
Address:
Hotel Gangtey Palace P.O Box 1218 Paro, Bhutan 1
Website:
http://www.gangteypalace.com/
Contact:
+975 8 271 301
Rate:
USD64/Night
Facebook
2. The Alcove Library Hotel, Ho Chi Minh, Vietnam
Credit: raberdthung on Instagram
Calling all bibliophiles, your dreams might just come true with The Alcove Library Hotel in Ho Chi Minh! With stacks of books from floor to the ceilings up for rent, you'll be spoiled for choices? Guests at The Alcove are also treated to a complimentary welcome drink and selection of fruits throughout the day.
Credit: The Alcove Library on Facebook 
The rooms at this hotel comes equipped with a flat-screen TV, iPod dock, personal safe, and also include a cozy kitchenette to whip up some hot drinks to start your day. The hotel is located in an accessible spot too - just 5-mins from the international airport, and 15-20 mins drive away from other attractions such as the Notre Damn Church, Diamond Shopping Centre, War Museum, Ben Thanh Market, and Opera House!
Book it now!
Address:
133A Nguyen Dinh Chinh, Phu Nhuan District, HCMC, Vietnam
Contact:
+84 8 6256 9966
Rate:
From USD52/Night
Website
 |
Facebook
3. Time Capsule Retreat, Pahang, Malaysia
If you like getting up-close-and-personal with nature, give the Time Capsule Retreat near Sungai Lembing in Pahang a try! Each capsule fits a queen-sized bed snugly and little else so do remember to pack light for the trip! The open-concept glass windows and the little hole at the top of the capsule for star-gazing does make up for the lack of space though.
Credit: celesteng on Instagram
For those residing in the capsules, do note that the bathrooms are communal. "Cottage" or "Parallel" style rooming options are also available if you prefer an en-suite bathroom, and a more spacious living area.
#HHWT Tip:
Bring your mosquito repellent here and remember your toiletries as they aren't provided in-house.
Credit: sling126 on Instagram
Address:
Sungai Lembing, 26200 Sungai Lembing, Pahang, Malaysia
Contact:
+013 9638888 (10am to 7pm daily)
Rate:
From USD$28/Night
Website
| 
Facebook
4. Vieng Tara Villa, Vientiane, Laos
Vieng Tara Villa in Laos will give you the best of both worlds with its combination of nature and luxury? Built in the traditional Laotian-style villas among rice fields, guests here can truly immerse themselves in a relaxed village environment while enjoying the comforts of a hotel stay!
Rooms at the villas are fully furnished with air-conditioning, cable TV, minibar, outdoor dining area, fresh towels, and free toiletries. Guests also have three rooming options depending on their preferred scenery – paddy, river, or garden view.
Credit: Vieng Tara Villa on Facebook
If you're looking for a peaceful getaway away from the hustle and bustle of city life, Vieng Tara Villa in Laos is the perfect choice?
Credit: kyvl on Instagram
Book it now!
Address:
111 Vang Vieng, 82995 Vientiane, Laos
Contact:
+856 20 5551 8155
Rate:
From USD42/Night
Website
 |
Facebook
5. Island Pacific Hotel, Hong Kong
Credit: Island Pacific Hotel on Facebook
A smartphone is provided in the rooms offering free services such as international calls to certain countries, unlimited local calls, and internet access. After a long day exploring Hong Kong, you can treat yourself to a peaceful soak in the marble bathtubs provided in their en-suite bathrooms too!
Credit: d__jjjun94 on Instagram
What's more – the gym here is well-equipped and has a great view of the outdoor pool!
Book it now!
Address:
152 Connaught Road West, Hong Kong
Contact:
+852 2131 1188
Rate:
From USD76/Night
Website
 | 
Facebook
6. Beat Hotel, Bangkok, Thailand
Located near Phra Khanong BTS station, Beat Hotel is the ideal place for you to stay if you'd like to explore the night markets in Bangkok and for those late-night shopping adventures!
Credit: Kruchai on Facebook
The rooms are spacious and clean with walls of certain rooms decorated in a quirky and fun way! How cool is that??
Credit: Wuttipong Nimorn on Facebook
Address:
69/1 Sukhumvit Rd, Khlong Tan Nuea, Bangkok
Rate:
 USD50/Night
Website
7. Bamboo Eco Cottage, Bali, Indonesia
Credit: astoldbysiri on Instagram
Staying in this open-air woven house almost entirely built of bamboo is surely an unforgettable experience! One night's stay in this cottage is as good as it gets in getting reconnected with nature, you'll be able to hear frogs croaking in the night and the crickets singing early in the morning. The bathroom here is also an open-concept with an open roof, so be ready for the unique experience of showering under the moonlight?
Credit: journeyofmylife_ on Instagram
Even though it's an escape to nature, one real plus point is the excellent in-house wifi in the cottage so you wont miss a beat on posting on your incredible experience here! This eco-cottage is also only a 10-min walk to the Ubud town centre.
Address:
Ubud, Bali, Indonesia
Rate:
 USD68/Night
Website
9. Eloisa Royal Suites Facebook
Credit: Eloisa Royal Suites on Facebook
Eloisa Royal Suites in Philippines is a great hotel with fully furnished rooms including cable-TV, clothes rack, minibar, and electric kettle. The en-suite bathroom also provides a hairdryer, bathrobes, and free toiletries so you're pretty much set for the trip!
Credit: marinmatsuzaki on Instagram
Guests can also expect the full hotel experience – laundry service, shuttle arrangements, massage, and concierge services are all available upon request and at your convenience! With all these facilities, Eloisa is definitely a worthy stay!
Book it now!
Address:
M.V Patalinghog Avenue Mactan Basak, Lapu-Lapu, Philippines 6015
Contact:
+63 32 492 1913
Rates:
From USD45/Night
Website
 |
Facebook
So there you have it! Now you know just what USD100 can get you for a comfortable stay in the region, don't wait any longer and book quickly?